Serene vs. The Suction Cup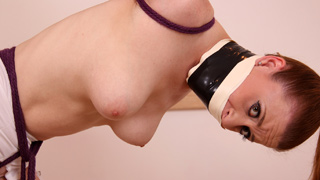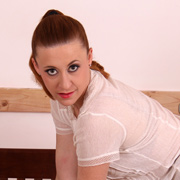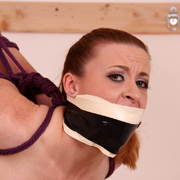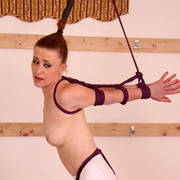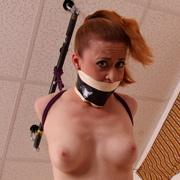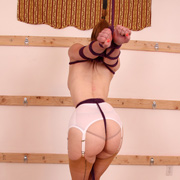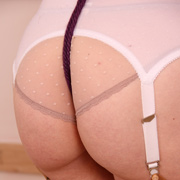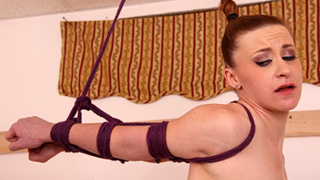 By the time beads of sweat formed on Serene's forehead she knew she was in trouble. Big trouble. Arms cinched tightly together in a strappado pulled high while her crotch rope pulled her down. Ease the arms, tighten the crotch rope and vice versa; a devilish predicament. With her mouth well gagged by her own hand, what really gnawed at her was that she had asked for this and even helped! I may have added a bit more than she expected, but Serene didn't seem to be in a position to complain.

Serene vs. The Big Red Gag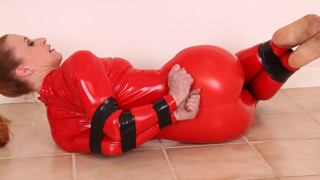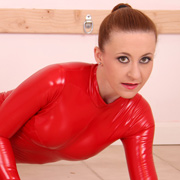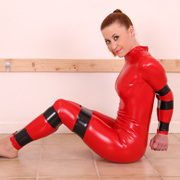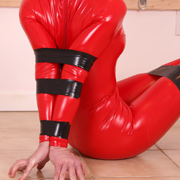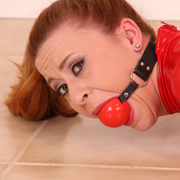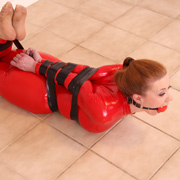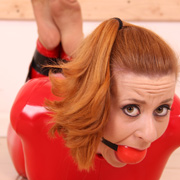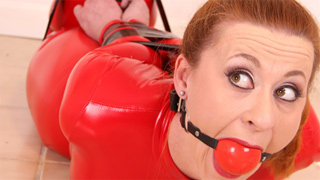 Serene has all the attributes any purveyor of the bondage arts could want. Large breasts to fill out her catsuit and bendy elbows for securing together. My personal favorite though is a big mouth; one big enough for my 3" gag. Starting with her legs and elbows taped tightly together, she futilely tests her bonds. Serene protests the gag at first, something about it being too big, but fills her mouth perfectly. By now the stretched tape is pulling her limbs tighter together. Just in time for more tape which I use to put her into a tight(er) hogtie.