Cali vs. Tethered Troubles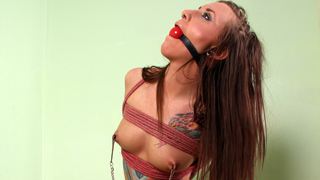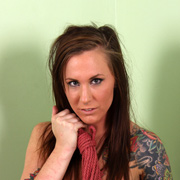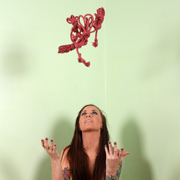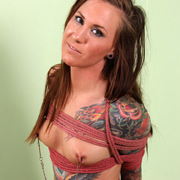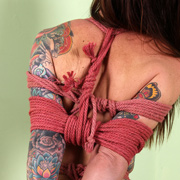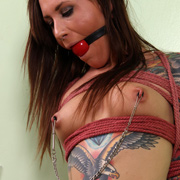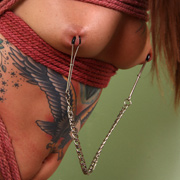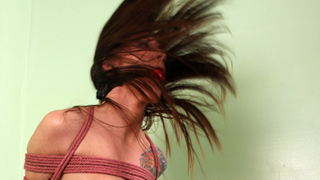 As soon as Cali walked through my door I couldn't wait to get her sexy body in ropes. I started by tightly tying her elbows and wrists behind her before I move on to her crotch rope. With a strong eyebolt in the floor I cinch her crotchrope tight leaving her helpless in the corner. Last, a big red ball gag and nipple clamps on her perfect tits complete her predicament. Cali seems like a strong and determined girl, I wonder if a crotch rope tether will keep her tame?

Billie & Cali vs. The Key Hunt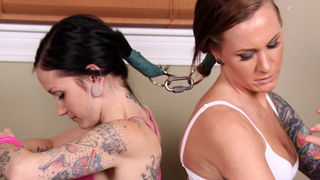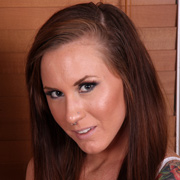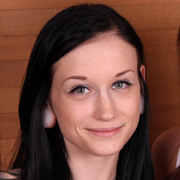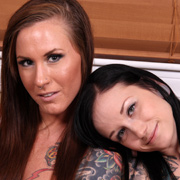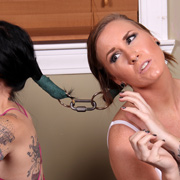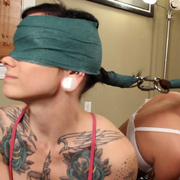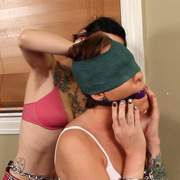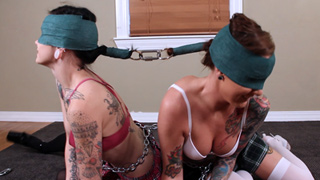 Billie and Cali are secured by a waist chain and vetwrap ponytails with their hand handcuffed in front. Both girl look amazing bound in their little skirts. As I blindfold both of them their keys are tossed into the room for them to find. Whoever can get out first enjoys the spoils. Cali starts off strong finding a key first and even dragging Billie by her hair across the floor to get it! Billie knows the real prize is not escape though; it's Cali bound up and under her control... even if that means a little cheating. Then again, who am I to judge. I'd do the same thing.