Bella vs. Her Sensory Overload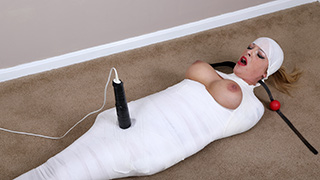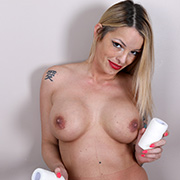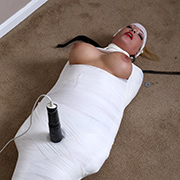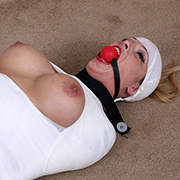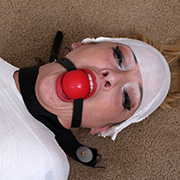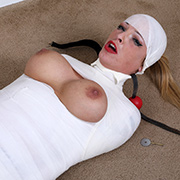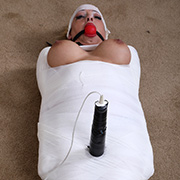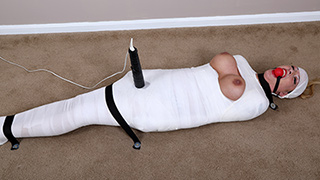 Bellow isn't one to balk at a tough predicament. As expected, while her body was covered in vetwrap her resolve didn't waver. Still able to wiggle in her encasement she knew she couldn't get free but didn't mind. When straps were added to bolt her to the floor including one around her neck her confidence starts to crack. Her eyes really went wide when a wand was put between her legs. The tighter the bondage the bigger the orgasm and she knew these would be mind-blowing.

Hazel vs. Her Nylon Starfish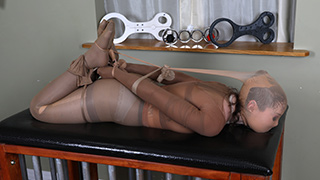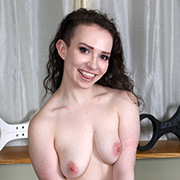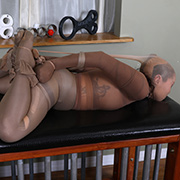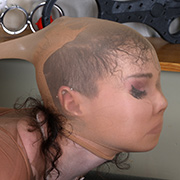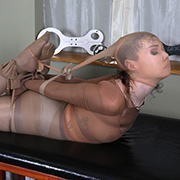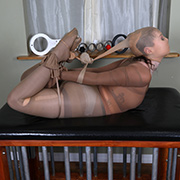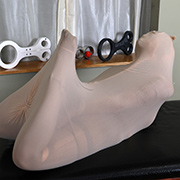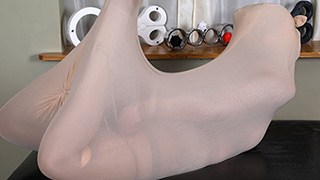 Wondering what I had in store for her Hazel only had a puzzled look when I put a huge bin of pantyhose in front of her. As layer after layer was added she started to get the idea. Even more are used to secure her body into a hogtie but the best is yet to come. Using a body sized pantyhose sack she is stuffed inside. With plenty of extra room, the bag is twisted and pulled back over her ensuring she will have no chance of getting free of her nylon prison.

Rachel vs. Her Overconfidence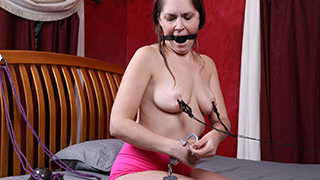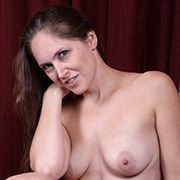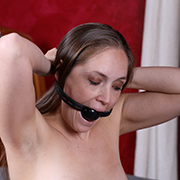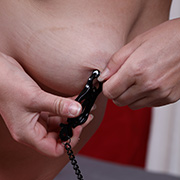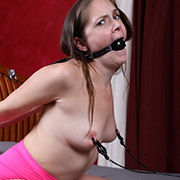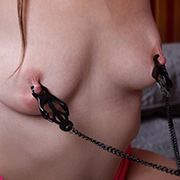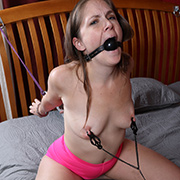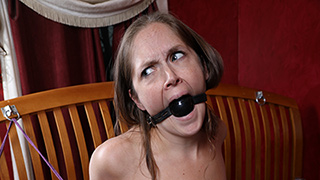 Looking to make some extra cash Rachel accepts a self-bondage challenge from a friend. On the surface, it seems easy enough. Nipple clamps are tied to the foot of the bed while her hands are handcuffed behind her. The catch is she has to tie a weight to her cuffs and push it off the bed. If she can pull the weight back up and release her nipple clamps she wins. Unfortunately for Rachel, her adventure was doomed from the start with the weight catching on the bed frame. Her misfortune continues until she must take drastic measures to free herself.

Sage vs. Her Great Escape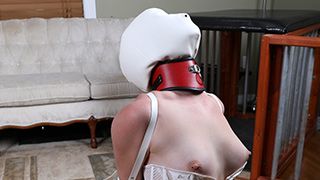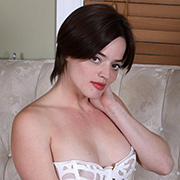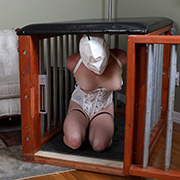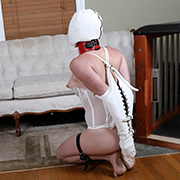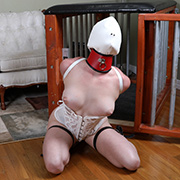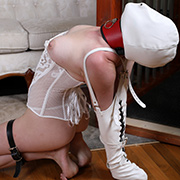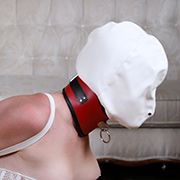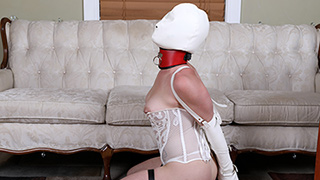 Sage manages to get herself into trouble again but this time she's not going to get off so easily. Gagged with a 2" ball gag, she's then hooded and collared. An armbinder keeps her arms secure with a couple of belts doing the same for her legs. For good measure, I put her in the cage to dial up her helplessness. Carelessly, the timer on the cage is set to two minutes instead of two hours and she manages to get out. It affords her some time to struggle and sweat in her hood. Her labored breathing sucking the fabric close to her face. I eventually discover the mistake and make sure to restart the timer properly this time. Starting at the full two hours of course.

Sage vs. Too Many Locks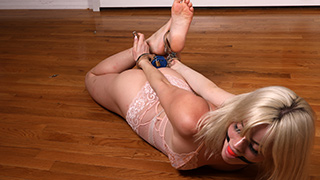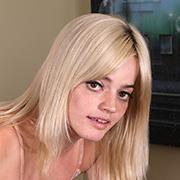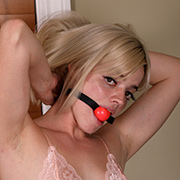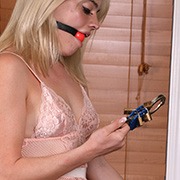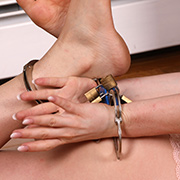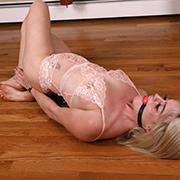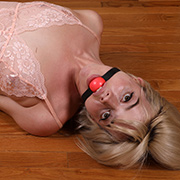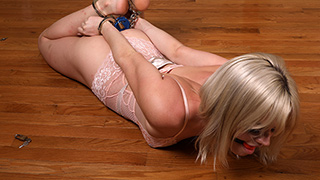 Feeling a little bored, Sage decides to try one of the self-bondage ideas people have been sending her. This one seemed pretty straightforward handcuff hogtie but with a twist. Instead of finding one key she would need several scattered around the room. Confident that it wouldn't take more than a few minutes to get free Sage never tested her plan first. Ten minutes into her endeavor without a single lock undone her panic starts to mount. At her current rate it could be hours before she's free.