Bella vs. Arbitrary Torment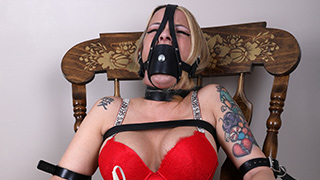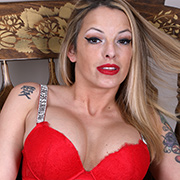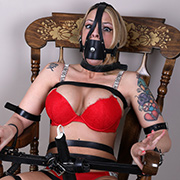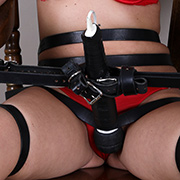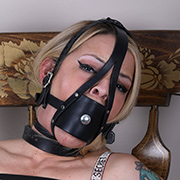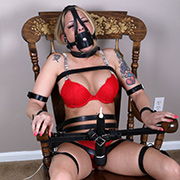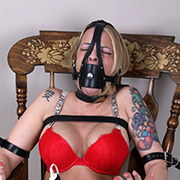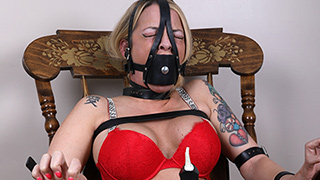 It all started with a simple idea. Strap Bella tightly to a chair with a magic wand and watch her cum endlessly. The problem is we don't do simple here, we have to make it interesting. A random timer on her wand would do the trick. Bella can only watch nervously as the timer is set to turn on up to 90 seconds and off up to 60. As soon as the switch is turned on on thing is clear, this is far more entertaining.

Lucy vs. The Long Burn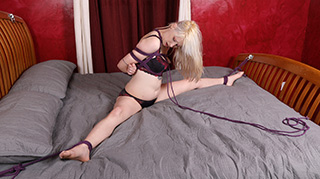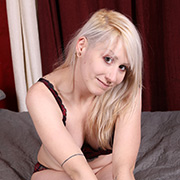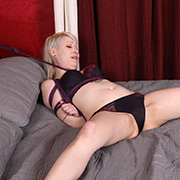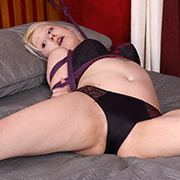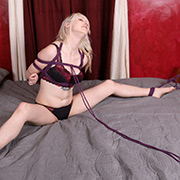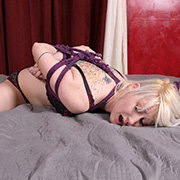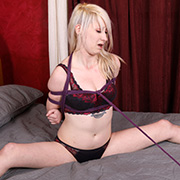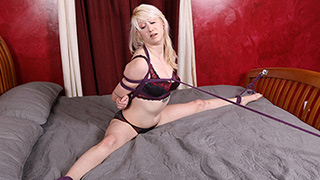 While chatting with Lucy she mentioned that she'd fallen out of her stretching routine and was missing some of her flexibility. As with most things, a bit of bondage can usually help most problems. So after securing her arms in a box tie Lucy's legs are pulled apart and tied off to the corners of the bed. Left in an upright split she could already feel the burn in her muscles. After a while, she started to loosen up so it was time to kick it up a notch. Tying a rope from her chest harness to another corner pulls her just far enough forward to need her abs to keep her up. The alternative for her is to fall forward and really set her legs on fire. An unfortunate predicament for sure.

Autumn vs. Her Wakeup Text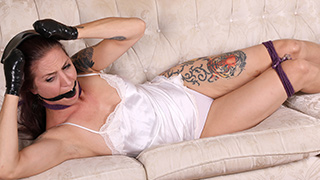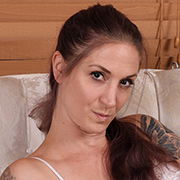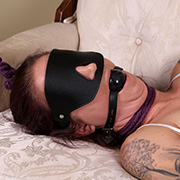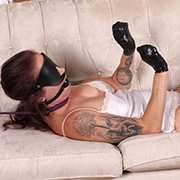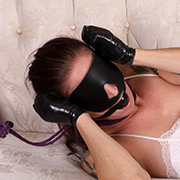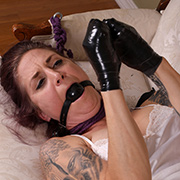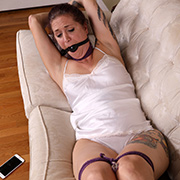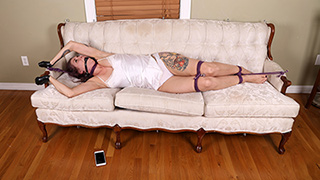 After hours of bondage fun, Autumn needed a long nap. Asleep on the couch I couldn't help but leave her with a surprise. I start by taping her hands followed by a gag and blindfold. To give her a real challenge her neck and legs are tied down. After an hour I sent her a few texts to wake her up. Slowly Autumn comes to and finds that even though her arms are free, with her hands useless, getting free is going to be near impossible. The goods news it will be several hours before I return so she'll have plenty of time to try.

Autumn vs. Her Personal Time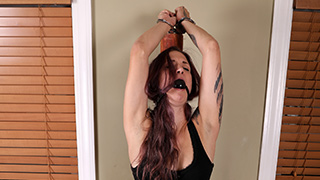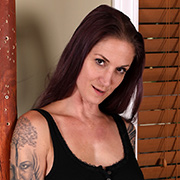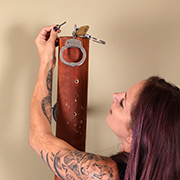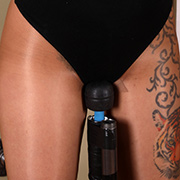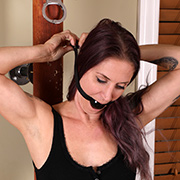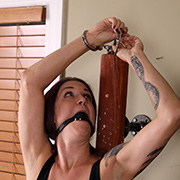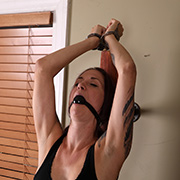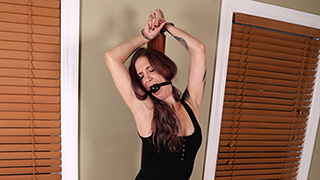 Even when not on camera Autumn can't get enough bondage. With self-bondage though, she can get exactly what she wants. With a magic wand mounted below her, she starts by cuffing her legs together. A ballgag follows right after and finishes her bind by handcuffing her wrists above her. While the scene isn't very restrictive it is effective. It's also a bind she's repeated dozens of times. That complacency gets her in trouble this time as Autumn isn't careful with the key and drops it to the floor. With the wand connected to wall power, she's got hours of buzzing entertainment to look forward to.

Lola vs. Alexa's AI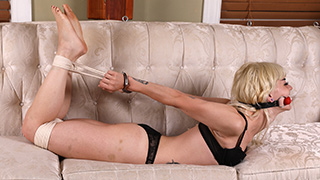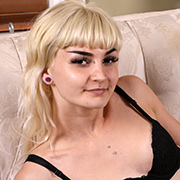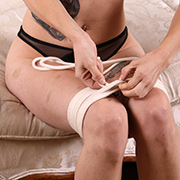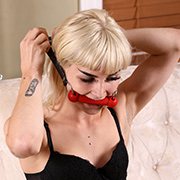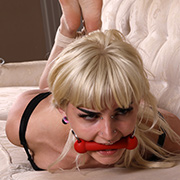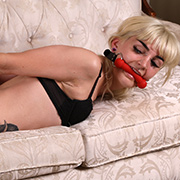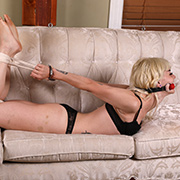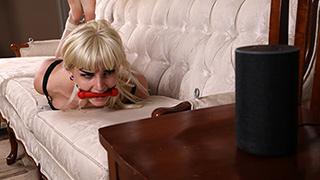 When I told Lola I'd written a mistress program for Alexa she couldn't wait to try it. Despite the lack of testing Lola wanted to try it anyway. The limited AI is set up to pick from a wide range of self-bondage ties and situations. Its actual intelligence is knowing what ties are compatible with each other. Alexa has control over an electromagnet which will hold Lola's key to freedom. Once she activates Alexa's program she follows each step without question. Eventually, she is hogtied, gagged, and waiting for the countdown to start. There's only one problem, with the gag in her mouth Alexa cannot understand Lola. A battle of the insistent AI and the unintelligible sub now wages on with both sides unable to relent. Alexa by its program and Lola helpless in her hogtie. Maybe with more testing, Alexa would know not to wait for commands once a sub is gagged. Lesson learned for next time!