Sarah vs. The Peeps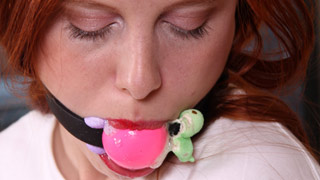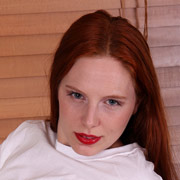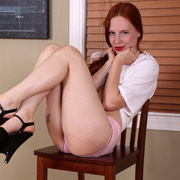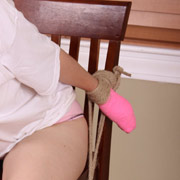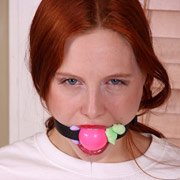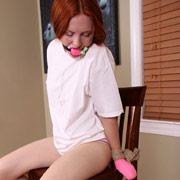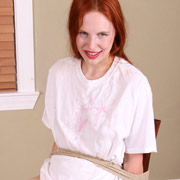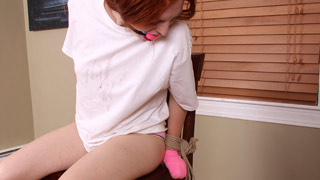 Sarah loathes peeps and I have to admit, they are vile little candies. It's not until I have her tied to a chair that I reveal my evil plan. Stuffing both her cheeks with the fluorescent colored peeps, I fill the rest of her mouth with a bright pink ball gag. The white shirt I had her wear starts to become apparent as multi-colored drool makes its way out of her mouth. Once I find out how ticklish she is, the drool really starts to fly!

Billie vs. The Orgasm Pole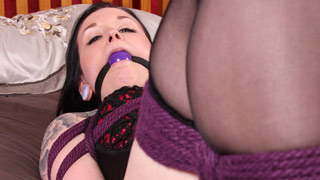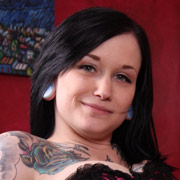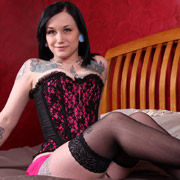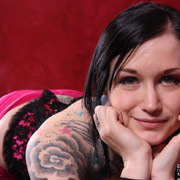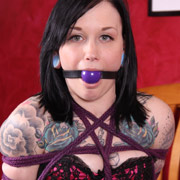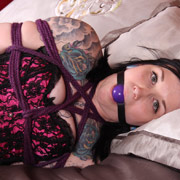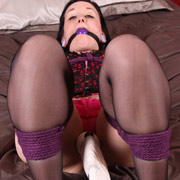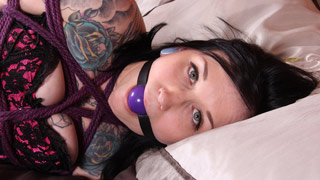 Billie is a girl who knows what she wants and after a while in my ropes it was an orgasm! I did after all promise one but never really said how. She wasted no time squirming her way to the pole waiting for me to turn it on. One does not simply get tired of watching a bound girl writhe against a vibrator. After her climax she remembered the other part of our deal. For every orgasm was another 30 minutes bound which sends her trashing hopelessly against the tight ropes.

Raquel vs. The Orange Binds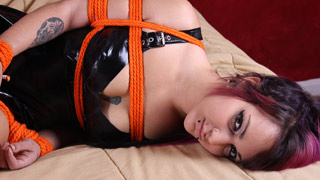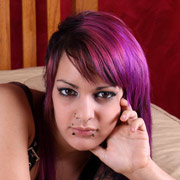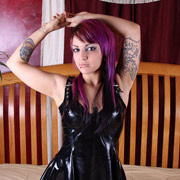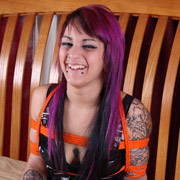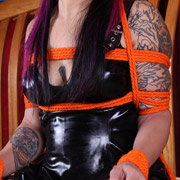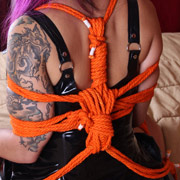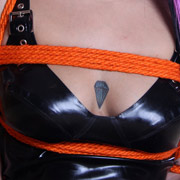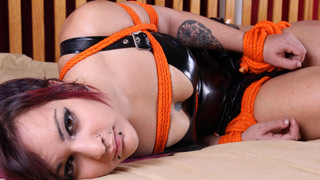 I've always had a thing for exotic hair colors so when Raquel came by I couldn't wait to see her prettied up with my ropes. This started simple enough with a quick wrist to thigh tie. Another cinched her elbows while another pulled her legs apart. I could feel her muscles flex, testing her bonds and realizing how helpless she had now become.

Crystal vs. Dixie's Crop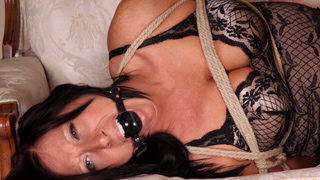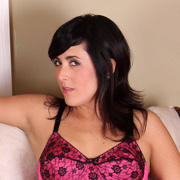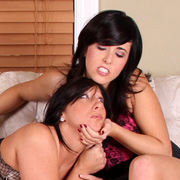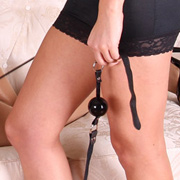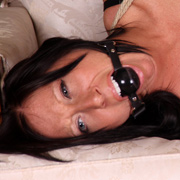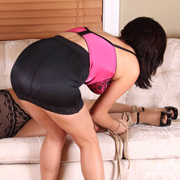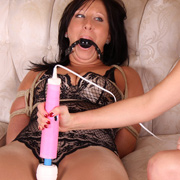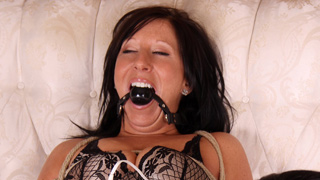 Crystal is a deep sleeper, but nothing that Dixie can't fix with her crop. Crystal awakens to find herself tied by her friends had. Unsure what to make of it, she protests but secretly wants Dixie to punish and control her. The crop swings slow at first but soon reaches full speed under Dixie's skilled hands. Crystal can only squirm and struggle in her ropes while Dixie has her fun.

Viorica vs. The Skull Trouble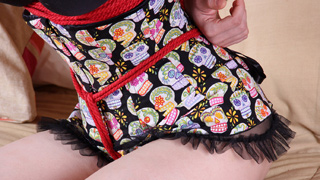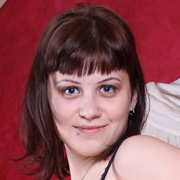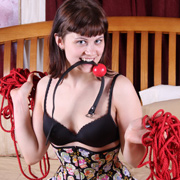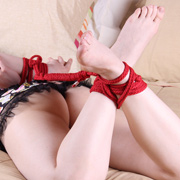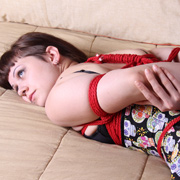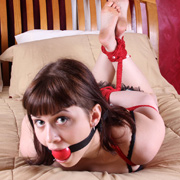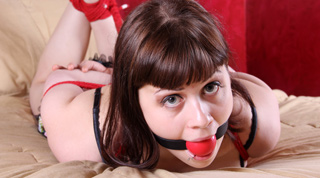 There's no denying it, Viorica is simply adorable in her skull corset and skirt. Cute is soon turned into hot once I tie her arms tightly behind her though. Confidence in her escape still rang high as I started to secure her crotch rope in place. Soon I had her on her stomach and with the long end of the crotch rope it's secured to her legs. Now hogtied every pull, struggle, and twist now robs her of her tenacity. A large firm ballgag is pulled tightly into her mouth. Moments ago, escape in her mind was a few simple flicks of her wrist away. Now it's all she can do to keep the drool in her mouth.