Amanda vs. Her Futile Struggles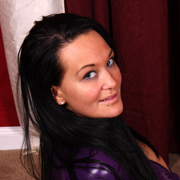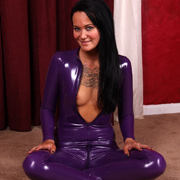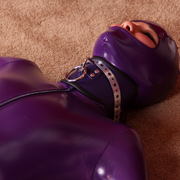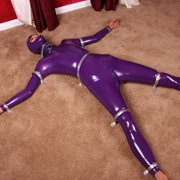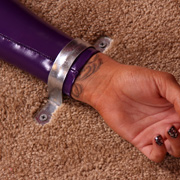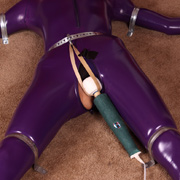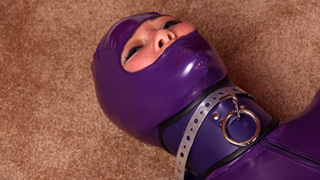 Earlier in the day Amanda made the claim that she could give out of any bondage with enough time. I offered her a tidy sum if I couldn't restrain her without escape. Blinded by confidence she didn't flinch when I bolded her limbs to the floor one by one. By the time the last strap holding her neck down was in place I could see doubt starting to creep in. After the first 20 minutes Amanda knew she was cooked and wanted to give up. I reminded her of our 4 hour minimum as I secured a Hitachi to her pussy. As I leave her to 'escape', I wonder how many times she'll cum over the next few hours.

Jamie vs. Wrapped Pleasure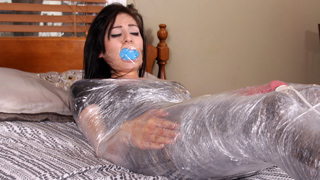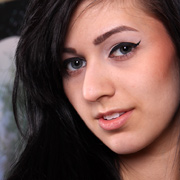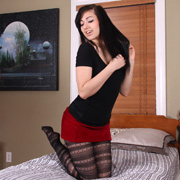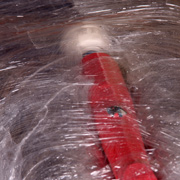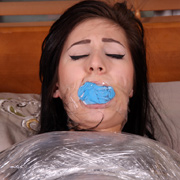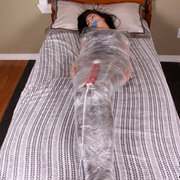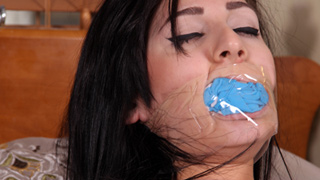 One little roll of plastic. Jamie would have never believed it possible except here she was, totally helpless on my guest bed. She's not about to give up; grunting and moaning into her panties now taped in her mouth. Once she realized escape was out of the question I offered to let her if I couldn't make her cum. Skeptical, Jamie eagerly nodded in agreement. Once the Hitachi was wrapped tightly against her pussy there was nowhere to squirm to. Although it was something even the low setting had her doing plenty of. When I finally cranked it to high Jamie only had one thing on her mind and it wasn't to get free.

Amy vs. The Balloon Escape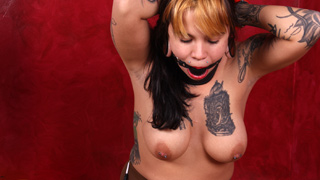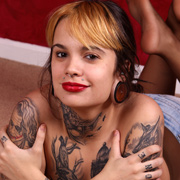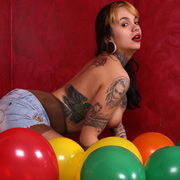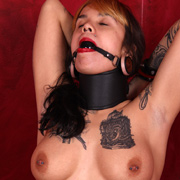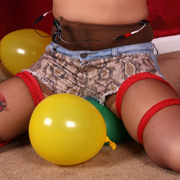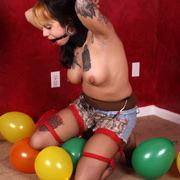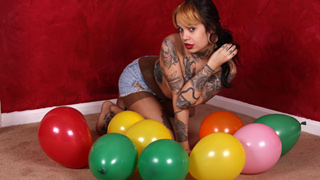 When girls go poking around all my toys asking what everything does I'm happy to answer. With a demonstration of course. So when Amy had my ErosTek box in one hand and a bag of balloons in another it wasn't long before she wish she hadn't asked. With the ErosTek box set to shock on every loud noise Amy had some choices to make. Stay bound, gagged and quiet as a mouse or try and pop the balloons to find the keys to her restraints. Lucky for us, Amy tries for the balloons. Her chest bouncing as she tries to pop each and every one of them.

Leila vs. The Key Fumble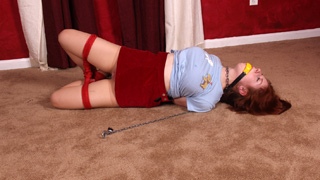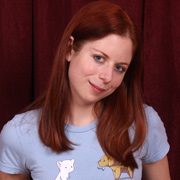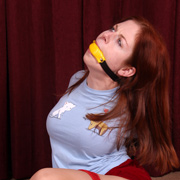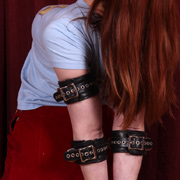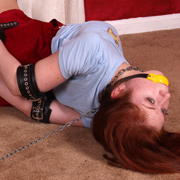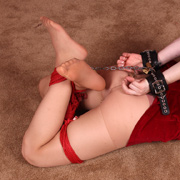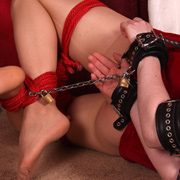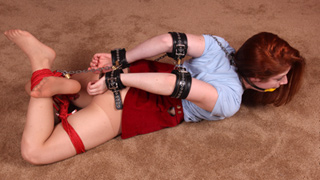 Arms locked securely together behind her back. Ropes tightly coiled around her legs and ankles. A huge yellow beanbag gag keeping Leila's protests at a minimum. Yum, yum, yum! Little by little I can't help but make her predicament worse though... a chain here, a lock here. Before you know it Leila is hogtied with a chain around her neck tethered to the floor. When she starts to give up hope that she can't get out I toss out a ring of keys enticing her to worm her way across to the room. Funny thing about thumbcuffs though. They are hard enough to remove with the keyhole facing down... up is near impossible (sshhh don't tell her). Leila's going to be fumbling with those keys for a long time.

Stormy Evans vs. The Pallet Wall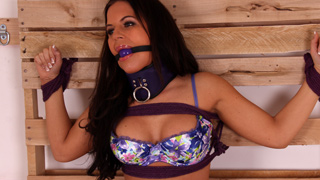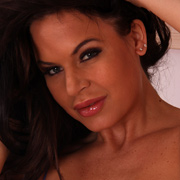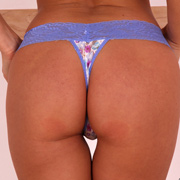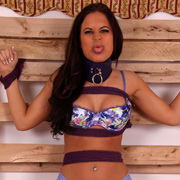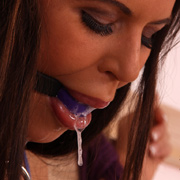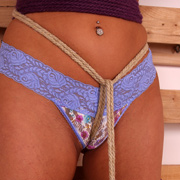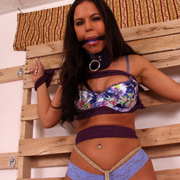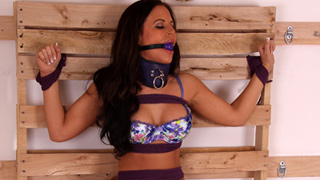 So what do you do with a bratty girl? Some time tied to a pallet in a cold basement is a good start. Wearing only skimpy lingerie she started to complain but a matching ball gag took care of that. Limb by limb I secured her tightly to the pallet as she protested something about splinters through her gag. Once I was done a crotch rope ensured her helpless discomfort. Stormy for her part remained defiant for quite awhile; at least until I discovered how ticklish she was!