Brooke vs. Her Full Circle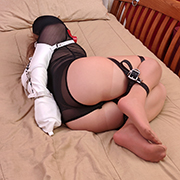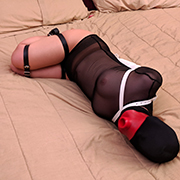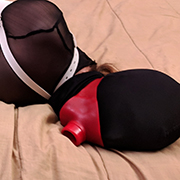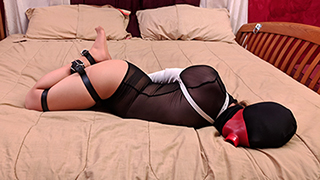 I always enjoy when girls humblebrag how easily they escape from certain bondage gear. Often they mistake the gear improperly secured or too loose as an ability to get free. So as I listened to Brooke's tale of shrugging off an armbinder what I actually heard was, be sure to make it tight! Grunts and stifled protests filled the room as the laces and straps tightened. Her shoulders shift to gain purchase but a leather strap keeps her elbows firmly together. The gag isn't even in her mouth and you can see the defeat in her posture. As I leave her to get escape she twists and turns trying to use anything for leverage, slowly moving around the bed. It's not long before she finds herself out of breath and for all her effort Brooke is back where she started, a full circle.

Summer vs. Helpless Tickles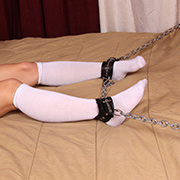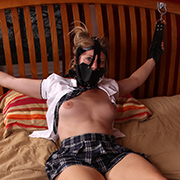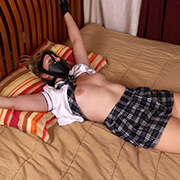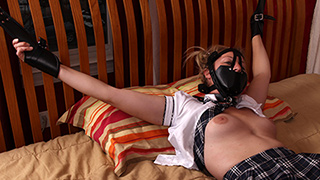 Squirming in her not so innocent schoolgirl outfit Summer wonders what will come next. The spreadeagle leaves her very vulnerable to any torment. As she soon finds out, tickling is on the menu today. Starting with her feet and working up to her ribs and armpits it doesn't take long to get her squealing. Summer tries to defend herself and unable to even bite due to her muzzle gag. With plenty of hours left in the day, there's only one thing to do and that's to keep tickling her until one of us tires. If it turns out to be Summer she'll be conveniently prepared for bed as well.

Macie vs. The Forced Experiment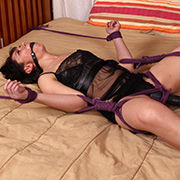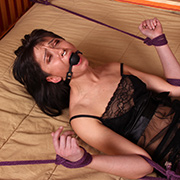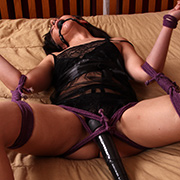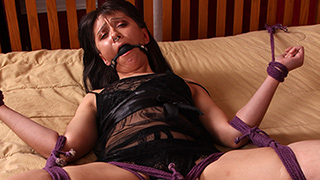 With high hopes Macie volunteers to take on the forced orgasm challenge. Through well over a dozen experiments we've found a few can resist but most can't. Will Macie be one of them or will she be overwhelmed by climaxes. Bound in a semi-spreadeagle and gagged she can't move very much and completely vulnerable. Once the magicwand is turned on it's clear how the experiment is going to go as she puts up a good fight. The setting is only on low and there are many minutes to come. Only time will tell.

Holle vs. Artistic Inspiration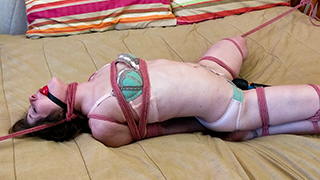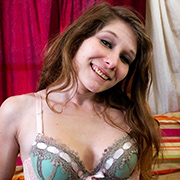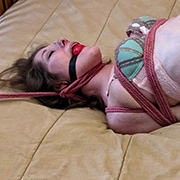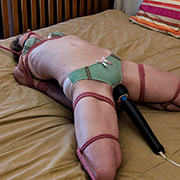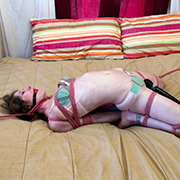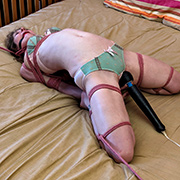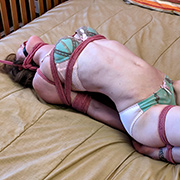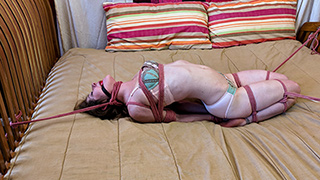 As someone who loves predicament bondage I can't help but love the art from Rook-07. So when I saw his drawing for which this week's update is based I couldn't help but recreate it. Holle was a perfect candidate and couldn't wait to attempt the difficult position. Between the neck rope and her arms tied behind her just keeping the position will be difficult. If she wants a coveted orgasm however, she'll need to arch her back and hold her breath for a while. Will she wear herself out or reach her much needed climax, only time will tell.
You can see the original drawing here (and give him a follow!).

Hannah vs. Cause and Effect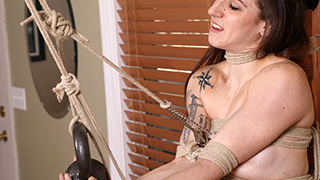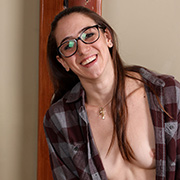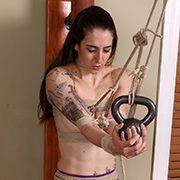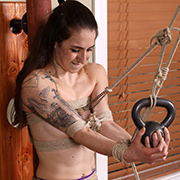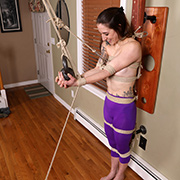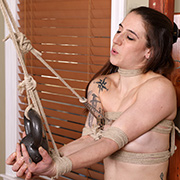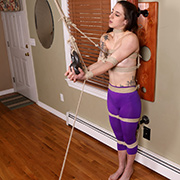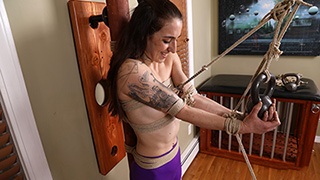 Whenever Hannah comes around it's a game of brinksmanship to see what her limits are. Nothing tests this more than a challenging predicament. She starts tied to a pole with her arms tied together in front. A nervous smile crosses her face as she starts to piece together what's about to happen. Nipple clamps fade the smile quickly are tied to her arms in front. A 50-pound weight keeps her from lifting them up to keep pressure off her clamps. This alone would make for a challenging time but I have a special surprise for Hannah. A 10-pound weight is placed in her hands and tied to her nipple clamp rope. The effect is immediate and the consequences are clear.