Alex vs. A Little Fun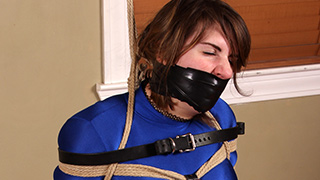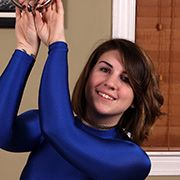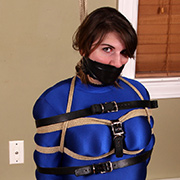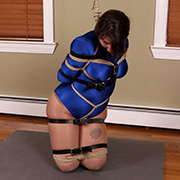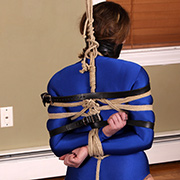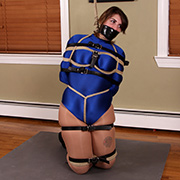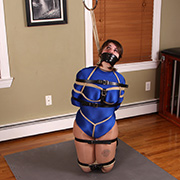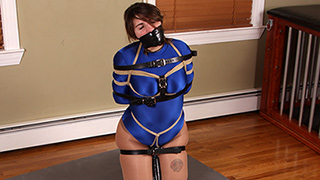 Sometimes all you need is a little bondage and a magicwand to get through the day. At least that is what I told Alex once I had her tied up. A few ropes, a few belts, and some tape to gag her tight. As for who's having the fun, well, that's a coin flip. At least until the wand is switched to high. A last attempt is made to try and break free, but she knows full well she is stuck. Her best bet is to simply enjoy it and have fun.

Alex vs. The Heartful Mummy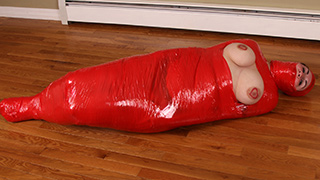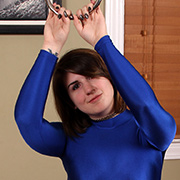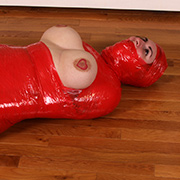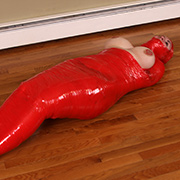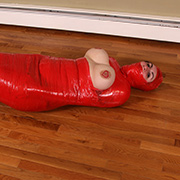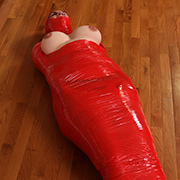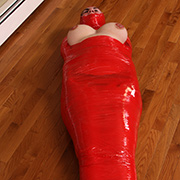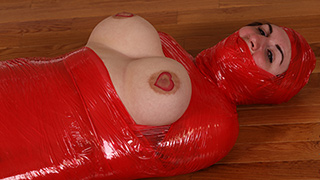 After finding my ample stack of plastic wrap, Alex was quick to volunteer to be wrapped up. She admitted that after seeing other girls mummified, she was skeptical that such a flimsy material could hold someone in place. Before she could think better of it, Alex was nearly naked and the first layer was being wrapped around her body. Four layers later and Alex's tune was starting to change. I figured that an hour would be a good amount of time for her to escape. The loss of all mobility was apparently a surprise to her. Even her fingers seemed welded to her sides. I'm sure Alex will figure it out eventually. It's only flimsy plastic wrap, after all.

Alex vs. Her Breathless Jacket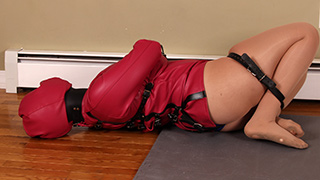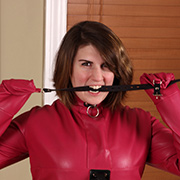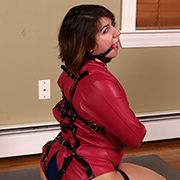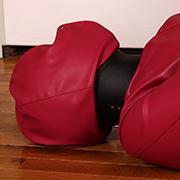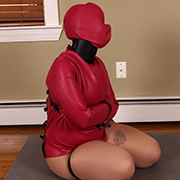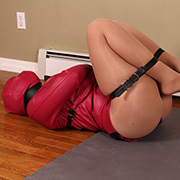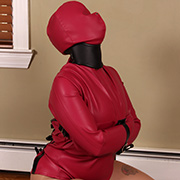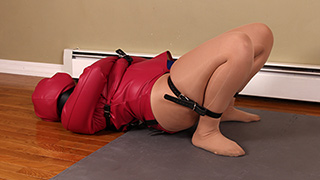 Alex returns for a visit, looking forward to some long overdue bondage. Happy to oblige, I put her into a leather straitjacket with a matching gag. Protests of how tight it is soon follow, but it's too late for that. A hood is added, leaving her mute, blind, and helpless. As she struggles to get free, the leather insect hood's small breathing holes don't leave her much air. It's unclear what she was expecting, but by her tone, it's clear Alex is not pleased. Maybe she just needs a couple of hours in her comfortable situation to appreciate it more.

Alex vs. The Electric Table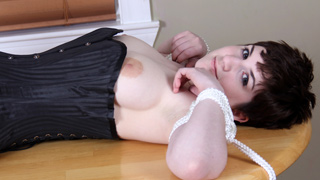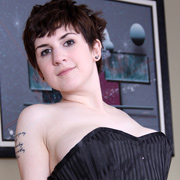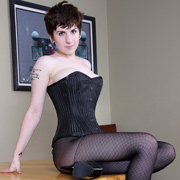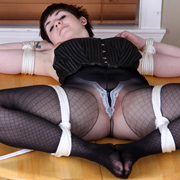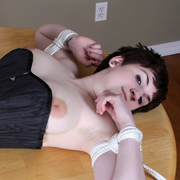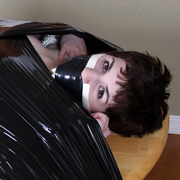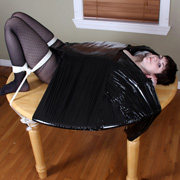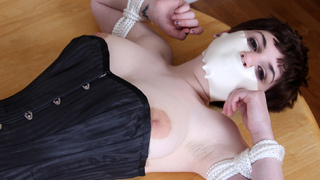 Electricity can be an amazingly versatile tool for both pleasure and pain. Of course it doesn't hurt when your playmate eats it up like candy. Spilling out of her overbust corset, I tie Alex in a frogtie spread-eagle with the knots well out of reach. A few layers of plastic wrap are wrapped around her to be 110% sure she stays put. I start things slow but as the setting goes up there is no turning back. When I asked what it felt like she laughed and responded, "It's like a vibrator... with spikes!"

Alex vs. The Turtle Tie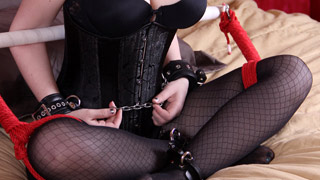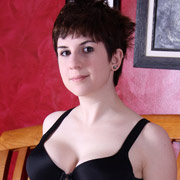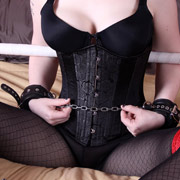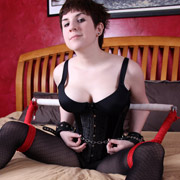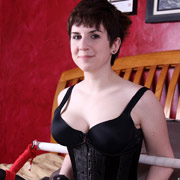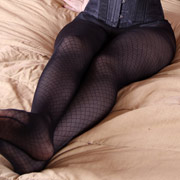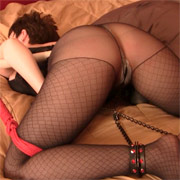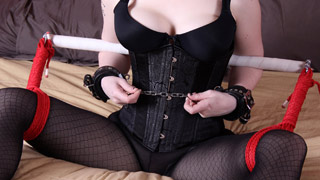 Without a doubt, Alex was looking very sexy in her corset and pantyhose. Things started simple enough, a cuff here, a rope here. It wasn't until everything was pulled together that the helplessness of her situation became clear. Alex struggles but finds herself on her back completely unable to move or even turn over. As her fight begins to wane I flip her over, face down. She tries her best but even with encouragement from my crop, her ass stays high in the air. Just like a turtle, Alex would have to wait to be flipped back over.