Amanda vs. The Big Pull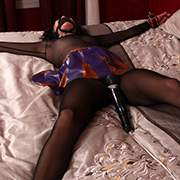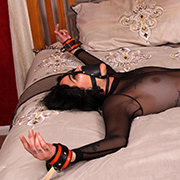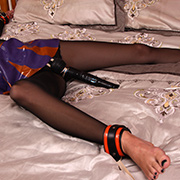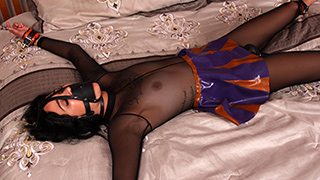 This wouldn't be the first time that Amanda has been in a spread eagle. Unlike with rope, rubber bands have a special quality that leave you exhausted in mere minutes. It wasn't long before she figured this out on her own. While normally she wouldn't mind, but the magicwand pressed hard against her pussy with more bands keeps her squirming. Something about being forced to multiple orgasms making her pull uncontrollably on her limbs. Eventually, the struggle fades but the magic wand never grows weary. Amanda can only look through the straps of her gag hoping for any relief knowing none will come.

Hannah vs. The Job Offer 3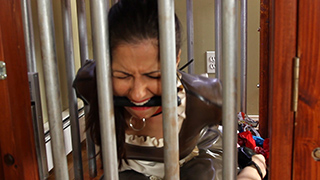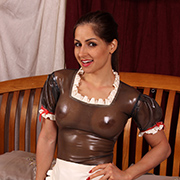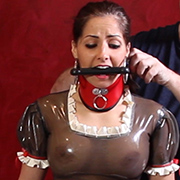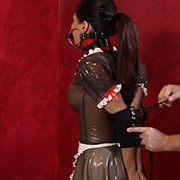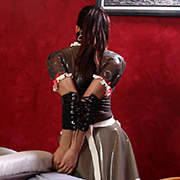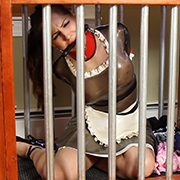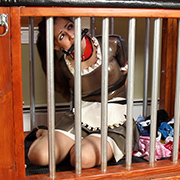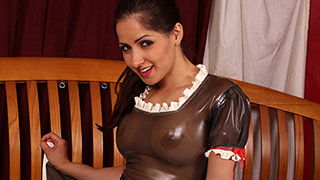 After my last maid quit the long process of finding a new girl began. Lucky for me Hannah was more than willing to try out my less than conventional job requirements. I knew she would be a great addition to the staff when her elbows easily touched in her armbinder. She made her job look easy so I stepped it up a bit for her next task. After adding a few belts I put her in the cage to fold clothes. Barely able to move inside the cage she couldn't really do her job. That didn't matter because I had already decided to hire her on the spot. It was hard to tell what she was saying behind her gag, but she seemed very excited when I told her the news. Especially when I told her she'd be spending the next 8 hours in the cage.

Tara vs. Her Rubber Drool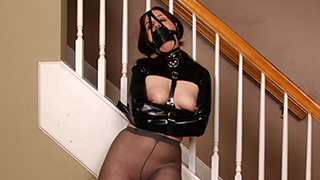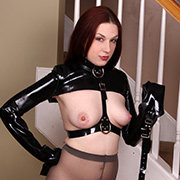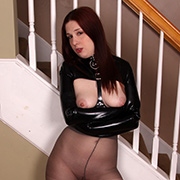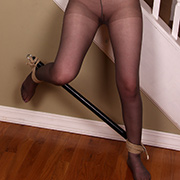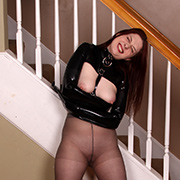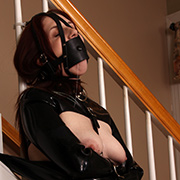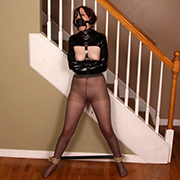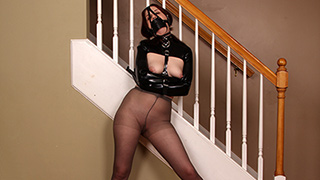 Strapped tightly into her straightjacket Tara tries her best to get free. The railing she's strapped to keeps her well in place long with the spreader bar between her legs. Even her gag is secured to the pole behind her further limiting her movement. Not deterred, she does her best but to little avail. Her exposed breasts are soaked in drool for her efforts, Gleaming off the shiny rubber. Maybe with enough time and drool she can squirm her way out. I'm willing to wait and see.

Stasha vs. The Job Offer 2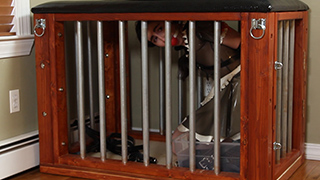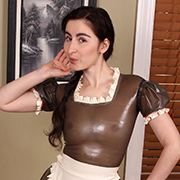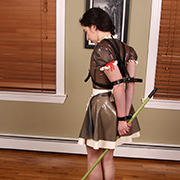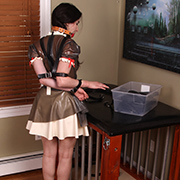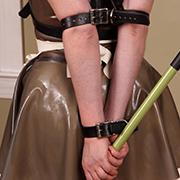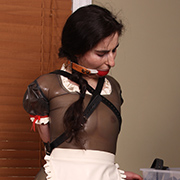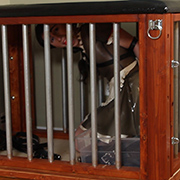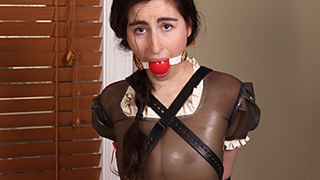 With the turnaround in the cleaning industry being so high we soon found ourselves looking for another maid. Stasha is excited at first when she see her outfit but is a bit skeptical of the bondage. Needing the job she decides to at least give it a try allowing her arms and legs to be bound in belts. To her surprise it wasn't that difficult to sweep the floor with her bondage. Feeling confident she agrees to continue and is gagged for her last test. Focused on the job at hand while trying not to fall over Stasha tries to reach the final belts in the cage. She doesn't notice the door shutting in time locking her in. She had already got the job, whether she wanted it or not.

Tara vs. Her Zipped Elbows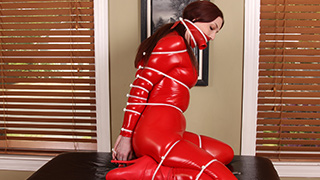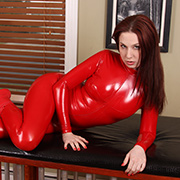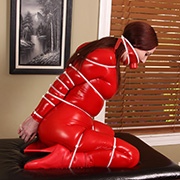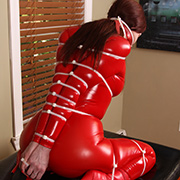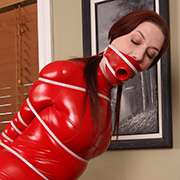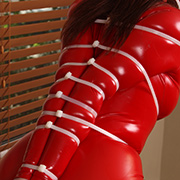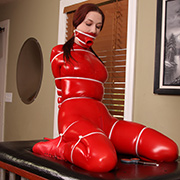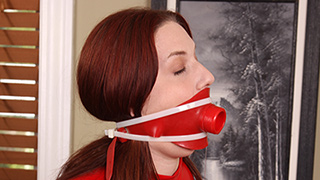 As Tara soon finds out, zipties are unforgiving little devils. Coiled around her body like snakes, their constriction never wanes. Her latex ring gag is in place just in case the strap comes a little loose. Even when scissors are given to her, they only serve to torment her. Her predicament so tight that using them is near impossible. Given her proclivity for tight elbow bondage, it's quite possible that escape is the last thing on her mind.