Lucy vs. An Intimate Tug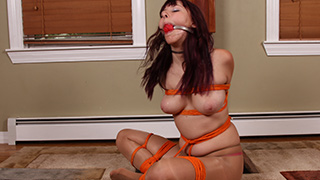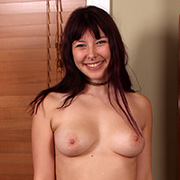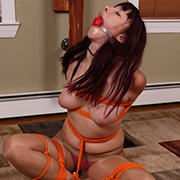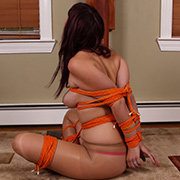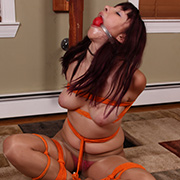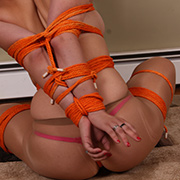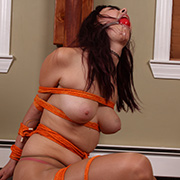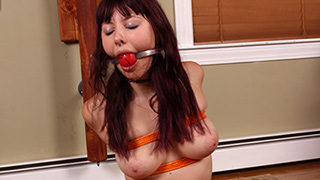 Lucy knew she was in trouble when she saw the gag. A large rubber ball with a pipe fastener for a strap. Once screwed in place it wouldn't come off without tools. Ropes wrapped her legs into a frogtie while more welded her elbows together. One final rope brought her predicament together. The crotchrope ran from Lucy's arms to her frogtied legs. At a glance it didn't seem like much to her until she started to struggle. As the rope quickly pulled taught her situation became clear. Despite the odds being stacked against her Lucy tries her best but deep down knows it's hopeless.

Naomi vs. Her Ballet Penance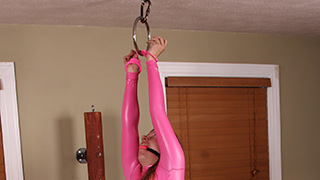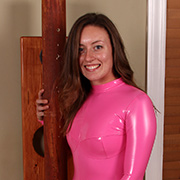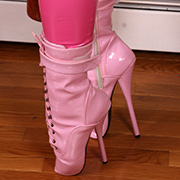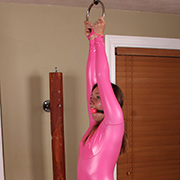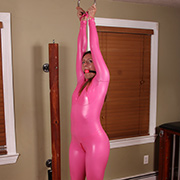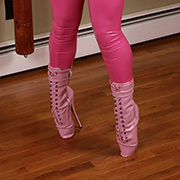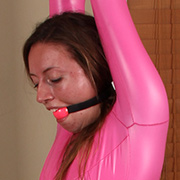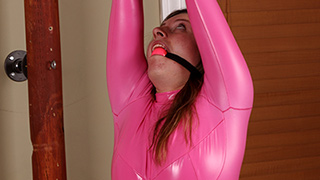 Naomi had one job. When asked to put away the clothes and shoes she decided to try them all on instead. Given her eagerness to sample everything it seemed fitting to use the very clothes and shoes against her. Wearing uncomfortable ballet boots she's forced to walk to the center of the room and handcuffed there. With her arms locked high above her there's nothing to do but stand in her boots. Within a minute Naomi is already desperate for release but knows it won't be coming soon. Even when some pity is given she is just resecured into a new predicament. Escape won't be easy, especially when she discovers the little surprise in store.

Rachel vs. A Difficult Arch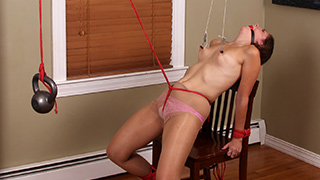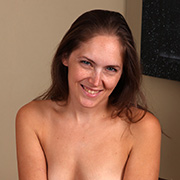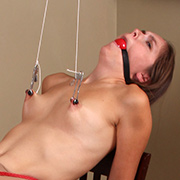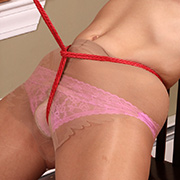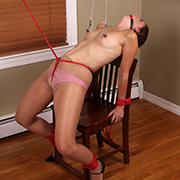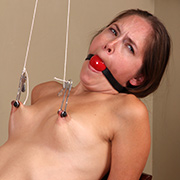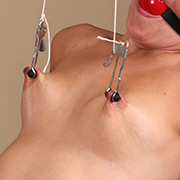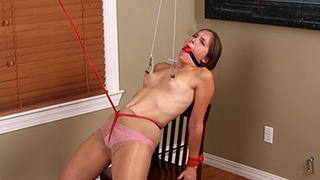 There's no point is wasting time with simple hogties or binds with Rachel. To keep that big grin on her face she needs a challenge. Luckily for her, she's come to the right place. She's not fooled by the basic chair tie I start her out with, and equally not surprised when the nipple clamps come out. It only takes a couple of strings to have her arched in the air, held up by her nipples. Of course, she can sit down anytime - for a price. When her legs begin to shake, Rachel is given a thoughtful crotchrope to help ease her predicament. It's now just a waiting game. Eventually gravity will win; it always does.

Amie vs. The Rainbow Pole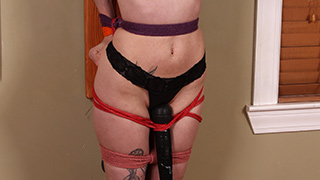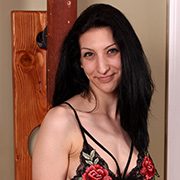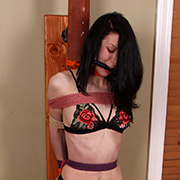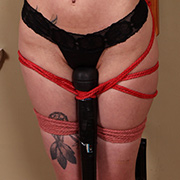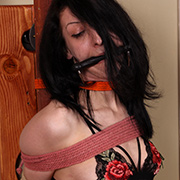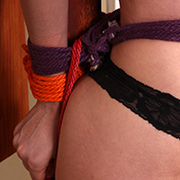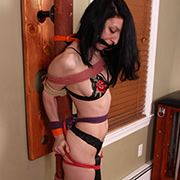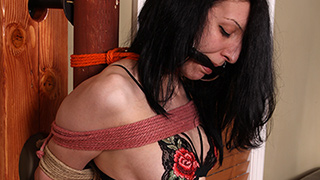 Choosing how to tie a bondage newbie can be difficult. There's no way to know what they can handle or what they might enjoy. Amie's a good sport and willing to try anything, so I started by tying her legs and moving up her body. Before long her feet, legs, elbows, and neck are tightly cinched to the pole behind her. A bit gag doesn't keep her too quiet, but does encourage a bit of drool. Already enjoying herself, Amie is introduced to the magicwand. Her response immediately leaves no doubt that she's in love with her predicament. I don't think threatening with leaving her tied up for a few hours will have much weight.

Rachel vs. Opposing Forces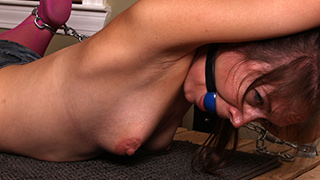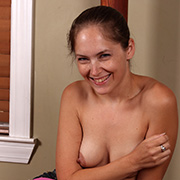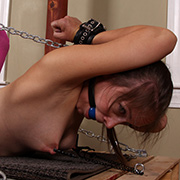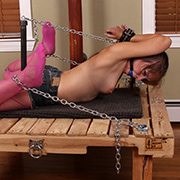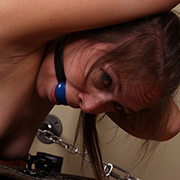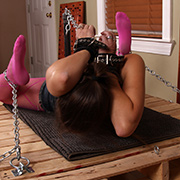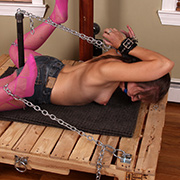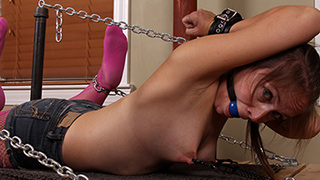 Her discomfort starts slowly, and is easily manageable at first. Rachel squirms to get comfortable knowing it will never come, but the ability to try is comforting at least. Then the nipple clamps come, and she's left with a choice: struggle to relieve the strain on her back, or stay still and relieve the pain in her nipples. It's a tough decision. Carefully she tests the waters, but every chain, clamp, and cuff works against her. Suddenly nothing is comfortable and Rachel wants to thrash to find relief, but those nipple clamps keep her tethered in more ways than one. Pulling them off is the only answer, but is it worth it?