Lola vs. Her Tired Toes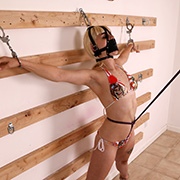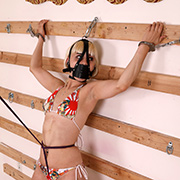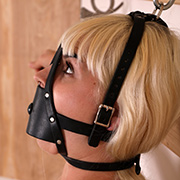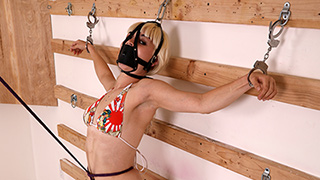 First timer Lola doesn't know much about bondage except that she loves it. She by locking herself to the wall, eager for what's to come. Not knowing what to expect she didn't fret when she saw the 15lb weight in my hand. When connected to her crotch rope Lola is compelled to pull forward to relieve the pressure. This only makes her situation worse as she's now straining against her cuffs and forced onto her toes. Only a minute passes before Lola is begging for some relief from the crotch rope. As it's her first time I give her a short reprieve but every kindness has a price. One of the many lessons she learns that day.

Hannah vs. Her Earned Rewwards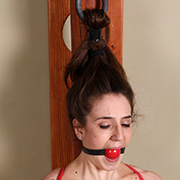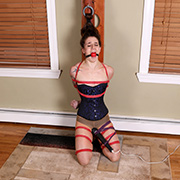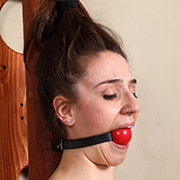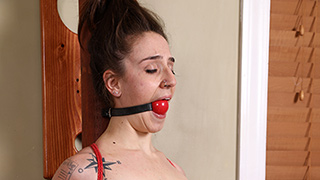 Tight rope, cinched extra tight, encircles her legs and arms preventing her from going far. Even if she entertained such thoughts the ring secured to her hair will dissuade Hannah. Pulling the ring up high it's hooked to the pole behind her forcing her to stay high on her knees. A vibrator is tied between her legs and put on high which gets her moaning right away. For most in this position, it would be a relief but Hannah's a good sub and will only cum when given permission. Something she knows won't come on her first few requests, if at all. As each denial comes her predicament becomes less about her bondage and more of trying not to explode with frustration.

Kim vs. The Rebound Wall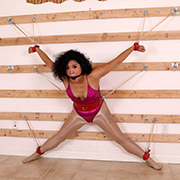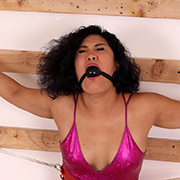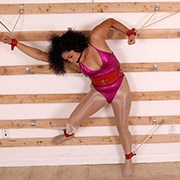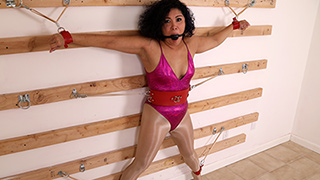 Rubber bands on the surface don't seem like a likely or even effective restraint. That's the mistake Kim made as well. With bands securing her wrists and ankles to the wall in a semi-spreadeagle position she wasn't going anywhere. Unlike most restraints, rubber bands give a false feeling that you can break free. The resistance eventually fatigues her muscles making it hard to keep a comfortable position. Before long the very bands that kept her secure keep her from falling to the ground. In the end, she is given scissors to escape but put just out of reach. It's not long before the last of her energy is used up and slumps down in exhaustion.

Sammi vs. Her Boredom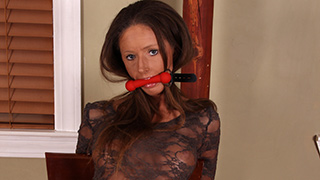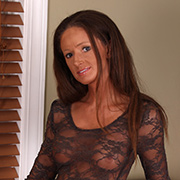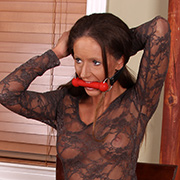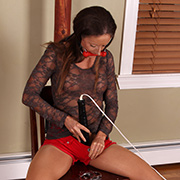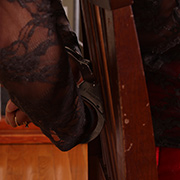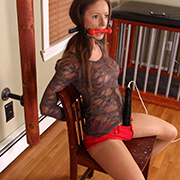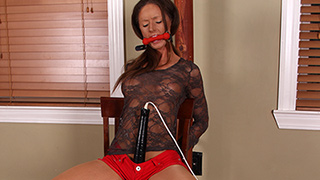 After discovering her friend wouldn't be showing up for a few hours Sammi wasn't happy. She was looking forward to getting tied up and not sitting around. Surrounded by bondage gear she couldn't help but take matters into her own hands. It all seemed so simple in her head. A magicwand stuffed in her shorts and a few handcuffs to make it interesting and Sammi was in heaven. She was enjoying herself so much that her first orgasm was on her in no time and then, having had her fun, was ready to get out. With the wand keeping her mind distracted she manages to knock her key on the floor. Instantly she sighed to herself knowing she is exactly what she wanted and terrified being stuck alone for hours. Sammi doesn't have long to think about it before her next orgasm takes her mind off her predicament.

Kaecie vs. Silent Suffering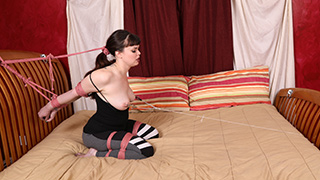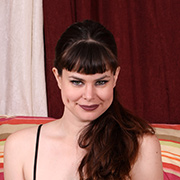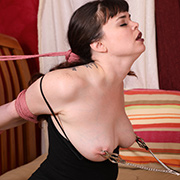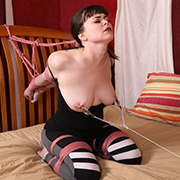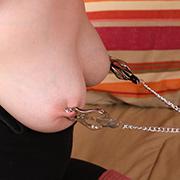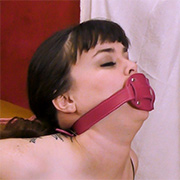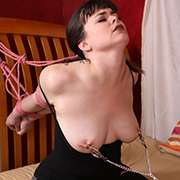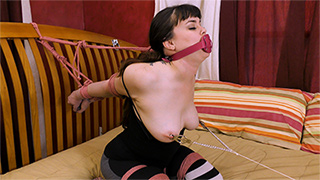 It's hard to torment someone who loves it so much but it is fun to try. For today's attempt I tie her elbows so they touch and hike her arms into a strappado. Not before a 6" dildo gag is strapped tightly in place, tickling her gag reflex. Kaecie's fun is just starting as clover clamps bite down on her defenseless nipples. By her stifled moans it's obvious she's got more than enough to keep her entertained. Despite her pleas, we both know she doesn't come to visit for "just enough". So with a string and a few knots, her nipple clamps are tied off to the end of the bed. A simple thing but forces her to keep still unless she wants to find out how much more uncomfortable her predicament can get.