Kaecie vs. Her Bright Idea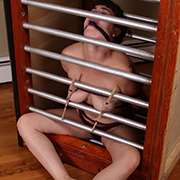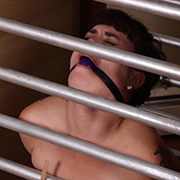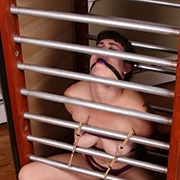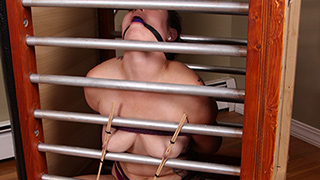 Her challenge was set and knew the rewards for success and punishment for failure. Despite this Kaecie couldn't help but make the suggestion that zipties would work better for securing her nipples. Kaecie doesn't enjoy any half measures when it comes to her bondage. So with her tied at the bottom of her cage her nipples are pulled between the bars and ziptied with sticks. To escape all she needs to do is turn sideways to free her already tortured nipples. As the minutes pass she wishes the ballgag filling her mouth had been put in earlier. The zipties are relentless and easily keep her stuck in the cage. Not to worry, as the timer runs out and the cage locks her in for good Kaecie will have plenty of time to think about her mistake.

Holle vs. Her Half Moon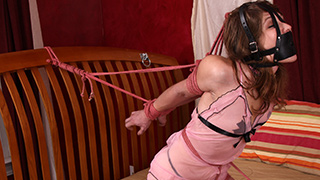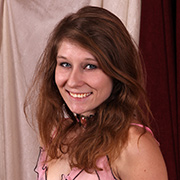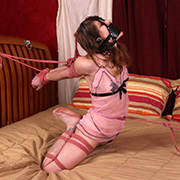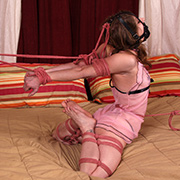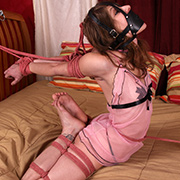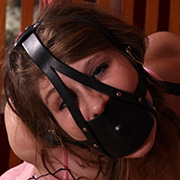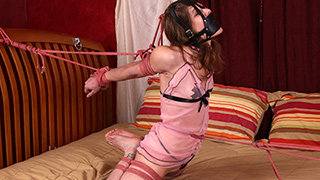 Holle may be a bondage newbie but you'd never know it from this update. Being extremely flexible is certainly a bonus and one I'm happy to exploit. With this in mind, her elbows are cinched together and put into a strappado. A crotchrope is soon added and connected to the opposite side of the bed, the start of her plight to come. Her head harness is tied back leaving her staring at the ceiling. Just when she doesn't think it can get any worse her crotchrope is cinched tight pulling her hips forward. Her arms and legs are pulled back leaving her in a severe arch, much like the moon. Holle tries her best to find a new position to relieve the rope digging between her legs but only makes it worse.

Naomi vs. Her Gravity Hogtie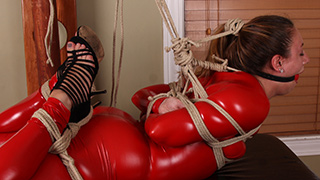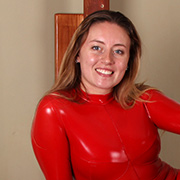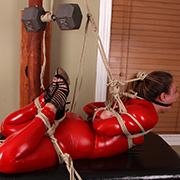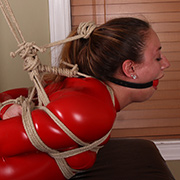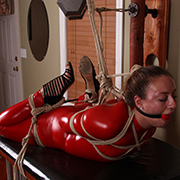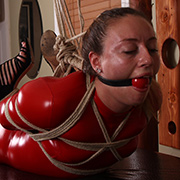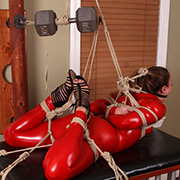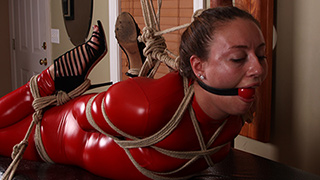 Sitting in my living room Naomi asked if she could be hogtied. Of course with me there's no such thing as a simple hogtie. Once she is bound in rope the real fun begins. Since no hogtie is complete without an arch why not use a little gravity to our advantage? A 50 pound weight is suspended above her and attached to her chest harness. Every squirm only pulls her tighter and in no time she can barely move. It's hard to tell from her gag moans but I think she likes it. Probably best not to let her out too soon and ruin her fun.

Summer vs. A Minor Tilt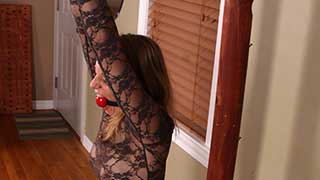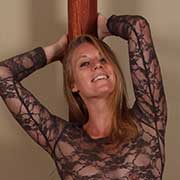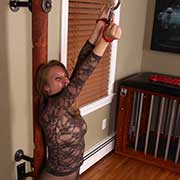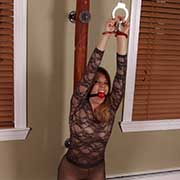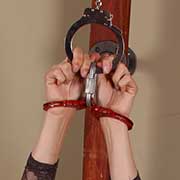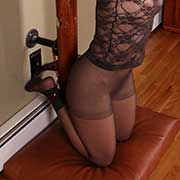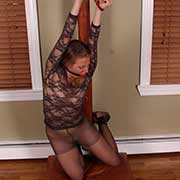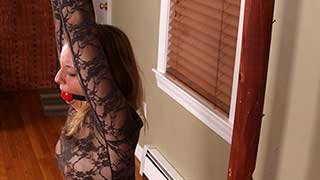 Summer knows all too well by now that the easier the bondage seems the worse it will be for her. With only a pair of leg and handcuffs use Summer's prediction comes to fruition sooner than she hoped. While her leg cuffs keep her on her knees she's forced to keep balance with her handcuffed hands above. The padding below her only providing a minimal amount of comfort. Just as he starts to feel the worst is over her handcuffs are reconnected to a ring slightly in front of her. A casual look and nothing much has changed but to Summer, everything has. Unable to support herself against the post behind her whole body is enlisted to keep herself steady now. The brunt of her efforts and weight being supported by her delicate wrists.

SB Challenge: Faith's Karma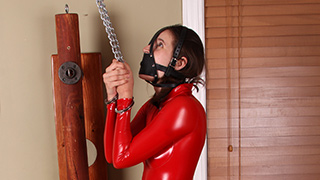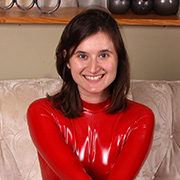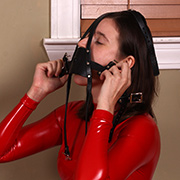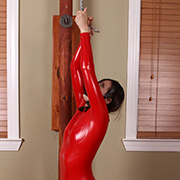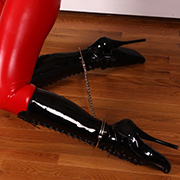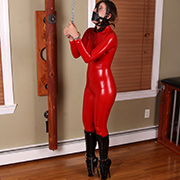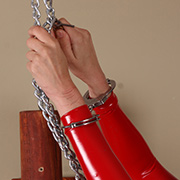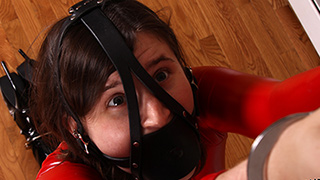 Having never stood in ballet boots she should have been a bit more wary. Turning down the challenge wasn't an option though. With a red catsuit she set to do her best. Putting on a panel ballgag first she then cuffs her hands and feet. The last is to secure her hands to the chain hanging above. If she stands in the boots she can reach her key and combination lock holding it in place. It's often been said that cheaters never win. So when Faith accepted her challenge and it proved a bit too difficult she started to get a desperate. Unable to figure out the combination she tries cheating by using the key before it's unlocked. When her legs give out and the key is stuck in the hole, disaster follows.