Hana vs. Her Slippery Feet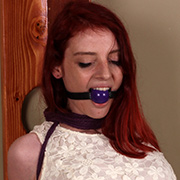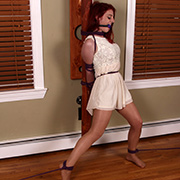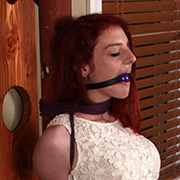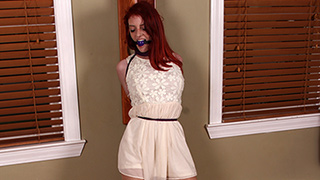 Hana starts out with a basic elbow tie before her they are secured to the pole behind her. As more and more bondage is added she can only wonder what will come next. The question doesn't linger long before her legs are pulled apart with rope revealing how dire her situation is. Between the awkward position and how slippery pantyhose on wood floors can be, the true nature of her bondage is revealed. Hana has no choice but to try to pull herself up or hold her weight up with her elbows. Neither is remotely comfortable but she's not exactly in a position to do anything about it. Her situation is not all bad. When the magic wand is brought out all of a sudden she doesn't want to stop.

Bella vs. A Quick Penalty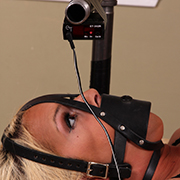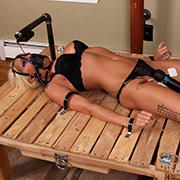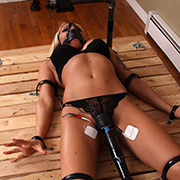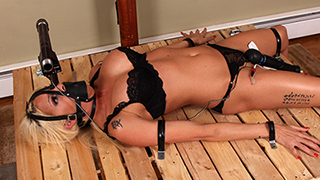 Bella lays still as steel bands are bolted around her body, keeping her frozen to the tabletop. Her mouth gagged with a panel gag with the top locked in place she stares are the device above her. Once it is turned on any sound she makes quickly turns into an unpleasant penalty as an electric shock. It only takes a few zaps to convince her to be as silent as possible. The magicwand between her legs has other plans and soon leaves her panting heavily through her nose. Even on low she doesn't stand a chance and soon falls deep into a vicious cycle of pleasure and pain.

TripSix vs. Her Nipple Rings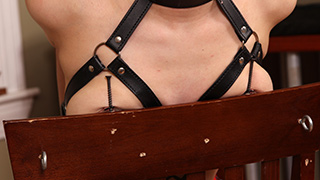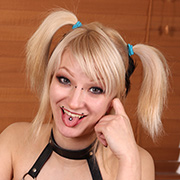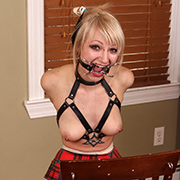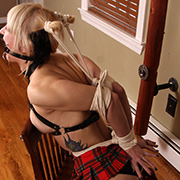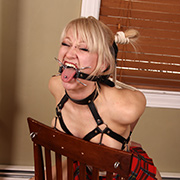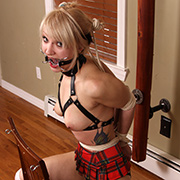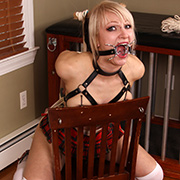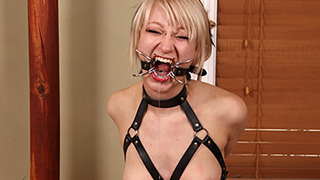 I've been known to occasionally torment TripSix and her piercings in the past. I guess the same way the sun occasionally rises. With such a wide palette to choose from, and an adorable frame to match, who could resist? She starts off easy, with her elbows cinched together, legs bolted to her hair, and a big spider gag. She manages to struggle hard enough that the chair moves across the room. Two little screws through her nipple rings into the chair put an end to her escapades. This also leaves her terribly vulnerable to tickling, and is soon confirmed with drool covering my floors. Not to worry. I make sure she licks it all up before the gag comes out.

Hannah vs. A Past Predicament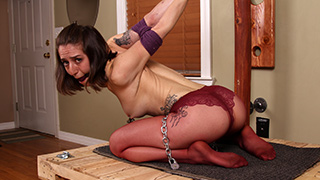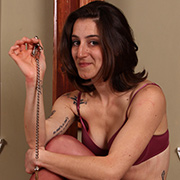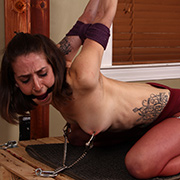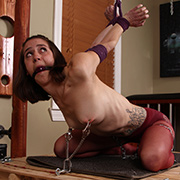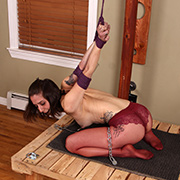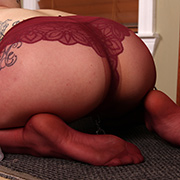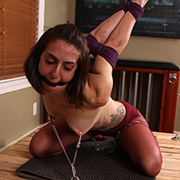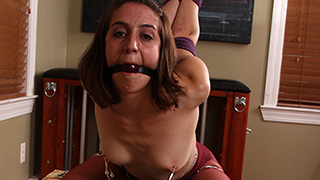 With years of updates on the site to pick from, it's common to get requests to recreate a prior scene. Usually they are scenes that looked fun, but in Hannah's case, the recreated scene was the most challenging. Originally done with Serene, the predicament was a perfect storm of evil. Aside from the obvious, the position seemed to cause muscle spasms that had forced Serene to move, usually at the expense of her nipples. This was a sensation that Hannah soon confirmed once in the position. A trifecta of discomfort between her legs, nipples, and arms, there was no way to stay still. Unlike Serene, Hannah is eventually rewarded with the magicwand. When asked if she'd prefer it tighter or to have an orgasm, her answer was simply: why not both?

Kaylee vs. Her Perilous Hose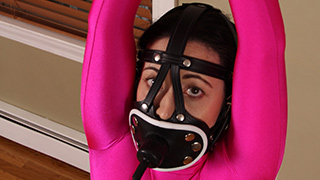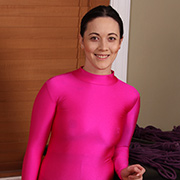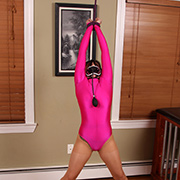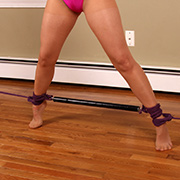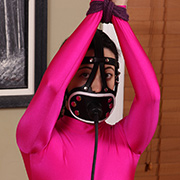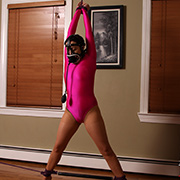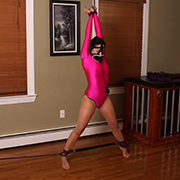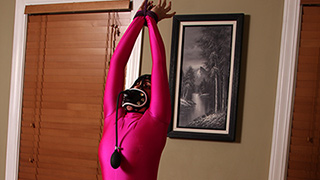 For a bondage newbie, Kaylee is as tough as nails. Starting right off with a heavy hardness pump gag her arms are tied above her head, and her legs spread apart. With pantyhose on her feet and hardwood floors under her, traction is at a minimum. Once everything is pulled tight, poor Kaylee is left on her toes struggling for purchase. A few pumps of her gag really get her struggling. Despite her very uncomfortable position, the magicwand has no problem in sending her to orgasmland in no time. They seem to keep her mind off her situation, so I see no need to stop. The gag only allows some muffled moans, so it's hard to tell if she wants more or wants free. I'll just assume that more is always better.