Naomi vs. A Steady Reminder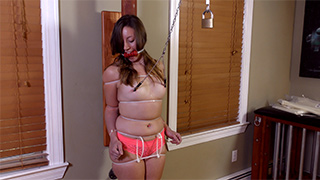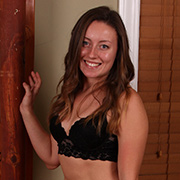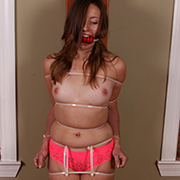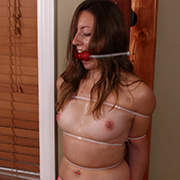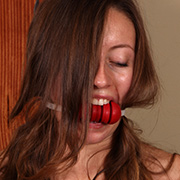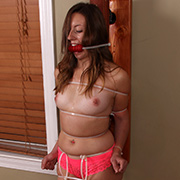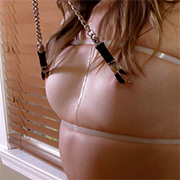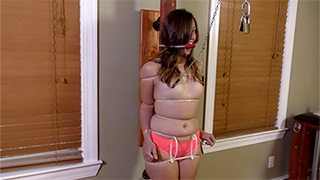 With a ziptie keeping her mouth gagged and head securely to the post Naomi's vision was a bit limited. Still, her source of discomfort was clear as day in front of her as two weights swung from a chain. The other end tethered to her nipple clamps. Every struggle or comfort adjustment manages to pull on her aching nipples; a constant reminder of how helpless she is. Of course, the zipties keeping her immobile are not a bed of roses so staying still isn't an option. I'm sure that Naomi will figure something out eventually.

Peach vs. Ninety Seconds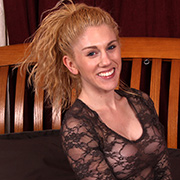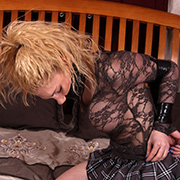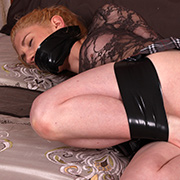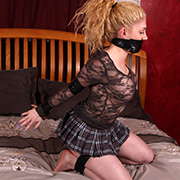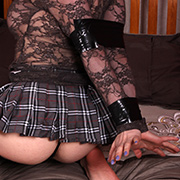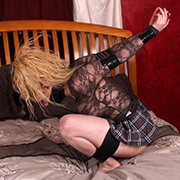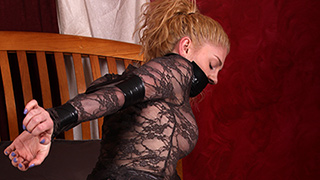 For many predicaments it can take 15 minutes or more to get girls rigged in various positions. It poses the question, can a girl be tied up in under two minutes and still be unable to get free? Newbie Peach was eager to accept my challenge. With only 90 seconds on the clock and a roll of tape, I went to work. First, her legs are bound into a frogtie with her elbows and wrists to quickly follow. A tape gag to wrap it up and I set her free to escape. To my surprise and her dismay, 90 seconds is more than enough time to keep her tamed.

Amie vs. Her Stock Training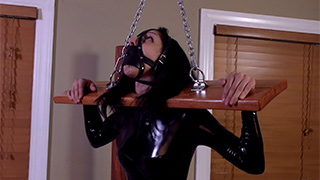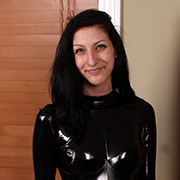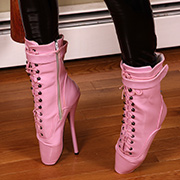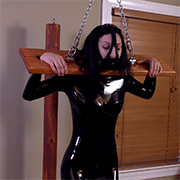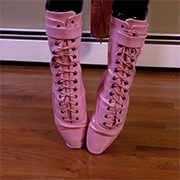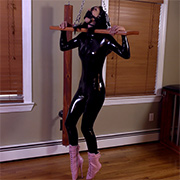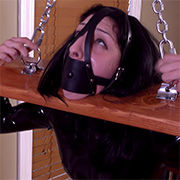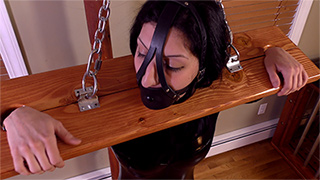 Amie spends the afternoon testing out her new toys and gets a bit more than she bargained for. Starting with ballet boots and ending with her head and arms in wooden stocks, her predicament is obvious. It won't take long before her legs and toes need a break but the stocks won't let her. Struggling as hard as she can, the magnetic seal holding the stocks together is simply too strong. Her only recourse is to accept her fate and learn to stand in her new boots for a very. long. time.

Hannah vs. The Unicorn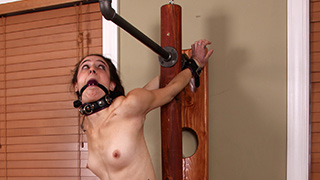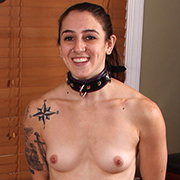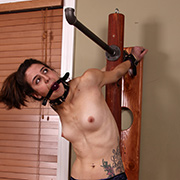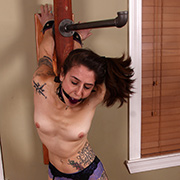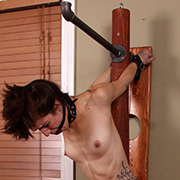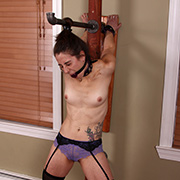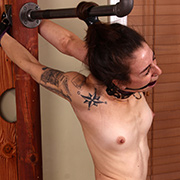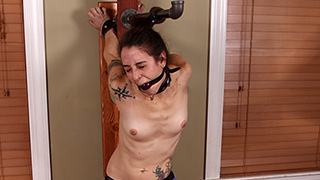 Despite having known Hannah for awhile she never ceases to amaze me. While rigging her into a strappado she could see the magicwand nearby. Before the gag when in she mentioned that the cane might be more effective than the wand. That's a bold claim and certainly one that I'll need to see for myself. With her arms high above her, legs secured apart, and hair tied to the pipe above her she's in the perfect to find out. Even after the first few swats, it's obvious by her reaction that she might be right. Can such a unicorn exist that can orgasm from a cane? Only one way to find out.

Lucy vs. The Ab Workout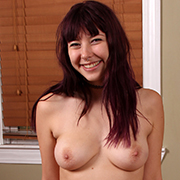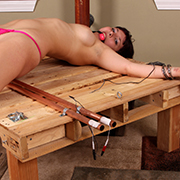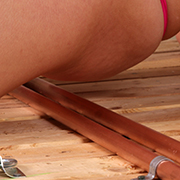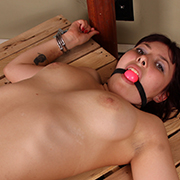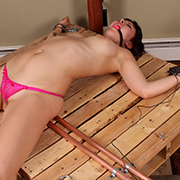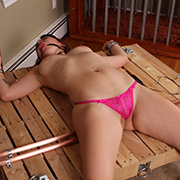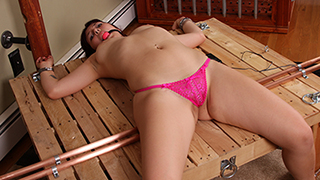 Lucy is always fun to play with and loves a good challenge. Once I have her cuffed down to the pallet she notices the copper pipes line up quite nicely with her ass. When the electricity is turned on it's at this moment we both discover she's very sensitive to getting shocked. It only takes a few minutes before even hinting the power is on that she thrusts her hips into the air to avoid it. To help her maintain her position the magicwand is brought out or at least offer a distraction. The real question is, how long should I keep the power on?