Holle vs. Artistic Inspiration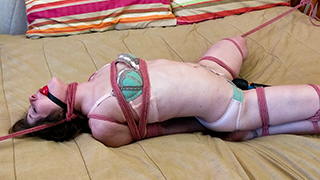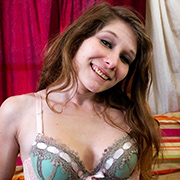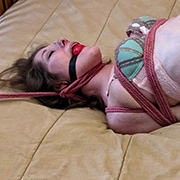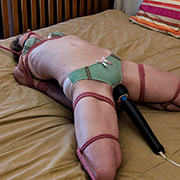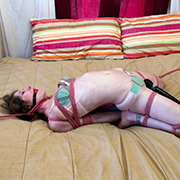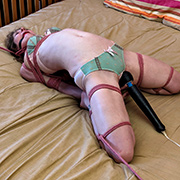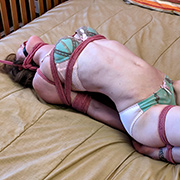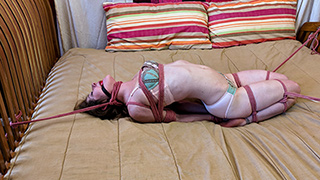 As someone who loves predicament bondage I can't help but love the art from Rook-07. So when I saw his drawing for which this week's update is based I couldn't help but recreate it. Holle was a perfect candidate and couldn't wait to attempt the difficult position. Between the neck rope and her arms tied behind her just keeping the position will be difficult. If she wants a coveted orgasm however, she'll need to arch her back and hold her breath for a while. Will she wear herself out or reach her much needed climax, only time will tell.
You can see the original drawing here (and give him a follow!).

Hannah vs. Cause and Effect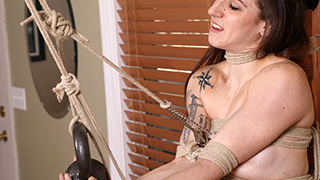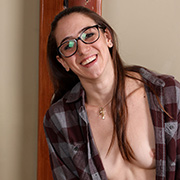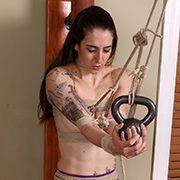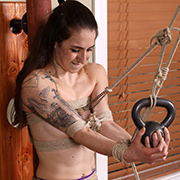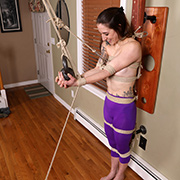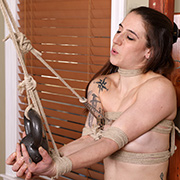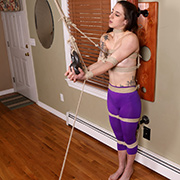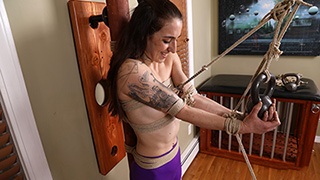 Whenever Hannah comes around it's a game of brinksmanship to see what her limits are. Nothing tests this more than a challenging predicament. She starts tied to a pole with her arms tied together in front. A nervous smile crosses her face as she starts to piece together what's about to happen. Nipple clamps fade the smile quickly are tied to her arms in front. A 50-pound weight keeps her from lifting them up to keep pressure off her clamps. This alone would make for a challenging time but I have a special surprise for Hannah. A 10-pound weight is placed in her hands and tied to her nipple clamp rope. The effect is immediate and the consequences are clear.

Rachel vs. Her Loose Footing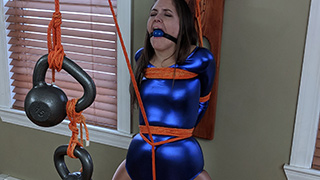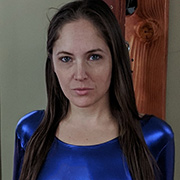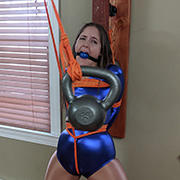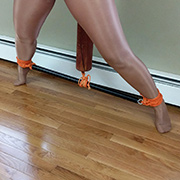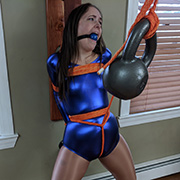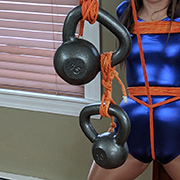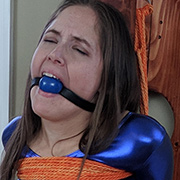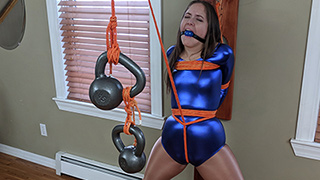 Whenever Rachel comes by for a visit I can't help but pull out the special list. The list that most girls are not tough enough to endure. Above all I can't resist any opportunity to put a girl in a devious predicament. Rachel starts out tightly tied to a wooden pole with pantyhose and a spreader bar. She doesn't know it yet, but once the weighted crotchrope comes into play her days of easy footing will be over. Before long she's up on her toes struggling to keep balance while her feet slide easily on the hardwood floors. It only takes minutes before Rachel's legs start to shake but not to worry, the ropes will hold her up.

Kaecie vs. Her Bright Idea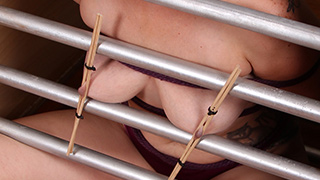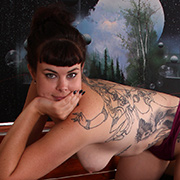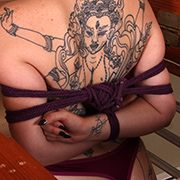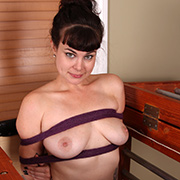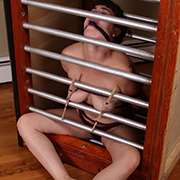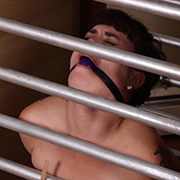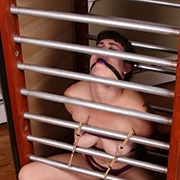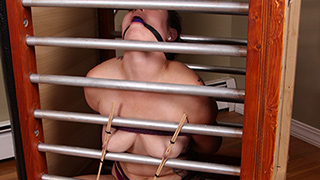 Her challenge was set and knew the rewards for success and punishment for failure. Despite this Kaecie couldn't help but make the suggestion that zipties would work better for securing her nipples. Kaecie doesn't enjoy any half measures when it comes to her bondage. So with her tied at the bottom of her cage her nipples are pulled between the bars and ziptied with sticks. To escape all she needs to do is turn sideways to free her already tortured nipples. As the minutes pass she wishes the ballgag filling her mouth had been put in earlier. The zipties are relentless and easily keep her stuck in the cage. Not to worry, as the timer runs out and the cage locks her in for good Kaecie will have plenty of time to think about her mistake.

Holle vs. Her Half Moon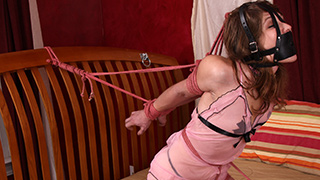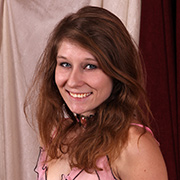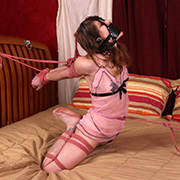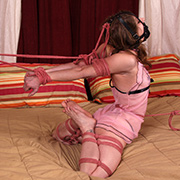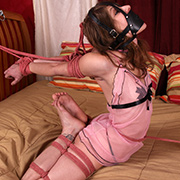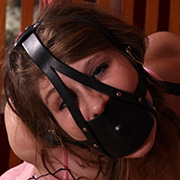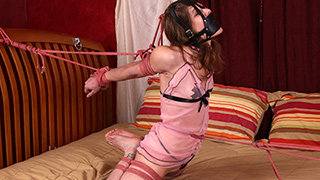 Holle may be a bondage newbie but you'd never know it from this update. Being extremely flexible is certainly a bonus and one I'm happy to exploit. With this in mind, her elbows are cinched together and put into a strappado. A crotchrope is soon added and connected to the opposite side of the bed, the start of her plight to come. Her head harness is tied back leaving her staring at the ceiling. Just when she doesn't think it can get any worse her crotchrope is cinched tight pulling her hips forward. Her arms and legs are pulled back leaving her in a severe arch, much like the moon. Holle tries her best to find a new position to relieve the rope digging between her legs but only makes it worse.