Raven vs Her Escape Dilemma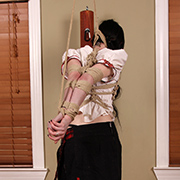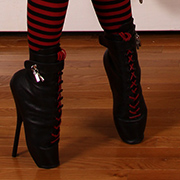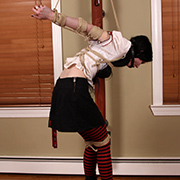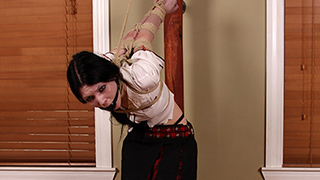 When you want to be inescapably tied up but you're an escape artist, staying bound can be a challenge. Lots of girls make the claim they can escape from almost anything but Raven can back up her claims. One she proved quickly by escaping a wrist bind she was put in. If she wanted tight and inescapable I was going to give it to her. Within minutes her elbows are crushed together. Her neck rope is fed through a ring above and down to her wrists. This leaves her in a nice strappado and a bit of a predicament. All knots are tied up near her neck so no prying fingers will be finding them soon. If all that wasn't difficult enough the ballet boots she's forced to stand in should keep her on her toes.

Stasha vs. The Chaintie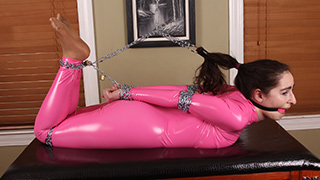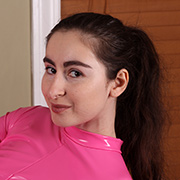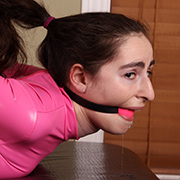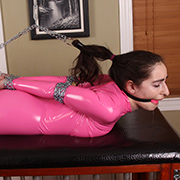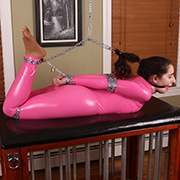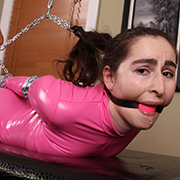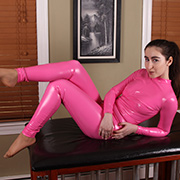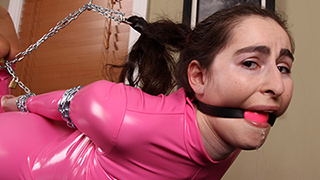 Stasha knew she was in trouble when the rope was put away and the chain came out. Breaking free from steel and padlocks is a bit more difficult than finding loose knots. It didn't take much to get her into a proper hogtie. Wrists, ankles, knees, and elbows all cinched tight. I added a ring to her hair so it could join in on the fun. It was about this point my hand rubbed against her feet and found she was ticklish. Ridiculously ticklish. Helpless and barely able to move I gave her a reprieve from tickling. Just long enough to add a chain tensioner to her predicament, making it even tighter, and resume the fun.

Violet vs. Her Assignment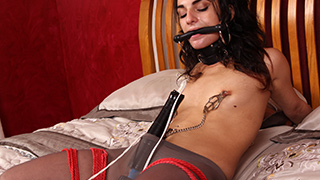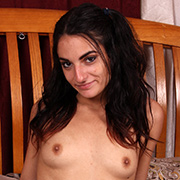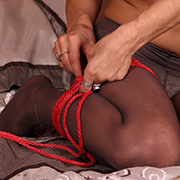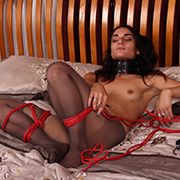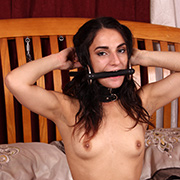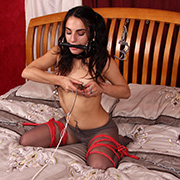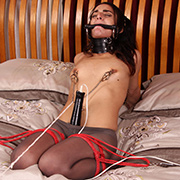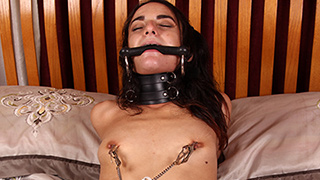 With her instructions clear and the toys already laid out for her, Violet gets to work on her new predicament. She starts with a frogtie that keeps her legs secure but also secure to the sides of the bed. A collar and gag follow. Clover clamps adorn her nipples and are tied to the front of the bed. With her favorite toy, the magicwand, stuffed into her pantyhose on high Violet cuffs herself behind her back. In this position, she can't move much without pulling painfully on her clamps. Unfortunately for her, while the wand easily brings her to multiple orgasms it has a tendency to encourage a lot of unwanted movement. Lucky for Violet , her rescuer shouldn't be more than a couple hours away.

SB Challenge: Aimee's Clover Clamps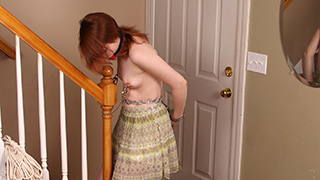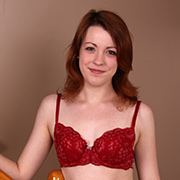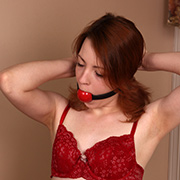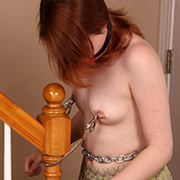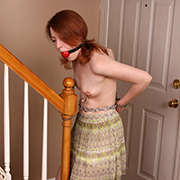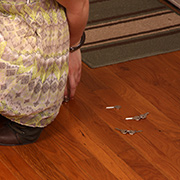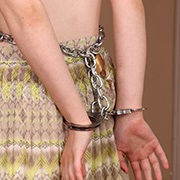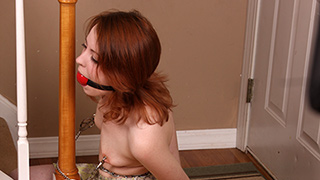 Aimee's knew when the challenge called for nipple clamps she was in trouble. Gritting her teeth she put them on anyway, tethering her nipples to the bannister. After gagging herself she locks her hands behind her back with handcuffs. Thumbcuffs are added just to make it a real challenge before dropping her escape key on the floor. Sitting below is are a dozen dummy keys. While it should have been easy to find the right key the thumbcuffs prove to be more of a hindrance than she expected. Worse, the chain she used for her handcuffs is just a tad bit short to reach the keys. Pulling hard against her clamps she manages to get one. The wrong one. Only 11 more sets to choose from!

Amanda vs. Unrelenting Binds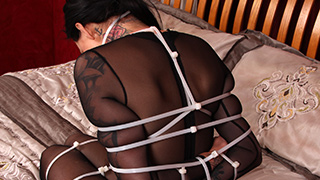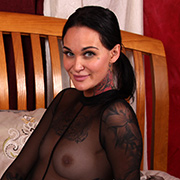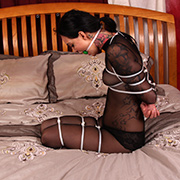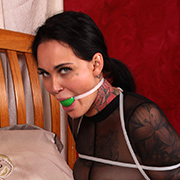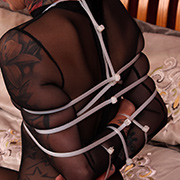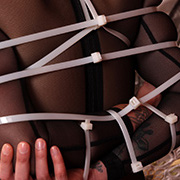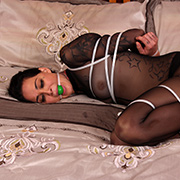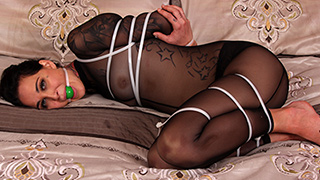 Unlike rope, zipties only work in one direction. Tighter. Amanda knows that each click of the tie puts her further away from freedom. Each band pressing tight into her skin constantly reminding her of her predicament. Even her ballgag is ziptied keeping it firmly trapped in her mouth. Amanda tries her best to find some weakness in her bonds only to be left frustrated. Drool spills onto her chest from frustration know that breaking even one tie is nearly impossible, let alone a dozen.