SB Challenge: Hannah's Pantyhose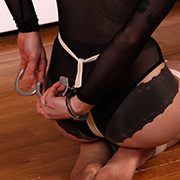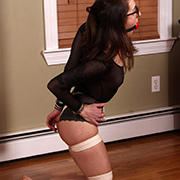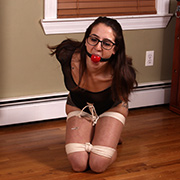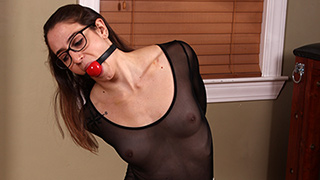 Another day and another challenge and Hannah is ready. Starting with the key, she slides it down the front of her pantyhose. She ties a tight crotchrope first and followed by rope around her thighs, knees, and ankles. After strapping a ballgag in her mouth starts the challenge by locked her hands behind her. Unknowingly she finds she's much better at self-bondage than she would have guessed as all the knots are well out of reach. After 10 minutes the worry begins to show and doesn't like the prospect of being stuck for a few hours until she's rescued. Right when Hannah's about to give up a new idea hits her and gives it a go. Will it lead to her escape? Only time will tell.

Lucy vs. Her Assumption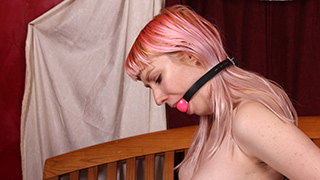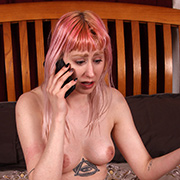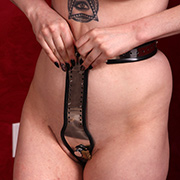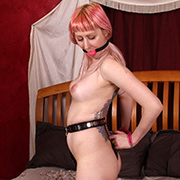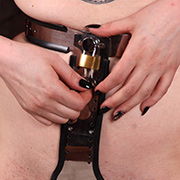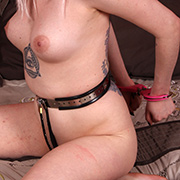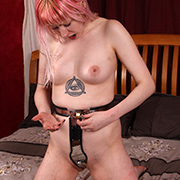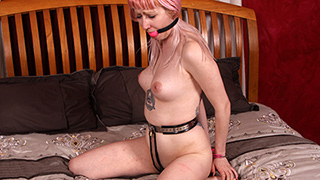 When Lucy sees new toys on her bed she can't help herself. She knows she should wait for her boyfriend to come over to play with them but what's the fun in that. Having got herself stuck before she keeps her self-bondage simple. After locking her new chastity belt her favorite ballgag is next followed by matching pink handcuffs. Right away Lucy's imagination goes wild with the possibility of being locked in the belt for days or weeks, frustrated out of her mind. She thinks of all the things she'll do to convince her boyfriend to let her free or at least orgasm. Her fantasy fades as she removed her handcuffs and gag. Her chastity belt is another matter. After trying all the keys twice the lock remains in place. While she assumed her boyfriend left the correct keys to the belt it's clear he has other plans.

Maggie vs. Kaecie's Toys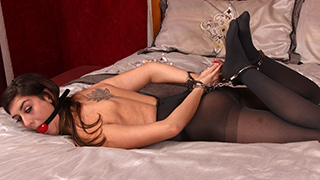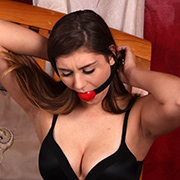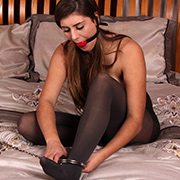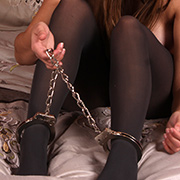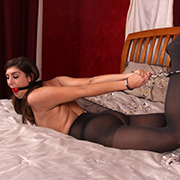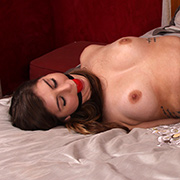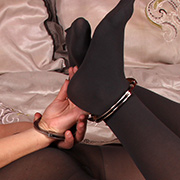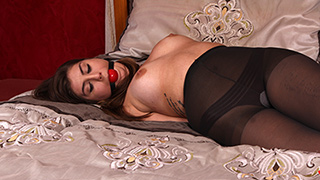 Looking for her hair brush Maggie finds it in her roommate's room but not before her foot finds her bag of toys. Looking through the bag she starts to figure out what her roomie is doing with the door locked. Curious what could be so entertaining she used the pictures in the magazines to put herself into a hogtie. Struggling and giggling behind her gag Maggie starts to see how her roommate enjoys being tied up. Still, after a few more minutes she decides it's time to get free and goes for the keys. In her eagerness, they go flying off the bed stripping away all fun she was having. Her luck really turns sour when her roommate shows up and she doesn't sound happy.

Brittany vs. The Time Killer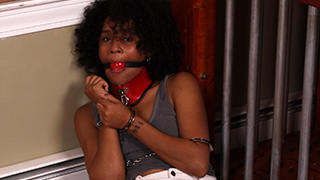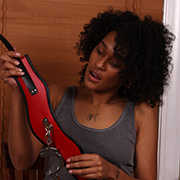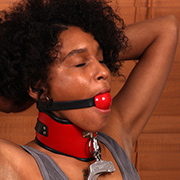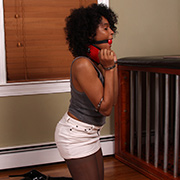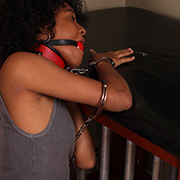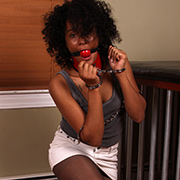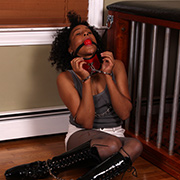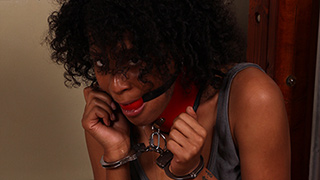 Brittany arrives at her friend's house a couple hours early and makes a shocking discovery. She knew her friend was into bondage but never knew how much. Finding all her toys she can't help but try it out for herself. With the keys to get free right in front of her what could go wrong? Brittany's lack of self-bondage experience makes itself evident very soon and learns the first two rules the hard way. Test your release and always have a backup. Instead, her short little adventure is extended by several hours. Plenty of time to learn from her mistakes.

Rachel vs. A Key Too Far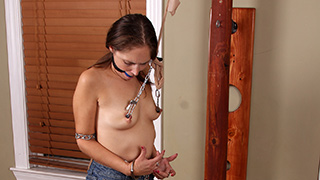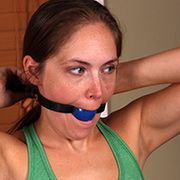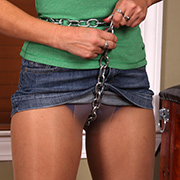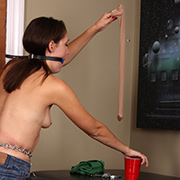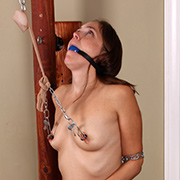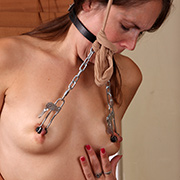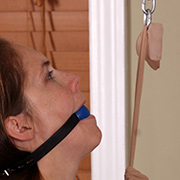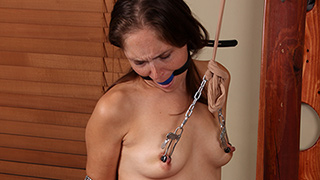 After spending the afternoon reading a number of self-bondage stories Rachel was more than a little turned on. With her boyfriend away the idea of making a video for him started to sound more and more appealing. Not wanting the fun to end too early she figured 3 cubes would be good enough to hold her for 15 minutes. With the camera setup and toys laid out Rachel went for it. The setup was simple. With her nipple clamps tied to the melting ice she'd be unable to reach her keys without the ice melting first. Pulling the clamps off was always an option as well or at least she assumed so. It doesn't take very long for her to get bored and feel the ache in her nipples and jaw. In all her reading it never occurred to her how long ice melts at room temperature. After 90 minutes she's getting a first-hand lesson with plenty more ice to go.