Lola vs. Her Tired Toes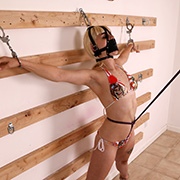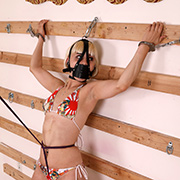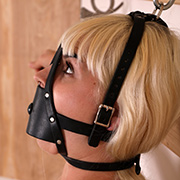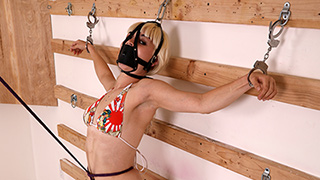 First timer Lola doesn't know much about bondage except that she loves it. She by locking herself to the wall, eager for what's to come. Not knowing what to expect she didn't fret when she saw the 15lb weight in my hand. When connected to her crotch rope Lola is compelled to pull forward to relieve the pressure. This only makes her situation worse as she's now straining against her cuffs and forced onto her toes. Only a minute passes before Lola is begging for some relief from the crotch rope. As it's her first time I give her a short reprieve but every kindness has a price. One of the many lessons she learns that day.

Sammi vs. Her Boredom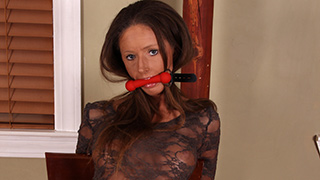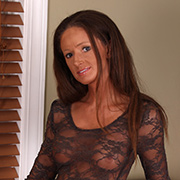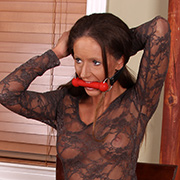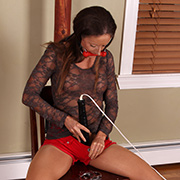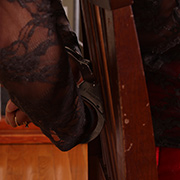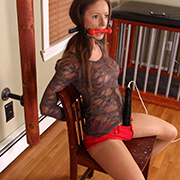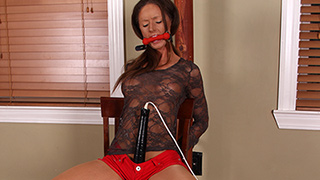 After discovering her friend wouldn't be showing up for a few hours Sammi wasn't happy. She was looking forward to getting tied up and not sitting around. Surrounded by bondage gear she couldn't help but take matters into her own hands. It all seemed so simple in her head. A magicwand stuffed in her shorts and a few handcuffs to make it interesting and Sammi was in heaven. She was enjoying herself so much that her first orgasm was on her in no time and then, having had her fun, was ready to get out. With the wand keeping her mind distracted she manages to knock her key on the floor. Instantly she sighed to herself knowing she is exactly what she wanted and terrified being stuck alone for hours. Sammi doesn't have long to think about it before her next orgasm takes her mind off her predicament.

Rachel vs. Her New Toy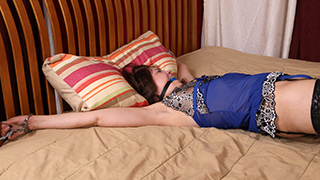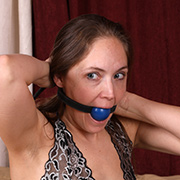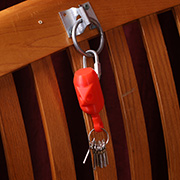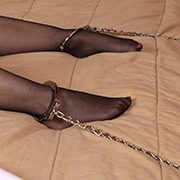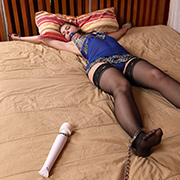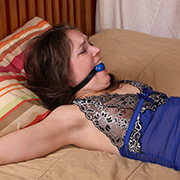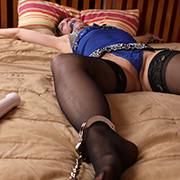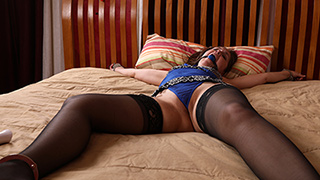 Even Rachel can't resist the 3D printing trend, especially when you can make your own toys. As a connoisseur of self-bondage, Rachel decides to print a new ice release device. Her confidence causes her to forego any proper testing of her new device, an oversight she'll soon come to regret. Rachel locks herself into a spreadeagle with handcuffs and waits for her new toy to release her. With proper testing, she would have known she was committed for hours now. The mistakes pile up as the keys slip through her fingers onto the floor when the ice finally does melt.

SB Challenge: Peach's Attempt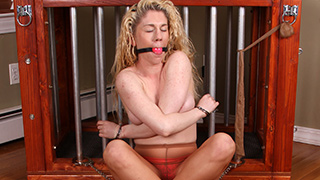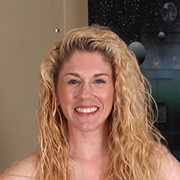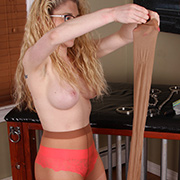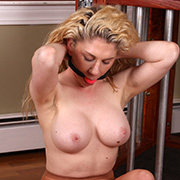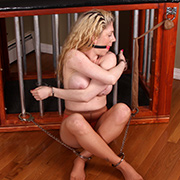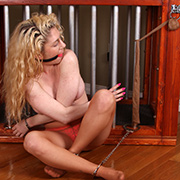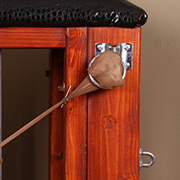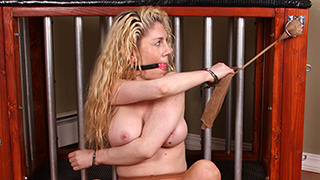 Peach seems to be taken with self-bondage and can't wait to jump into another challenge. The task before her is one that Abby attempted a few years ago, which didn't end well for her. Peach thinks she can do better, and is willing to put her freedom at stake to prove it. Within minutes of locking herself up it is clear that she used far too much ice. Unaware that even one cube of ice at room temperature can take over an hour to melt, the eight she used might be overkill: a fact that she realizes within minutes. Knowing she's set herself up for several hours of uncomfortable struggling, she can't help but panic a bit. Peach pulls on her pantyhose release harder and harder. Will she suffer the same fate as Abby?

Peach vs. The Mystery Button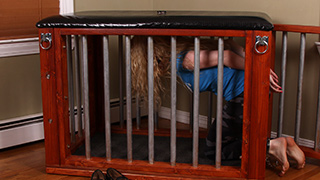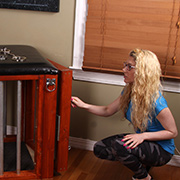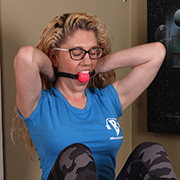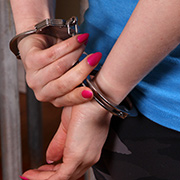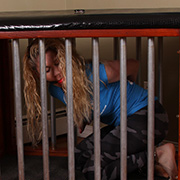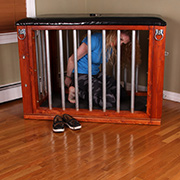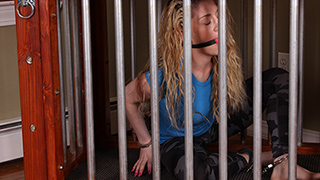 Getting stuck in self-bondage is easy enough to do even when you're prepared. Not knowing the toys you're using inside out is almost a guarantee as Peach soon learns. While spending the night she gets a little bored and decides to pass the time with the cage. Not knowing it was secured with a magnetic lock she unwittingly turns it on while pressing buttons on the remote. Unfortunately for her, Peach doesn't realize this until after she closes the cage door. Cuffed hand and foot with a ballgag in her mouth it comes as quite a surprise when she finds it doesn't open. If she can't figure a way out, she'll be spending the night in there.