Sage Vs. Her Reluctance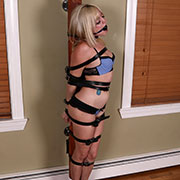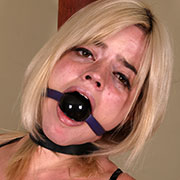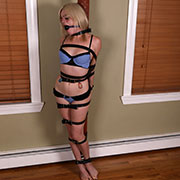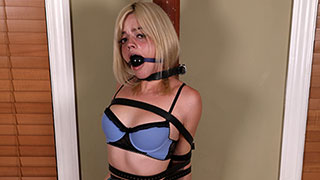 When I asked Sage if she wanted to try a little bondage I don't think this is what she had in mind. Truth be told, that was the plan but after complaining before we got started, plans changed. A gag was a must followed by a pile of leather belts. If the goal is to make Sage helpless then more belts will only make her more helpless, right? Nevertheless, this wasn't a plan she was happy with from the start.

SB Challenge: Lilah's Shuffle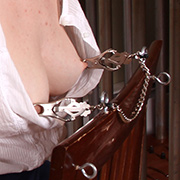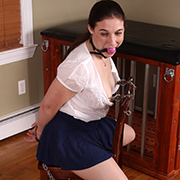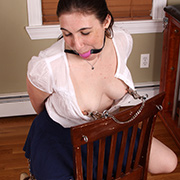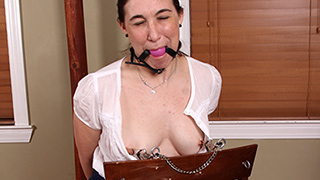 As Lilah read the instructions it seemed so easy. She was to cuff her legs to the chair along with her nipple clamps. Cuff her hands behind her back and shuffle over to the key. Once she'd locked herself up, the situation didn't play out as she expected. It turns out that trying to throw your weight towards the key while your nipples are attached to clamps isn't easy. As painful as it might be the key hanging across the room won't get her out by itself!

Guide: Kaecie's Self-Bondage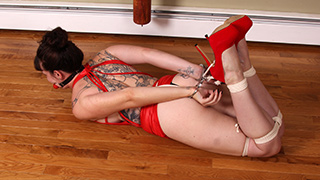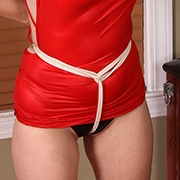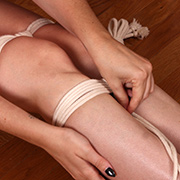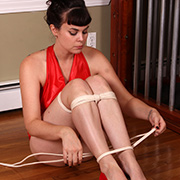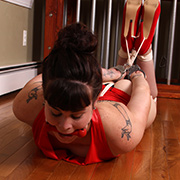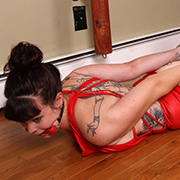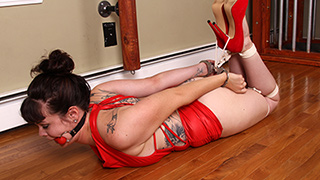 Kicking off a new series instructional series on Bondage Junkies, Kaecie will be demonstrating a self-bondage session. Drawing from her experience of private sessions she explains the basics of how to tie yourself up and escape. Of course, no lesson is complete without a demonstration. With her keys across the floor, Kaecie has to struggle in her hogtie to reach them. It's a task that is more difficult than she expected.

Sammi vs. Her Little Show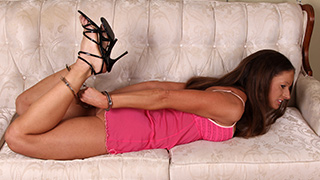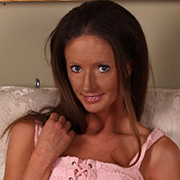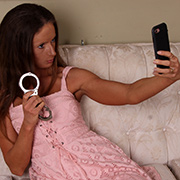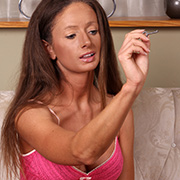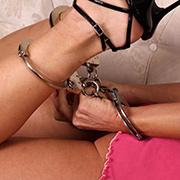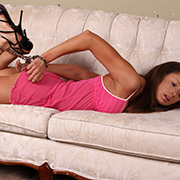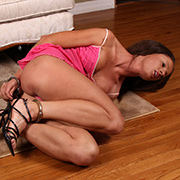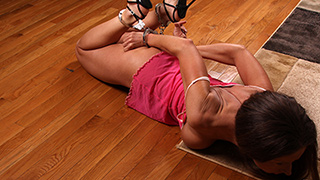 After swinging by the toy store while out shopping she couldn't help but pick up some clothes and handcuffs. Of course, instead of waiting for her boyfriend to get home, she decided to make a little video instead. Her excitement blurring her judgment she tosses the key away, sure she'll be able to get free. If not, her boyfriend will have a nice surprise waiting for him.

Joy vs. Sage's Sabotage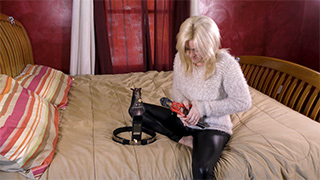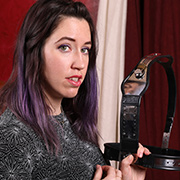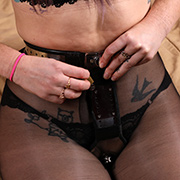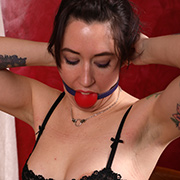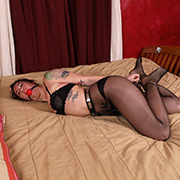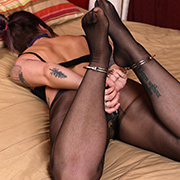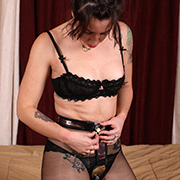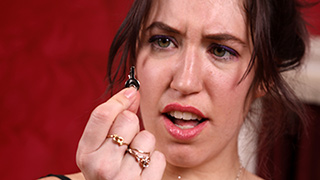 Having a roommate that's also into bondage is usually a good thing. Borrowing toys without asking, not so much. Sage has just the solution to make sure Joy asks permission in the future. After cutting Joy's chastity belt key in half all she had to do is wait. Joy's routine, especially after a hard day, was to dabble in some self-bondage to get herself worked up. Her chastity belt always added to the fantasy that she would be denied days or weeks without any orgasms. The truth was it never stayed on for more than an hour before ripping it off for quality time with her vibrator. This time, however, Sage has made sure her fantasy will become reality.