Kaecie vs. Blue Struggles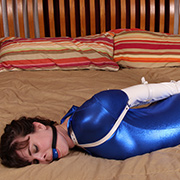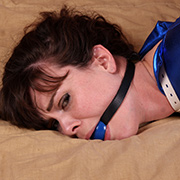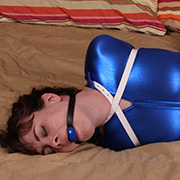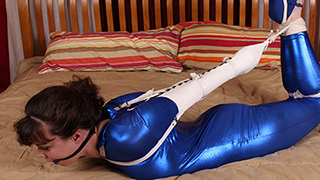 Cinching Kaecie's armbinder her elbows touch with ease as the laces pull close. Her gag is another matter as the 2" ballgag barely fits behind her teeth. Once it's popped into place, she's unable to push it out but still strapped in just to be sure. The rope keeps her legs cinched tight right down to her heels. A final rope brings her into a hogtie and where she'll be spending some quality time.

Kaecie vs. Her Comeuppance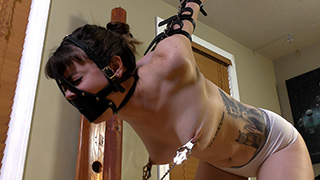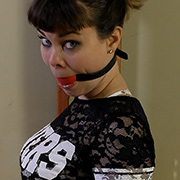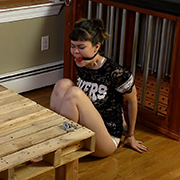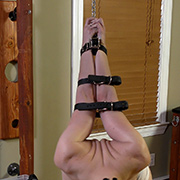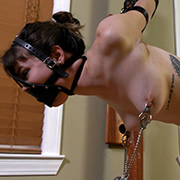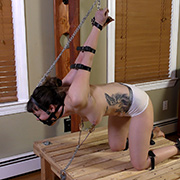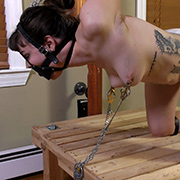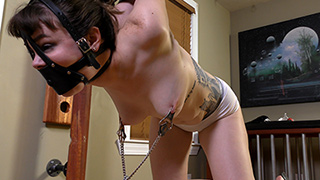 Despite her unpleasant time in the punishment cage it doesn't mean she is let off the hook. Kaecie was given clear instructions to stay away from her. After rescuing her from the cage her night was just beginning. The gag is upgraded to a strict panel gag while her bondage is changed from handcuffs to elbow crushing belts behind her back. Removing her top and hoisting her arms into a strappado Kaecie knows all too well what is coming next. The clover clamps have no mercy and tethered to the platform not allowing to her to ease the strappado pressure. After the first minute you can see how uncomfortable she is. All she has to do is pull off the nipple clamps and I'll let her free. Until then I'll just assume she's enjoying herself too much.

Naomi vs. Her Aching Back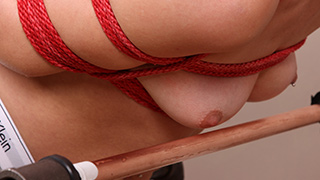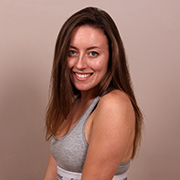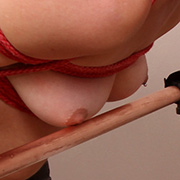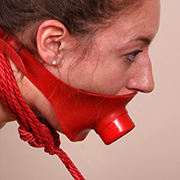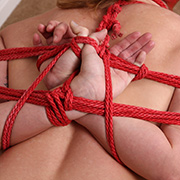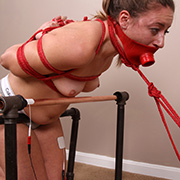 Naomi breaks in the New Year with a challenging predicament. Bent over a pole her neck is tied to keep her from sitting up. To keep her from resting a charged copper pipe sits just below her exposed breasts. Straining her back Naomi tries her best to keep still but it's a losing battle. Gravity eventually wins and she's reminded again that touching the pipe is inadvisable. The stress of the position is obvious within the first minute as he legs exhaustion. It will be fun to see how long she lasts.

Rachel vs. A Difficult Arch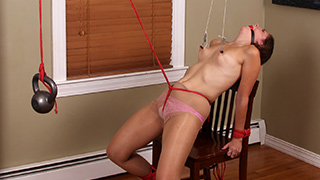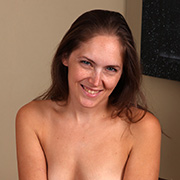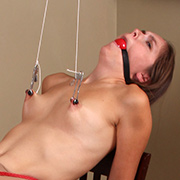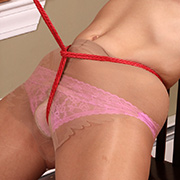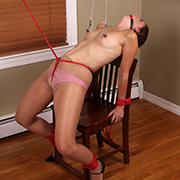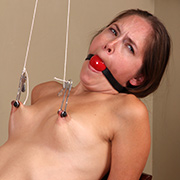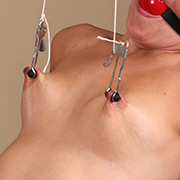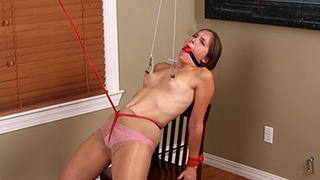 There's no point is wasting time with simple hogties or binds with Rachel. To keep that big grin on her face she needs a challenge. Luckily for her, she's come to the right place. She's not fooled by the basic chair tie I start her out with, and equally not surprised when the nipple clamps come out. It only takes a couple of strings to have her arched in the air, held up by her nipples. Of course, she can sit down anytime - for a price. When her legs begin to shake, Rachel is given a thoughtful crotchrope to help ease her predicament. It's now just a waiting game. Eventually gravity will win; it always does.

Maggie vs A Basement Prayer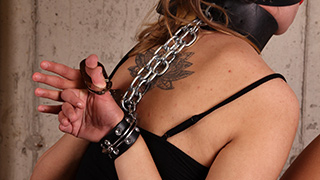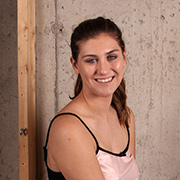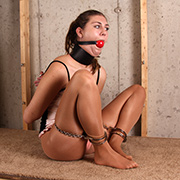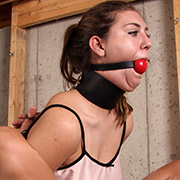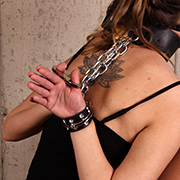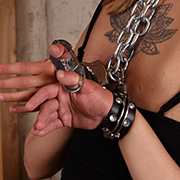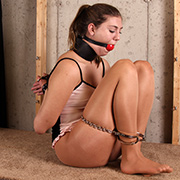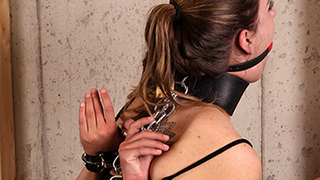 It was time for Maggie to reflect on some poor choices she had made. By the smile on her face, it was quite obvious her transgressions were no accident. With handcuffs and gear in one hand and Maggie's arm in the other, she was led to the basement. The gag went in first as usual, as well as her handcuffs. Leg cuffs were used to put each leg into a frogtie, far stricter than she had planned on. With the collar wrapped around her neck, she seemed somewhat relieved that was it. Maggie should have known better. With a short chain, her cuffed wrists were then pulled high on her back and locked to her collar. Thumbcuffs were added because - well, why not? Starting the clock on her punishment, I could see that she already wanted it over. While flexible, she could only hold her arms in that position for so long. After that they become dead weight, pulling on her collar. No doubt it was uncomfortable, but it's what she wanted after all.