Violet vs. The Pigtail Bait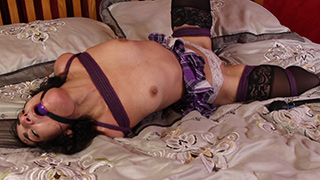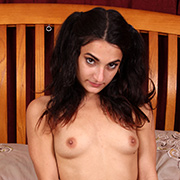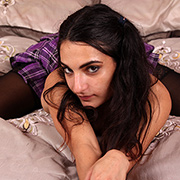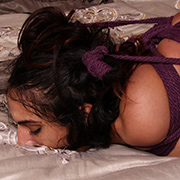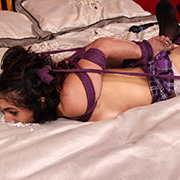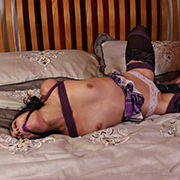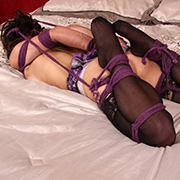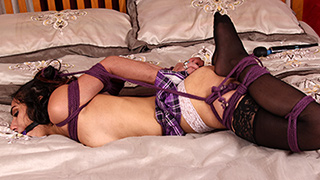 You try to give someone an inch and they take a mile. Granted, the loose rope around her wrists was bait, she tried to escape right away. A perfect excuse to make everything extra tight. Sure it might have been mean, but Violet wasn't in a position to complain too much. Once her pigtails are tied off to her legs, she's forced to open them up wide. Feeling a bit bad about her situation I use the magicwand to keep her entertained. Not surprisingly it does the trick and there is no doubt she's in any rush to get free.

Aria vs. Her Red Wraps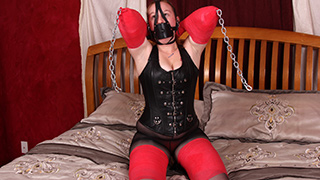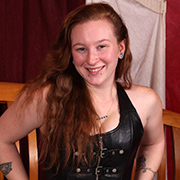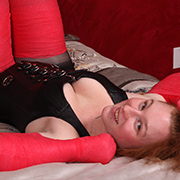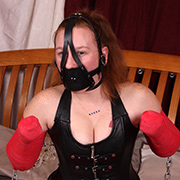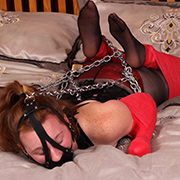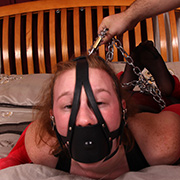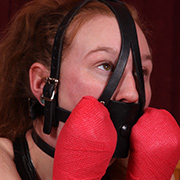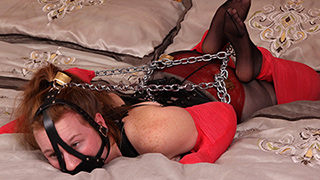 Aria starts off with her arms and legs frogtied in vetwrap but it only gets worse from there. Chains are wrapped around her limbs underneath and shoot out near her elbows and knees. Gagged, helpless, and vulnerable the chains are easily pulled behind her and locked together. This leaves Aria barely able to move and takes a lot of effort just to roll over.

TripSix vs. The Zigzag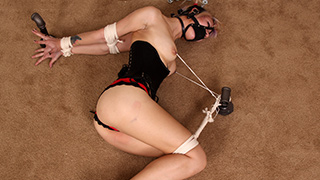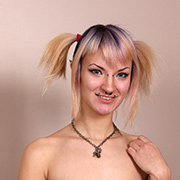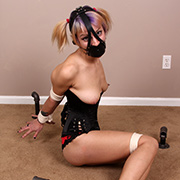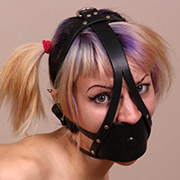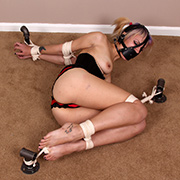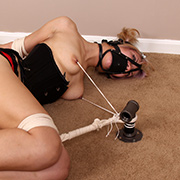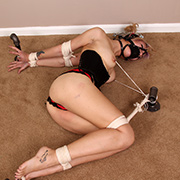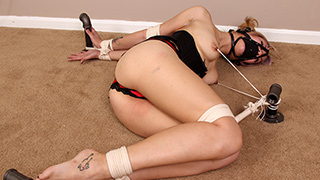 For her first time here TripSix hits the ground running with a tasty predicament. Well, she would have if her arms, legs, and toes weren't tethered to floor anchors. Trapped on her side there's nowhere to go. Her fun is only just beginning; the real fun begins when her nipple rings are tied to a post as well. Every squirm is a constant reminder of how helpless she is. A fact she becomes acutely aware of when the magicwand comes out. Her body betrays her as the vibrations make her squirm with pleasure. Her nipples being pulled and tugged helplessly.

Bella vs. A Gentle Overload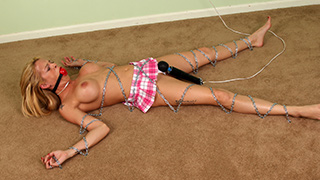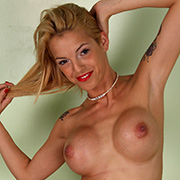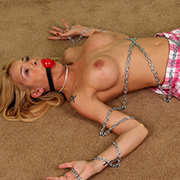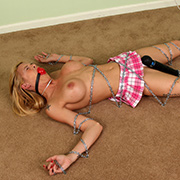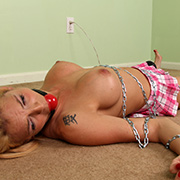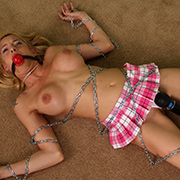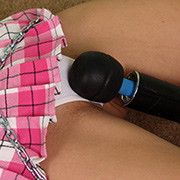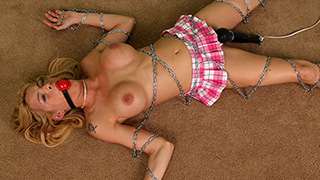 It doesn't take much to have Bella screaming in orgasmic bliss. Especially when a magic wand is involved. Add some strict bondage in and she never had a chance. Chained tightly to the floor Bella tries her best to struggle free but it's no use. Even her fingers are threaded through eyebolts for extra security. When the wand is secured it only gently rests on her pussy. Still, the effect is profound as she goes into overload. The combination of everything is too much. So when given the chance to have more orgasms or spend the next hour or so bolted the floor, she didn't even need to think about it. Now granting her wish, that we'll have to see.

Sarah vs. The Floating Mummy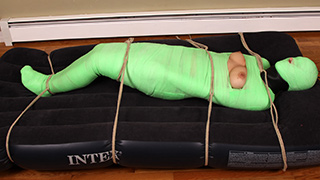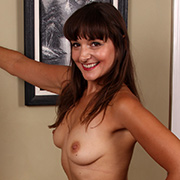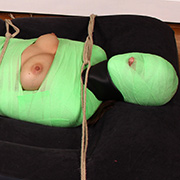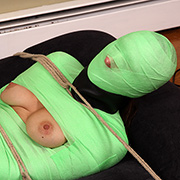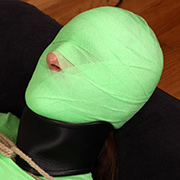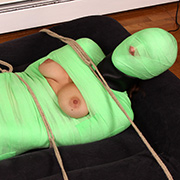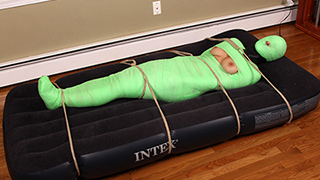 Sarah stands with a noose around her neck as she watches the layers of vet wrap circle her body. Having never been mummified before she was more than a bit nervous. The process is gradual until she's completely immobile from the neck down. Her head is wrapped last with several layers to ensure complete isolation. Once fully wrapped she's moved to an air mattress and tied down taking even her ability to roll away from her. With only her breasts exposed I give her a simple ultimatum. Find a way off the bed or else I have a set of nipple clamps with her name on them. Needless to say by the panicked struggles, I got the reaction I was hoping for.