Hannah vs. Her First Mummy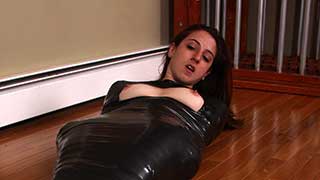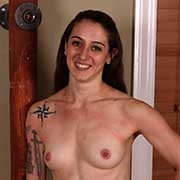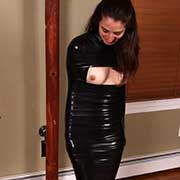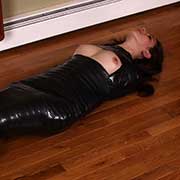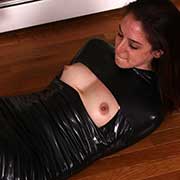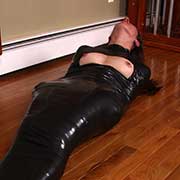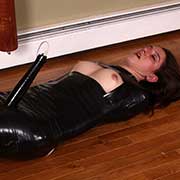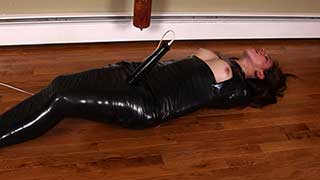 With a girl like Hannah there is not much she hasn't done when it comes to bondage. So when I found out she was a mummy virgin, well, these things must be corrected. Of course there were certainly no complaints from her. Getting her out of it will be more difficult than getting her in. In the first video she is wrapped from her shoulders down but careful not to cover those lovely breasts. When she's completely wrapped she tries her best to get free but even if given days to try she'll never get out. Since she'll be stuck for a while the magicwand makes for a wonderful distraction keeping her right on the edge. Will she be granted an orgasm to teased into a frenzy. You'll have to watch to find out.

Part One: Wrapping & Scene Chatting
Part Two: Struggling & Magic Wand

Bella vs. The Job Offer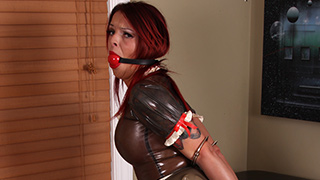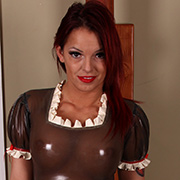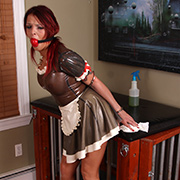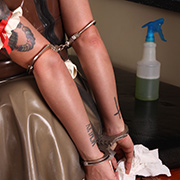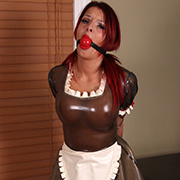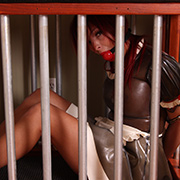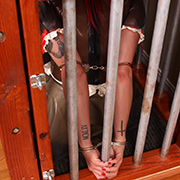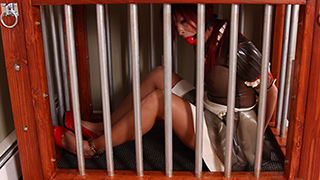 With everybody looking to make some extra cash Bella couldn't turn down a very lucrative job offer. So when she's told that the generous pay involved wearing latex and a bit of bondage she was, of course, reluctant but still willing to hear the details. Once she changed into her latex maid outfit she was still anxious but had to admit she loved how it looked on her. Hinged handcuffs started her interview along with a bit of window washing. The cuffs made it very difficult but making 10 times her normal rate was worth a little pain. Assured she was doing great a ballgag ensured she kept any thoughts to herself. Another set of cuffs on her elbows really made her helpless and start to doubt the money was worth it. Trying to appease her interviewer and captor she did her best to clean, even inside the cage as told. As the cage door locked behind her she knew it was all a ruse. How stupid could she be to fall for such an obvious trap. Worse, she wasn't sure she told anybody where she was going!

Naomi vs. Her Belted Dilemma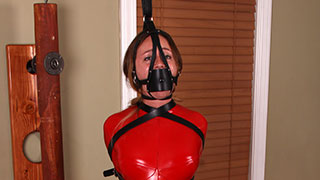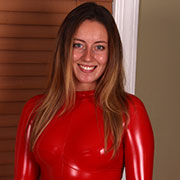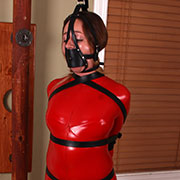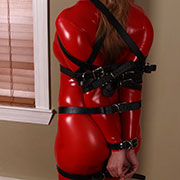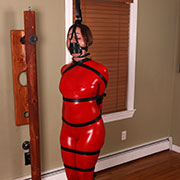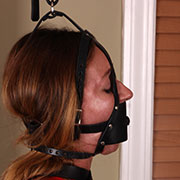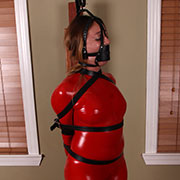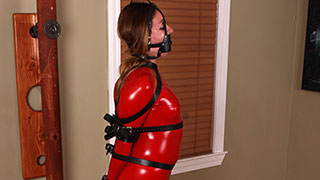 Standing tall in her catsuit and heels Naomi has no idea that's a position she'll be holding for a long while. Starting her off with a muzzle gag the top ring is cinched to the suspension ring above her keeping her in place. Nearly a dozen belts soon follow; crisscrossing her body and further restricting her. Several of the belts make their way around her elbows and arms removing any hope of an easy escape. Then again, that is the idea after all.

Sammi vs. Her Unusual Workout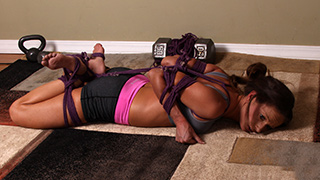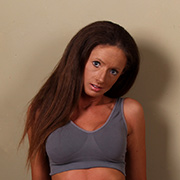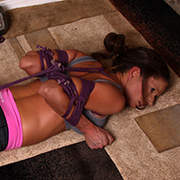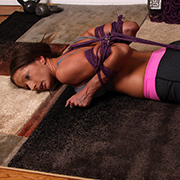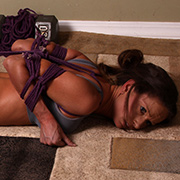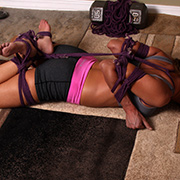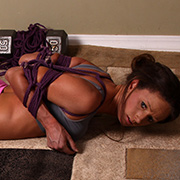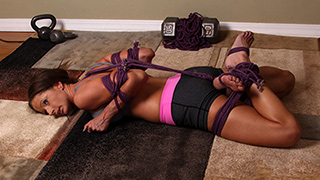 Being a fitness junky Sammi was intrigued when I mentioned a new workout I'd come up with. Once she was tied into a chicken wing / hogtie she wasn't nearly as enthused. Nevertheless, the beauty of this workout is there's no way to give up! With her hands technically free she can move an inch at a time but nothing more. With this in mind, her task is to move a 10lbs kettle weight across the room. A simple task unfettered but with rope limiting her to a few inches a minute, it's a different story. Will she be able to make it or spend an extended time struggling in ropes.

Gmoras vs. A Delicate Balance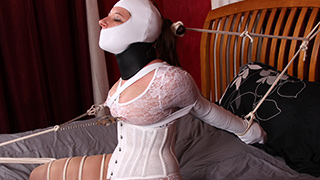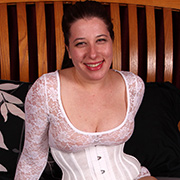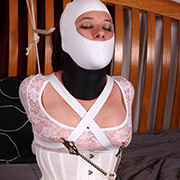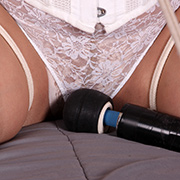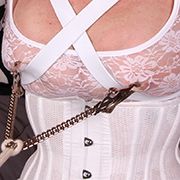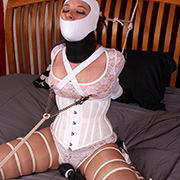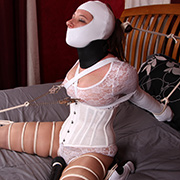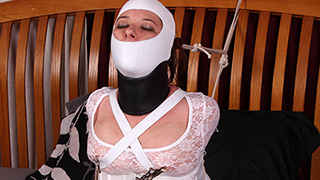 This was one of the more elaborate rigs I've done in a while. Then again, when you have a canvas to work on like Gmoras it's hard not to throw everything at her possible. Hood, posture collar, armbinder, nipple clamps, corset, strappado, and some fun with the magicwand thrown in. With everything in place, she finds herself pulled back by her arms and hair and slightly off center. Her clover clamps pulling her forward she must use her stomach muscles to keep from falling backward. The wand does its part in keeping her distracted though. All in all, it makes for a very happy Gmoras. You can't see it, but trust me, there's a big smile under that hood.