Maggie vs A Basement Prayer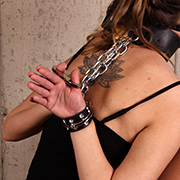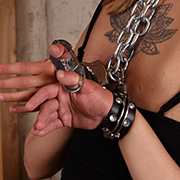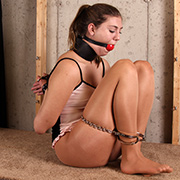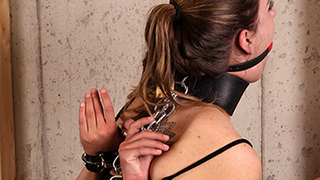 It was time for Maggie to reflect on some poor choices she made. By the smile on her face, it was quite obvious her transgressions were no accident. With handcuffs and gear in one hand and Maggie's arm in the other, she was led to the basement. The gag went in first as usual as well as her handcuffs. Leg cuffs were used to put each leg into a frogtie, far stricter than she planned on. With the collar wrapped around her neck, she seemed somewhat relieved that was it. Maggie should have known better. With a short chain, her cuffed wrists are pulled high on her back and locked to her collar. Thumbcuffs were added because, why not? Starting the clock on her punishment I could see she already wanted it over. While flexible she could only hold her arms in that position for so long. After that they become dead weight, pulling on her collar. No doubt it was uncomfortable but it's what she wanted after all.

Michal vs. Hooded Isolation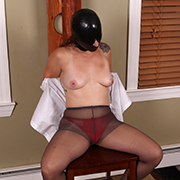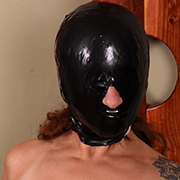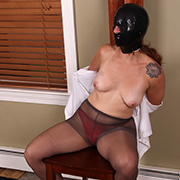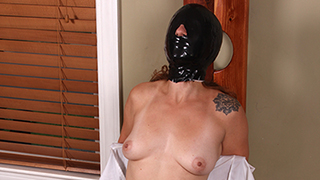 Wearing any type of hood can be unnerving to the inexperienced. The loss of sight alone can leave a person on edge. When taken to their extremes it takes nerves of steel to keep herself under control. Michal starts with a cloth gag sealed in place with a few rolls of vetwrap. Already her sight and ability to talk are nullified. Black vinyl tape is next removing all doubt that she's stuck. Even when given the chance to escape it could take hours without scissors kept well out of reach. The fantasy of escape is ripped away as her hand and feet are handcuffed to the chair. A mix of emotions flood through her as her body is completely exposed while her head is cocooned. Given her situation, it wouldn't surprise me if she'd be willing to do anything in exchange to be cut free from her hood. A prospect certainly worth exploring.

Hannah vs. A Past Predicament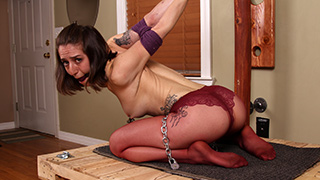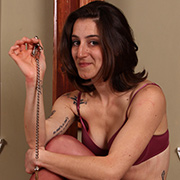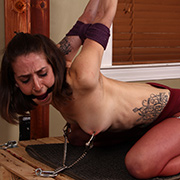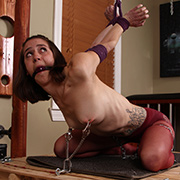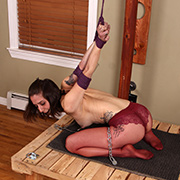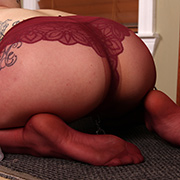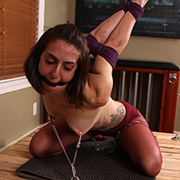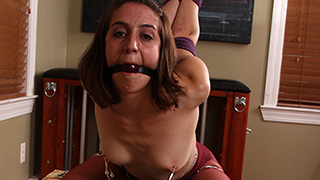 With years of updates on the site to pick from, it's common to get requests to recreate a prior scene. Usually they are scenes that looked fun, but in Hannah's case, the recreated scene was the most challenging. Originally done with Serene, the predicament was a perfect storm of evil. Aside from the obvious, the position seemed to cause muscle spasms that had forced Serene to move, usually at the expense of her nipples. This was a sensation that Hannah soon confirmed once in the position. A trifecta of discomfort between her legs, nipples, and arms, there was no way to stay still. Unlike Serene, Hannah is eventually rewarded with the magicwand. When asked if she'd prefer it tighter or to have an orgasm, her answer was simply: why not both?

Kaylee vs. Her Perilous Hose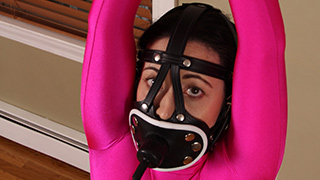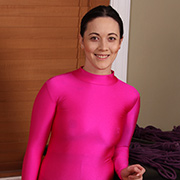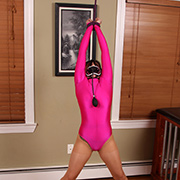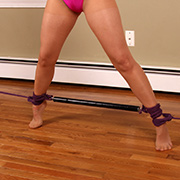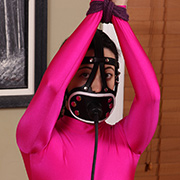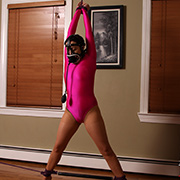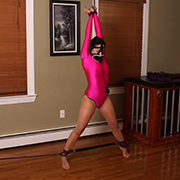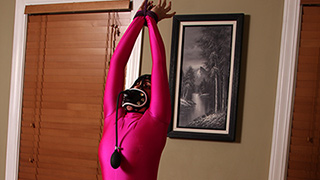 For a bondage newbie, Kaylee is as tough as nails. Starting right off with a heavy hardness pump gag her arms are tied above her head, and her legs spread apart. With pantyhose on her feet and hardwood floors under her, traction is at a minimum. Once everything is pulled tight, poor Kaylee is left on her toes struggling for purchase. A few pumps of her gag really get her struggling. Despite her very uncomfortable position, the magicwand has no problem in sending her to orgasmland in no time. They seem to keep her mind off her situation, so I see no need to stop. The gag only allows some muffled moans, so it's hard to tell if she wants more or wants free. I'll just assume that more is always better.

TripSix vs. Her Tongue Stud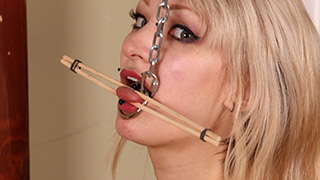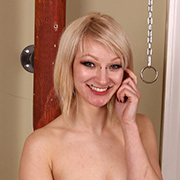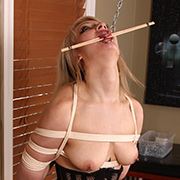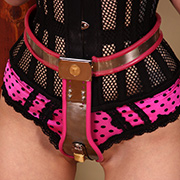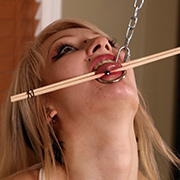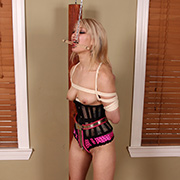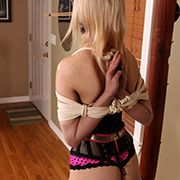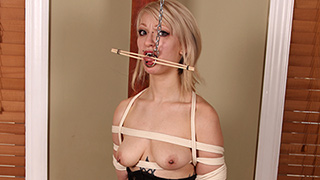 The wonderful thing about piercings is they can be used against their owners in devious ways. As TripSix can attest, her tongue and nipple piercings never got a respite. For her predicament today I couldn't decide what to throw at her, so she ended up with a bit of everything. Starting with a corset and chastity belt, her arms were welded into a reverse prayer position. That was just the warm up as I led her to a chain and ring hanging from the ceiling. Using wooden dowels and rubber bands her tongue was locked inside the hanging ring leaving her helpless. The slightest tug reminded her that too much struggling is a bad idea. This proved doubly so when a spreader bar was added.