Hannah vs. A Past Predicament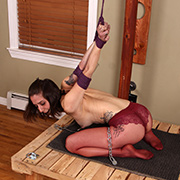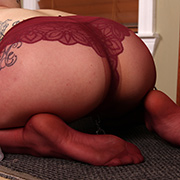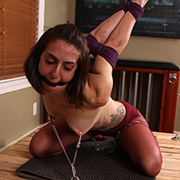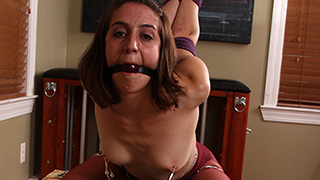 With years worth of updates to pick from it's common to get a request to recreate a prior scene. Usually they are scenes that look fun but in Hannah's case, it looked the most challenging. Originally done with Serene the predicament was a perfect storm of evil. Aside from the obvious the position seemed to cause muscle spasms that forced her to move. Usually at the expense of her nipples. A sensation that Hannah soon confirmed once in the position. A trifecta of discomfort between her legs, nipples, and arms there's no way to stay still. Unlike Serene, Hannah is eventually rewarded with the magicwand. When asked if she's prefer it tighter or have an orgasm her answer was simply, why not both?

Kaylee vs. Her Perilous Hose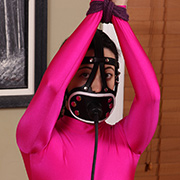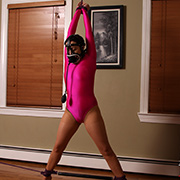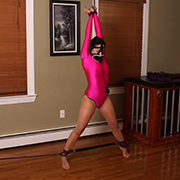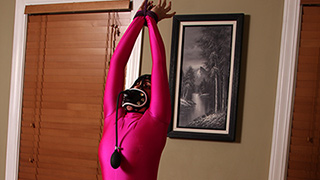 For a bondage newbie, Kaylee is as tough as nails. Starting right off with a heavy hardness pump gag her arms are tied above and her legs apart. With pantyhose on her feet and hardwood floors under her traction is at a minimum. Once everything is pulled tight poor Kaylee is left on her toes struggling for purchase. A few pumps of her gag really gets her struggling. Despite her very uncomfortable position, the magicwand has no problem sending her to orgasmland in no time. They seem to keep her mind off her situation so I see no need to stop. The gag only allows some muffled moans so it's hard to tell if she wants more or wants free. I'll just assume that move is always better.

TripSix vs. Her Tongue Stud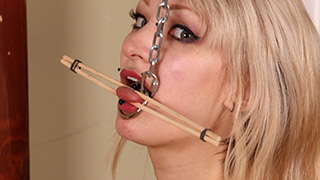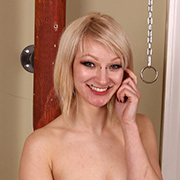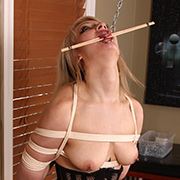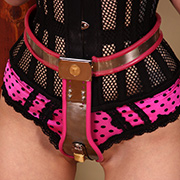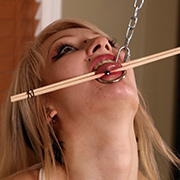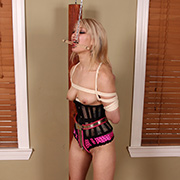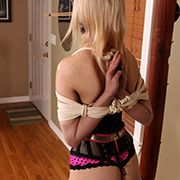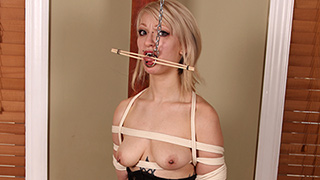 The wonderful thing about piercings is they can be used against them in devious ways. As TripSix can attest to, her tongue and nipple piercings never get a respite. For her predicament today I couldn't decide what to throw at her so she ended up with a bit of everything. Starting with a corset and chastity belt her arms are welded into a reverse prayer position. That's just the warm up as I lead her to a chain and ring hanging from the ceiling. Using wooden dowels and rubber bands her tongue is locked inside the hanging ring leaving her helpless. The slightest tug reminds her that too much struggling is a bad idea. This proves doubly so when a spreader bar is added.

Maggie vs. The Balloon Cage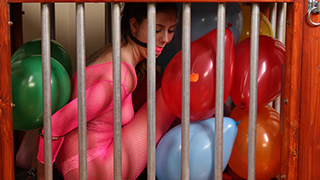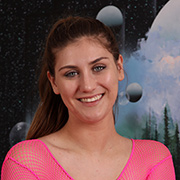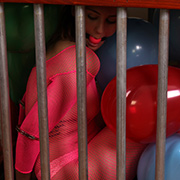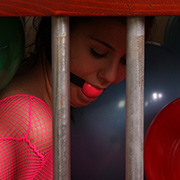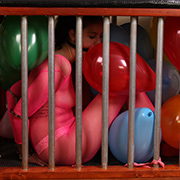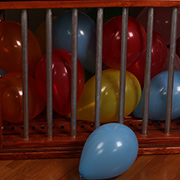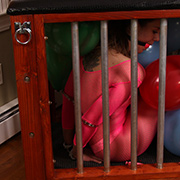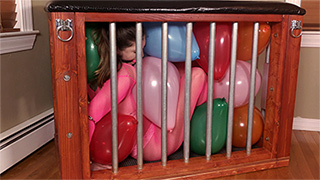 Maggie wasn't surprised when I told her she'd be spending time in the cage. What she wasn't expecting was over a dozen balloons sharing her space. Cuffed on her elbows, wrists, and legs she didn't have much mobility to start. That's the beauty of bondage, there's always a way to make it more restrictive. Pressed into the cage like a sardine in a can Maggie does her best to try and struggle without much luck. Popping them moves even more difficult but eventually she manages one. Unfortunately for her the reward is a few more balloons compressing her even more. With a fresh bag of balloons by my side, I don't think she'll be free anytime soon.

Raven vs. Maximum Power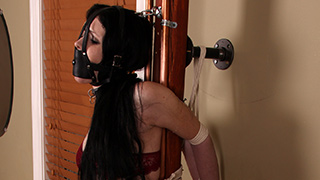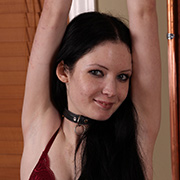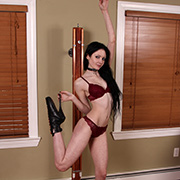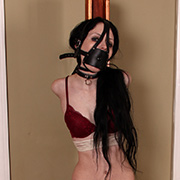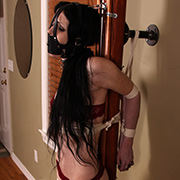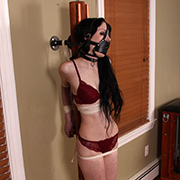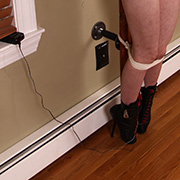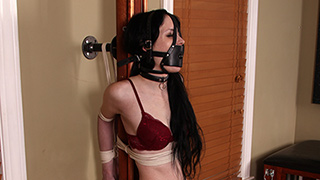 Despite her very petite 18 year old frame, Raven is as tough as nails. Starting with her ballet boots and elbows tied together behind a pole most girls would be at their limit. Instead, Raven is just getting started. With two copper bars behind her the ropes around her ensure there is no escaping them. Starting at 40% power I can barely get a reaction from her. Steadily increasing she starts to squirm. With the TENS box nearing its maximum I have to wonder, who will max out first? Raven or the TENS box,