SB Challenge: Rachel's Long Trek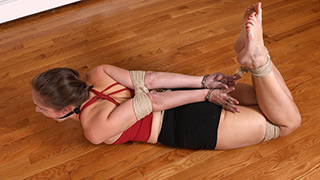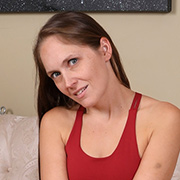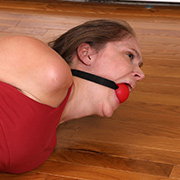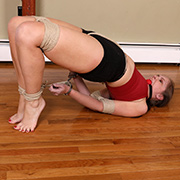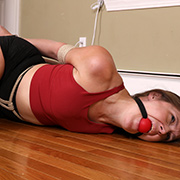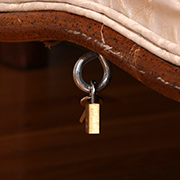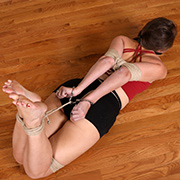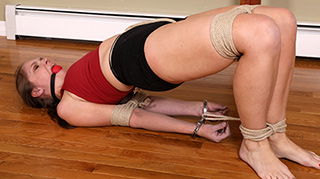 It's always a treat when Rachel takes on a self-bondage challenge. She's not in it for the victory, but a long, grueling struggle that pushes her limits. So when the challenge called for only a couple of locks to be used she tripled it. Rachel even goes the extra mile to tie her elbows together tight to make it more difficult to handle the keys. Once she has herself hogtied her long trek begins by struggling to each locked key. Since she tripled the locks it will take her nine trips to get free. Will she have the stamina? Find out in this extra-long two-part update!

Rachel vs. Her Curiosity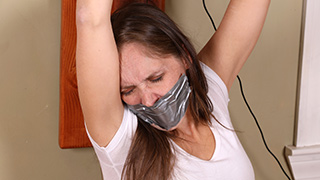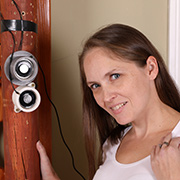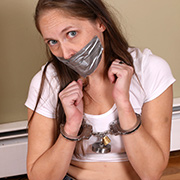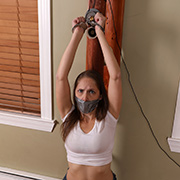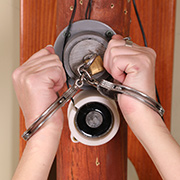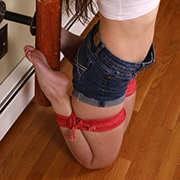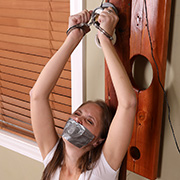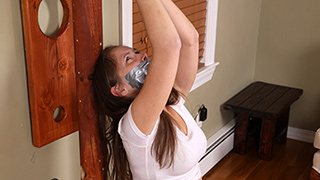 After showing Rachel some new magnet restraint prototypes she was eager to put them to the test. So eager that she was willing to tie herself up. Rachel starts with a frogtie on her legs before using duct tape to gag herself. For her first test, she'll connect her handcuffs to a generation one design. Knowing it has flaws, I know she'll likely get free. Generation two won't be so easy. Her curiosity might get the best of her, but it will be fun to watch her try.

Rachel vs. Fresh Leather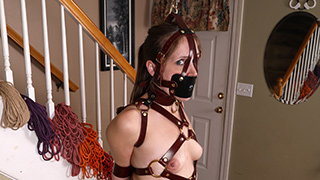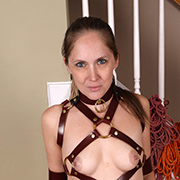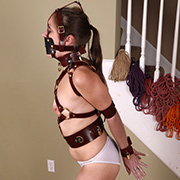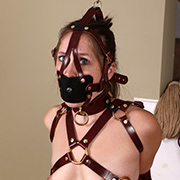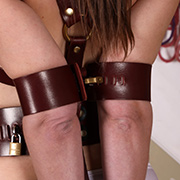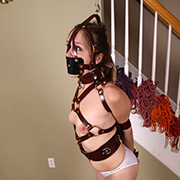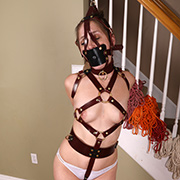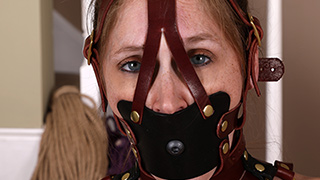 For a few weeks, I've been waiting to use a nice commissioned leather set on someone. Without knowing it, Rachel became that person when she walked through the door. Like all new things you have to test it thoroughly to ensure it works properly. In a word, inescapable. So with a muzzle gag strapped tight and her body, arms, and legs locked in leather, Rachel was ready. Connecting her gag to a chain above to keep her on her toes she was a sight to behold. A set of nipple clamps complete her outfit. Watching her squirm, I realize it's going to be hard to let her free, but we'll worry about that later. Much later.

Rachel vs. Extra Security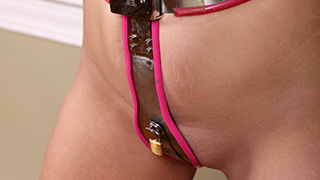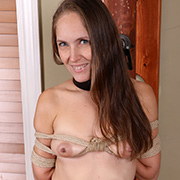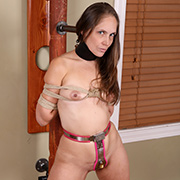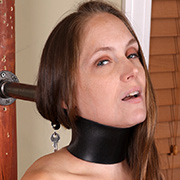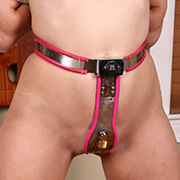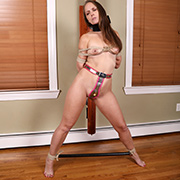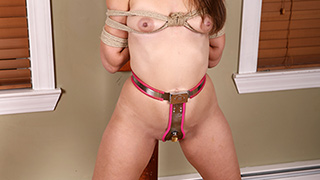 Rachel is an old pro when it comes to Locktober so this year she wanted to go big. Instead of one month she wanted to go a lot longer. To make sure there is no cheating, she gave the keys to me. Part of the agreement is to do inspections once a month in a manner of my choosing. So held up by a thick collar, her arms in a reverse prayer, and legs spread wide I felt she was secure enough to open the belt. That was until I noticed tool marks around the keyhole. Clearly she's trying to get the belt open. Knowing how important it was for her not to cheat there is only one option. Mixing a strong epoxy I spread it inside and around the lock before securing it again. Rachel tries to resist, but it's no use. Once the epoxy dries her belt will become permanent.

Rachel vs. Her Overconfidence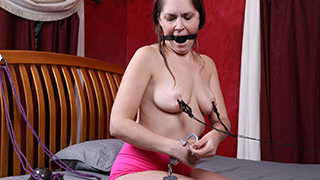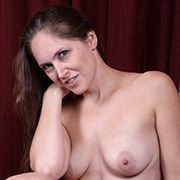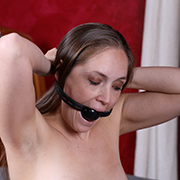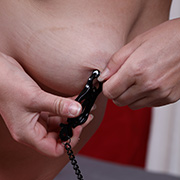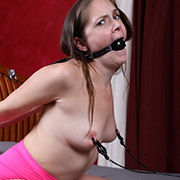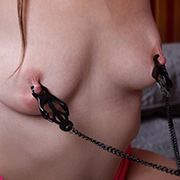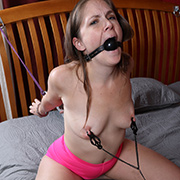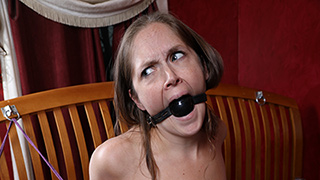 Looking to make some extra cash Rachel accepts a self-bondage challenge from a friend. On the surface, it seems easy enough. Nipple clamps are tied to the foot of the bed while her hands are handcuffed behind her. The catch is she has to tie a weight to her cuffs and push it off the bed. If she can pull the weight back up and release her nipple clamps she wins. Unfortunately for Rachel, her adventure was doomed from the start with the weight catching on the bed frame. Her misfortune continues until she must take drastic measures to free herself.