Joy vs. Her Costly Escape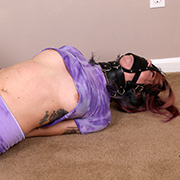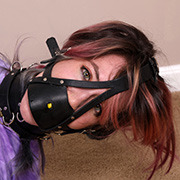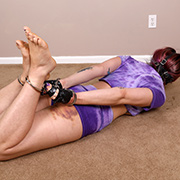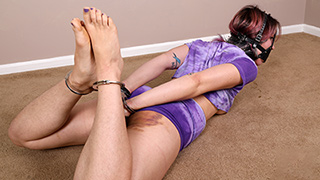 It's not hard to convince Joy to be tied up, especially when there's a prize. She's offered $100 for each restraint that is applied to her. In order to collect, she must remove them all. Brazen as she is, Joy opts for five including cuffs, a collar, gag, and tape. Assuming it would be an easy escape with the key, she didn't factor on the tape sealing her hands and making them useless. Now hogtied, gagged, and completely helpless there's only one way out and it's going to cost her. Possibly another shade to her already bruised ass.

Calisa & Bella vs. Their Renegotiation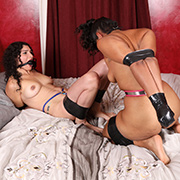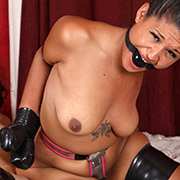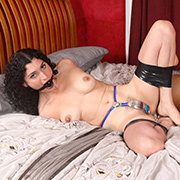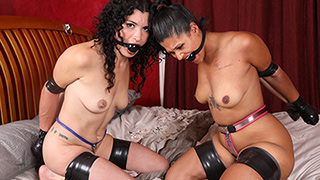 Calisa and Bella had been experimenting with chastity, but with easy access to their keys, they didn't have the willpower to last a few days. They eventually asked if I would hold onto them. I agreed with two conditions. It would have to be at least a month, and if they asked for the keys I could extend their time. After pestering me for release they were up to 3 months. Looking to renegotiate their sentence again I gave them the choice of trying to escape a bondage predicament or staying in their belt. If they failed to escape, their remaining time would be doubled. Desperate for release they were willing to try anything.

Sugar vs. The Forced Experiement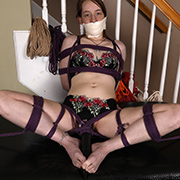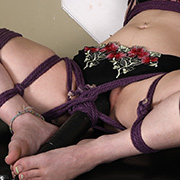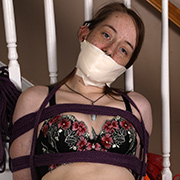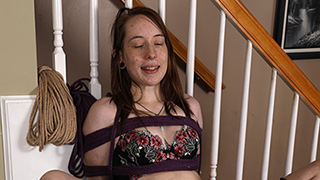 Despite this being a science experiment, Sugar was determined not to orgasm. To her credit, she handles the first half of the experiment like a champ. As the minutes tick by, it's clear her task is starting to get difficult. By the time it goes too high she is really struggling. Unlike those in the past who used anything to their advantage, Sugar doubled down and used her feet to press the wand even harder. It seems inevitable that she'll give in, but Sugar is tough of mind and body. With only a few minutes remaining, will Sugar have the fortitude to be among the few?

Stasha vs. Her Sensitive Skin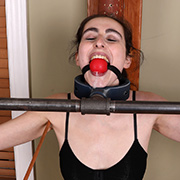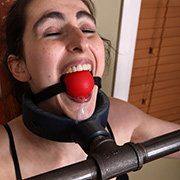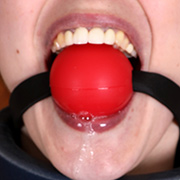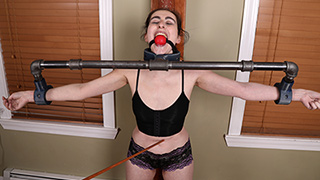 Stasha was curious what the pile of plastic parts where on the table. Since a demonstration is always best, she's soon on the receiving end of what they can do. While rigging her up, I made a discovery of my own. Stasha is ticklish. Not a normal level of ticklish, but scream at the top her lungs level. In her vulnerable position, it's hard not to take advantage of her. As she manically laughs behind her ballgag, no spot is safe. It seems everywhere she's touched elicits a reaction. All the while, her restraints hold with ease ensuring she won't escape her predicament any time soon.

Gomita vs. Her Ballet Predicament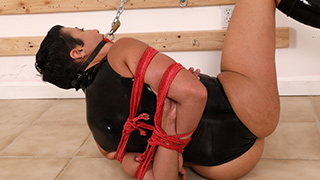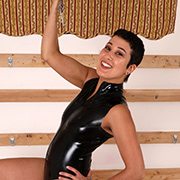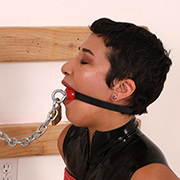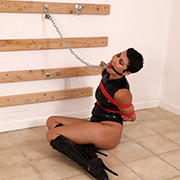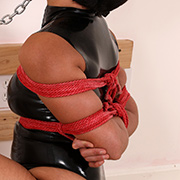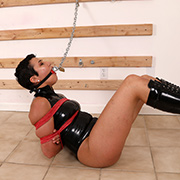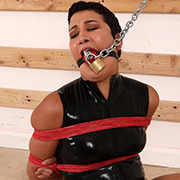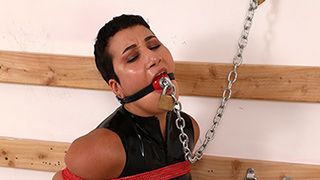 Like a kid in a candy store, Gomita couldn't decide what she wanted to try out first. At least until she spotted the ballet boots. Always happy to oblige, there are of course, strings. Looking amazing in her black latex leotard and ballet boots, I tie her arms in a simple boxtie. She needs to talk on her own two feet without help after all. Gagged with an eyebolt ballgag, Gomita is chained by her gag to the wall. The keys to her escape sitting high above her. Her escape will only come when she reaches the keys and stands in her ballet boots. Given her early attempts, she might be there for a long while.