Sarah vs. The Iron Puppet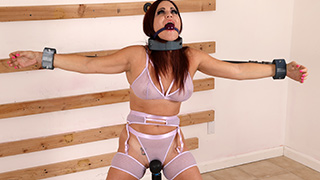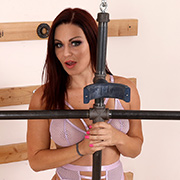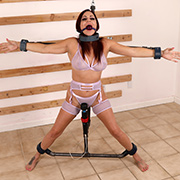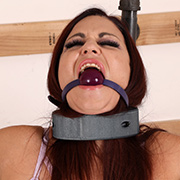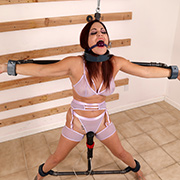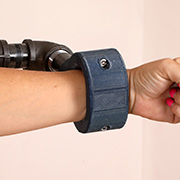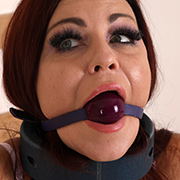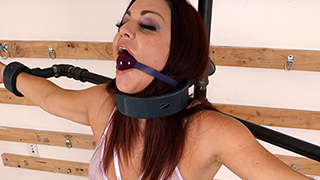 There's a sense of helplessness that a spreadeagle position leaves a sub with. With limbs held wide apart, the body is completely exposed. Add a collar and suspend the entire rig from the ceiling and you and imagine how Sarah is feeling. Her ordeal is just getting started with a magic wand mounted just in the right spot. To her credit, she tries her best to break free but the iron framework holds her easily. Within minutes she's already heading for her 3rd orgasm with no signs of stopping.

Bella vs. Sarah's Bright Idea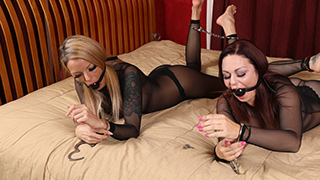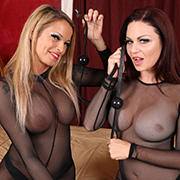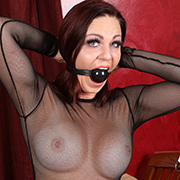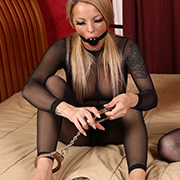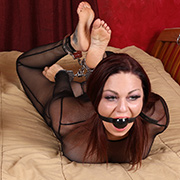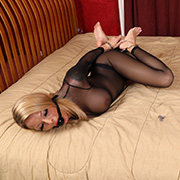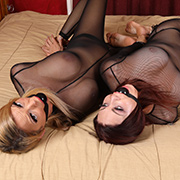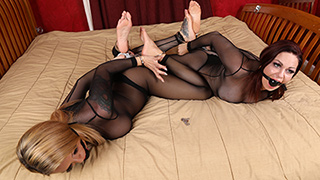 Sarah was scrolling through one of her favorite bondage forums and came across a challenge. Knowing her best friend Bella would be up for it she set everything up for a hogtie escape. The rules are simple, they both hogtie themselves with shackles and try to escape. The catch is there is only one key. The loser may have to wait a while for their release. On the count of three Sarah and Bella go for the key. In Sarah's haste to ensure Bella is her slave for the afternoon the key falls off the bed. As the cuffs start to dig into their wrists the idea of waiting hours for rescue doesn't seem possible. Someone is going to have to go after the key.

Sarah vs. Her Premature Plans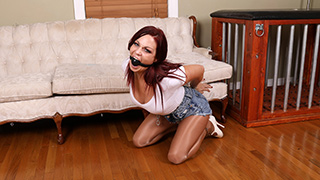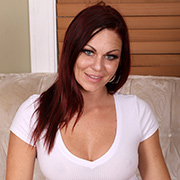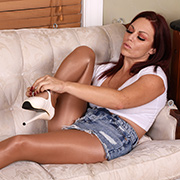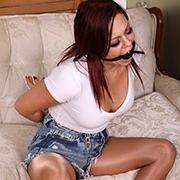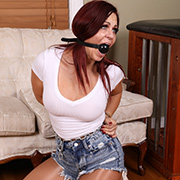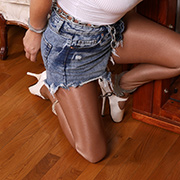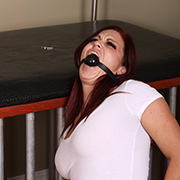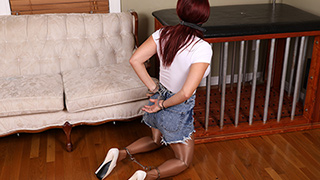 Her partner had laid out some toys to play with when they came home. Sarah was given instructions to wait but couldn't help herself. No stranger to self bondage she figured she could play for a bit and nobody would know. Once she had gagged and cuffed herself Sarah proceeded to enjoy herself with a bit of struggling. Her mistake was putting on the ballet boots. One that she came to realize once she tried to get the key. Unable to stand in them and her hands locked to her waist, she could only stare at the key. Desperate, she tries everything but knows she'll be stuck until help arrives hours later.

Sarah vs. The Forced Experiment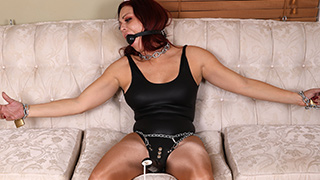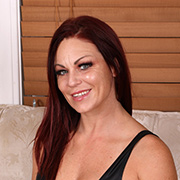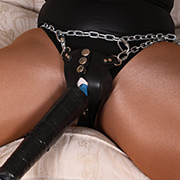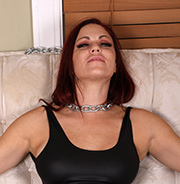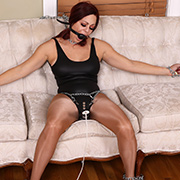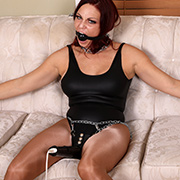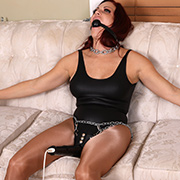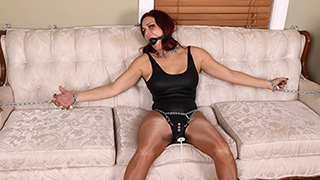 Sarah was all smiles when she noticed the wand sitting on the couch. Expecting to pleasantly struggle while the wand drives her from one orgasm to another. Her smile fades as I tell her how the experiment works. Denying herself doesn't sound nearly as fun. Committed to the science, she soldiers on and does her best. She's eventually gagged and blindfolded which seems to make it harder for her. Maybe new experiments to test how they enhance orgasms might be in order.

Sarah vs. Her Earned Release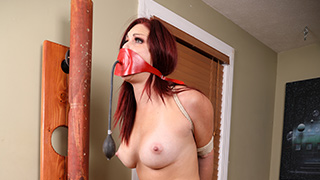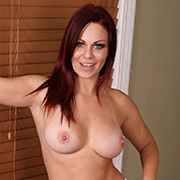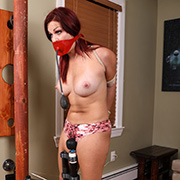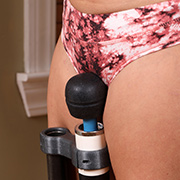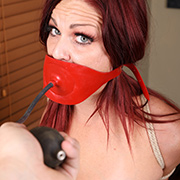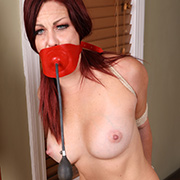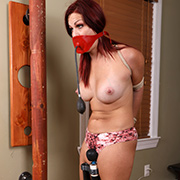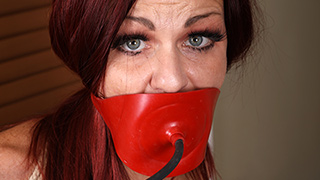 Have a hard day of getting tied up it's time for Sarah to earn her rewards of... getting tied up. At least this time she'll have the company of a magic wand at her disposal. Of course, we never make things easy here at the studio. In order to reach said wand she has to keep herself on her toes. A feat easier when her elbows are not tied behind her back.