Bella vs. The Pussy Puller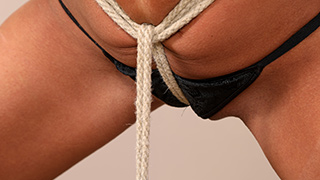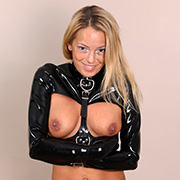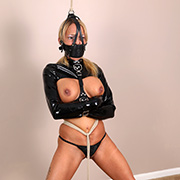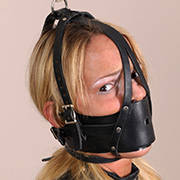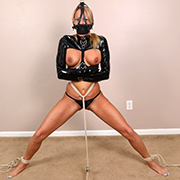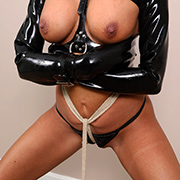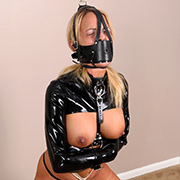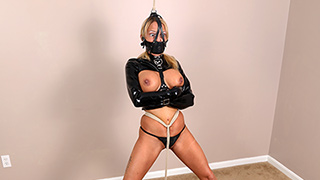 Normally watching Bella struggle in a bordello straitjacket and tape gag is plenty entertaining, but why stop there? By just adding a few floor anchors and some rope her situation is much worse. Her main worry being the crotch rope connected to an actuator. With a flip of a switch the rope is pulled down forcing her to swat. Not too far though as her head harness rope to the ceiling pulls tight. Stuck in limbo her eyes look hopefully towards the control box, hoping for a reprieve.

Bella vs. Her Honored Terms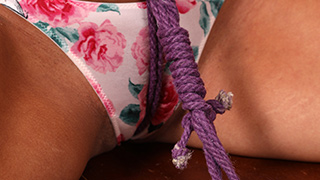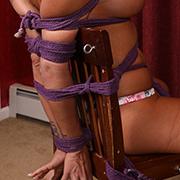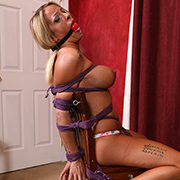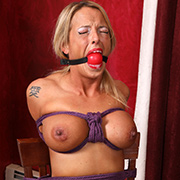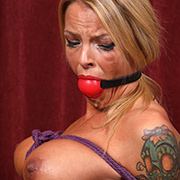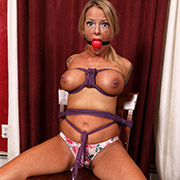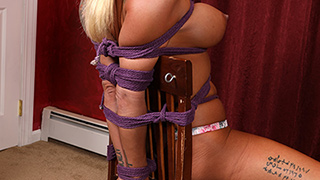 After a few drinks, Bella started to question my ability to tie someone up. I allowed her slanderous comments to continue along with a few more drinks. When asked if she's be willing to make it into a bet, as I'd hoped, she was more than happy to. A few hours later she's tied tightly to a chair with every knot well out of reach. Unfortunately for Bella we never agreed on how much time she would get to escape. Maybe when the gag comes out in an hour we can discuss those details.

Bella vs. Gag Overload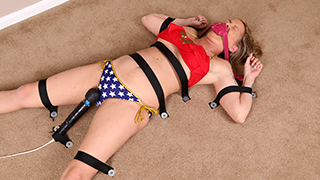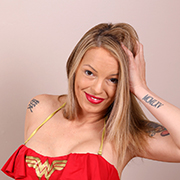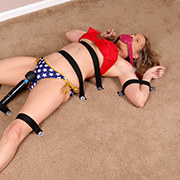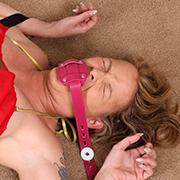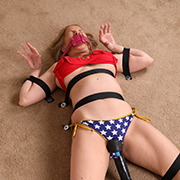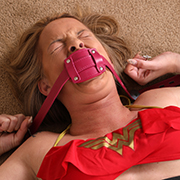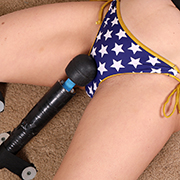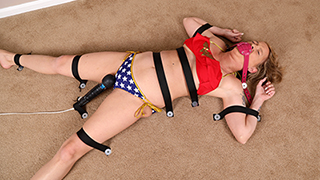 Using a magicwand on Bella can get rather loud. Instead of having neighbors complain, a 6 inch dildo gag will do the trick instead. WIth even her gag bolted in place she was ready to go. With a flick of the switch the wand vibrates on high. Strapped down she can barely move or make much noise. Perfect for a few hours of fun.

Bella vs. Her Sensory Overload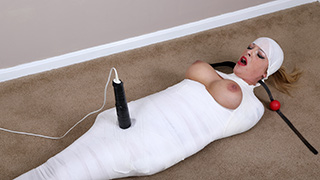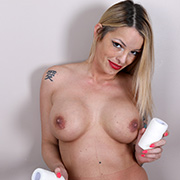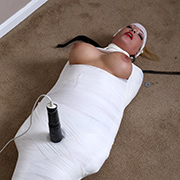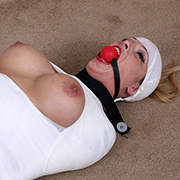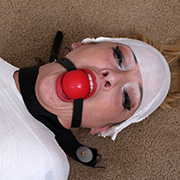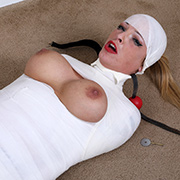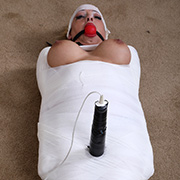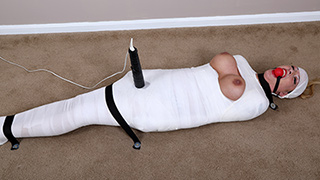 Bellow isn't one to balk at a tough predicament. As expected, while her body was covered in vetwrap her resolve didn't waver. Still able to wiggle in her encasement she knew she couldn't get free but didn't mind. When straps were added to bolt her to the floor including one around her neck her confidence starts to crack. Her eyes really went wide when a wand was put between her legs. The tighter the bondage the bigger the orgasm and she knew these would be mind-blowing.

Bella vs. Her Leather Totem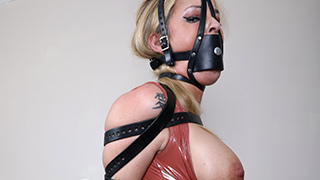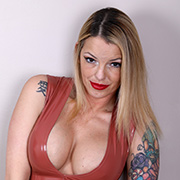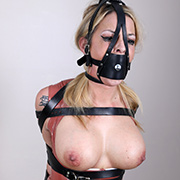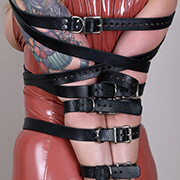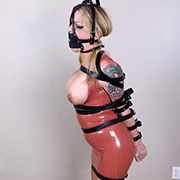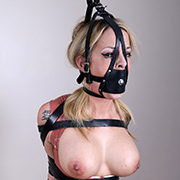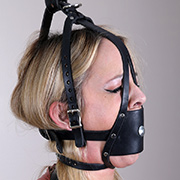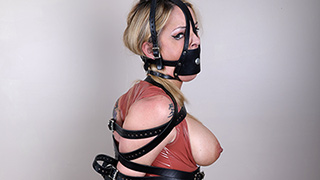 It's hard to argue a better match, leather, and latex. Both are tight but in drastically different ways. Bound tightly and held in place by her harness gag Bella didn't appreciate these details but we will. Elbows cinched delightfully in leather while her breasts try to break free of their latex prison. A sight for sore eyes.