Bella Luxx vs. Her Perilous Escape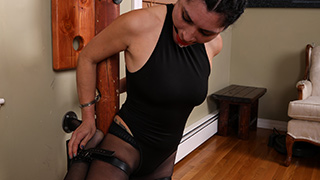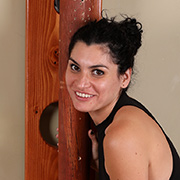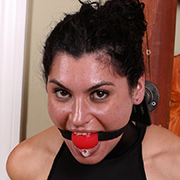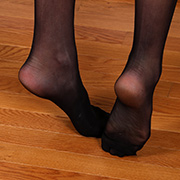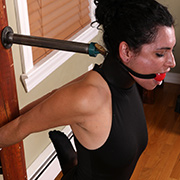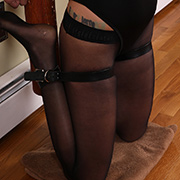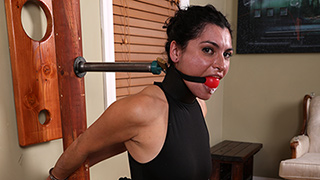 There are those who struggle in their bondage and those who give it their all to escape. If you give her a sliver of a chance, she'll get out every time. To make it extra difficult I attached her collar to a pole, keeping her neck high. Next, her legs are frogtied to keep her uncomfortably on her knees. Threading handcuffs through a hole in the post, Bella is cuffed. Her key for release is on the floor in front of her. Most would accept their fate; what will Bella do?

Bella Luxx vs. Hanging Regrets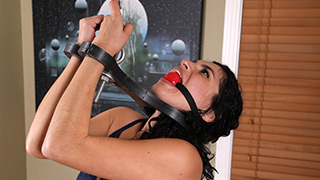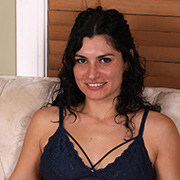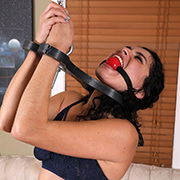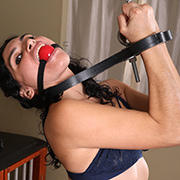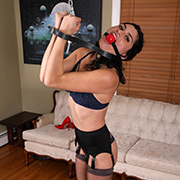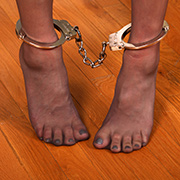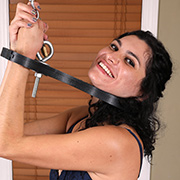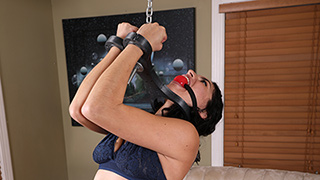 I'm not one who enjoys better on sports much but when the stakes give me a chance to put Bella into bondage, who can resist? Having lost Bella stops by to pay up in some very sexy lingerie no less. Not wanting to obscure any of her sexy body, I lock her in a fiddle and chain it to the ceiling. Bella instantly gives it her all and puts her bondage to the test. Just when she thinks there won't be anything more, her heels are pulled off leaving her holding herself up by her toes.