Hana vs. The Cooldown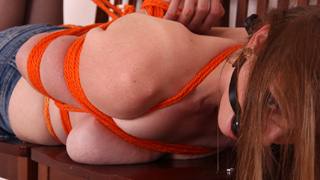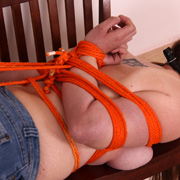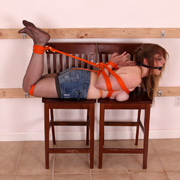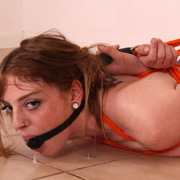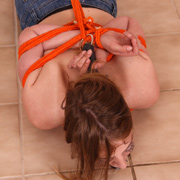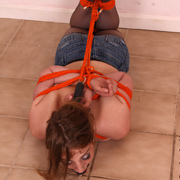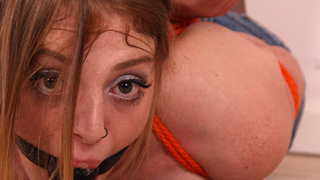 Hana starts with her arms pulled back, almost into a reverse prayer.From there her legs and ankles are tied and pulled into a hogtie. Drool spills out of her gagged mouth as she is precariously perched on two high chairs. When she complained earlier about being hot I suspect she was expecting a cool drink. Instead I hoist her to the floor onto the cold basement tiles causing her to catch her breath. I leave her to struggle a bit but not before tying her hair back to her ankles. With Hana nice and secure it's my turn to cool down with a cold beer and enjoy the show.

Hana vs. The Gag Anchor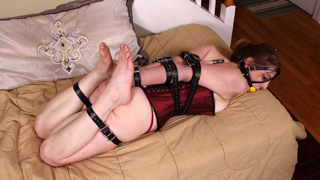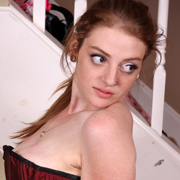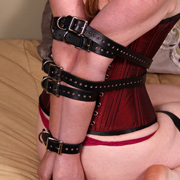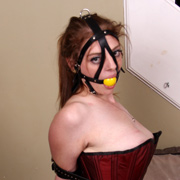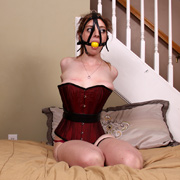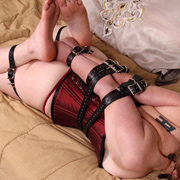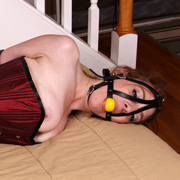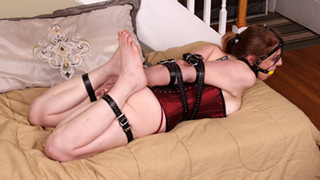 With a flexible girl like Hana and a few leather belts one can make a nice little package. A tight and secure one that is. Even her gag is just as secure as her elbows touching behind her back. Not letting a few strips of leather keep her immobile Hana struggles to get free with no luck. The tight corset keeping her breaths shallow didn't help much. Using the d-ring on her gag I anchor her to the wall leaving her well exposed for anything. With a Magic Wand in hand I have her squirming and moaning in seconds; unable to squirm free.

Hana vs. The Elbow Squeeze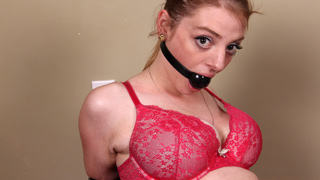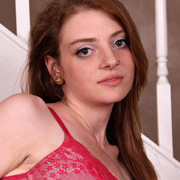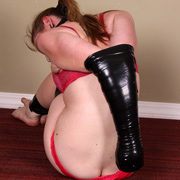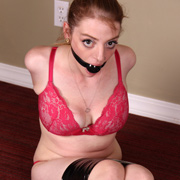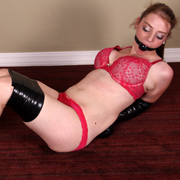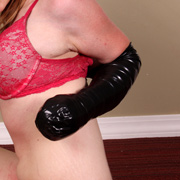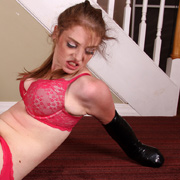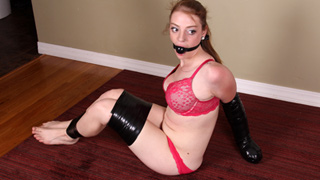 It has been a while since I had the pleasure of tying up Hana, but I distinctly remembered how bendy she was. What better way to start the fun than a super tight electrical tape armbinder. With two layers of 2" tape going up and down her arms escape wasn't even remotely possible. Hana struggles nonetheless, ever determined to prove me wrong. After several minutes I tape a magicwand in place giving her a good tease; at least until it's turned on high!

Hana vs. The Strappado Test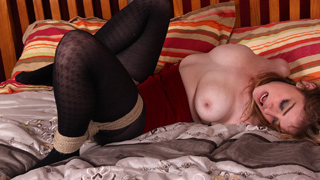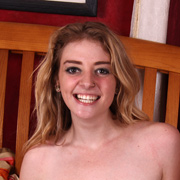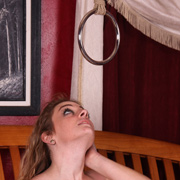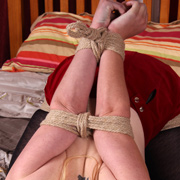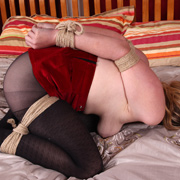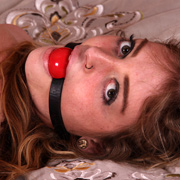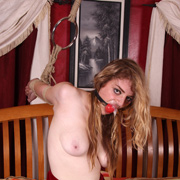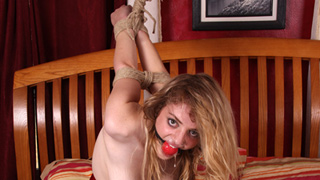 Up until this point I had taken it a bit easy on Hana. She is a flexible girl without a doubt, so much so that she can wiggle out of all but the strictest binds. When she teased that she could escape anything I put her in, how could I turn down an opportunity... err... challenge like that? With her legs frogtied I made short work of her arms, cinching her elbows together. If Hana is worried she isn't showing it yet as she struggles against the ropes. As her confidence wanes, I cinch her arms into a nice strappado and add a ball gag leaving her dangling like a worm on a hook.

Hana vs. The Light Touch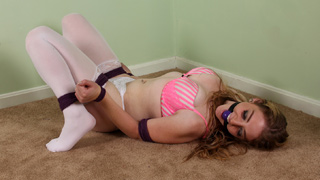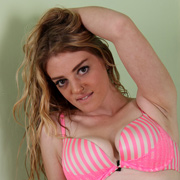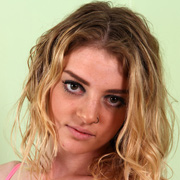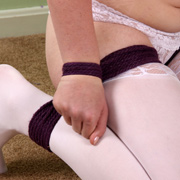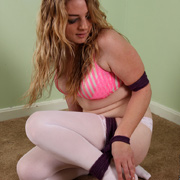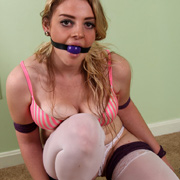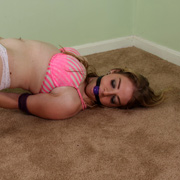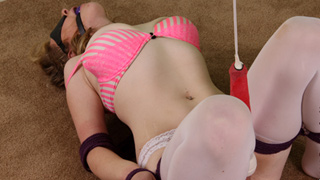 Having never been tied up before I started her off simple with a wrist to frogtie tie with a slight elbow cinch. Hana fights the ropes for a while and it's obvious that she's enjoying herself. Taking things up a notch, I bring out a Magic Wand and suspend it right above her forcing her to raise her hips in the air if she wants to feel anything. In Hana's awkward position however, the vibe only lightly brushes against her sensitive pussy seemingly building more frustration than orgasm. Somehow I doubt she is going to take no, that is, no orgasm for an answer!