SB Challenge: Hannah's Torment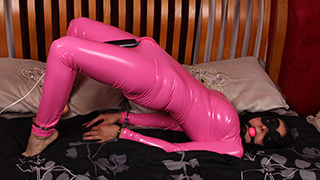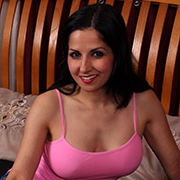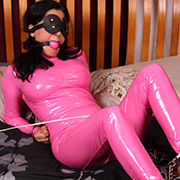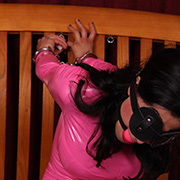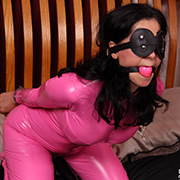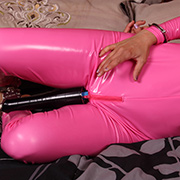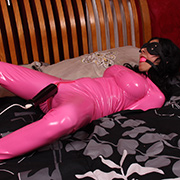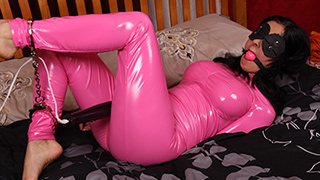 Hannah's challenge seemed simple enough. Some handcuffs, a gag, a blindfold, and a magicwand on a timer. To get free she only needed to figure out 3 little digits on the combination lock holding her key. With her handcuffs tightly locked in place, Hannah started working on the lock, feeling her release key dance on her fingertips. Just when she gets a good rhythm going the magicwand kicks on high, drawing her attention to the pleasure between her legs. Seconds pass and the random timer turns it back off leaving her frustrated and having to start over. This pattern repeats itself endlessly as the timer torments her pussy without an ounce of sympathy.

Hannah vs. The Shiny Shipment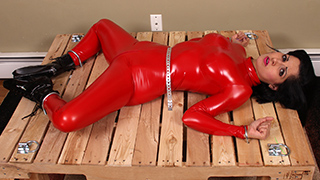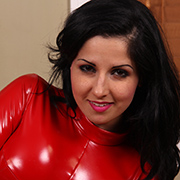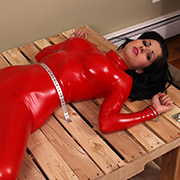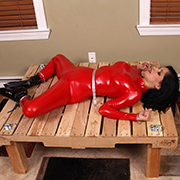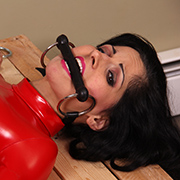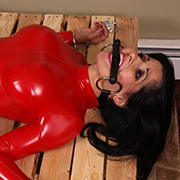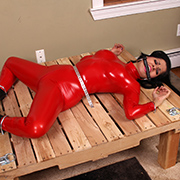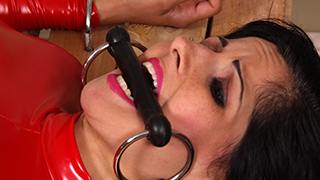 If she were tied up, she might at least have a chance to wiggle the ropes free. Instead, she is bolted down to a wood table which makes her feel like a doll waiting to be unwrapped and played played with. The metal holding her was just too unforgiving no matter how hard Hannah tried. If that were not bad enough, the provocative position she was bound in was the icing on the cake. Between her legs,only a simple zipper was keeping someone from having their fun.

Hannah vs. The Pink Weld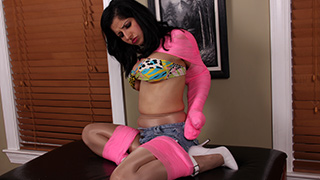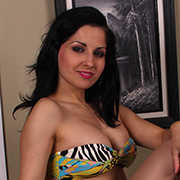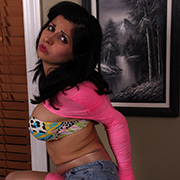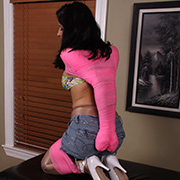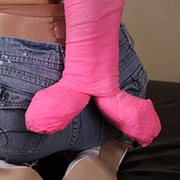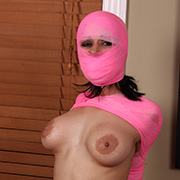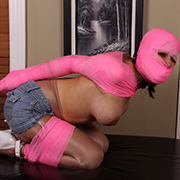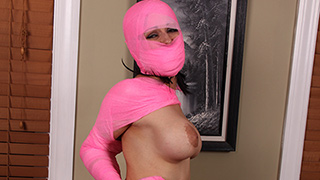 From her fists to her shoulders, Hannah knew she wouldn't be be squirming out of this one. The pink vetwrap layered over her arms was doing its job, pressing her elbows firmly together. The multiple layers can't separate even a millimeter, and constantly remind her of her helplessness. As she protests to be let out, her mouth is soon stuffed with cloth and her head wrapped in more layers of vetwrap. Desperate to get free, she does her best to struggle, all the while having to be careful she doesn't fall from her cage. One she'll be returned to soon.

Hannah vs. Her Final Attempt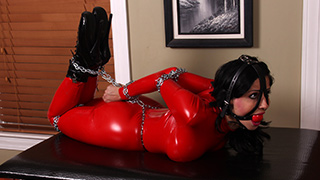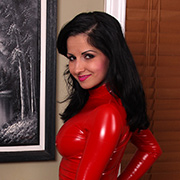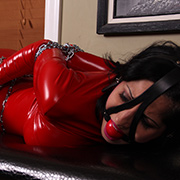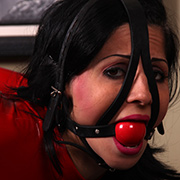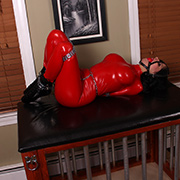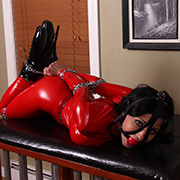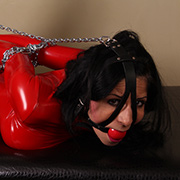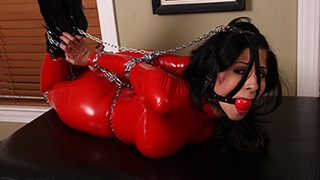 Hannah had more reason than usual to try to get herself free. The chains encircling her limbs had a different agenda however. Struggling hard, her fate lay below her. If Hannah can't manage to get free she'll be doing so inside of four walls of steel bars. Being crammed in a cage while hogtied with chain was something she wanted to avoid at all costs. Try as she might, the chains won't budge. Looking past the straps of her harness gag she stares helplessly at the wall clock knowing her time is almost up.

Hannah vs. A Touch of Black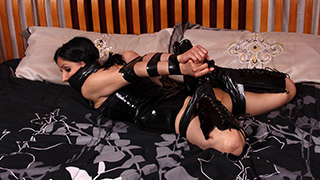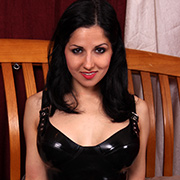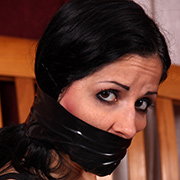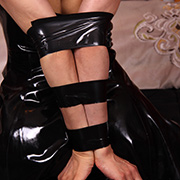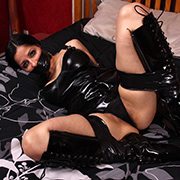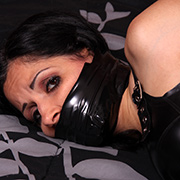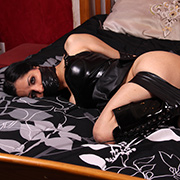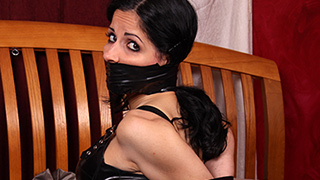 Covered nearly head to toe in black Hannah couldn't help but enjoy her outfit. The vinyl tape accents circling her elbows, wrists, and legs were another matter. With panties sealed in her mouth under several layers of tape her displeasure of the situation was easily ignored. Undeterred, Hannah tries her best to find a weak point, anything that will gain her freedom. Every flex of her muscles only seemed to will the tape to constrict more. With her elbows already touching, she shuttered to think how much tighter it could get.