Hannah vs. An Easy Sell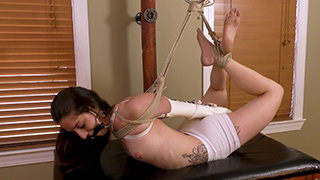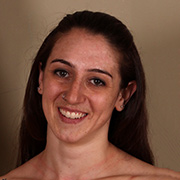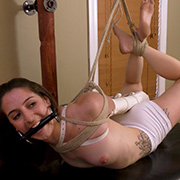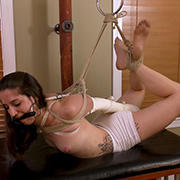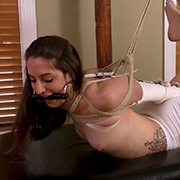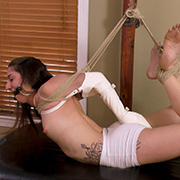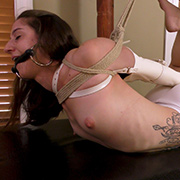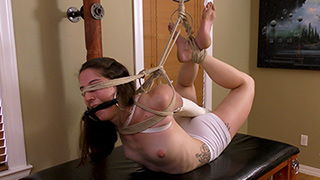 After spending the afternoon tormenting Hannah with strenuous predicaments I gave her the option for the next one. Instead of going easy on herself she couldn't help but ask for her favorite position of all, a back-bending hogtie. Not having to be asked twice I slipped her into a tight armbinder and went to work. Using the suspension ring above her and a few ropes Hannah had exactly what she wanted. Almost everything anyway as I suspect she could have done without the bit gag. As the rigger, I always reserve that right along with the option to make anything tighter. Speaking of which, that arch looks like it has a bit of slack...

SB Challenge: Hannah's Pantyhose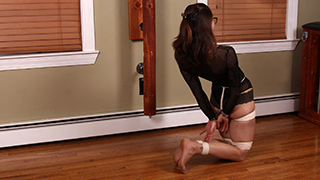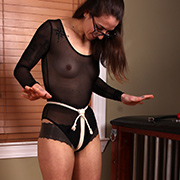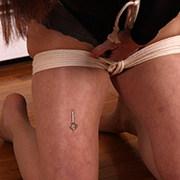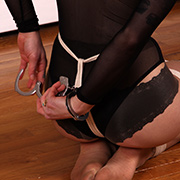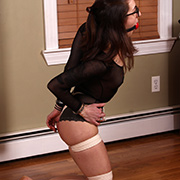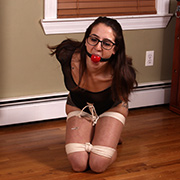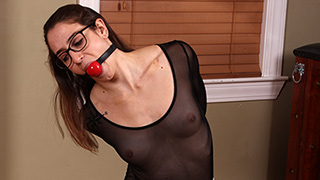 Another day and another challenge, and Hannah is ready. Starting with the key, she slides it down the front of her pantyhose. She ties a tight crotchrope first, followed by rope around her thighs, knees, and ankles. After strapping a ballgag into her mouth, she starts the challenge by locking her hands behind her. Unknowingly, she finds she's much better at self-bondage than she would have guessed, as all the knots are well out of reach. After 10 minutes the worry begins to show, and she doesn't like the prospect of being stuck for a few hours until she was rescued. Right when Hannah's about to give up, a new idea hits her and she gives it a go. Will it lead to her escape? Only time will tell.

Hannah vs. A Close Call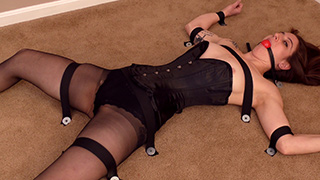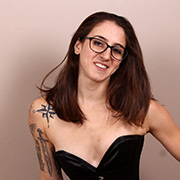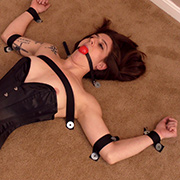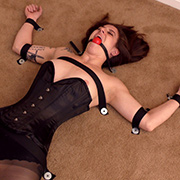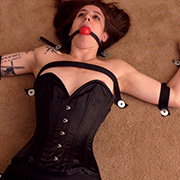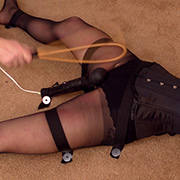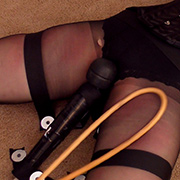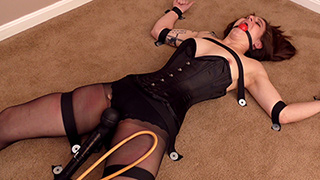 Hannah finds herself quite happily bolted to the floor knowing the best is yet to come. Even her ballgag is secured to the floor keeping it extra tight; a feature the neighbors will appreciate soon. A low wand starts her fun with a light caning to warm her up. Speed and intensity of the two are steadily increased until she's begging to cum through her gag. Hannah's a true submissive and without a simple YES she can only writhe in frustration. Again and again, she's teased into a frenzy, the straps holding her helpless. Finally, the magic word is spoken... and the sound of a switch turning off.

Be sure to check out the post scene interview at the end in this weekends extra large 22 minute update!

Hannah vs. The Unicorn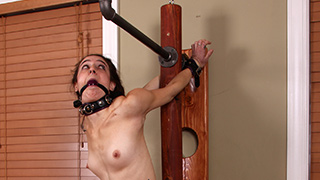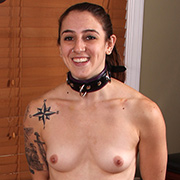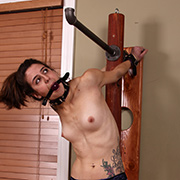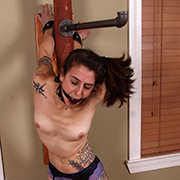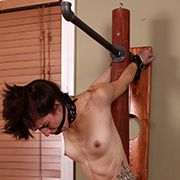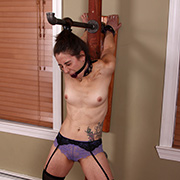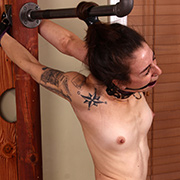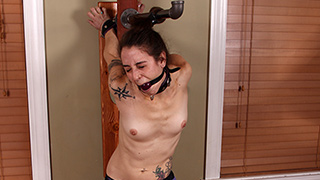 Despite having known Hannah for awhile she never ceases to amaze me. While rigging her into a strappado she could see the magicwand nearby. Before the gag when in she mentioned that the cane might be more effective than the wand. That's a bold claim and certainly one that I'll need to see for myself. With her arms high above her, legs secured apart, and hair tied to the pipe above her she's in the perfect to find out. Even after the first few swats, it's obvious by her reaction that she might be right. Can such a unicorn exist that can orgasm from a cane? Only one way to find out.

Hannah vs. A Past Predicament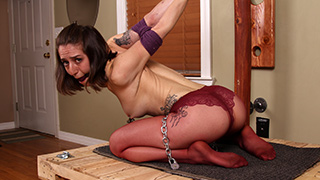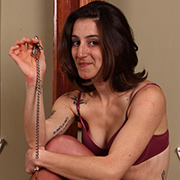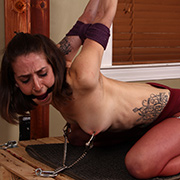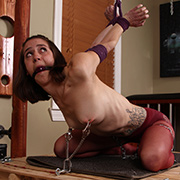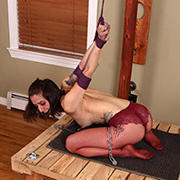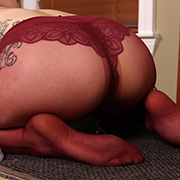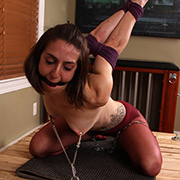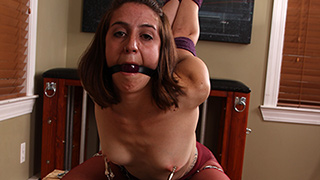 With years of updates on the site to pick from, it's common to get requests to recreate a prior scene. Usually they are scenes that looked fun, but in Hannah's case, the recreated scene was the most challenging. Originally done with Serene, the predicament was a perfect storm of evil. Aside from the obvious, the position seemed to cause muscle spasms that had forced Serene to move, usually at the expense of her nipples. This was a sensation that Hannah soon confirmed once in the position. A trifecta of discomfort between her legs, nipples, and arms, there was no way to stay still. Unlike Serene, Hannah is eventually rewarded with the magicwand. When asked if she'd prefer it tighter or to have an orgasm, her answer was simply: why not both?