Hazel vs. A Tight Spot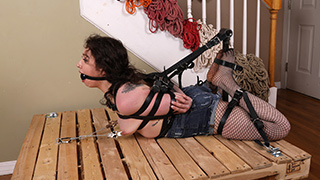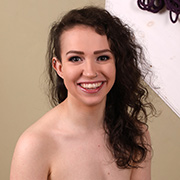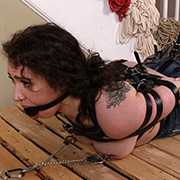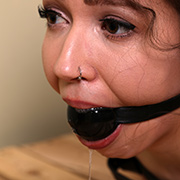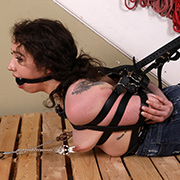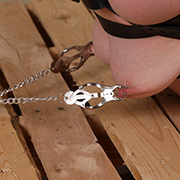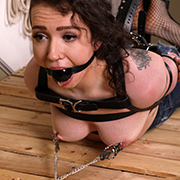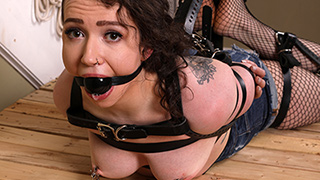 You would have hard-pressed to find a challenge for Hazel that she wasn't up for, let alone eager to try. Today was no exception as I had quite a predicament for her. Using some belts I rigged her arms into a tight boxtie and chest harness. A few more to keep her legs secure to the table and a ballgag and she was ready for the main event. A fresh pair of clover clamps took firm hold of her defenseless nipples; the chain connected to an eyebolt in front of her. Drool already flowing around her gag I had one last trick up my sleeve. One final strap connects her chest harness to a pole behind her and is pulled tight. As it pulls her torso back the nipple clamps are made taught. Any struggle is painfully discouraged in her new predicament.

Hazel vs. The Dollar Challenge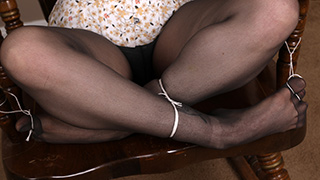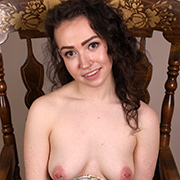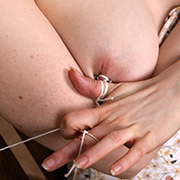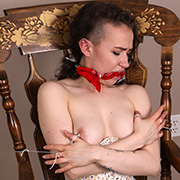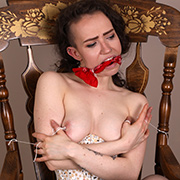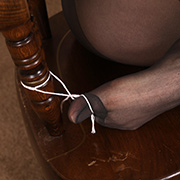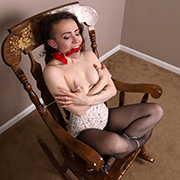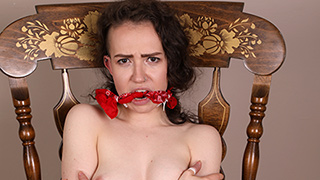 Using piles of rope, handcuffs, or other restraints pretty much guarantees they won't be getting free. Most of the time that's exactly what you want. Unfortunately, when the outcome is known the game isn't very fun. A challenge I've wanted to try for a while is can someone be secured for a dollar or less. Hazel being more than happy to accept the challenge. Using string her thumbs are secured to her nipple piercings. Her fingers, toes, and ankles were secured with string as well. A cleave gag in her mouth and the challenge begins. Right off she realizes that while the string is not strong, it is tied to very sensitive bits. If Hazel struggles too hard it will certainly come with consequences. Does she have a chance? Only time will tell.

Hazel vs. The Little Things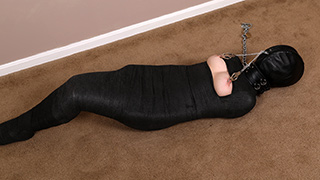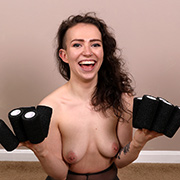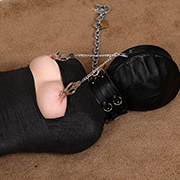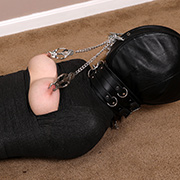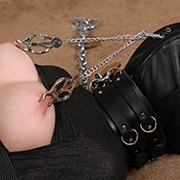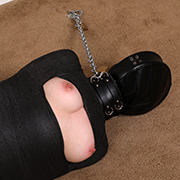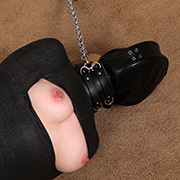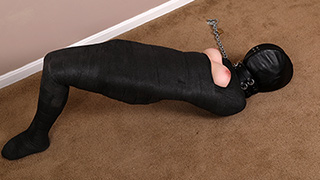 Mummification is an art of its own. Making it effective is the easy part. Doing that while making it look seamless and tight is the challenge. Even that isn't enough to make it pop and it's the little things that make the difference. Like chaining her collar to a floor anchor to drive home how helpless she is. Another would be connecting her nipple clamps to her hood so they pull anytime she struggles. Put together Hazel is left in an amazing mummification that truthfully I'm not sure I can bring myself to let her out.

Hazel vs. Her Own Feedback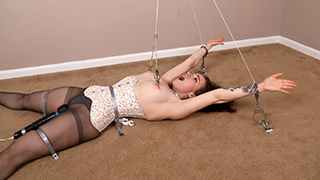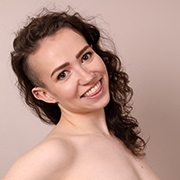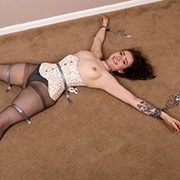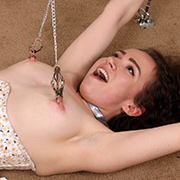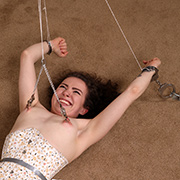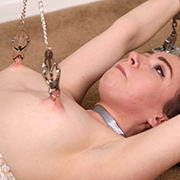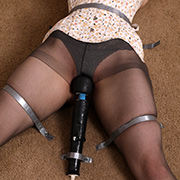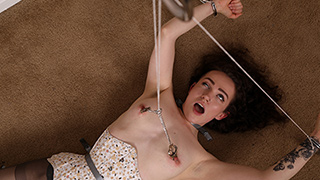 While chatting with Hazel I discovered she had an affinity for several things. As my mind envisioned how I could use one of them the answer became obvious. Why not use all of them? After bolting her to the floor with straps first on her list was nipple clamps. No problem. Next was predicament bondage. I had planned for this one by using handcuffs on her wrists instead of bolting them to the floor. This allowed her to raise them in the air a few inches. Just enough that with the string tied to them pulling on her nipple clamps putting them down wouldn't be pleasant. Finally, every girl's favorite, forced orgasm. Buzzing on high Hazel fell into a rhythm of building towards an orgasm only to have it yanked away when she relaxed her arms. Each cycle keeping her on edge, flipping from pure ecstasy to frustrating pain. By the smile on her face, it's clear she loved every second of it.