Leila vs. Her Wrapped Bliss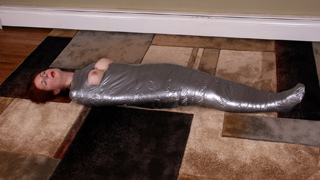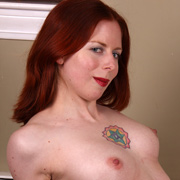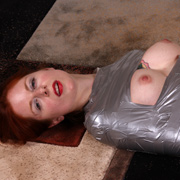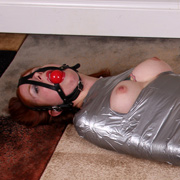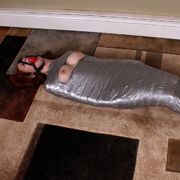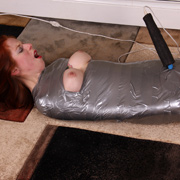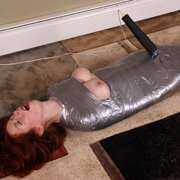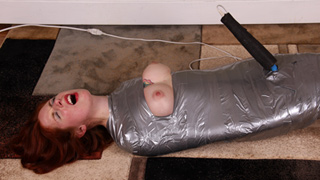 Sealed in several layers of heavy pallet wrap the extra layer of duct tape might have been overkill. Then again, if you're going to do something, do it right the first time. Right away she finds that moving a few simple inches becomes exhausting. Leila's moans and grunts though the 2" harness gag in protest go unanswered. After an hour Leila had only managed to cover herself in sweat. Feeling a bit of pity knowing she'd be in there for several more a vibe is taped to that special spot and the orgasms begin to fly. Within minutes she's up to three, but in her encased state there is nothing to stop the onslaught. After 10 minutes Leila loses count as they all merge into one, long, orgasmic bliss.

Leila vs. The Key Fumble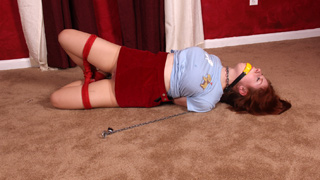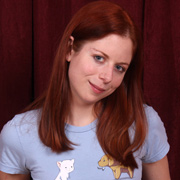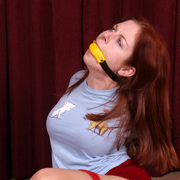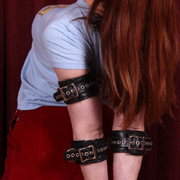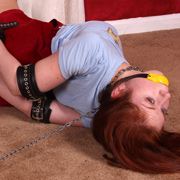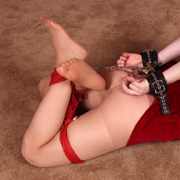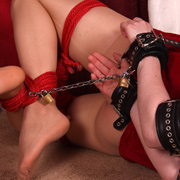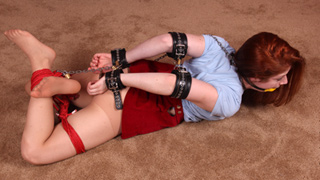 Arms locked securely together behind her back. Ropes tightly coiled around her legs and ankles. A huge yellow beanbag gag keeping Leila's protests at a minimum. Yum, yum, yum! Little by little I can't help but make her predicament worse though... a chain here, a lock here. Before you know it Leila is hogtied with a chain around her neck tethered to the floor. When she starts to give up hope that she can't get out I toss out a ring of keys enticing her to worm her way across to the room. Funny thing about thumbcuffs though. They are hard enough to remove with the keyhole facing down... up is near impossible (sshhh don't tell her). Leila's going to be fumbling with those keys for a long time.

Leila vs. The Chain Star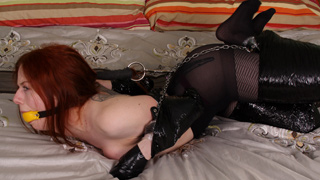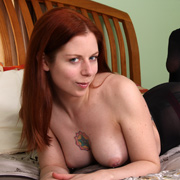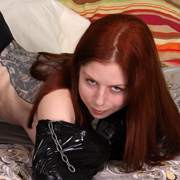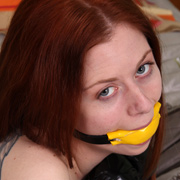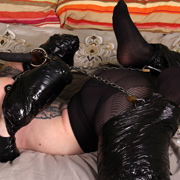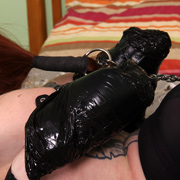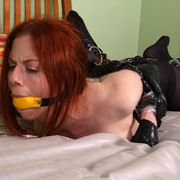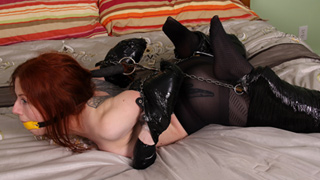 A simple frogtie, or so Leila thought. As I wrapped and taped her limbs with plastic and tape there was one thing she couldn't figure out. What were the chains for? The beanbag gag kept her questions to herself as she tested out her bonds. With even her firsts wrapped in layers of tape using her nails to rip free was out the question. It wasn't long before my secret was out as I pulled the chains together behind her back, connecting them with a padlock. With Leila almost immobile there was only one thing to do. Chain her hair back and leave her in a star of chain!

Leila vs. The Floor Anchors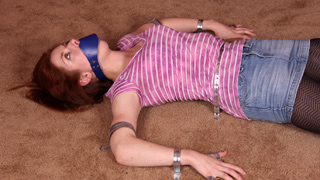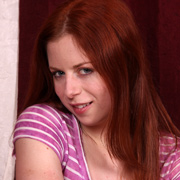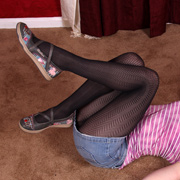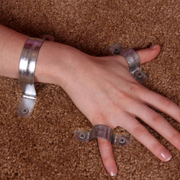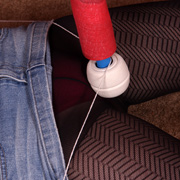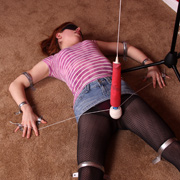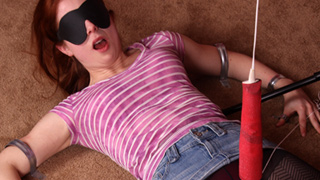 I can't place my finger on it but I frequently feel compelled to immobilize Leila whenever I get the opportunity. In this scene even her fingers are bolted and literally unable to move an inch. That's certainly not due to lack of trying. This is especially true when I suspend a magicwand against her pantyhosed panties. If only she could move a half inch closer Leila might not be nearly as frustrated. After several minutes of frustrated writhing and orgasm is on the horizon... until I shut off the vibe. But not for long!

Leila vs. The Bull Ride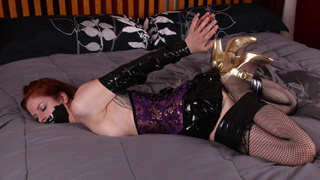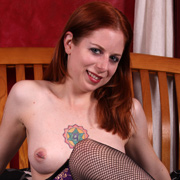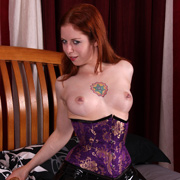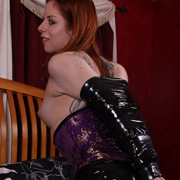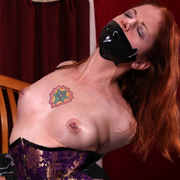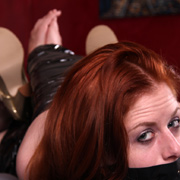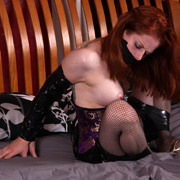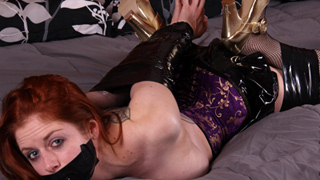 I had a surprise for Leila but first things first. I needed her bound tight, especially those elbows. They are first wrapped in several layers of pallet wrap before squeezed together with electrical tape. Her legs are frogtied with more tape leaving her quite helpless on the bed. As she struggles to get free, I pull out my new Orgasmatron and toss it on the bed. It bucks around the bed like a bull, putting any Hitachi to shame in power. Even in her helpless position, Leila tries to wrestle it under control. If she can do it, she's in for one hell of a ride... and orgasm!