Makenzie vs. The Belted Barrage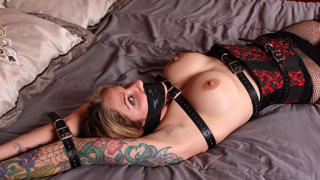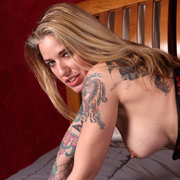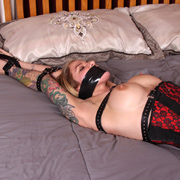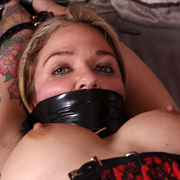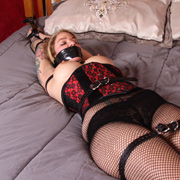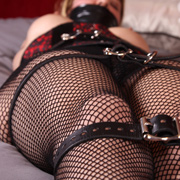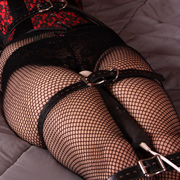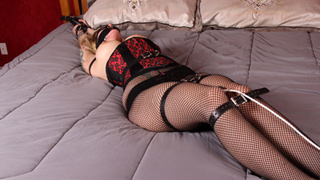 I could see her scheming from the start; eyeballing where each buckle was. Without padlocks on the belts Makenzie figured she would fake some struggling before squirming out of the belts. All she needed to do was just undo the buckles. If only she could reach them. When the last belt cinched in place her elbows were welded together and her body being pulled between two corners of the bed. I let her stew in her arrogance for a bit before securing a vibe against her clit. A combination of immobility and sensory deprivation quickly sends her into an orgasmic spiral. The question now isn't how many orgasms Makenzie can endure... it's how many will I force her to have!

Makenzie vs. The Early Start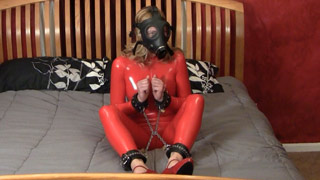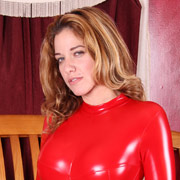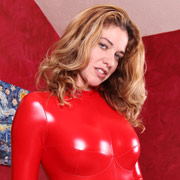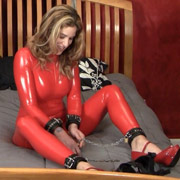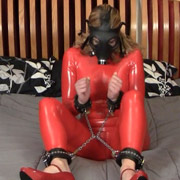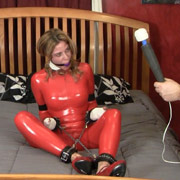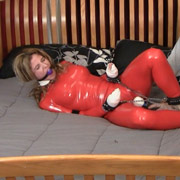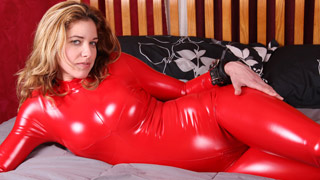 A simple beer run, that's all it was suppose to be. I left Makenzie by herself to try things out hoping she'd get trapped in some handcuffs. When I came back, she had put on a catsuit, a gasmask on and securely locked on cuffs. The best part was all the keys were in my pocket... she wasn't going anywhere. A strap here, some vetwrap there and a tight ballgag and the fun was just beginning. The beer can wait... how about some vibrator fun instead Makenzie?

Makenzie vs. The Vetwrap Vibe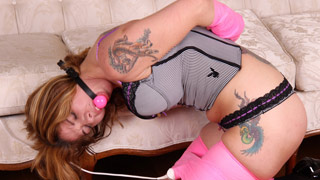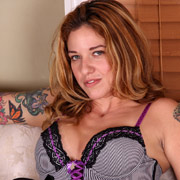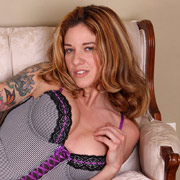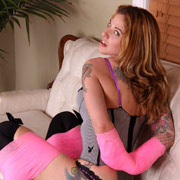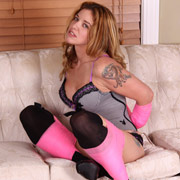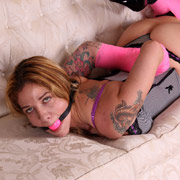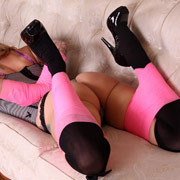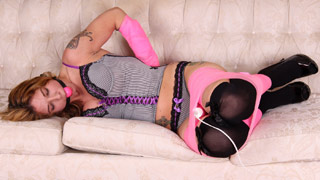 If you ever wanted an example of how powerful the Hitachi can be, look no further than Makenzie. New to modeling and never been tied up before she was full of butterflies when she walked into my studio. I wrapped her forearms in pink vetwrap and wrapped her legs into a frogtie. I love vetwrap for newbies because it offers the illusion of freedom. It feels flimsy, but they're not getting free! I let her struggle for a few minutes before giving her another first, the Hitachi. Instantly the low setting consumes her and leaves her twitching. Unable to help myself I soon kick it onto high and wrap her knees together pressing it harder against her pussy putting her into overdrive.