Merula vs. Her Ballet Envy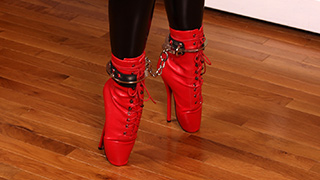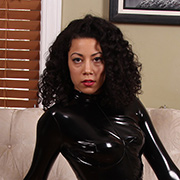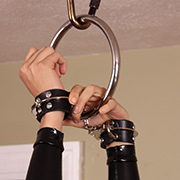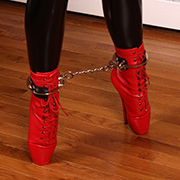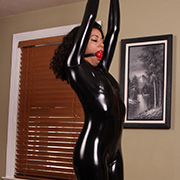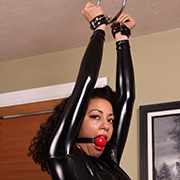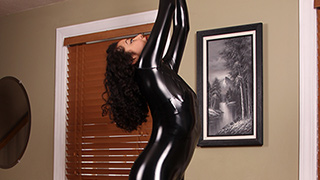 Shiny and bright red, the boots were irresistible to Merula. When she was told she'd have to stand in them for a while if she put them on, she quickly nodded in agreement. Why else would she put them on if not to stand on them? At least, that was her original thinking. Once she was handcuffed, gagged, and forced to stand in them without reprieve, that opinion soon changed. Merula could only curse herself for being seduced by how good she would look in the boots. She had no idea that within a minute she'd hate every fiber of their construction. Her only reprieve is to hang by her handcuffs, hoping mercy would come soon.

Merula vs. Her Incentive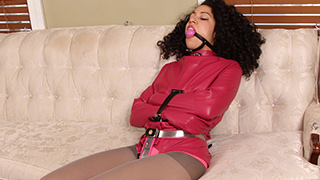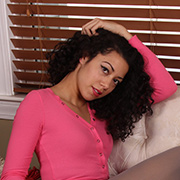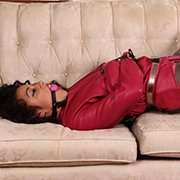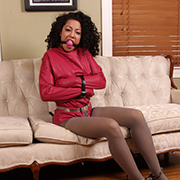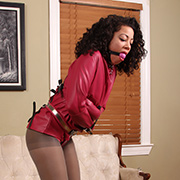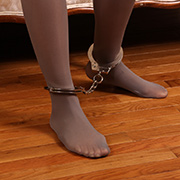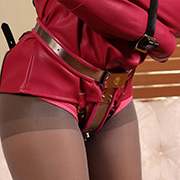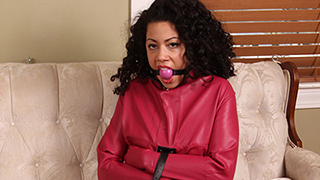 Merula was all too happy to revel in the warm hug of her straitjacket. She found the chastity belt interesting as well, until she learned the terms of her release. Unless she can escape the straitjacket, the belt is staying on for a week. Now seeing the jacket as a barrier to her future sexual release, her incentive to escape became quite clear. To no one's surprise, the heavy leather easily overpowers Merula's struggles, leaving her breathless. Drool eventually flows from her mouth as she tries to get herself free, or else it will be a long, long week.

Merula vs. A Unusual Hogtie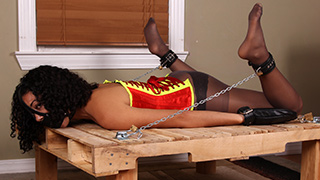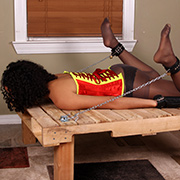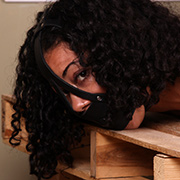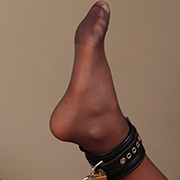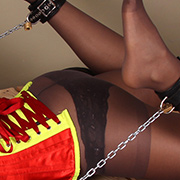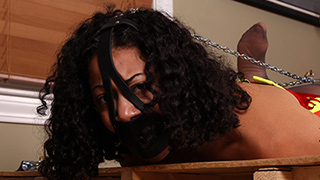 Merula's expression said it all. When she was told I'd have her drooling for more, this was clearly not what she had in mind. She didn't have to like the situation, but she knew to keep her protests to a minimum. She could see the piles of chain nearby and realised that her situation could only get worse. Instead, Merula put her efforts towards trying to escape, the mitts on her hands keeping them tethered behind her with her fingers unable to help. In the end, all Merula managed to do was produce a large pool of drool under her gag. If she only knew how much bigger it would become before the night was over.

Merula vs. Her Unsteady Feet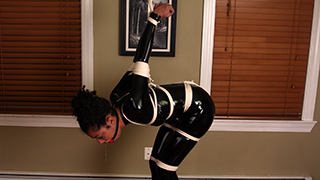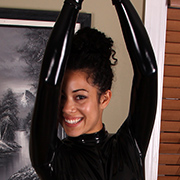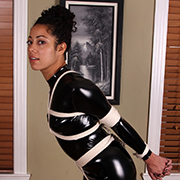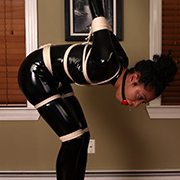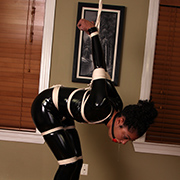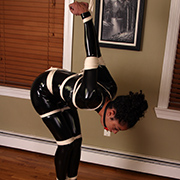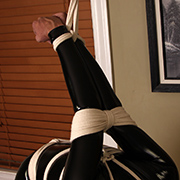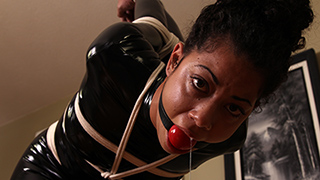 Trying to negotiate while your arms are bound and your elbows are touching never goes well, as Merula found out. Her attempts were cut short with a large red ballgag in any case. Just to be sure she didn't go anywhere I pulled her arms up high into s strappado leaving her teetering in her high heels. As much as she hates her arms being ulled high, it was the only thing keeping her from toppling over. Merula was caught in a battle between trying to get free and losing her balance or staying still in order to save her arms. Quite a predicament indeed.

Merula vs. Her Delayed Escape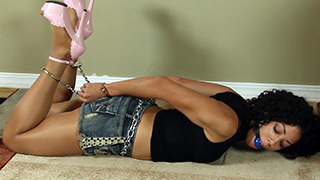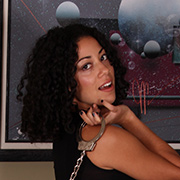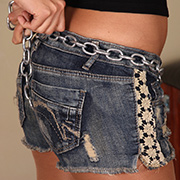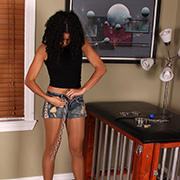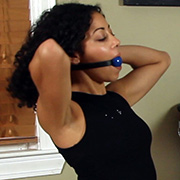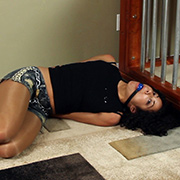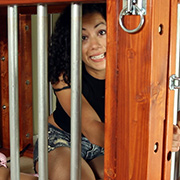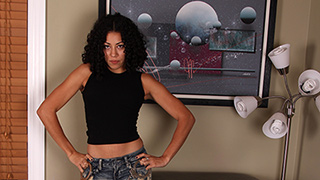 What's the best way to get a significant other to come home from a trip early? Merula sends hers self-bondage videos as ideas to try on her. Her rigging today starts off simple enough with a crotch chain and handcuff hogtie. Squirming playfully for the camera, her only wish is that somebody is beside her to hold the keys. Eventually she decides it's time to get free, accidently knocking the key inside the cage by accident. Retrieving it in the cramped cage will certainly be more difficult. Merula doesn't know it yet, but her misfortune is just beginning.