Monica vs. Her Unpleasant Binds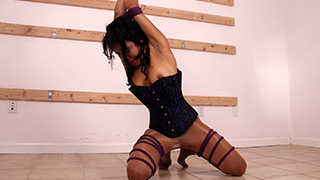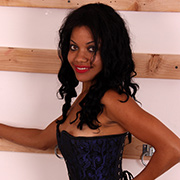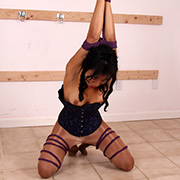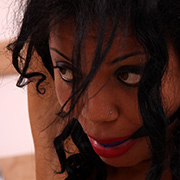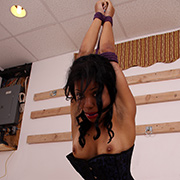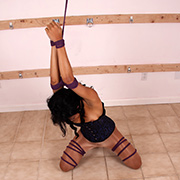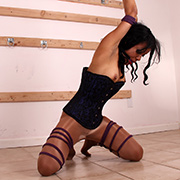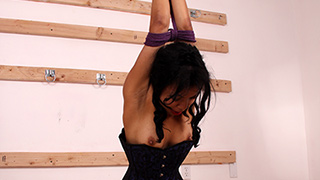 As the cold tile floor pressed hard against Monica's knees she tries to stay motionless as long as possible. It will be the 4th position she's tried in the past minute; nothing is remotely comfortable. If she didn't know better, she'd swear it was only getting worse. Her cinched elbows pushing her head forward causing her to drool profusely onto the floor below. Monica tries again, this time getting onto the balls of her feet trying her best to stay centered as she's helplessly tethered to the rope tied above. In her unpleasant position she can't even see the knots but is keenly aware they are well out of reach.

Monica vs. Her Simple Mistake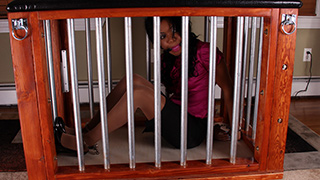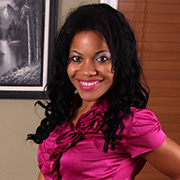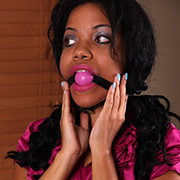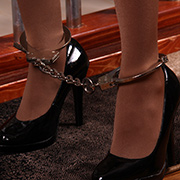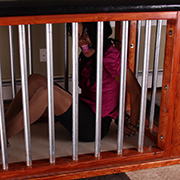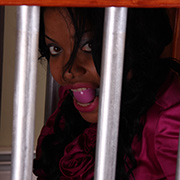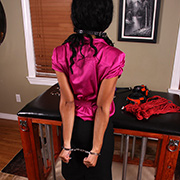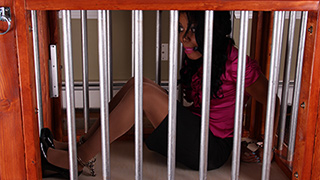 When Monica arrives she finds nobody home and a note to keep herself busy for a few hours. Quickly becoming bored she decides on some playful self-bondage to pass the time. She straps ballgag in her mouth first before putting on a set of legcuffs and handcuffs. Making her way into the cage she closes the door behind her to play the damsel role; giggling all the while. It's not until she's had enough and tries to push the seemingly unlocked door open that it doesn't budge. Secured with a 1,200lb magnet her 110lb body has no hope of budging it. Panic now sets in as Monica knows she's really stuck and worse, the keys are sitting on top of the cage out of reach. With hours to go before anybody will be home Monica's stuck playing a real damsel for a while.