Nyxon vs. The Taped Prayer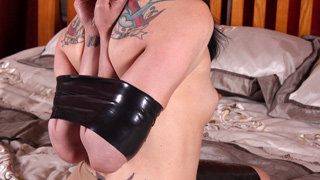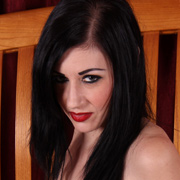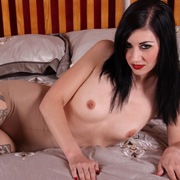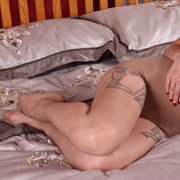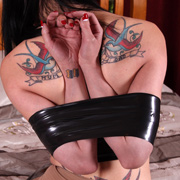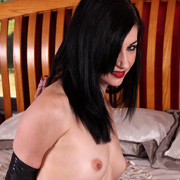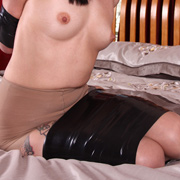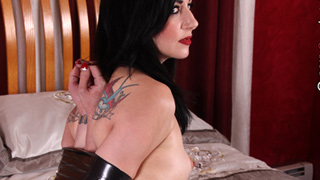 It really is amazing how well you can bind a girl with just a few roll of electrical tape. Combine that with amazing flexibility and you have Nyxon in a strict reverse prayer. With her wrists locked firm between her shoulder blades I have to had it to her, she put up a good fight. What makes electrical tape particularly evil is for every millimetre you fight against it seems to constrict by two. Her only escape was to talk her way out which is difficult with a 3" beanbag gag in your mouth.

Nyxon vs. The Crotch Rope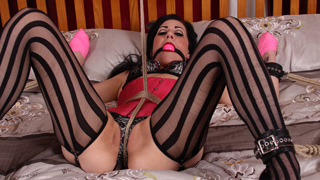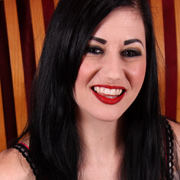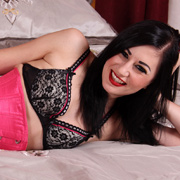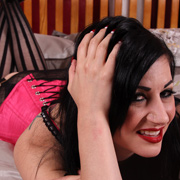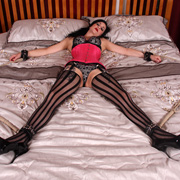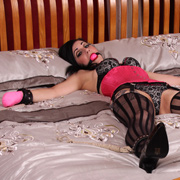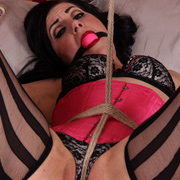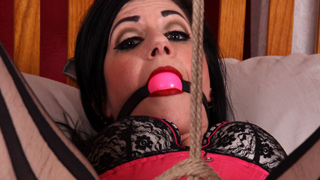 Things started so innocently. Some cuffs, a couple ropes, a ballgag and of course Nyxon in her hot pink corset. Then came the vetwrap to keep those pesky fingers from trouble. She suspected something was up though; it wasn't restrictive enough. I didn't leave her pondering long before adding a crotch rope to the mix. Nyxon renews her escape attempts but is eventually hoisted in the air by her crotch rope leaving the rope buried deep with her.

Nyxon vs. The Green Monster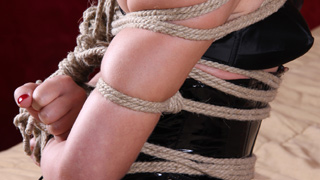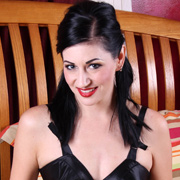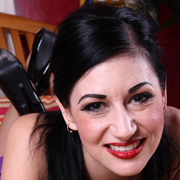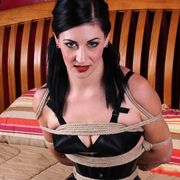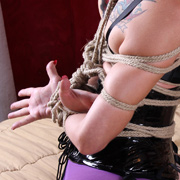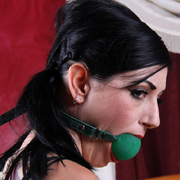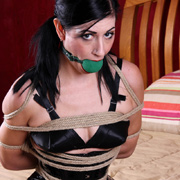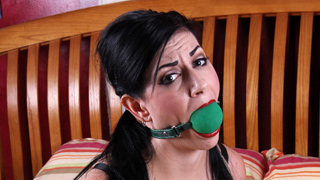 Not just any girl can take a huge ball gag, especially a 3 inch monster. Once I had her tied in plenty of rope and gagged with the monster I gave her the ultimatum. If she wanted the gag out she would have to take it out herself. Nyxon was doing well until the ropes started to get tangled. It was all over and she knew it. That didn't stop her from bouncing around the bed in frustration though!

Nyxon's Pink Corset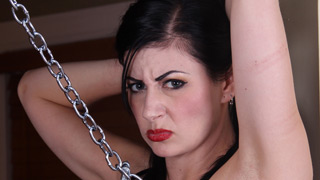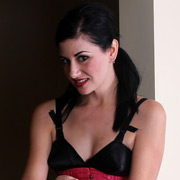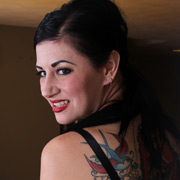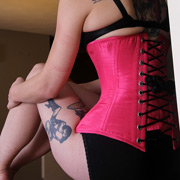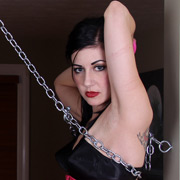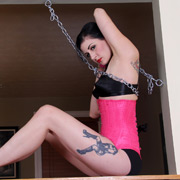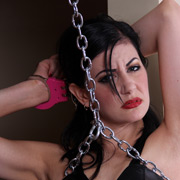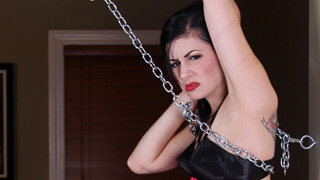 BONUS UPDATE! With a box full of eye-hooks and plenty of chain it didn't take long before Nyxon was propped up on my Kitchen pass through. It's the perfect compliment to any room if you ask me. Not only can guests enjoy her struggles from the kitchen, but also from the living room. I'll be sure to do more with this little portal in the near future!

Nyxon vs. The Nail Puzzle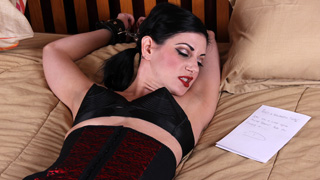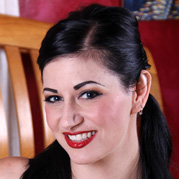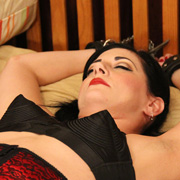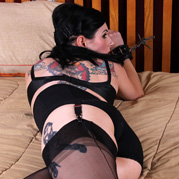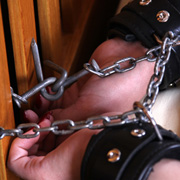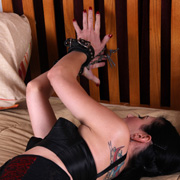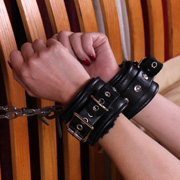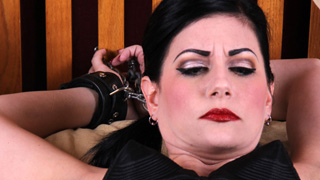 Nyxon wakes up after a night of wild escapades to find her lover left her a surprise. Bound hand and foot to her bed there is only one way to escape, figure out the nail puzzle. It seems simple enough at first, but Nyxon's awkward position make it a special challenge! Will she ever figure it out or will she have to wait for hours until her lover returns?