Serene Isley vs. Her Comfy Ropes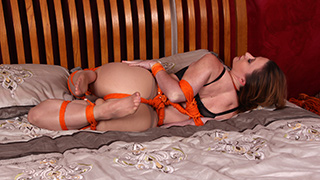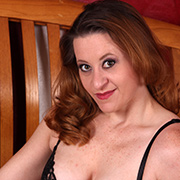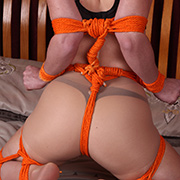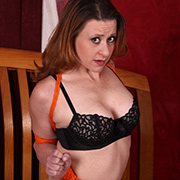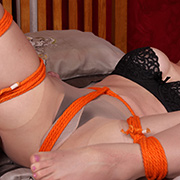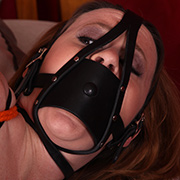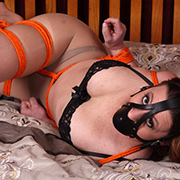 Serene's predicament starts out like a bondage fairy tale. Not too tight and not too loose; the ropes are just right. On the surface it seemed like a good thing, but she knew it would mean she'd be spending at least a few hours in them. Her heavy panel gag strapped tightly ensured there would be no discussion on the matter. As Serene struggled another feature of her bondage became clear. No matter how she twisted, or pulled every knot was carefully tied out of reach. Every one frustratingly inches away but nothing she could do about it. Her only hope was to keep struggling and hope something came loose.

Serene Isley vs. The Clamp Trap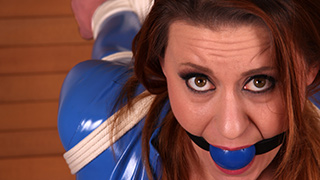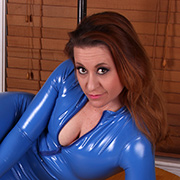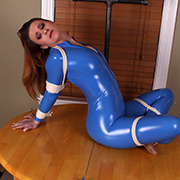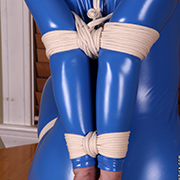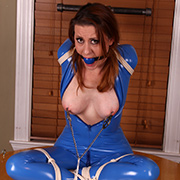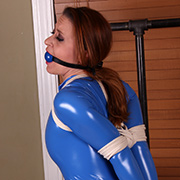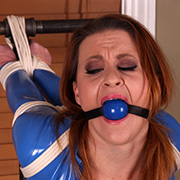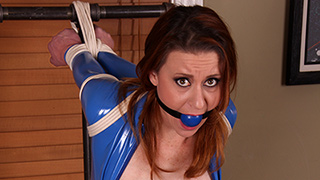 Serene starts right out of the gate with her elbows welded together with rope with plenty more securing the rest of her. Her blue ball gag already showing signs of drool she knows the fun is just getting started. Soon her wrists are bound to the top of the post behind her forcing her into a tight strappado. With Serene's mobility near zero I take the liberty of unzipping her catsuit and decorating her tits with a set of clover clamps. Clamps that are immediately tied tightly in front of her. Any movement, struggle, or twitch is radiated directly to her nipples. There's only one logical next step; to see if I can encourage any movement. Her exposed feet look like a good place to start.

Jamie & Serene vs. Black & Clear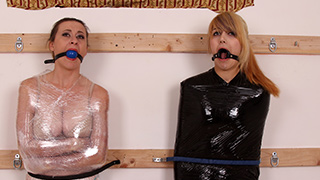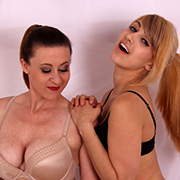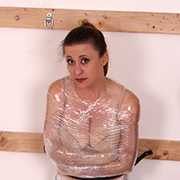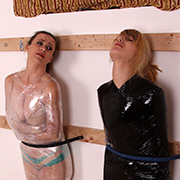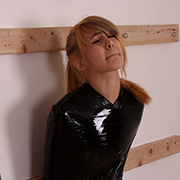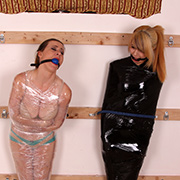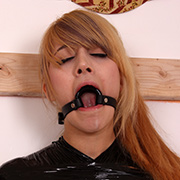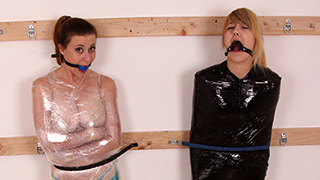 What could be better than one girl mummified in a secluded basement? Two of course! Jamie in tight black pallet wrap and Serene in an equally secure situation. Just to be sure neither worm away anywhere, both are bolted to the wall with metal straps. Frantically struggling it's obvious there's no possible escape but that doesn't stop them from trying. The dancing really begins when their sides and feet start to be tickled. The drool really starts to fly.

Serene Isley vs. The Extreme Gag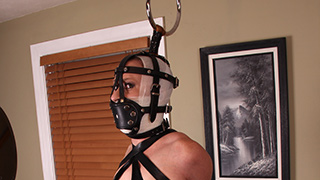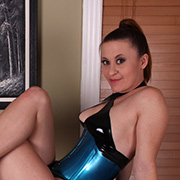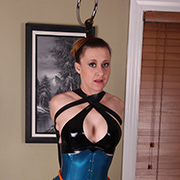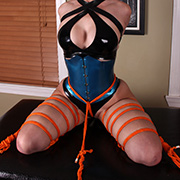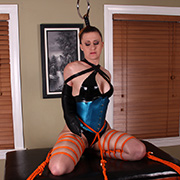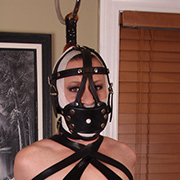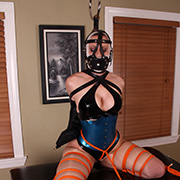 Ballgags are great when all you need to do is keep your subs mouth occupied. When silence is needed, layers are needed. Serene starts bound tight with her arms in an armbinder, legs frogtied, and hair tied tight to the ceiling. A large cloth is stuffed in her mouth first sealed in place with several coils of clear tape. Wide electrical tape follows after and she's reduced to low whimpers. Not done yet, a roll of vetwrap is put on top of it all crushing the cloth in her mouth tight. A leather harness is bucked securely to hold everything tight and of course, quiet.

Serene Isley vs. Black & Silver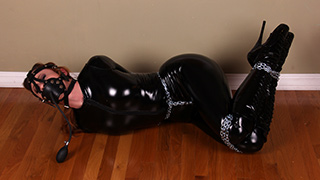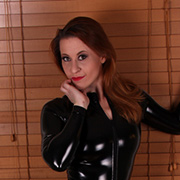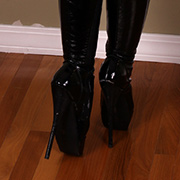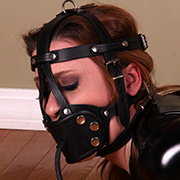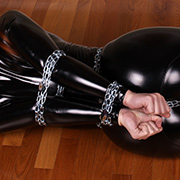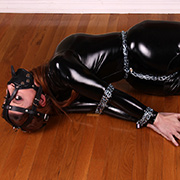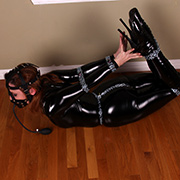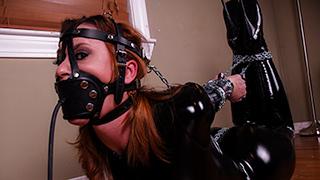 With Serene's proclivity to wiggle out of rope I decided to see how she'd fare against a little chain. Starting with her ballet boots I coiled the chains around her body locking them on tightly right up to her elbows. Grunts of protest barely escaped the pump gag in her mouth as Serene could her freedom dwindle one lock click at a time. After several minutes of struggle is was obvious to both of us she wasn't getting out of this one. To be sure two more chains were locked on. One pulling her head back and the other pulling her feet into a strict hogtie. Adding a few pumps to Serene's gag I left her to plot her escape.