Makenzie vs. The Early Start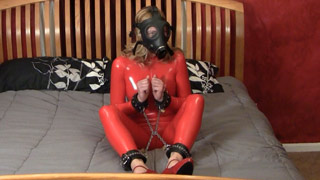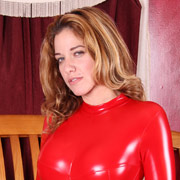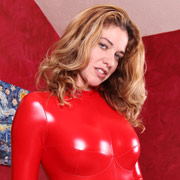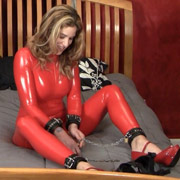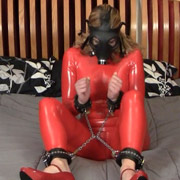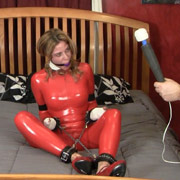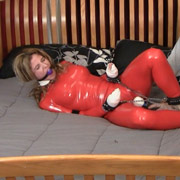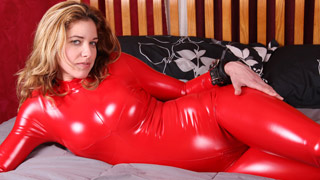 A simple beer run, that's all it was suppose to be. I left Makenzie by herself to try things out hoping she'd get trapped in some handcuffs. When I came back, she had put on a catsuit, a gasmask on and securely locked on cuffs. The best part was all the keys were in my pocket... she wasn't going anywhere. A strap here, some vetwrap there and a tight ballgag and the fun was just beginning. The beer can wait... how about some vibrator fun instead Makenzie?

Kobe Lee vs. Her Own Torments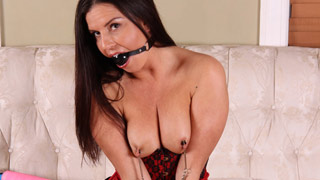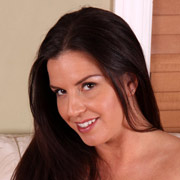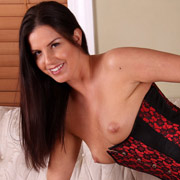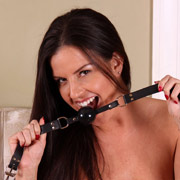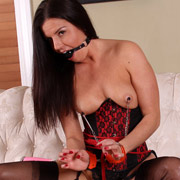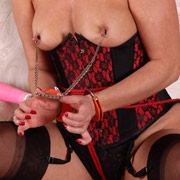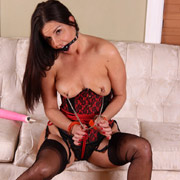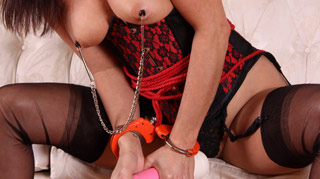 When Kobe had an itch to be tied up she took matters into her own hands. Armed with rope, cuffs, a ballgag and her Hitachi vibrator she films her fun for our enjoyment. It's not long before she's crotchroped, legs cuffed to the couch, hands cuffed and moaning into her gag. Playfully she tugs on her nipple clamps turning her on even more. With Kobe's juices flowing, the vibrator is put to work bringing herself to a fever pitch before screaming into her gag in orgasm.

Dixie vs. The Video Message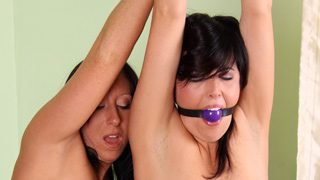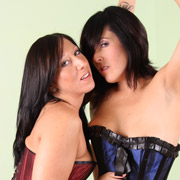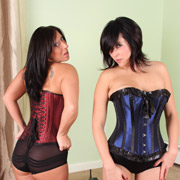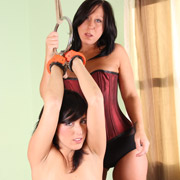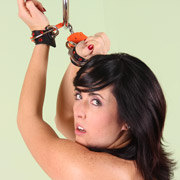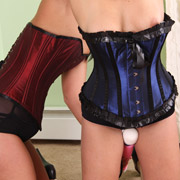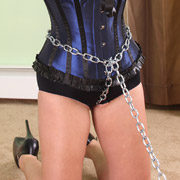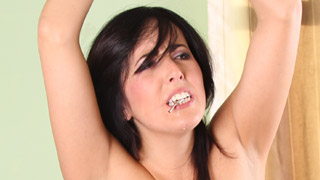 With her lover gone on another business trip, Dixie decides to make a teaser video to help her rush home. Her corset uncomfortably crushing her waist, she handcuffs herself to a steel ring and poses. After a few minutes she's ready to send the video and starts to release herself. Dixie's awkward position causes her to drop the key leaving her in a panic. Hours later, Crystal makes it home and starts to release her before decided to have some fun first. Exhausted and in pain from hours of hanging from handcuffs she's in no mood at first. Crystal makes short work of her demeanor with the Hitachi in her hand. Before she's done, Dixie is worse off than when she started!

Amaya vs. The Teaseathon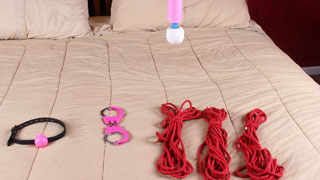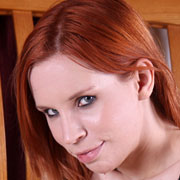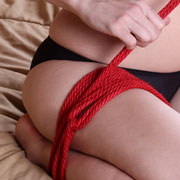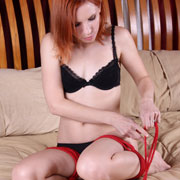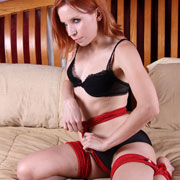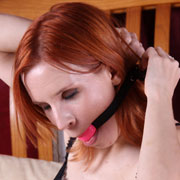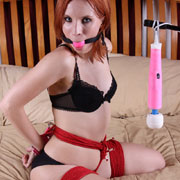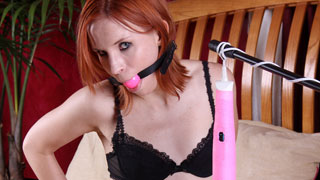 With her boyfriend away, Amaya will play! It would be another few days before he comes home and Amaya couldn't wait. After suspending the Hitachi to his mic stand she starts with the ropes. Each leg is secured in a secure frogtie before adding a taut crotchrope. Of course no self-bondage is complete without a tight ballgag. Pink hinged handcuffs complete the bondage and the fun begins. Unfortunately for Amaya can't leverage the Hitachi against her pussy and is teased relentlessly. Will she cum before her muscles give out?