Sarah vs. The Hair Anchor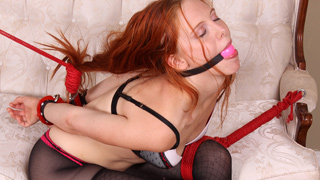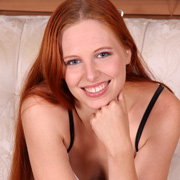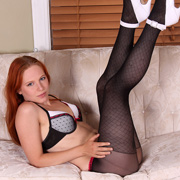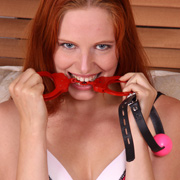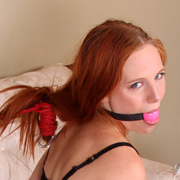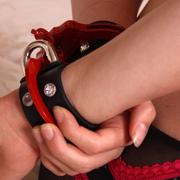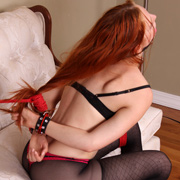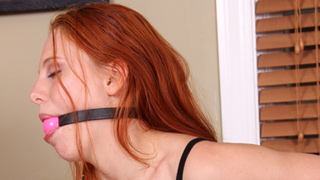 Sarah can be a feisty girl (all redheads are right?), but lucky for us she can be tamed with the help of a few ropes. I have her put on her own gag and handcuffs but adding my own flair to the mix. With her wrists padlocked to the couch I'm free to put her beautiful long hair in a tight hair-tie. I tie it off to her ankles causing her to pull on it with every struggle. I should mention that Sarah REALLY loves her hair pulled. After she gets herself all worked up I re-cuff her wrists behind her back and attach them to the hair-tie which, as you may have guessed, really drives her crazy!

Leila Hazlett vs. The Ice Release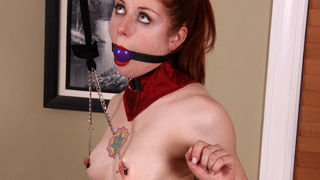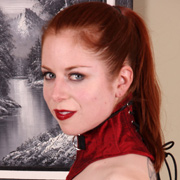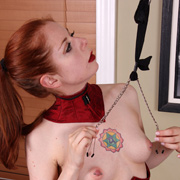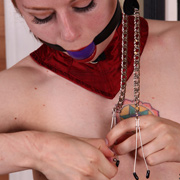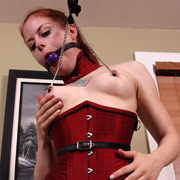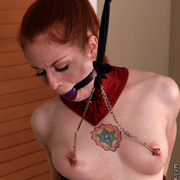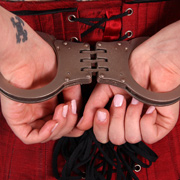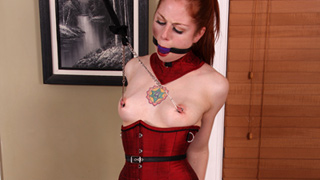 Everyone has needs and for Leila it's bondage... and lots of it! Knowing just what will scratch that itch she collects her toys and sets up for a little self-bondage. Setting her release key on an out of reach ledge she starts by filling a stocking with ice and feeding it through a hook in the ceiling. Leila gags herself tightly with a purple ballgag before putting on her nipple clamps. Connected to the melting ice, she now tethered to the ceiling until it all melts. Heavy duty hinged handcuffs click into place behind her back, completing her bondage. It's not long before her tired feet and sore nipple make her desperate for release. Leila had done her job all too well and it would be a while before she gets out of this one, she made sure of that!

Billie vs. Attempted Orgasms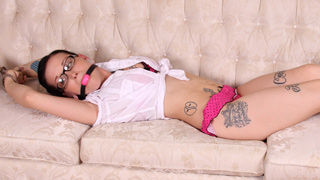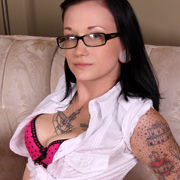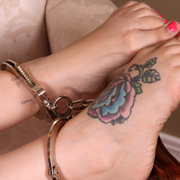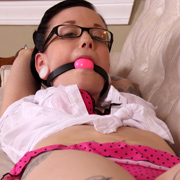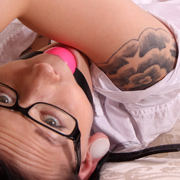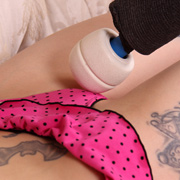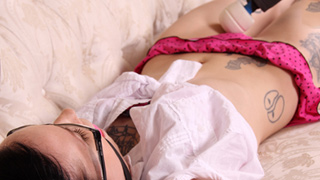 When Billie asked if she could try her hand at self-bondage I was curious to see where things would go. I half expected an easily escapable bind but Billie had a plan in mind. With a few sets of handcuffs she had herself locked tightly to the couch with no hope of getting free. I could tell she was quite pleased with herself as she enjoyed her handywork. Working herself into a frenzy I could tell exactly what she really wanted. Mounting the magic wand to a pole I positioned it inches above her bikini bottoms. Billie moans in frustration as she tries to find the strength to keep her pussy pressed against the vibrations while the cuffs pull her back down. Somehow I think she is going to find a way to get it no matter how long it takes!

Viorica vs. Her Special Time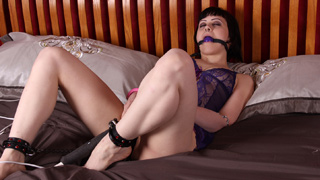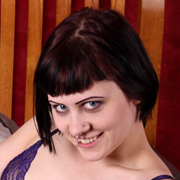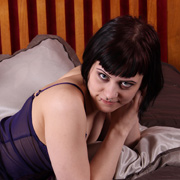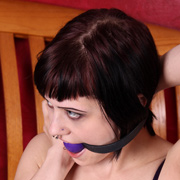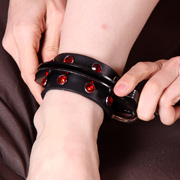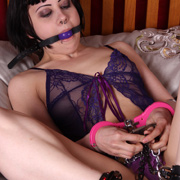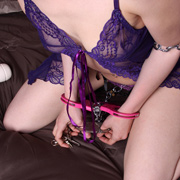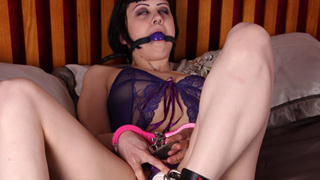 Viorica wasn't asking for much, just some time alone with her toys. With the house to herself the handcuffs, chains and Hitachi come out to play. This is not the first she's dabbled with self-bondage and make sure escape is out of the question without her keys. Laying back on her bed she enjoys her vibe, lost in the sounds of struggling chains. That is, until she has a visitor who steals her keys! Fantasy turned reality as she finds out just how good her bondage really is.

Makenzie vs. The Early Start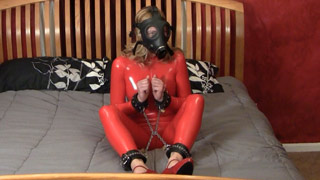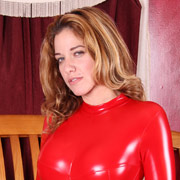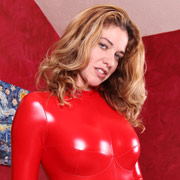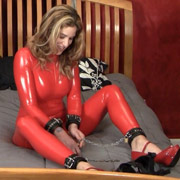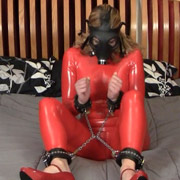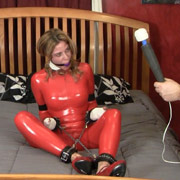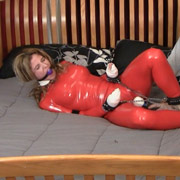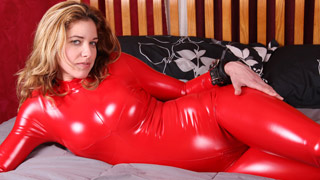 A simple beer run, that's all it was suppose to be. I left Makenzie by herself to try things out hoping she'd get trapped in some handcuffs. When I came back, she had put on a catsuit, a gasmask on and securely locked on cuffs. The best part was all the keys were in my pocket... she wasn't going anywhere. A strap here, some vetwrap there and a tight ballgag and the fun was just beginning. The beer can wait... how about some vibrator fun instead Makenzie?