Autumn Bodell vs. The Traffic Tease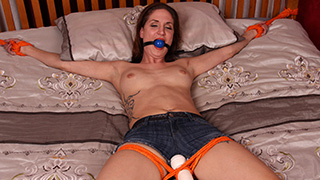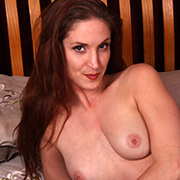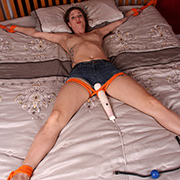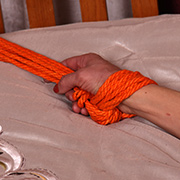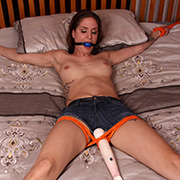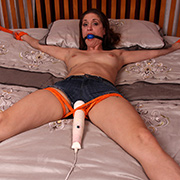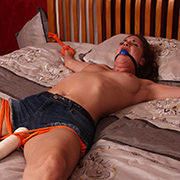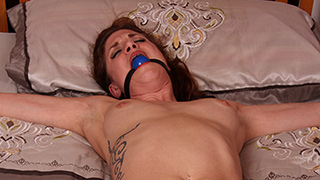 Struggling fiercely in her ropes, Autumn never thought she'd wish for traffic but she was today. Between her legs a magic wand is tied tightly in place, threatening to come to life at any moment. That moment would only come when the security camera sensed motion or more specifically, street traffic. Craning her neck to look for cars her wish would come true only for it to shut back off seconds later. Becoming more frustrated by each passing vehicle Autumn can't do anything but hope for more traffic to push her over. Who knows, maybe she'll get lucky?

Autumn Bodell vs. Her Bucket List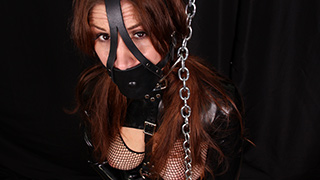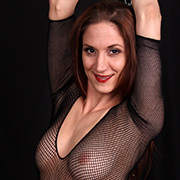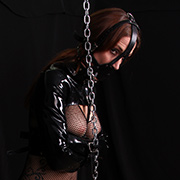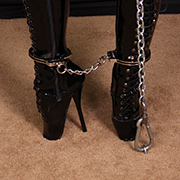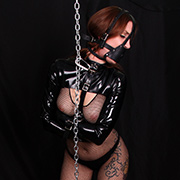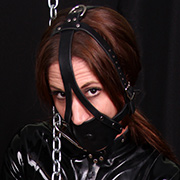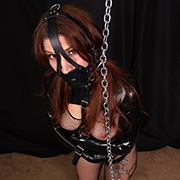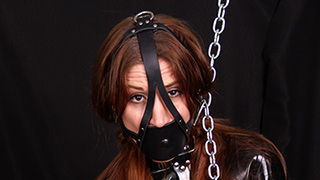 After seeing my collection of gear for the first time Autumn found a plethora of items she always wanted to try. To start she wanted to try on the ballet boots and latex straightjacket. With a little help she had them both on and pulled nice and tight. After adding my own adornment of a panel gag, it was time for Autumn to really try out her selections. Until now she hadn't stood in her boots yet until I lifted her up and connected her collar to a hanging chain. She's now left with only two options; hang by her collar or stand in her boots. Despite her struggles the straightjacket holds firm. While I suspect this is not what she had in mind, at least she can cross them off her list.