Bella vs. Her Coerced Orgasms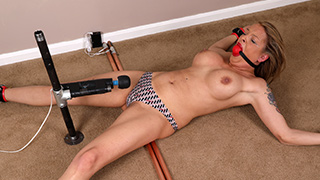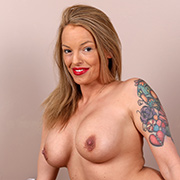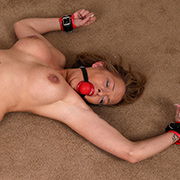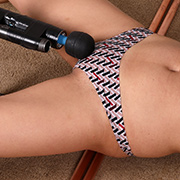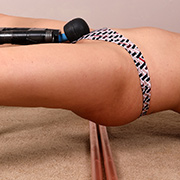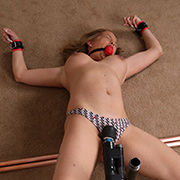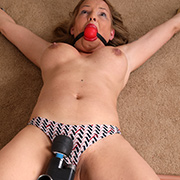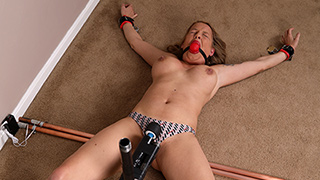 For this week's update, Bella is back to try out a special predicament just for her. Even on low a magic wand easily can force multiple orgasms from her with ease. To spice things up she's secured into a spreadeagle with copper poles under her. With the electricity turned up Bella couldn't help but push her pussy hard against the wand above her. In her awkward position, even a few seconds causes her muscles to shake with exertion. After a few warm-up shocks, Bella was in for the real test. Would she be able to hold herself up long enough to orgasm and avoid the energized poles under her? I make sure to subject her to multiple tests just to be sure.

Bella vs. Her Silent Desire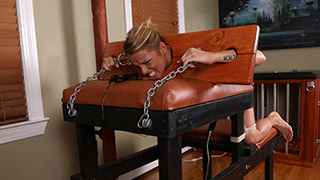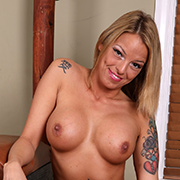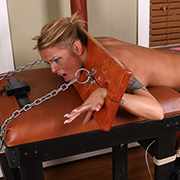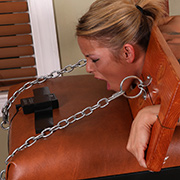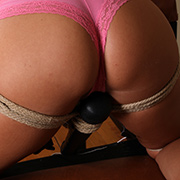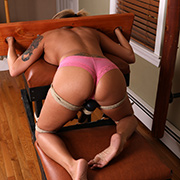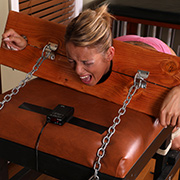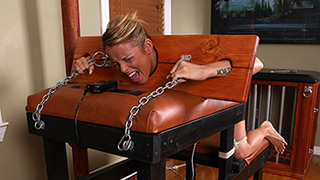 Surprises are always fun, at least if you're not on the wrong side of restraints. From Bella's perspective being put into stock and tied to a bench wasn't so bad. It certainly helped that a magic wand was tied between her legs. Good times are ahead from her perspective. All that changed when the TENS unit came out but it's too late to back out now. With the electricity set to shock whenever she makes a sound it doesn't take but an instant for her protests to silence. Making matters worse the vibrator is turned on leaving her struggling to keep quiet. Bella is forced to fight off her inevitable orgasm knowing that if she gives in the pleasure might not be worth the pain.

Bella vs. Technical Difficulties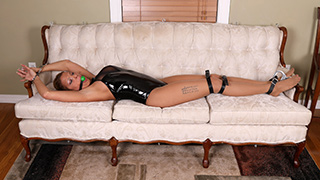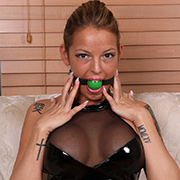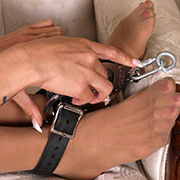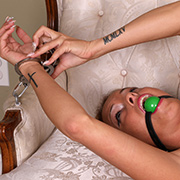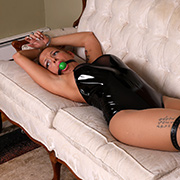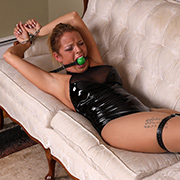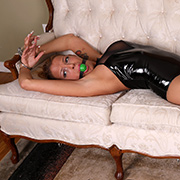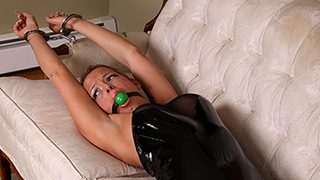 With her boyfriend working late every night for a month Bella was getting very lonely. Taking matters into her own hands she raided his toybox and started to put a plan together to get him home early. Setting her phone to record and transmit the video after 15 minutes she put on her show. Dressed in his favorite leotard she went to work securing herself to the couch. Having fun struggling around and teasing him she figured that it was time to get free only to find her key had fallen down. Trapped for real panic instantly grips her, especially when she realizes that her boyfriend likely won't be home for another 8 hours. Her only hope of escape rests in the video automatically being sent to him but has no way to know if it worked.

Bella vs. The Forced Experiment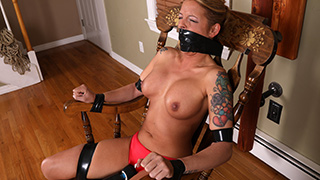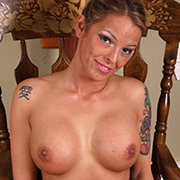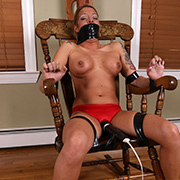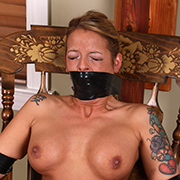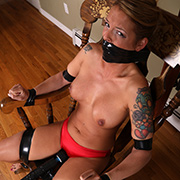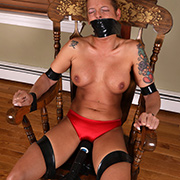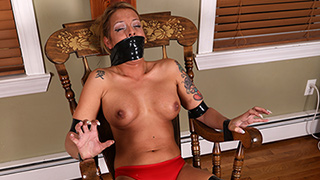 When starting the experiment I expected Bella to either orgasm right away or manage to hold out to the end. To prevent the former and deny her the orgasm she desperately wants she's told any orgasm will prevent her release. With heightened motivation you can tell by her expressions she is trying hard to refuse the impending climax. Breathing heavy through her nose she manages to make it through a few minutes on low but it's obvious she's right on the edge. Will she make it until the end of the experiment or will she succumb to her baser desires and extend her stay in the chair?

Bella vs. An Immobile Afternoon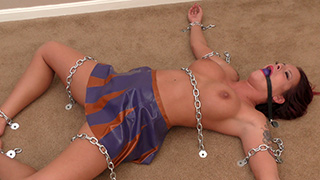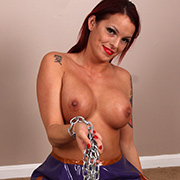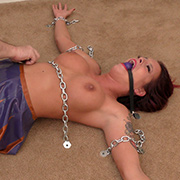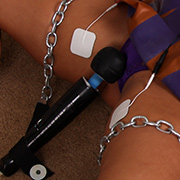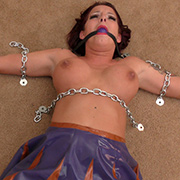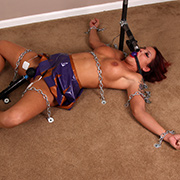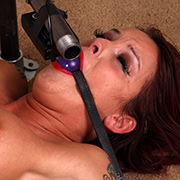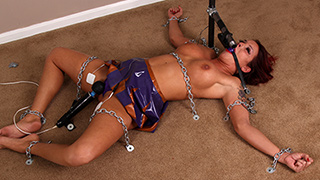 Bolted to the floor with chains, Bella is about as vulnerable as she could get. Even her ballgag is tightly screwed into the floor, ensuring an extra tight fit. In the first part she is just getting warmed up, struggling to escape without much success. To ensure she's giving her best efforts, a bit of tickling is a sure fire way to gain a reaction. The chains prove too much, however, and she can only lie still and endure. Her long afternoon is only getting started as vibrators and her favorite TENS unit will be keeping her company in part two.