Rachel vs. An Inch Too Far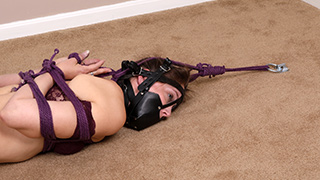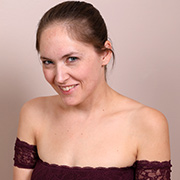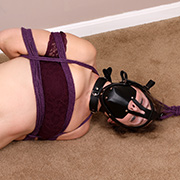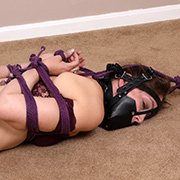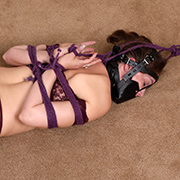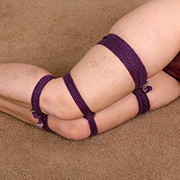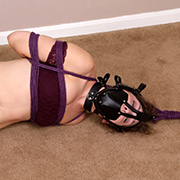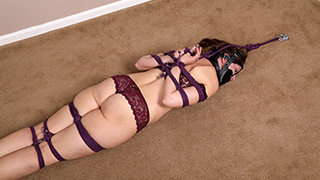 Sure, with her legs bound tightly together and her arms in a strict reverse prayer Rachel isn't going far. When it comes to bondage the idea of good enough is rarely satisfactory. With a few more ropes her hair and toes are secured to the floor reducing her mobility from 5% to zero. That doesn't stop Rachel from trying through we both know the effort won't pay off. I will admit that giving her a fighting chance to get free does make it a bit more interesting. So placing a bell inches from her face all she had to do is ring it. In her current state, it won't be easy, then again, she doesn't have much choice if she wasn't out.

Rachel vs. Her Charged Ass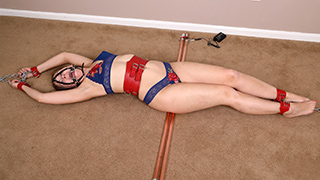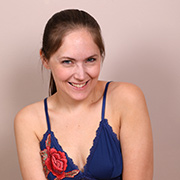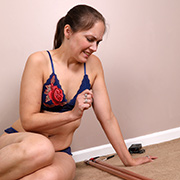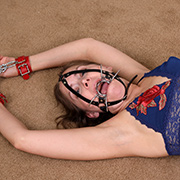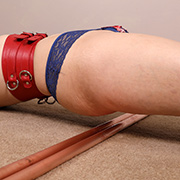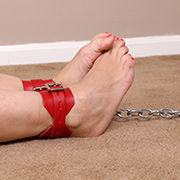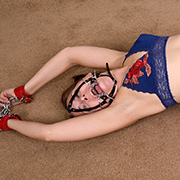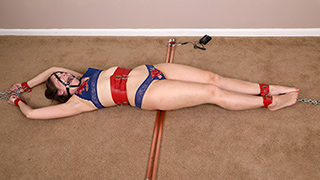 They say the mind gives out before the body does, but what if you can push the mind to keep trying? It's a mental puzzle Rachel will have plenty of time to contemplate in her predicament. She is stretched across two copper pipes and has one simple task, to keep her ass off the ground. To give her mind plenty of motivation a TENS unit is connected to the pipes discouraged giving up early. Right off the bat, the effectiveness is obvious as she refuses to relax even when told it is turned off. How long can she last? Will her mind or her muscles give out first? These are all questions our playtime with Rachel will find out.

Rachel vs. Her New Toy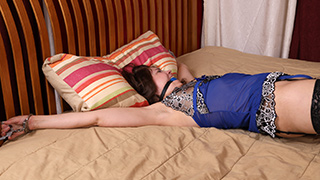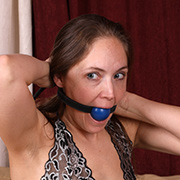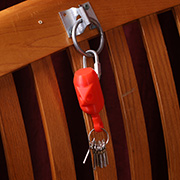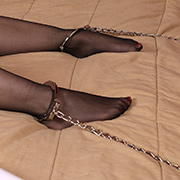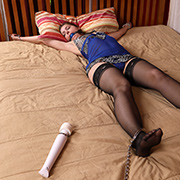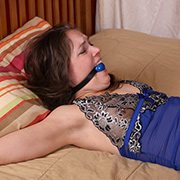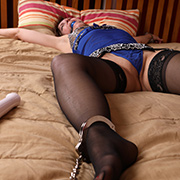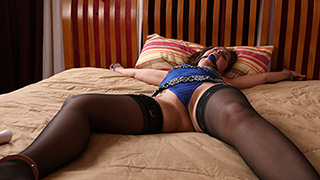 Even Rachel can't resist the 3D printing trend, especially when you can make your own toys. As a connoisseur of self-bondage, Rachel decides to print a new ice release device. Her confidence causes her to forego any proper testing of her new device, an oversight she'll soon come to regret. Rachel locks herself into a spreadeagle with handcuffs and waits for her new toy to release her. With proper testing, she would have known she was committed for hours now. The mistakes pile up as the keys slip through her fingers onto the floor when the ice finally does melt.

Rachel vs. A Wish Granted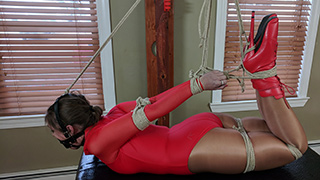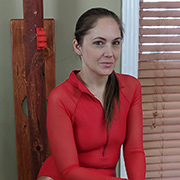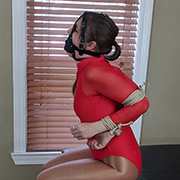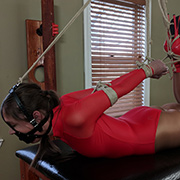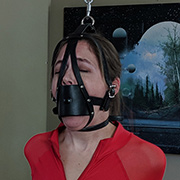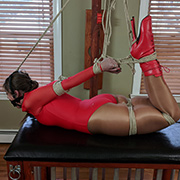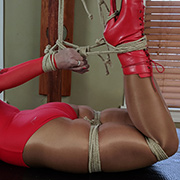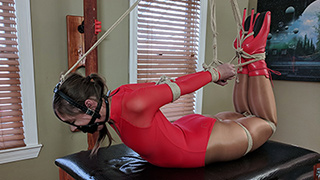 After spending quite a bit of quality time standing in ballet boots, she was begging to get off her feet. "I'll do anything" I believe was the exact phrase she tried to moan through her gag. If that's what she wanted, I was in a good mood and had plenty of ideas on how to accommodate her. If I'm being honest a strict hogtie wasn't what she had in mind. Her immediate moans and struggling were a clear indication. At least her feet were off the floor and would be for quite a while to come. We'll just have to see how long it will be before she begs to be put on her feet again.

Rachel vs. Her Loose Footing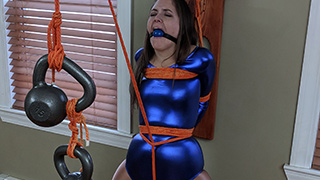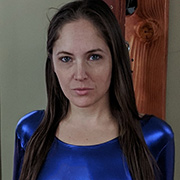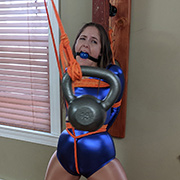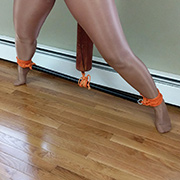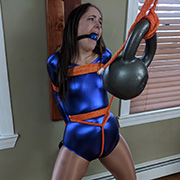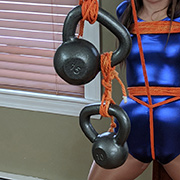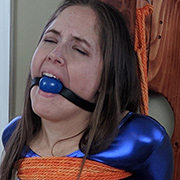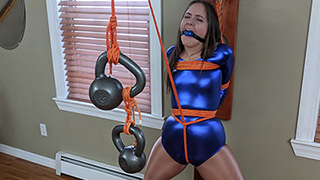 Whenever Rachel comes by for a visit I can't help but pull out the special list. The list that most girls are not tough enough to endure. Above all I can't resist any opportunity to put a girl in a devious predicament. Rachel starts out tightly tied to a wooden pole with pantyhose and a spreader bar. She doesn't know it yet, but once the weighted crotchrope comes into play her days of easy footing will be over. Before long she's up on her toes struggling to keep balance while her feet slide easily on the hardwood floors. It only takes minutes before Rachel's legs start to shake but not to worry, the ropes will hold her up.