Sarah vs. The Wireless Rig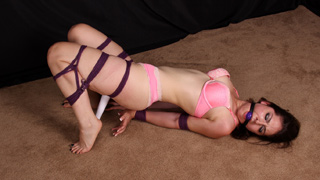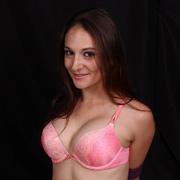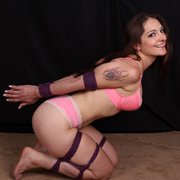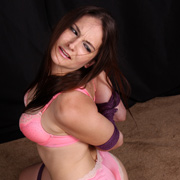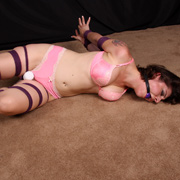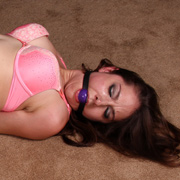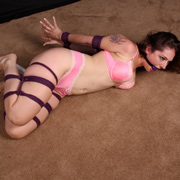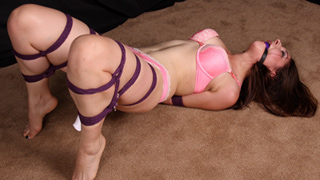 Squirming in her ropes Sarah tried to find the knots but with her elbows and wrists cinched behind her back the task was far from easy. I planned on making her squirm so I made sure everything was nice and tight. After 10 minutes with no escape I tied a wireless wand to her pussy and let it loose. Sarah's struggles didn't take long to kick into high gear. Without a power cord there was no shutting it off and as she soon discovered, it was only on low. A few adjustments of the vibe and she was in orgasm heaven. At least until the batteries run out in a couple hours!

Sarah vs. The Traffic Jam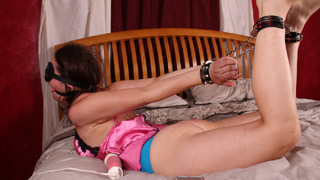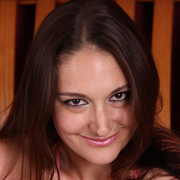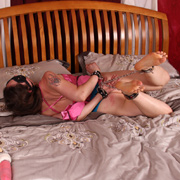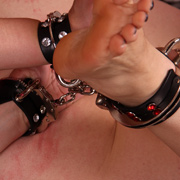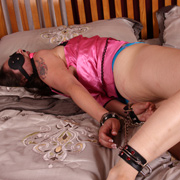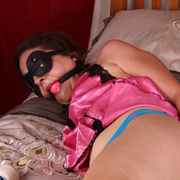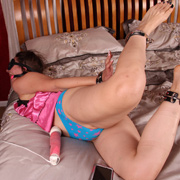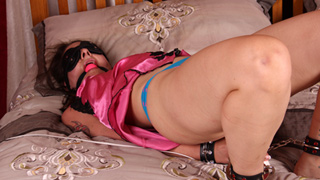 Sarah was looking to get her weekend of bondage fun started as soon as possible. Only one problem, her boyfriend was stuck in traffic. Undeterred she grabs her toys and get him on the phone. He's all to happy to instruct her in tying herself up; maybe a bit too well. Blindly following his instructions (quite literally once told to put on a blindfold) she ends up with cuffs on her legs and wrists in a hogtie. After a good long struggle and heavy panting he gives her the OK to use the vibrator, but will he let her cum?

Sarah vs. The Interlude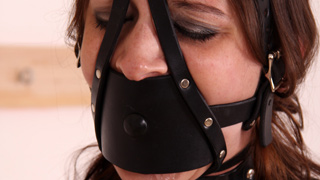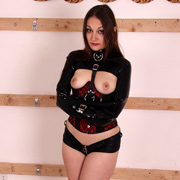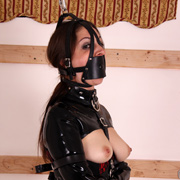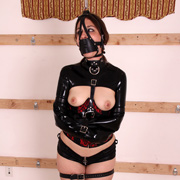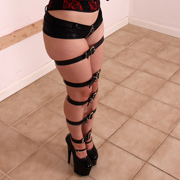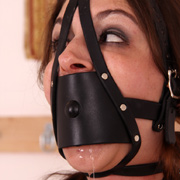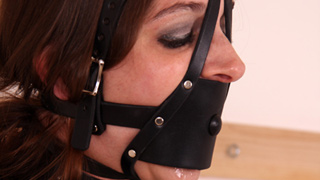 While I am prepping the room for a challenging predicament for Sarah, she tried to sit still in her latex straitjacket. Despite her gag keeping her quiet she was still quite a distraction as she squirmed and fidgeted in her chair. There was only one thing to do and I quickly whisked her to the basement for some time to herself. Confused at first Sarah plays along and squirms in the belts and latex keeping her well secure. As the minutes pass she soon realizes I'm not coming back. Dangling like a worm on a hook by the ring in her gag she tries to grunt and stomp for attention. Little does she know she's in for a not so brief interlude as I take my time setting up her next torment.