Bella vs. The Forced Experiment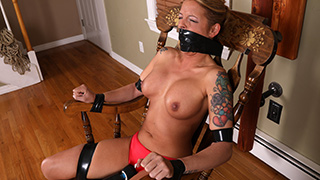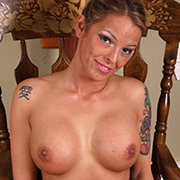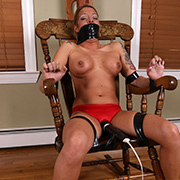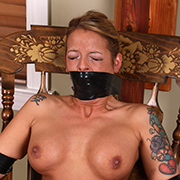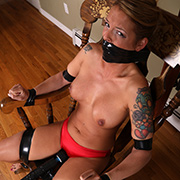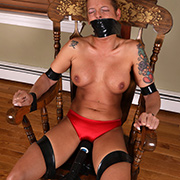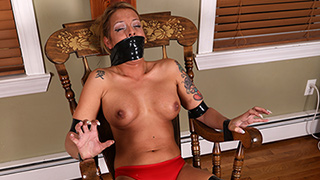 When starting the experiment I expected Bella to either orgasm right away or manage to hold out to the end. To prevent the former and deny her the orgasm she desperately wants she's told any orgasm will prevent her release. With heightened motivation you can tell by her expressions she is trying hard to refuse the impending climax. Breathing heavy through her nose she manages to make it through a few minutes on low but it's obvious she's right on the edge. Will she make it until the end of the experiment or will she succumb to her baser desires and extend her stay in the chair?

Bella vs. An Immobile Afternoon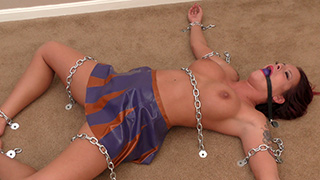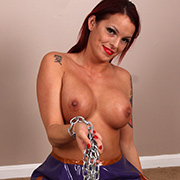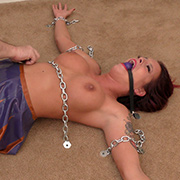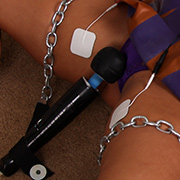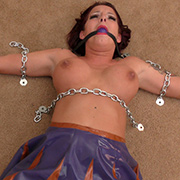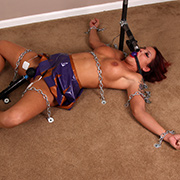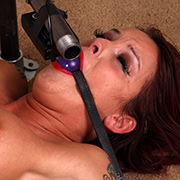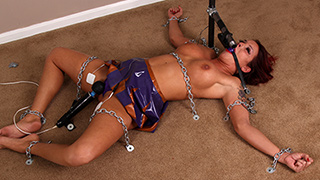 Bolted to the floor with chains, Bella is about as vulnerable as she could get. Even her ballgag is tightly screwed into the floor, ensuring an extra tight fit. In the first part she is just getting warmed up, struggling to escape without much success. To ensure she's giving her best efforts, a bit of tickling is a sure fire way to gain a reaction. The chains prove too much, however, and she can only lie still and endure. Her long afternoon is only getting started as vibrators and her favorite TENS unit will be keeping her company in part two.

Bella vs. The Job Offer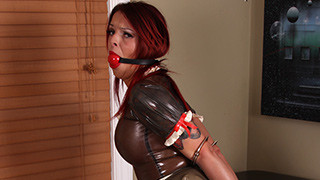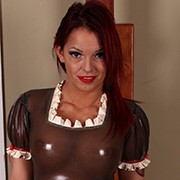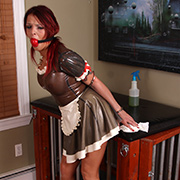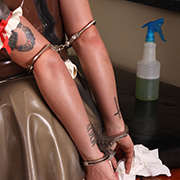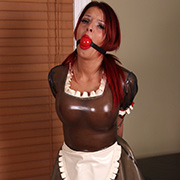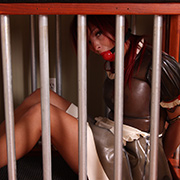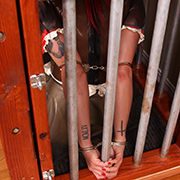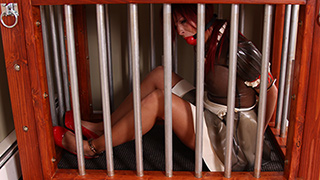 With everybody looking to make some extra cash Bella couldn't turn down a very lucrative job offer. So when she's told that the generous pay involved wearing latex and a bit of bondage she was, of course, reluctant but still willing to hear the details. Once she changed into her latex maid outfit she was still anxious but had to admit she loved how it looked on her. Hinged handcuffs started her interview along with a bit of window washing. The cuffs made it very difficult but making 10 times her normal rate was worth a little pain. Assured she was doing great a ballgag ensured she kept any thoughts to herself. Another set of cuffs on her elbows really made her helpless and start to doubt the money was worth it. Trying to appease her interviewer and captor she did her best to clean, even inside the cage as told. As the cage door locked behind her she knew it was all a ruse. How stupid could she be to fall for such an obvious trap. Worse, she wasn't sure she told anybody where she was going!

Bella vs. A Bit of Vinyl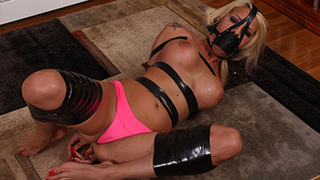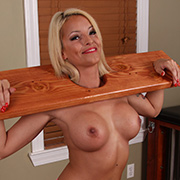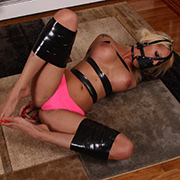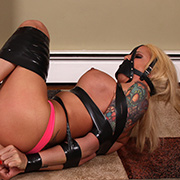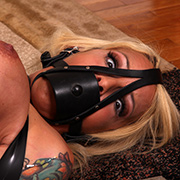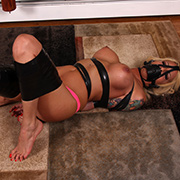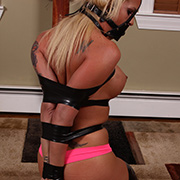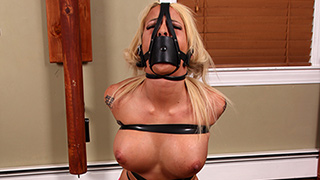 A few coils here, a few there and in a couple blinks of the eye Bella is completely helpless. Drool spills from behind her gag as she tries her best to extricate herself from the coils around her elbows and legs. Her efforts are only rewarded with sore muscles and tape that works more like a rubber band. Every time she stretches it even a small amount, the vinyl tape contracts again, making sure Bella's elbows are always touching. To her dismay, her helpless state has come at the cost of only a half a roll. As there is no point in wasting the roll, I am all too happy to add the rest just to be sure she is secure for a good long time.

Bella vs. A Quick Penalty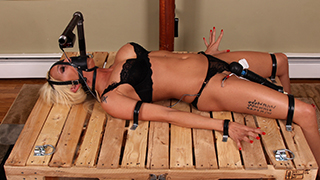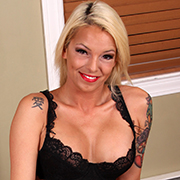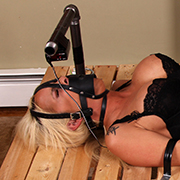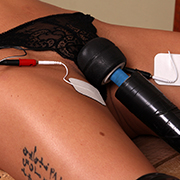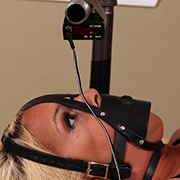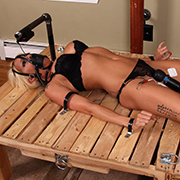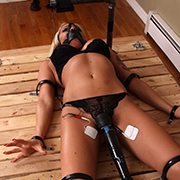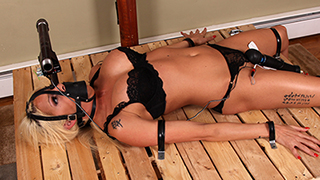 Bella lays still as steel bands are bolted around her body, keeping her frozen to the tabletop. Her mouth gagged with a panel gag with the top locked in place, she stares are the device above her. Once it is turned on any sound she makes quickly turns into an unpleasant penalty as an electric shock. It only takes a few zaps to convince her to be as silent as possible. The magicwand between her legs has other plans, and soon leaves her panting heavily through her nose. Even on low she doesn't stand a chance and soon falls deep into a vicious cycle of pleasure and pain.