Serene Isley vs. The Toy Shipment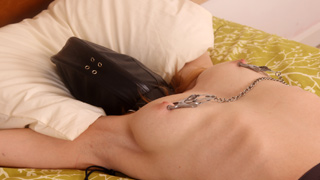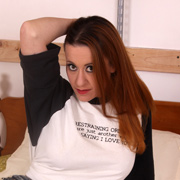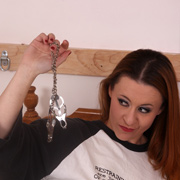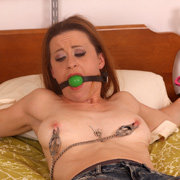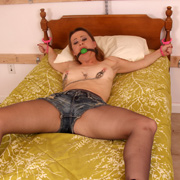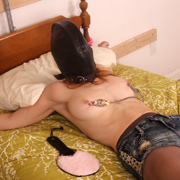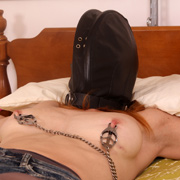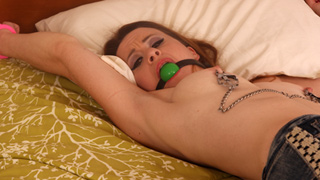 When the package arrived Serene knew exactly what she was in store for. It was a game they played; he would ship her a set of restraints and she's get herself nice and secure before his arrival later that day. Serene loved coming up with new and creative ideas to bind herself with. Of course there was the thrill that maybe this time he wouldn't come to save her; that really got her juices flowing. It wasn't long before she had herself hooded and gagged with her limbs cuffed in a spreadeagle. While thinking ahead to leave the key close the hood blocked her view of where it was. Unfortunately for Serene she accidentally drops her only key onto the floor plunging her into scariest fantasy. Trapped and alone and at least 6 hours before he comes to save her... if he comes at all.

Serene Isley vs. The Recycled Hose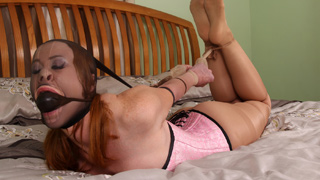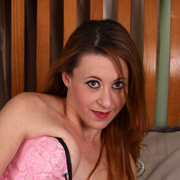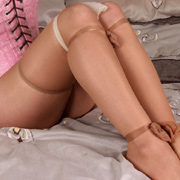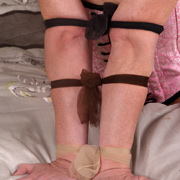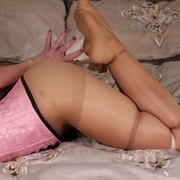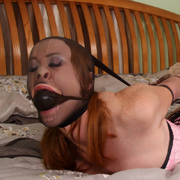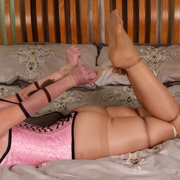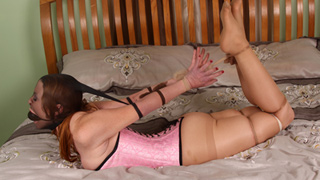 So when Serene returned a box full of pantyhose to me full of runs; a little payback was in order. It seemed only fitting to tie her up with the very hose that was ruined. You can recycle just about anything if you put your mind to it. Legs, ankles, thighs, and even elbows are cinched tightly together. The nice thing about pantyhose is once you secure the knot there's no getting out without scissors. With a large ball tied in her mouth with more hose, Serene tries to protest and pick at the knots but it's no use. Maybe next time she will be a bit more careful with her pantyhose.

Serene Isley vs. The Hair Pin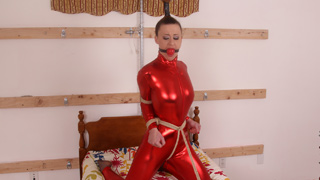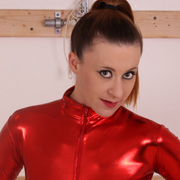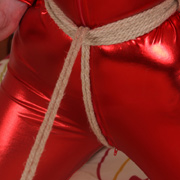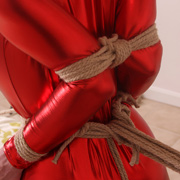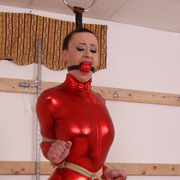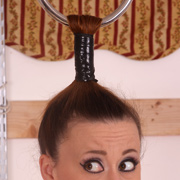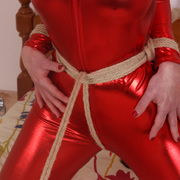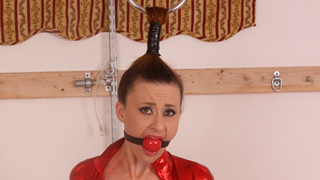 Serene had no idea she was about to put a whole new meaning on the phrase 'stuck in the middle'. She starts with both legs tied apart on on her knees. Elbows cinched back and wrists at her sides. One rope pulls her elbows and body back while a crotch rope pulls her body forward... tightly. The cherry on top is her hair is firmly secured to a suspension ring above her leaving her completely stuck. A fact soon confirmed by lots and LOTS of tickling.

Serene Isley vs. Pink & Silver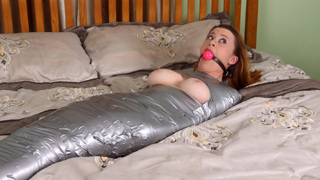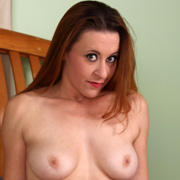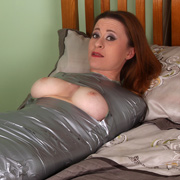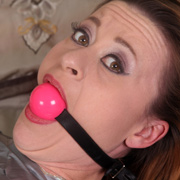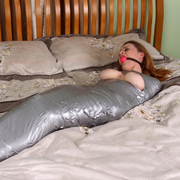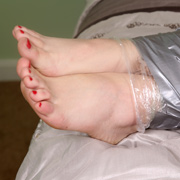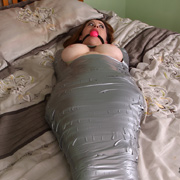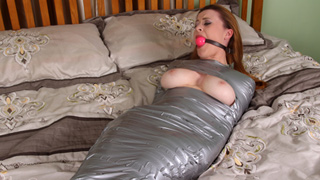 To those who've been mummified before they can appreciate the predicament Serene finds herself in. With a layer of plastic under the duct tape escape is not only impossible it's truly immobilizing. As she soon finds out, even the simple task of rolling over takes great effort. Not the mention when her exposed feet are tickled Serene can't even flinch to get a reprieve. As she continues to struggle however her building body heat only seals her in tighter as the tapes adhesive grows stronger. With feet and breasts exposed I'm sure I'll find a way to keep her squirming.

Serene vs. Her Ticklish Toes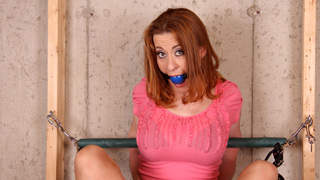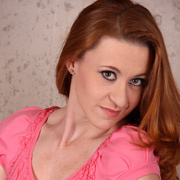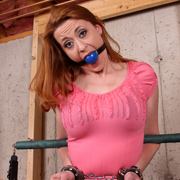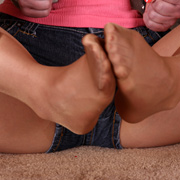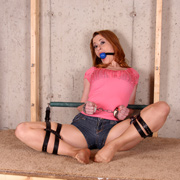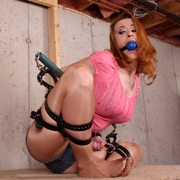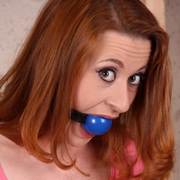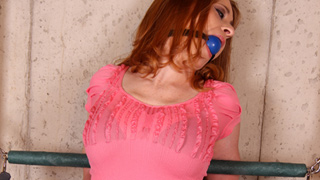 Once you're tied up there's not a whole lot you can keep a secret. Like when Serene tried to convince me she wasn't ticklish and it wasn't worth me even trying. Nodding in feigned agreement I took my time securing her into a tight turtle bind. Once finished my fingers couldn't help but discover the truth. Starting with her sides, armpits, and knees Serene put up a good fight and held back. In her position however she knew she was totally helpless and there was only one spot left... her pantyhosed feet. It's a good thing she was chained to the wall.