Bella & Briella vs. Their Role Reversal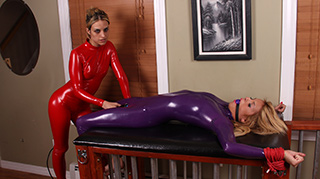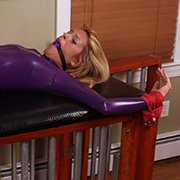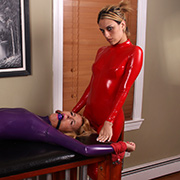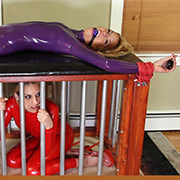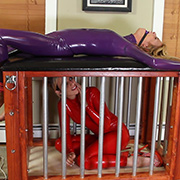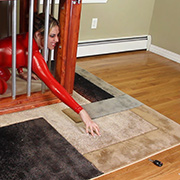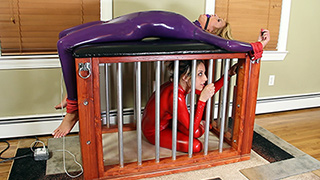 Always the Domme, Briella pawed her latest captive with curiosity. What if she was captive for once? Better yet, what if she could do it on her own terms? Her plan for Bella would be to give her the key to the cage below her, giving her power over her release. At first Briella loved the rush her new confinement gave her. Her only method of escaping was to torment Bella through tickling and orgasm denial. To her surprise, however, Bella enjoyed her power and wasn't going to give it up in exchange for an orgasm. As the minutes of captivity passed, the game soon lost its appeal for Briella and she was starting to panic. Desperation soon took hold and Briella lunges for the release remote, knocking it from Bella's bound wrist. The remote well out of reach now, there's only one way out... at least for Bella.

Bella Ink vs. A Sensitive Position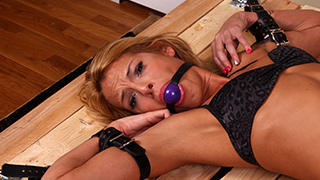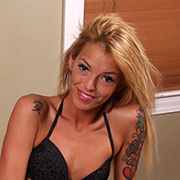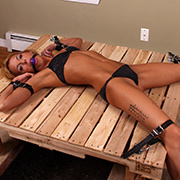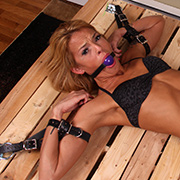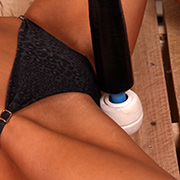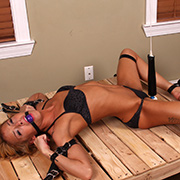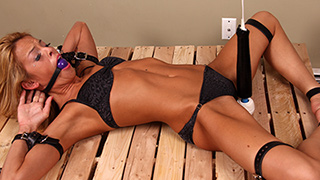 As the saying goes, no plan survives first contact. For Bella, once I had her legs, arms, and even feet strapped tightly in place I had planned to tease her relentlessly. With the magic wand set on low the suspended vibrator would only graze her most sensitive of areas. Any attempts to move closer or gain relief would only push what little she had away. Bella however was far more sensitive than I anticipated. Within seconds she is overstimulated with pleasure, unable to push it away for more than a second. The first of many orgasms reached their peak quickly. Watching her try to catch her breath before another orgasm hit her one thing was clear. While the plan was technically a failure; the mission was still a success.