Billie vs. The Orgasm Pole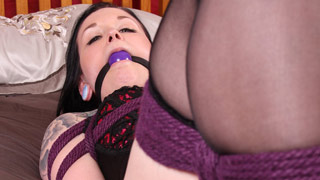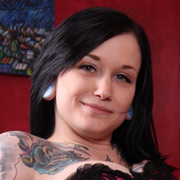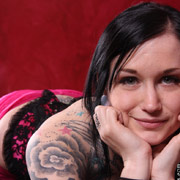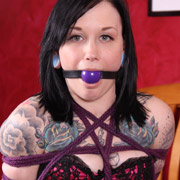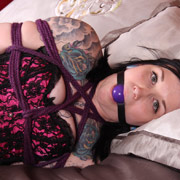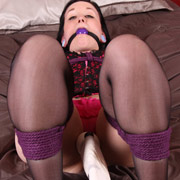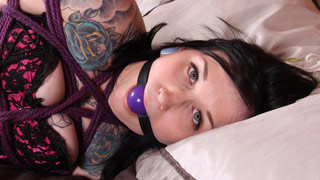 Billie is a girl who knows what she wants and after a while in my ropes it was an orgasm! I did after all promise one but never really said how. She wasted no time squirming her way to the pole waiting for me to turn it on. One does not simply get tired of watching a bound girl writhe against a vibrator. After her climax she remembered the other part of our deal. For every orgasm was another 30 minutes bound which sends her trashing hopelessly against the tight ropes.

Raquel vs. The Orange Binds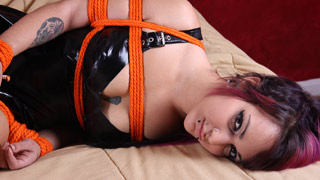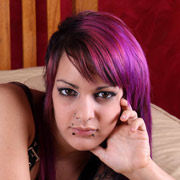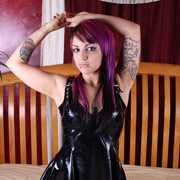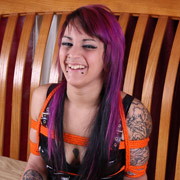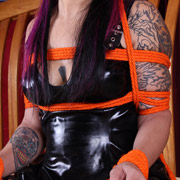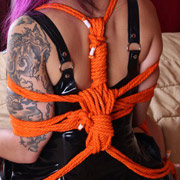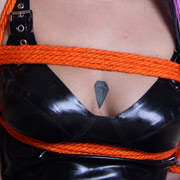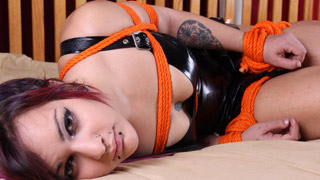 I've always had a thing for exotic hair colors so when Raquel came by I couldn't wait to see her prettied up with my ropes. This started simple enough with a quick wrist to thigh tie. Another cinched her elbows while another pulled her legs apart. I could feel her muscles flex, testing her bonds and realizing how helpless she had now become.

Amaya vs. The Rope Stirrups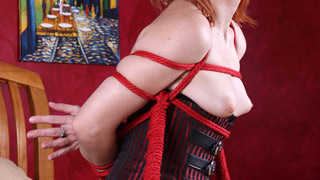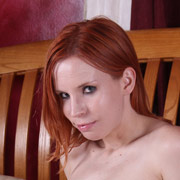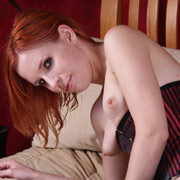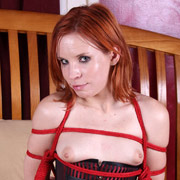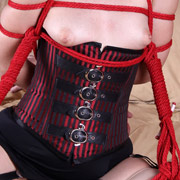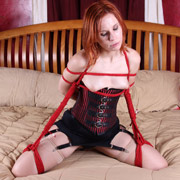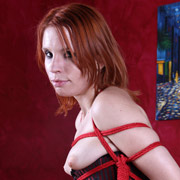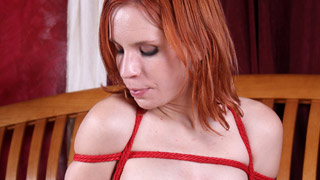 Red corset, red hair and of course, red rope! Amaya was tired but I wasn't quite done with her yet. She tried to protest but a tight ballgag stopped all that noise. Helpless in her ropes all she can do is struggle and try to get free. If not, she's sleeping in the them!

Amy vs. The Ear Tie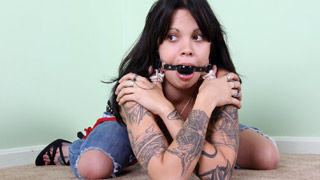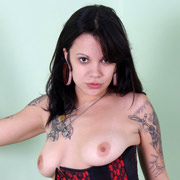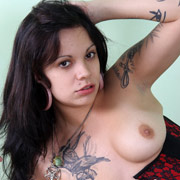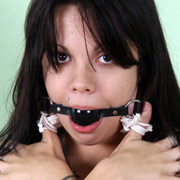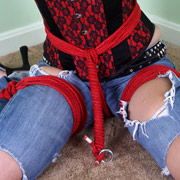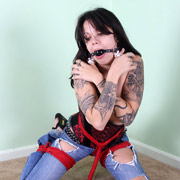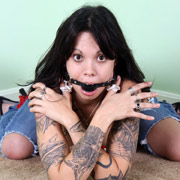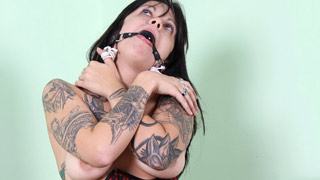 When Amy walked into my house and I noticed her wonderful stretched ears I knew exactly what to do. Tossing her shirt off to expose her beautiful breasts I tied each of her thumbs tightly to the opposing ear. The simple yet effective tie left her far more helpless than she could have imagined. Applying the frogtie and crotchrope was a simple matter at that point. After strapping down her ball gag I left her to get free. With every knot out of reach reality soon set in, she was trapped. Tethered to the floor by her crotch rope.

Makenzie vs. The Vetwrap Vibe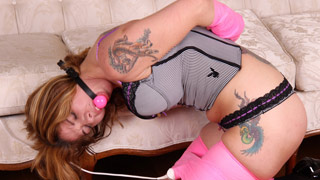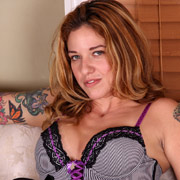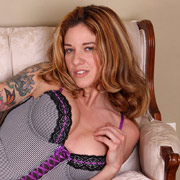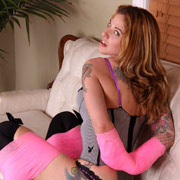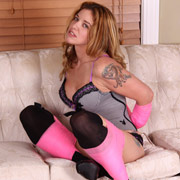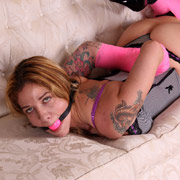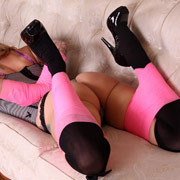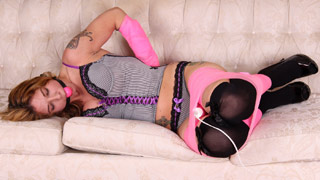 If you ever wanted an example of how powerful the Hitachi can be, look no further than Makenzie. New to modeling and never been tied up before she was full of butterflies when she walked into my studio. I wrapped her forearms in pink vetwrap and wrapped her legs into a frogtie. I love vetwrap for newbies because it offers the illusion of freedom. It feels flimsy, but they're not getting free! I let her struggle for a few minutes before giving her another first, the Hitachi. Instantly the low setting consumes her and leaves her twitching. Unable to help myself I soon kick it onto high and wrap her knees together pressing it harder against her pussy putting her into overdrive.