Bella Trix vs. Her Level Up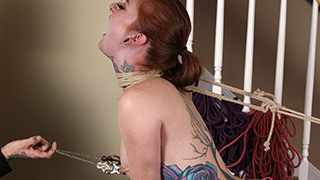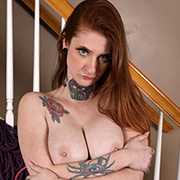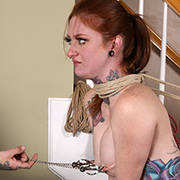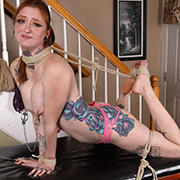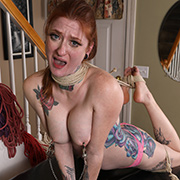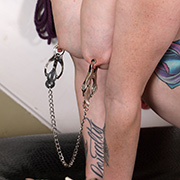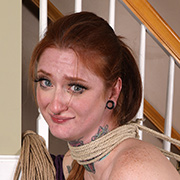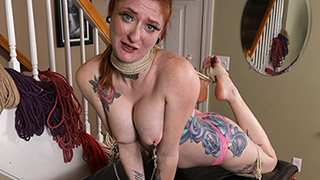 Flipping through bondage pics on her phone Bella smiles and points that the screen. She was looking to try something challenging and this would do it. Before she had a chance to change her mind, Bella is stripped down and tied to the top of the cage. Pulled into an arch, her neck rope is tied to her feet forcing her to maintain the difficult position. As the seconds tick by I can see she already wants out. She's reminded that it's only a challenge if she's actually challenged. Realizing she's in no position to argue, she soldiers on. You know it's a good predicament when she says nipple clamps were the easy part.

Bella Trix vs. Blissful Isolation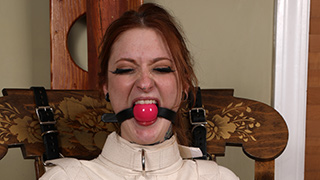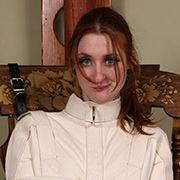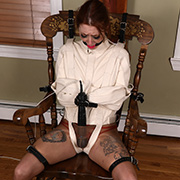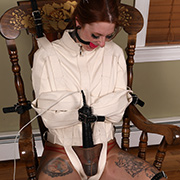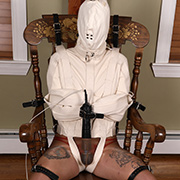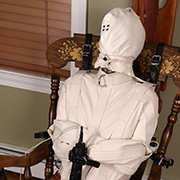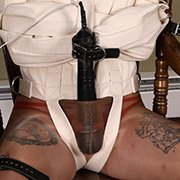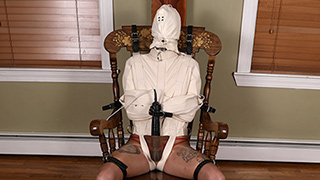 After a long day of doing mean things to Bella I felt a bit guilty. Maybe it wouldn't hurt to let her have an orgasm or two before the day is out. With her fitted tight in a straitjacket, belts lock her tight to the chair. A wand is stuffed down her pantyhose while a gag makes sure she doesn't make too much noise. Knowing how much she hates hoods, I couldn't help but be a little mean. We can't give her the wrong idea after all. I'm sure after a dozen or so orgasms she won't care.

Bella Trix vs. The Forced Experiment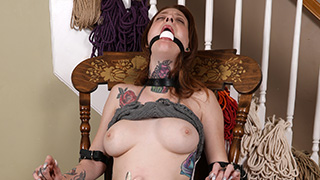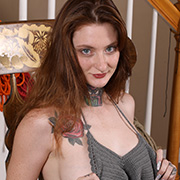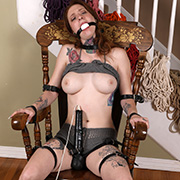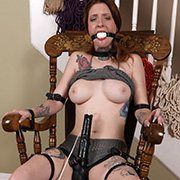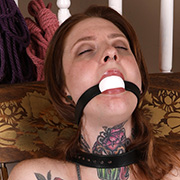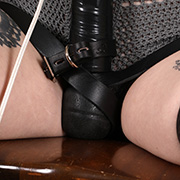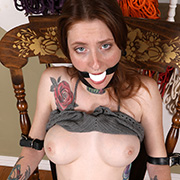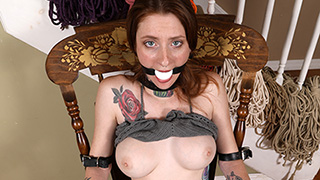 As Bella was belted to the chair her confidence isn't high that she'll make it through the gauntlet. Five minutes on low and another 5 on high with the wand pressed tight against her pussy. After the first few minutes on low Bella is already 80% from an orgasm. Knowing that most women are unable to resist Bella is determined to make it, even at the cost of relentless edging. No matter the outcome, it's always a pleasure to watch her squirm.

Bella Trix vs. Her Careless Fantasy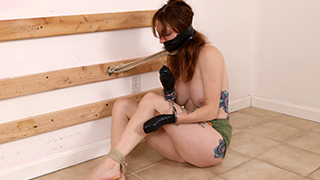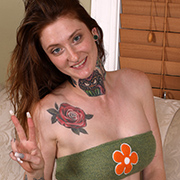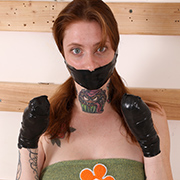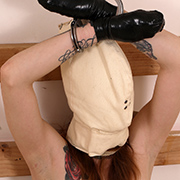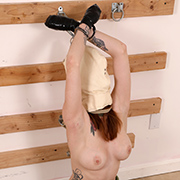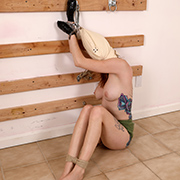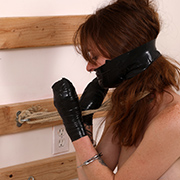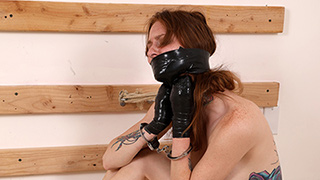 Over the course of weeks Bella expressed her love for bondage and her wish to live out some of her fantasies. Most were tame but certainly a few that piqued my interest. So when I noticed her still asleep I figured why not jump into the thick of it. Once she was in the basement, taped hands, mouth, and a hood should give her a start when she wakes up. I'm sure Bella would have preferred to start simple with some time in the cage. We'll have to see once the weekend is over if reality is as fun as her fantasies.