JEM vs. The Bed Anchor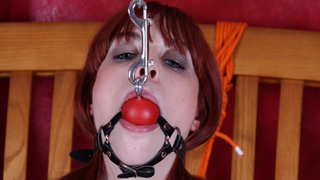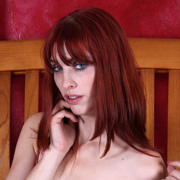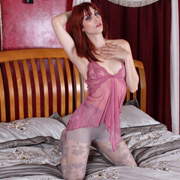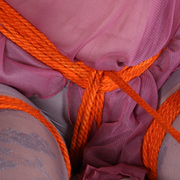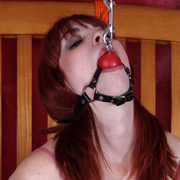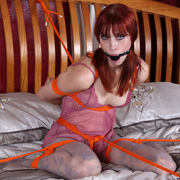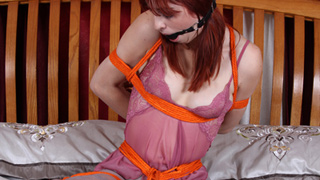 Without stating the obvious, JEM is a feisty girl who loves nothing more than to escape. Wise to her ways I setup a special tie just for her. I first bound her in a box tie to get things started. Next came her crotch rope, tied and knotted at the foot of the bed. Another rope secures her arms to the headboard while more pull her pantyhosed legs apart. It's about now when she realizes that all the knots are well out of reach but I'm not done yet. After a good struggle I change out her gag which leaves her completely anchored to my bed... yum!

Deanna vs. The Snap Hooks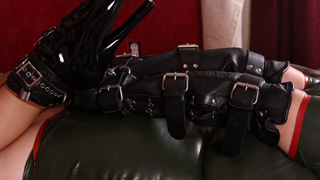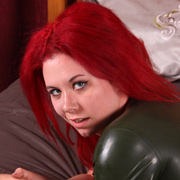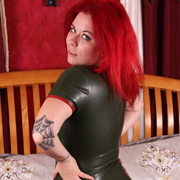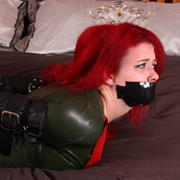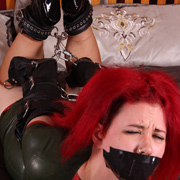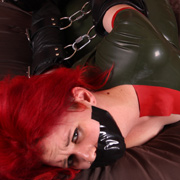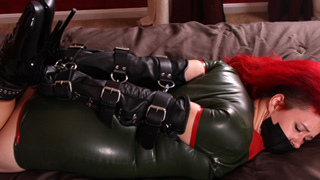 When tying pretty ladies up I tend to see the experience as similar to cooking. You know what you like and add ingredients to make the dish. With Deanna, I started her out in a skin tight latex dress, armbinders, ballet boots and a tightly taped mouth. Secured into a hogtie the recipe was starting to take shape but needed more. With a fist full of double ended snap hooks I spiced up her hogtie leaving her grunting and rolling, completely helpless.

Billie vs. Attempted Orgasms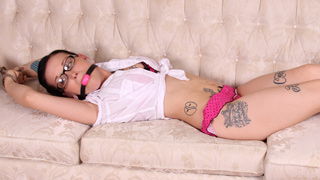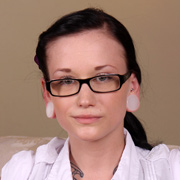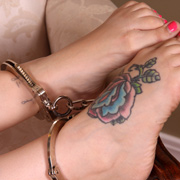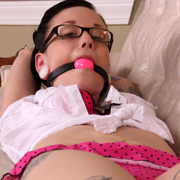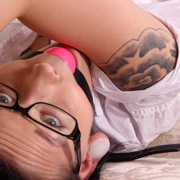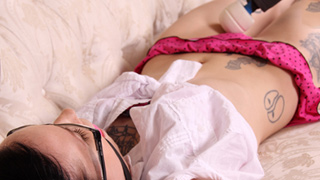 When Billie asked if she could try her hand at self-bondage I was curious to see where things would go. I half expected an easily escapable bind but Billie had a plan in mind. With a few sets of handcuffs she had herself locked tightly to the couch with no hope of getting free. I could tell she was quite pleased with herself as she enjoyed her handywork. Working herself into a frenzy I could tell exactly what she really wanted. Mounting the magic wand to a pole I positioned it inches above her bikini bottoms. Billie moans in frustration as she tries to find the strength to keep her pussy pressed against the vibrations while the cuffs pull her back down. Somehow I think she is going to find a way to get it no matter how long it takes!

Ariel vs. The Melting Tape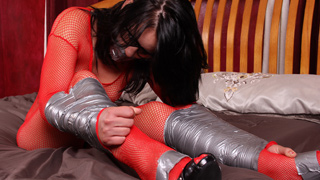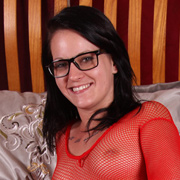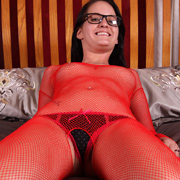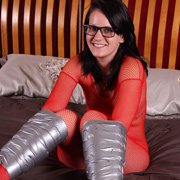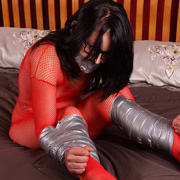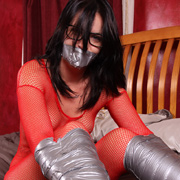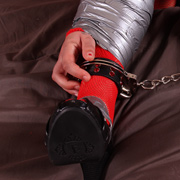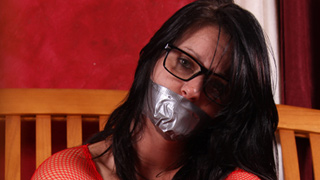 With temps over 100 degrees and no air conditioning it was a perfect time to wrap poor Ariel in some duct tape. I secured each arm to her legs nice and tight and even taped her shoes for good measure. Her confidence ran high for a while thinking she could rip it off but each wiggle, tug, and pull only warmed the tape more. By the time Ariel's frustration had reached its peak the duct tape's adhesive had turned to goo and clinging to her skin. The only way out was to cut the tape and her clothes!

Tracey vs. The Hitachi Cherry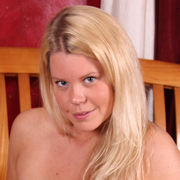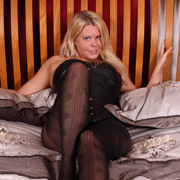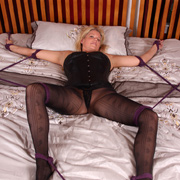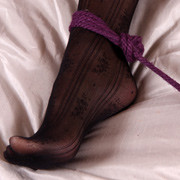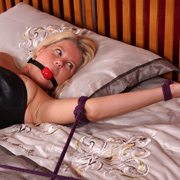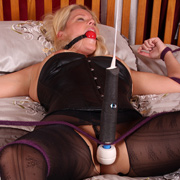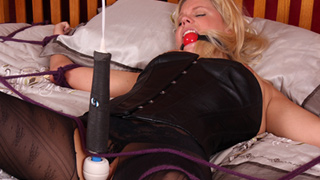 It always put a smile on my face when a girl is excited to try something new. Tracey had been tied, bound, gagged and restrained more than one can count but somehow never encountered the Magic Wand. This was an injustice that I simply could not let pass. Ballgagged and bound in a web of ropes I let her struggle for a bit. Satisfied she wasn't getting free I hung the Hitachi in place and turned it on low. Her eyes widened with surprise as the Magic Wand performed its, well, magic. As her first orgasm built I tightened up the ropes and sat back to watch the ride.