Deanna vs. The Creaking Chair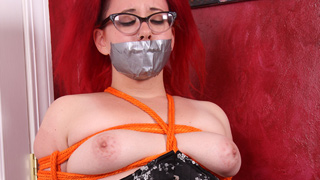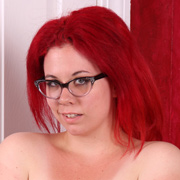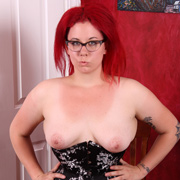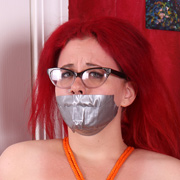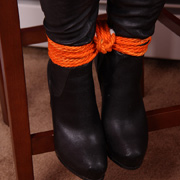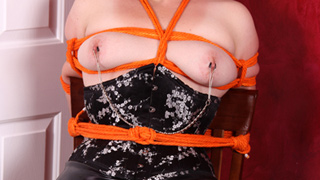 Nothing seems to evoke the damsel in every girl better than a chair tie. For Deanna though, peril was truly foremost in her mind. It could have been the tight ropes wrapped around her body or maybe that she was on her own to escape. My comment on the chairs lack of stability as I tied the last knot probably isn't helping her mindset either. Try to escape or hope for release? One thing is for sure. Deanna had better decide fast, those nipple clamps aren't getting any looser.

JEM vs. The Ballet Boots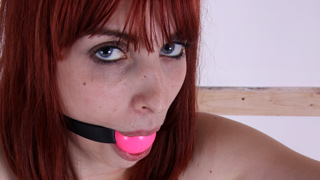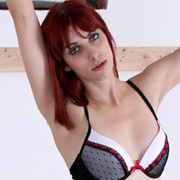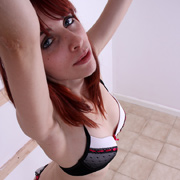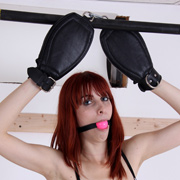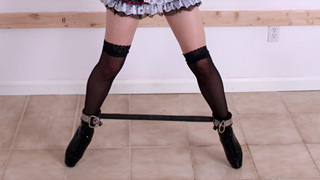 One simple job, that's all she had. Instead of cleaning my house while I was out she spent the time trying on shoes and outfits. When I returned I found her in nothing but some lingerie and ballet boots. What better punishment than to let her spend some quality time in the outfit of her choice! I put leather mittens and a gag in her mouth to prevent any objections and led her to the basement. Once there I attach JEM's mitten to the ceiling and she's left with two options. Stand in the ballet boots or hang by her mittens. Either way, she's going to have a long... long time to think about it!

Nyxon vs. The Hard Point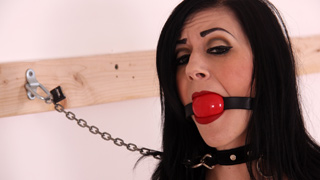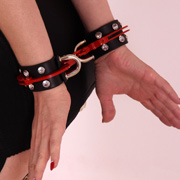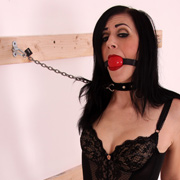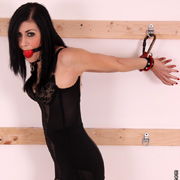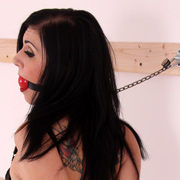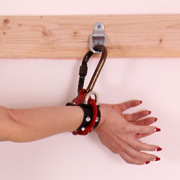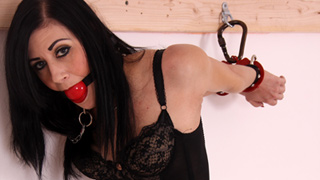 I start by leading Nyxon into the basement and anchor her collar chain to the wall. Handcuffed and helplessly tugging against the short chain I can't help but think how hot that ballgag looks between her lips. Still, there's no such thing as 'too' helpless and before she knows it her arms are pulled up behind her, locked to the wall. With her arms stuck in a strappado I modify her collar chain to make it even tighter. Now that I have her completely vulnerable... what else can I do!

Billie vs. Her First Strappado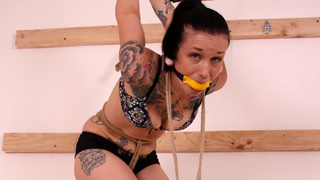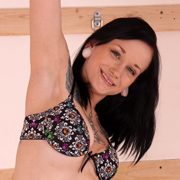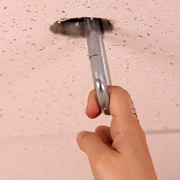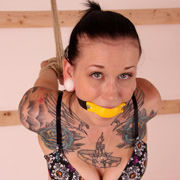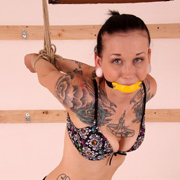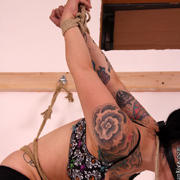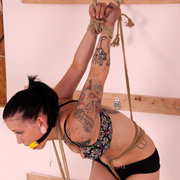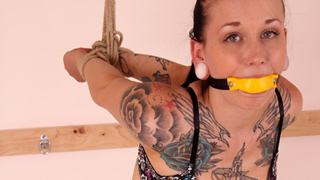 When Billie asked what a strappado was I would have told her but thought it would be much for enjoyable to show her. With a a new hardpoint installed and rope in hand I led her to the basement for one some one on one instruction. I start by pulling her arms up high and let her feel things out. Not surprisingly she took to her first lesson like a champ. So well in fact I skipped to the next lesson and added a tight crotch rope tether. Moaning an tugging at the ropes, her helplessness was truly sinking in. For the final lesson I tie her legs together and around her neck forcing her arms up even higher. Balance is difficult now but lucky for Billie, that strappado will hold her up until at least the end of the lesson. Maybe longer.

Viorica vs. The Bag Struggle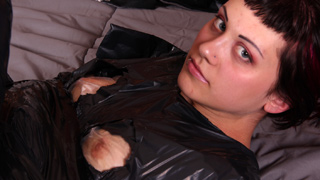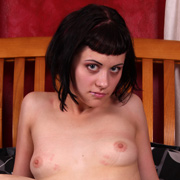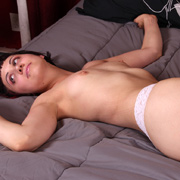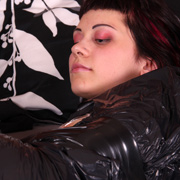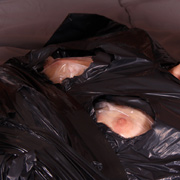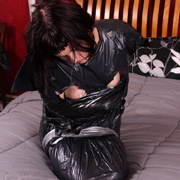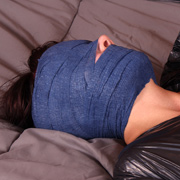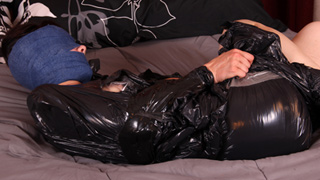 I get a lot of emails with a lot of requests and ideas from fans and members. This was a member request that I thought would be fun as did Viorica. I start her out with multiple layers trashbags held in place with heavy electrical tape. More tape and more bags are added until she is well secured. As a finishing touch, holes are cut revealing her plastic covered breasts. I leave her to struggle to get free but the tape does it's job well; stretching just far enough to tire her out. I'm not quite done yet and wrap her head tightly with vetwrap leaving her gagged and blind. Will she have the strength and energy to break free or is she stuck for the night?