Ludella vs. Table Struggles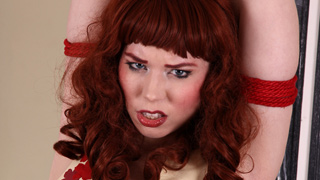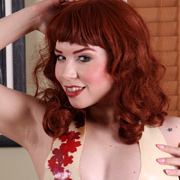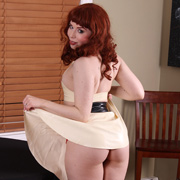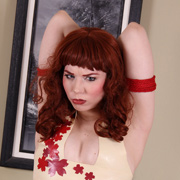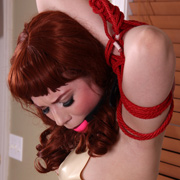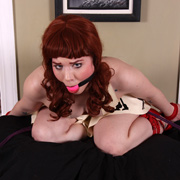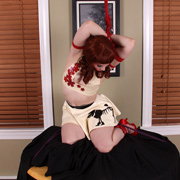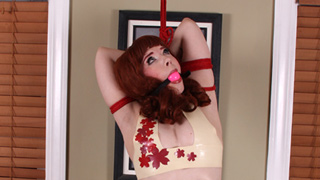 Decked out in latex there was only one place for Ludella which was on display. With her arms bound behind her neck and legs tied she certainly is quite a sight. I let her struggle for a while before topping her binds with a nice big ballgag and tethering her to a ceiling hook. We can't have her falling over! It's in this vulnerable position that I discover how deliciously ticklish she is. Ludella eventually tries to make an escape, but I like her just where she is. I'm sure you do as well!

Raquel vs. The Orange Binds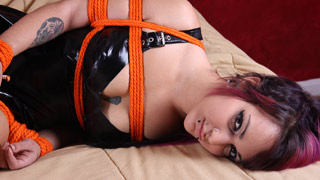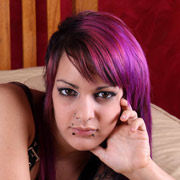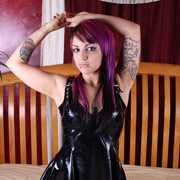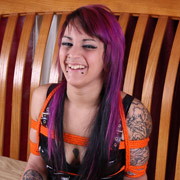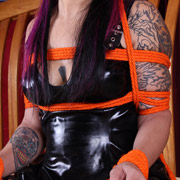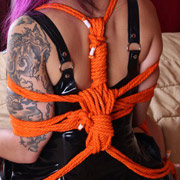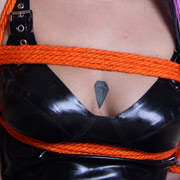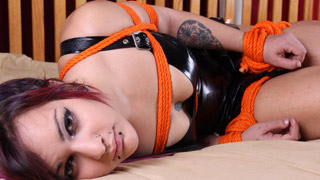 I've always had a thing for exotic hair colors so when Raquel came by I couldn't wait to see her prettied up with my ropes. This started simple enough with a quick wrist to thigh tie. Another cinched her elbows while another pulled her legs apart. I could feel her muscles flex, testing her bonds and realizing how helpless she had now become.

Alex & Viorica vs. The Shocking Touch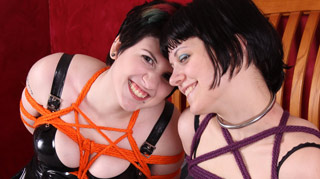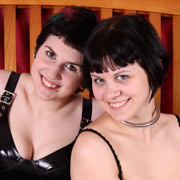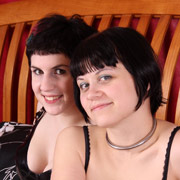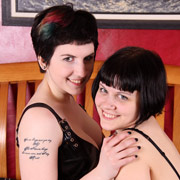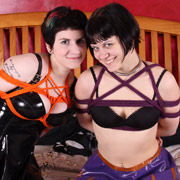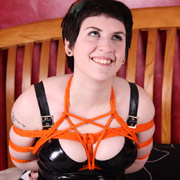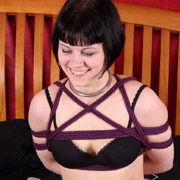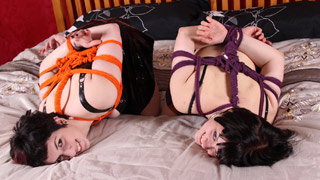 Both of them were plotting against me from the start. As soon as I had them tied the two of them were going for each other's ropes. I wasn't going to make it easy for them though. Cranking up my ErosTek box, I put one pad on Alex and the other on Viorica. A single touch and they share the shock together. Tied inches from each other, can they avoid the painful shocks? Can they escape? I know I had one hell of a time watching them try!

Amy vs. The Vibrating Chair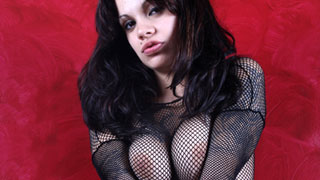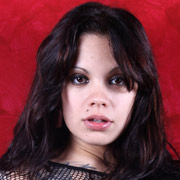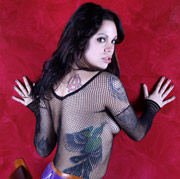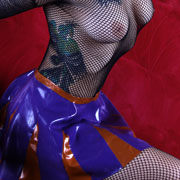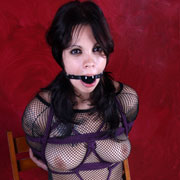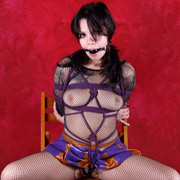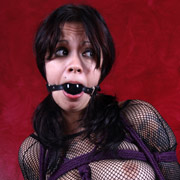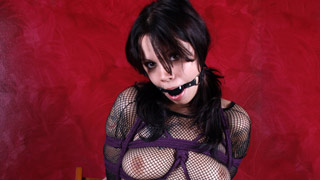 After wrapping her in tight purple ropes, A6M6Y6 (Amy) didn't think that a little wooden chair could hold her down. Knowing better I decided a quick demonstration was in order. It didn't take long for her to give up, especially with the vibe just out of her reach. I love to watch her cum so I strapped the Hitachi wand to the chair on high and watched the show.