Gmoras vs. Her Trial & Error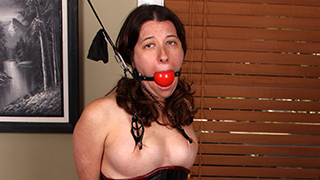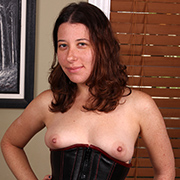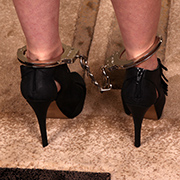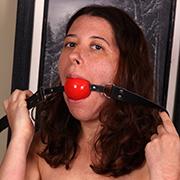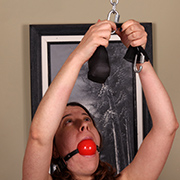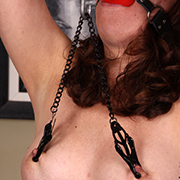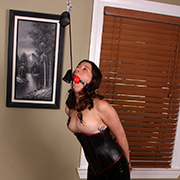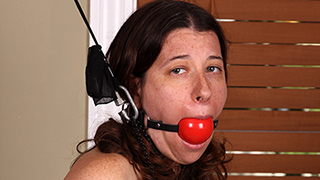 It was one of her favorite short stories. Gmoras read it one last time before deciding to try the self-bondage the story girl had done. Not one to take a shortcut, she matched the story right now to the latex skirt can corset. The two and half inch red ball gag Gmoras buckled tightly stretched her jaw wide. One detail the story lacked was how much ice was used but knew it should last an hour. To be sure, Gmoras put nearly a dozen in her pantyhose connected to her clover clamps. Little did she know the cool room and amount of ice would keep her trapped for many multiples of her intended confinement. A detail she realizes long after the steel cuffs holding her wrists are locked by her own hand.

Johannie vs. Her Rocking Isolation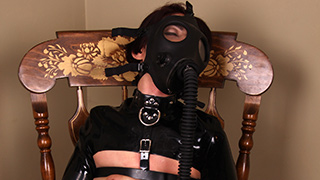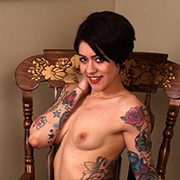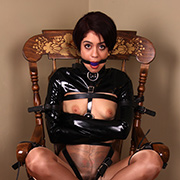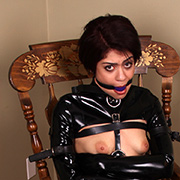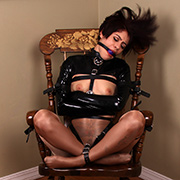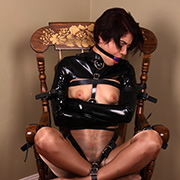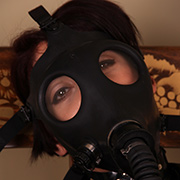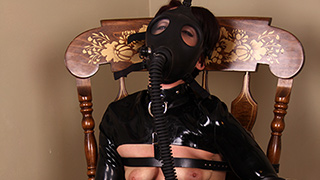 Johannie had hoped her bondage might stop after the straitjacket went on. Her hopes soon dashes as she's covered in belts tightly securing her to the rocking chair she was sitting in. Every struggle frustratingly voided by the chair's movement. Drooling profusely through her gag she could only shake her head when she could see what came next. The rubber gas mask easily goes onto Johannie's head forcing her breathing through a small tube. Struggling harder than over now, I simply sit back and enjoy Newton's 3rd law in all its glory.

Hannah vs. A Touch of Black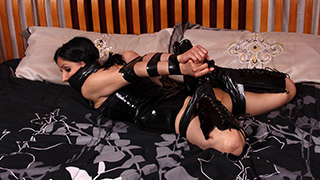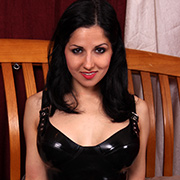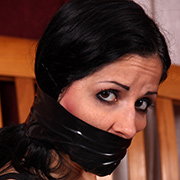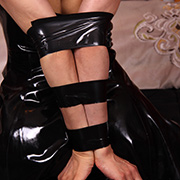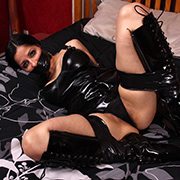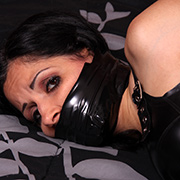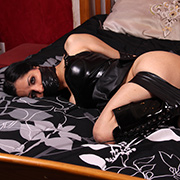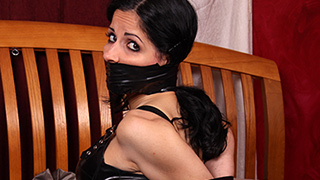 Covered nearly head to toe in black Hannah couldn't help but enjoy her outfit. The vinyl tape accents circling her elbows, wrists, and legs were another matter. With panties sealed in her mouth under several layers of tape her displeasure of the situation was easily ignored. Undeterred, Hannah tries her best to find a weak point, anything that will gain her freedom. Every flex of her muscles only seemed to will the tape to constrict more. With her elbows already touching, she shuttered to think how much tighter it could get.

Autumn Bodell vs. Her Bucket List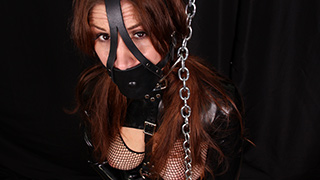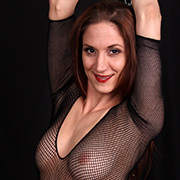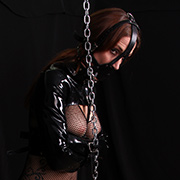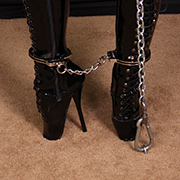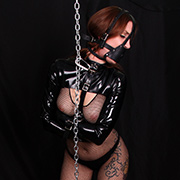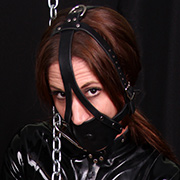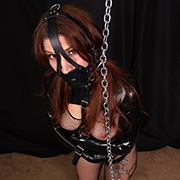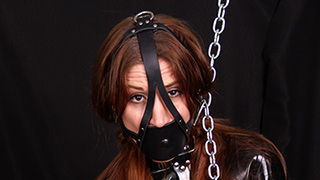 After seeing my collection of gear for the first time Autumn found a plethora of items she always wanted to try. To start she wanted to try on the ballet boots and latex straightjacket. With a little help she had them both on and pulled nice and tight. After adding my own adornment of a panel gag, it was time for Autumn to really try out her selections. Until now she hadn't stood in her boots yet until I lifted her up and connected her collar to a hanging chain. She's now left with only two options; hang by her collar or stand in her boots. Despite her struggles the straightjacket holds firm. While I suspect this is not what she had in mind, at least she can cross them off her list.

Jamie vs. Her Topless Attire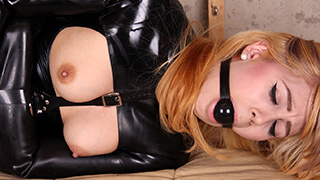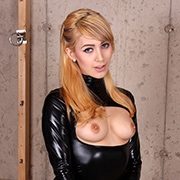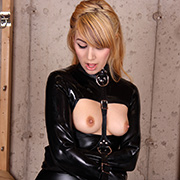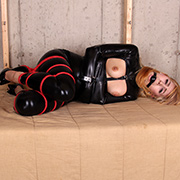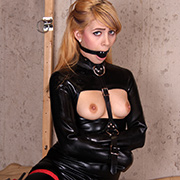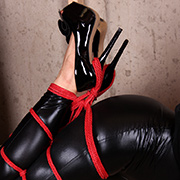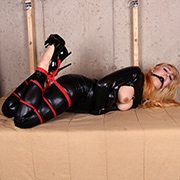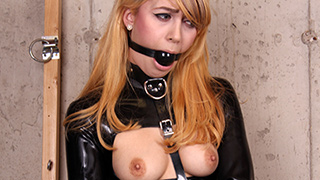 There was no doubt that Jamie was enjoying her new catsuit. Pitch black with cutouts in the right places. It looked especially good when her topless straitjacket was strapped on. Ropes are added to her legs to ensure she stays put with a gag to top it off. Bound high above a cement floor Jamie knew she had to be careful while struggling to get free. After some time passes it's obvious there's no escape, the perfect situation for a magic wand. Tied securely against her pussy there's no amount of wiggling, squirming, or struggles that can stop the torrent of orgasms.