Jamie & Serene vs. Black & Clear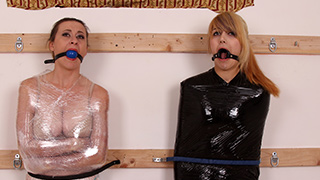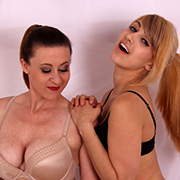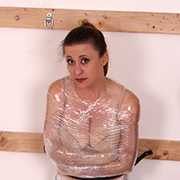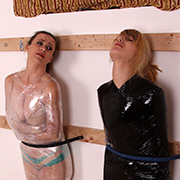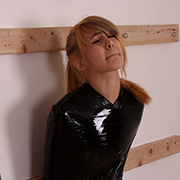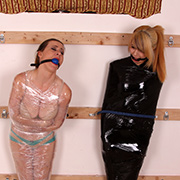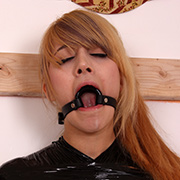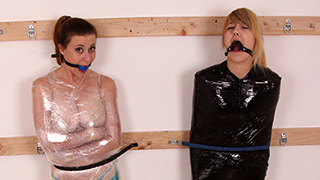 What could be better than one girl mummified in a secluded basement? Two of course! Jamie in tight black pallet wrap and Serene in an equally secure situation. Just to be sure neither worm away anywhere, both are bolted to the wall with metal straps. Frantically struggling it's obvious there's no possible escape but that doesn't stop them from trying. The dancing really begins when their sides and feet start to be tickled. The drool really starts to fly.

Jamie vs. Her Topless Attire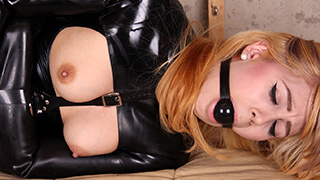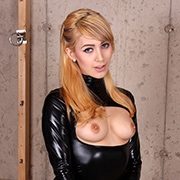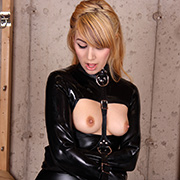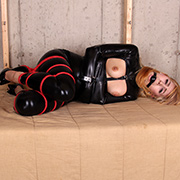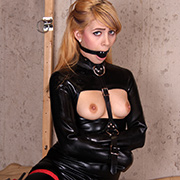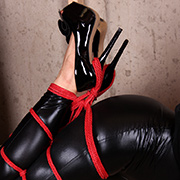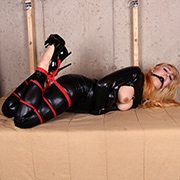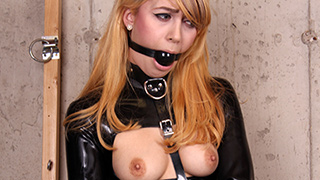 There was no doubt that Jamie was enjoying her new catsuit. Pitch black with cutouts in the right places. It looked especially good when her topless straitjacket was strapped on. Ropes are added to her legs to ensure she stays put with a gag to top it off. Bound high above a cement floor Jamie knew she had to be careful while struggling to get free. After some time passes it's obvious there's no escape, the perfect situation for a magic wand. Tied securely against her pussy there's no amount of wiggling, squirming, or struggles that can stop the torrent of orgasms.

Jamie vs. The Recital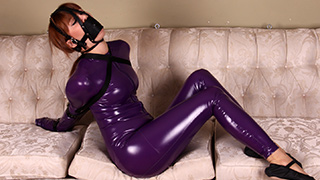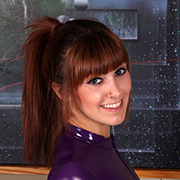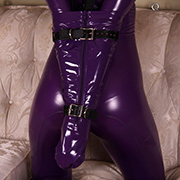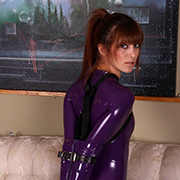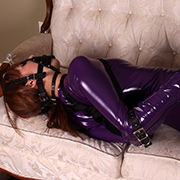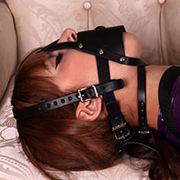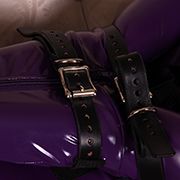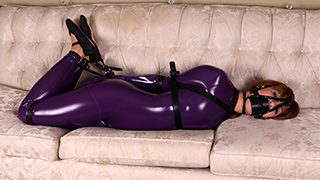 Responding to an online ad for a unique ballet show, Jamie was a bit sceptical at first. After getting to know the director a bit he asked that she try out some of the equipment she'd be wearing. Eagerly she put on the catsuit and ballet slippers. Not knowing what an armbinder was she agreed to try it out since it was part of the outfit, or so she was told. Little by little the director kept adding new restraints until it was too late. By the time she demanded to be let free he only smiled back at her in awe of her naivety. Struggling hard against the belts it was no use, Jamie was stuck in her hogtie until he wanted to free her.

Jamie & Viorica vs. A Prisoner's Dilemma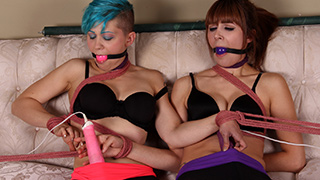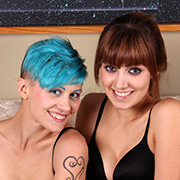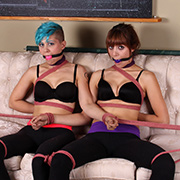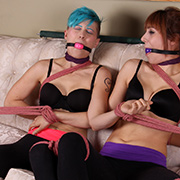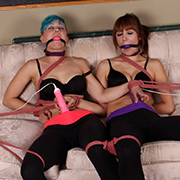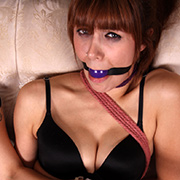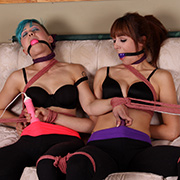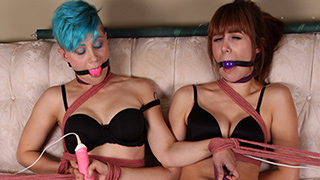 With both girls wanting to tie each other up and tease the other, neither wanted to go first. Eager to get what they wanted, Jamie and Viorica were eager to accept a compromise. After a bit of rope work both girls were well tied to the couch with all knots well out of reach. Each with a hand tied behind their back, the other was tied across the other girls body giving them full range to tease, tickle, or torment the other. It's not clear who attacked first, but soon both were tickling each other feverishly trying to get the other to relent. When magic wands were stuffed down each of their yoga pants Jamie and Viorica had some real power (and pleasure) over the other, neither willing to submit to the other no matter how much they wanted to.

Jamie vs. The Bannister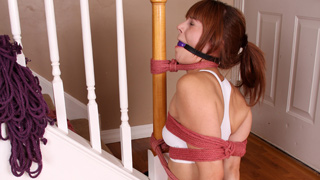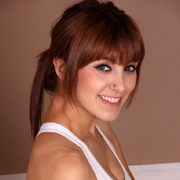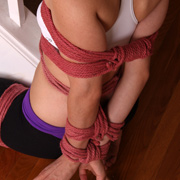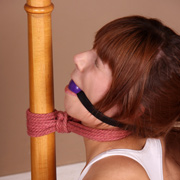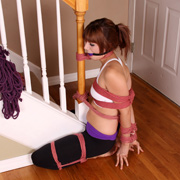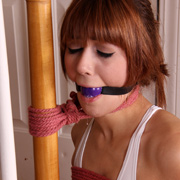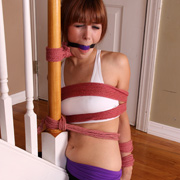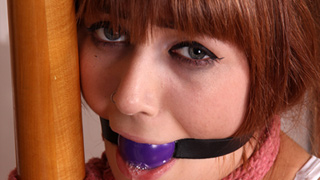 Ropes encircles Jamie's legs first, cinching them into a tight frogtie. More follows around her upper arms, elbows, forearms, and of course her wrists. All cinched and knotted with little room to even wiggle. Concern started to show as another cinched her waist to the bannister, especially when her neck was secured as well. A ballgag strapped tight in her mouth Jamie tries her best to twist and thrash against her bonds. The bannister holds with ease as she tries. Glancing around the room for any hope of rescue Jamie only see's her captor with a pile of rope in their hand.