Jamie vs. The Vinyl Bind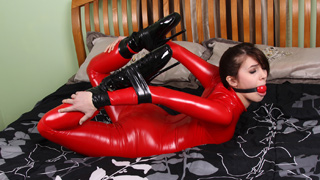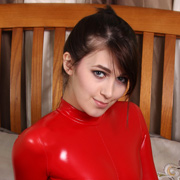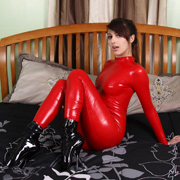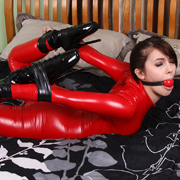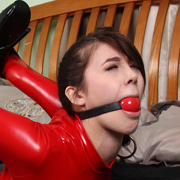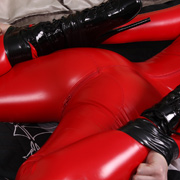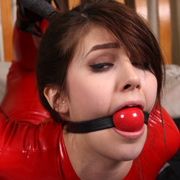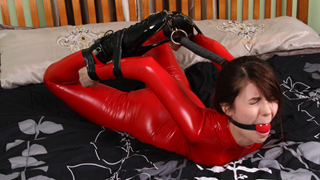 Just a few coils around each wrist and elbow and Jamie wasn't going anywhere. Putting the ballgag in her mouth was trivial by then. The beauty of vinyl tape is in her hopeless struggle to get free. It moves, gives, and stretches but always goes back to square one. A fact not known to Jamie as she frustratingly struggled to get free thinking she was close. To make things even more challenging her feet are bound together and hair tied back into an almost immovable position. Perfect for having a little fun.

Jamie vs. The ChainJacket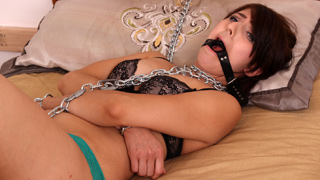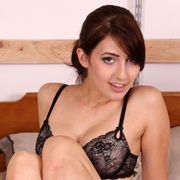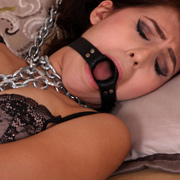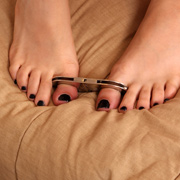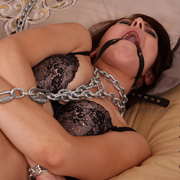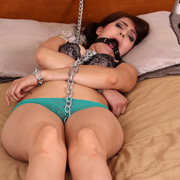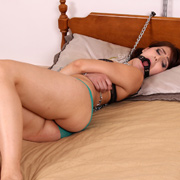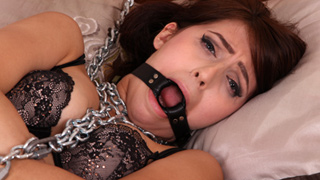 As Jamie struggled to wake up her body was sore all over. At first she thought she had slept wrong but that didn't explain the strain in her jaw. Her eyes fly open and tries to sit up only to discover a neverending chain wrapped around her chest, arms, and even between her legs. Throwing her weight up she manages to sit up only to be stopped short by the chain around her neck connected to the bed. Even her feet are devilishly secured with thumbcuffs around her big toes. In her new position drool was already starting to pour out of her mouth as Jamie tried to find a way out. She knew that any minute her captor could return.

Jamie vs. The Hanging Fun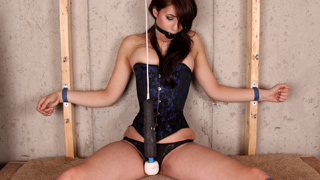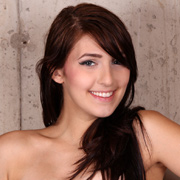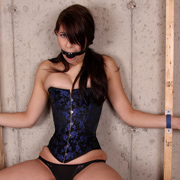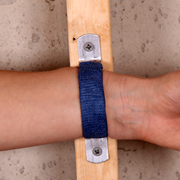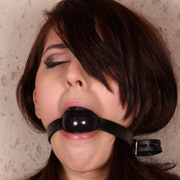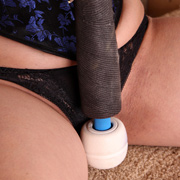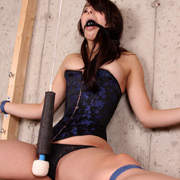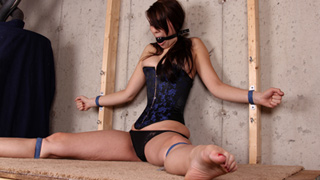 With her toes and fingers wiggling frantically Jamie gave it her all to try and get free. There wasn't much else she could do which had become an unsettling realization for her. Even her breathing was restricted due to an extremely cinched corset. While I knew she was quite stuck, I couldn't help but tickle her defenceless feet for a bit just to be sure. When I felt she's had enough I dangled a magic wand in front of her pussy and left it on low. In her position Jamie only needs to move mere millimeters to achieve orgasms she so desires but even that task is looking to be quite... frustrating.

Jamie vs. The Short Chain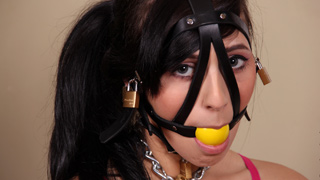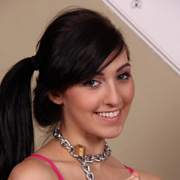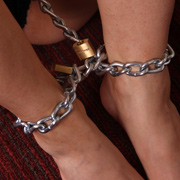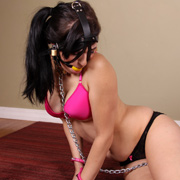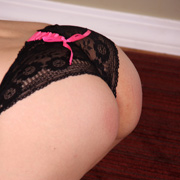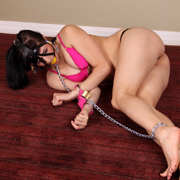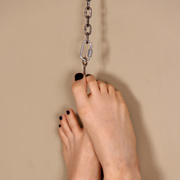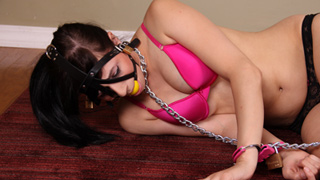 Hours before Jamie walks in on a burglar robbing her apartment. To make matters worse, he had just discovered her bondage collection. Before she can react he was strapping her heavy harness gag on her and securing her in handcuffs and chains. Helpless she waits for him to leave so she can make her escape. When he finally makes his leaves Jamie unsurprisingly discovers her bondage is too strict to break free of and she'll need to get help. With great effort she hops to the door only to find the chains are too short and can't reach the lock. Frustration and panic setting it she knows it could be days before someone comes looking for her. About to give up she spots a key to her handcuffs hanging on the wall... will she be able to reach them?

Jamie vs. Her Impatience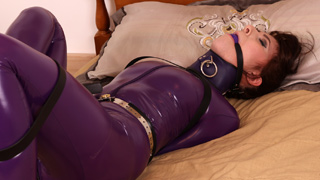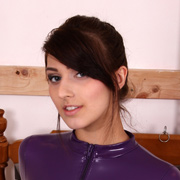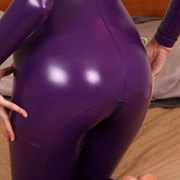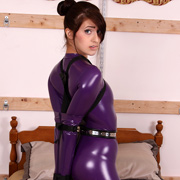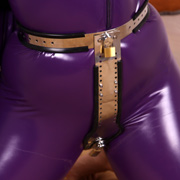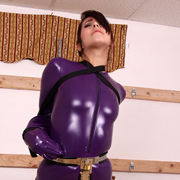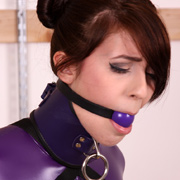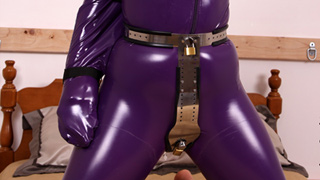 Just a few minutes is all Jamie had to wait. I had promised her one of her favorite positions with the magic wand bound in just the right spot. I hadn't left her alone for 3 minutes but when I came back she had started the party without me. So with a quick change of plans Jamie soon found a different device bound to her pussy. The cold steel of the chastity belt cools her off quick as her cries of protest fall on deaf ears. There won't be any orgasms for Jamie today or maybe the week; I haven't decided yet. For now I'll just watch her work out her frustrations.