Autumn vs. Her Second Thought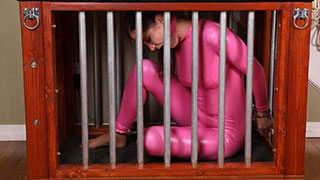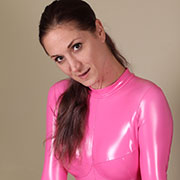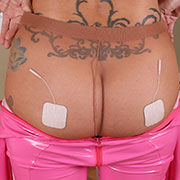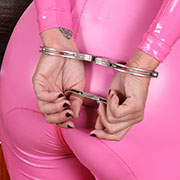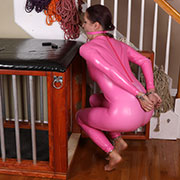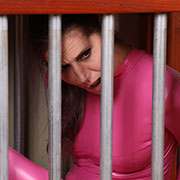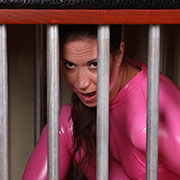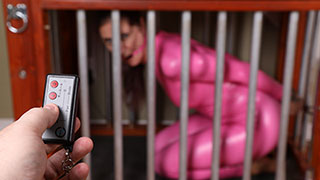 Feeling frisky in her catsuit Autumn asked if she could be tied up while eyeing the magic wand nearby. Knowing what she was hoping for I let her believe it while I zipped a TENS box inside her catsuit. Once the zipper goes up it's too late to back out. One she realizes things are not going as she planned she starts to have second thoughts. A good jolt from the TENS gets her back on track, however. Trying to avoid continued shocks she gags and cuffs herself and ends up in the cage. Begrudgingly she closed the door behind her knowing her fate was sealed.

Autumn vs. The Forced Experiment #5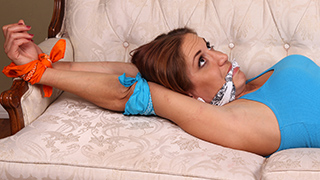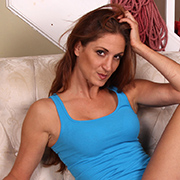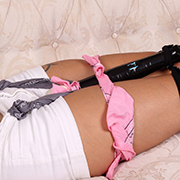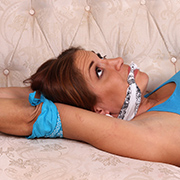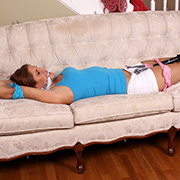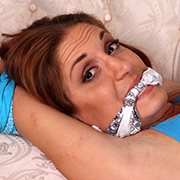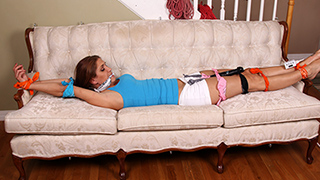 Science doesn't deal in black and white; there is only more data. Until our last experiment it seemed impossible for a girl to resist a powerful vibrator. That experiment proved otherwise; which begs the question: was Serene just a fluke? Autumn volunteers and is confident she can keep herself from having an orgasm. The initial tests don't appear to be much of a challenge for her, but things quickly escalate once the intensity is turned up. The results are interesting, but we'll let you be the judge.

Autumn vs. The Bumble Bee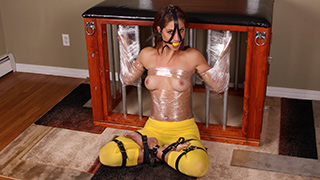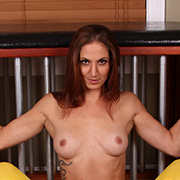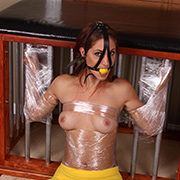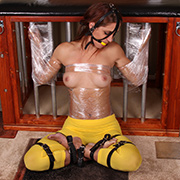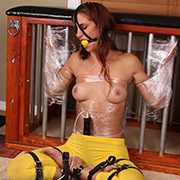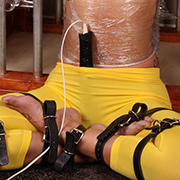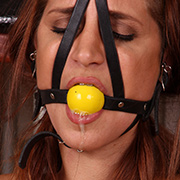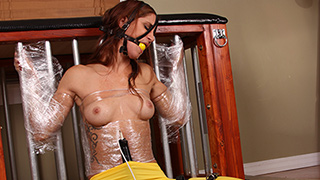 Stretchy and pliable, plastic wrap doesn't look like much. At least, that's what Autumn thought when it was wrapped around her arms and body. Weaving in and out of the cage bars, she knew that if she couldn't pull free, the cage would be more than heavy enough to keep her in place. Black leather cinched around her yellow yoga pants and more went around her head. The yellow ball was firmly lodged in her mouth. The true test came when a magicwand was pushed down her tight yoga pants bringing her quickly to climax. The simple plastic held firm, forcing her to drool helplessly as each wave hit her over and over.

Autumn vs. The Orgasm Lesson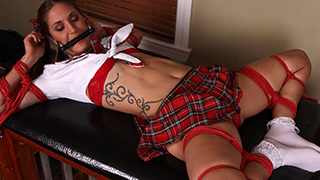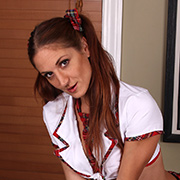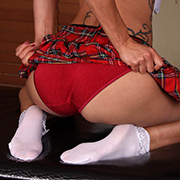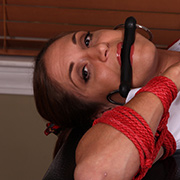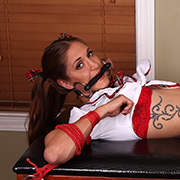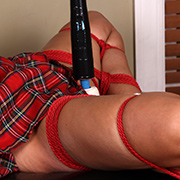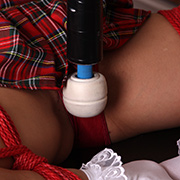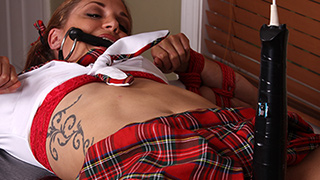 Despite being told that orgasms without permission would be met with consequences, more orgasms was unlikely to have been what Autumn envisioned. Frogtied and spread on top of a cage, the ropes holding her down tight, her struggles do not gain much purchase. A suspended magic wand is lowered against her pussy forcing an instant reaction. It doesn't take long before the first of many orgasms overtake her. Overwhelmed by the vibrations, Autumn tries to move away but the wand simply bounces perfectly back into place. As the third orgasm in as many minutes overtakes her, I wonder how many more it will take for her to learn her lesson.

Autumn vs. Her Zipped Pleasure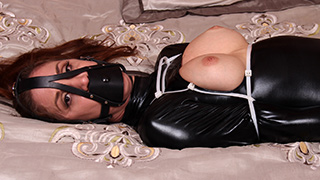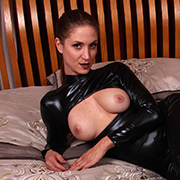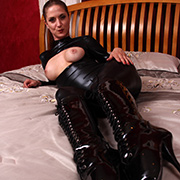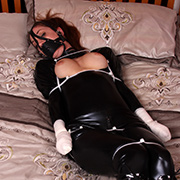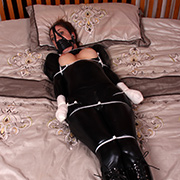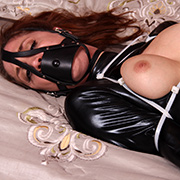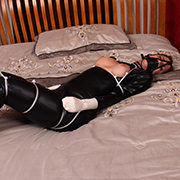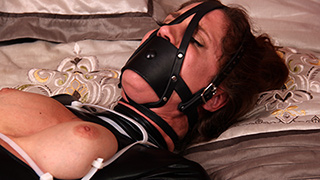 Autumn was eager to accept the escape challenge. Surely she could break free from a few strips of plastic, right? Ballet boots on her feet, a panel gag in her mouth, and her fists taped tight, the odds were certainly against her. After a long time struggling, she managed to break free of, well, nothing at all. Effort still deserves a reward and with a few more zipties, a magic wand is soon buzzing between her legs. By the time her first orgasm hits, Autumn is left still and breathing hard. Her struggles have ceased. If she can't get free, she might as well enjoy it!