Autumn Bodell vs. The Traffic Tease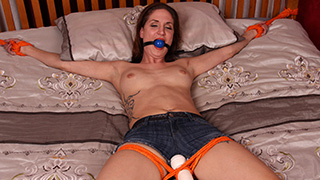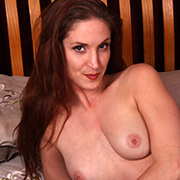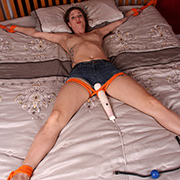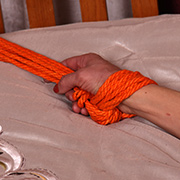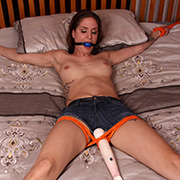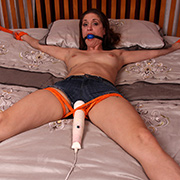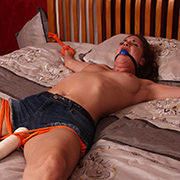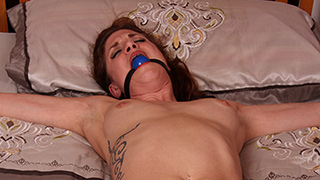 Struggling fiercely in her ropes, Autumn never thought she'd wish for traffic but she was today. Between her legs a magic wand is tied tightly in place, threatening to come to life at any moment. That moment would only come when the security camera sensed motion or more specifically, street traffic. Craning her neck to look for cars her wish would come true only for it to shut back off seconds later. Becoming more frustrated by each passing vehicle Autumn can't do anything but hope for more traffic to push her over. Who knows, maybe she'll get lucky?

Autumn vs. Her Silver Bindings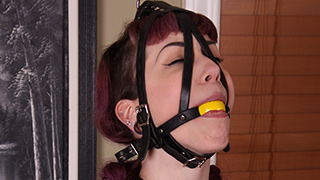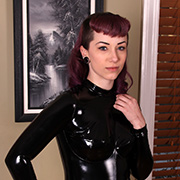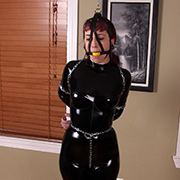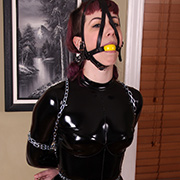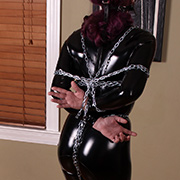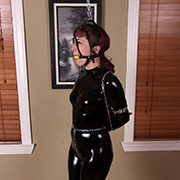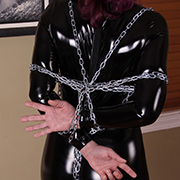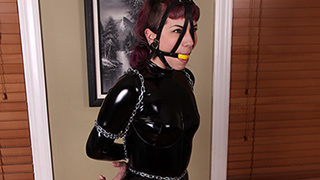 Autumn starts off with a bang as her first time in our gentle rigging hands. Skipping the soft and comfortable rope, chain covers her body from head to toe. A web of unyielding steel that quickly squashes any doubt of escape with every struggle. Desperate Autumn isn't willing to give up, struggling her heart out to escape. Her efforts repeatedly knock her off balance only to be saved by the chain tether on her harness gag. Each save driving the ball deep into her mouth. For a moment she pauses to regain her balance but the chain still holds strong and the cycle continues.

Autumn Bodell vs. Her Bucket List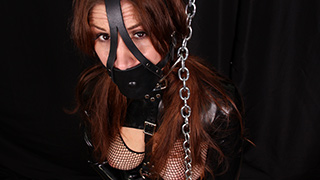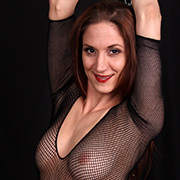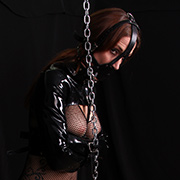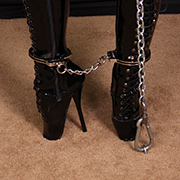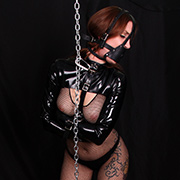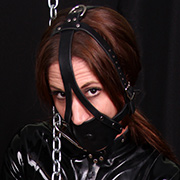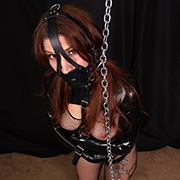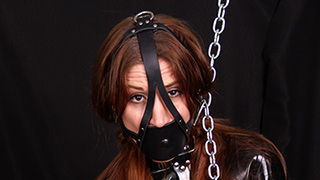 After seeing my collection of gear for the first time Autumn found a plethora of items she always wanted to try. To start she wanted to try on the ballet boots and latex straightjacket. With a little help she had them both on and pulled nice and tight. After adding my own adornment of a panel gag, it was time for Autumn to really try out her selections. Until now she hadn't stood in her boots yet until I lifted her up and connected her collar to a hanging chain. She's now left with only two options; hang by her collar or stand in her boots. Despite her struggles the straightjacket holds firm. While I suspect this is not what she had in mind, at least she can cross them off her list.

Autumn vs. The Want Ad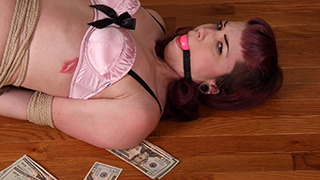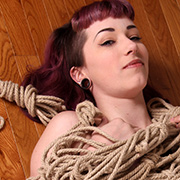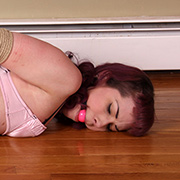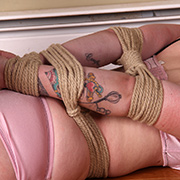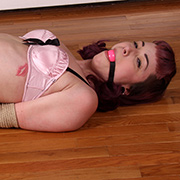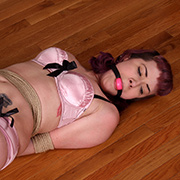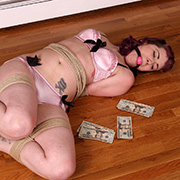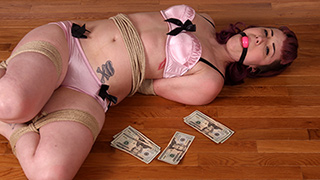 Within a week of posting my ad online and a few emails later Autumn was at my door, eager to help. Feigning any prior experience with rope I awkwardly invited her to so I could practice. After 20 minutes Autumn was more than secure in her ropes and it was more than obvious that I needed no practice. Before Autumn could say anything a gag is pushed into her mouth and left to find a way out. Counting the minutes until our hour session is up she does her best to free herself to no avail. Even if she could reach a knot, they are cinched so tight she couldn't undo them. As the hour nears I drop several hundred dollars on the floor sending her into panic. I'll be needing her for a bit longer than an hour.