Billie vs. The Wager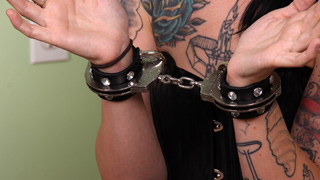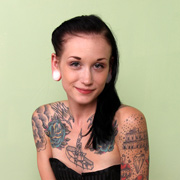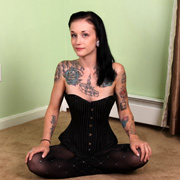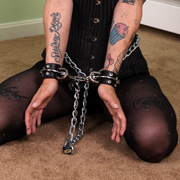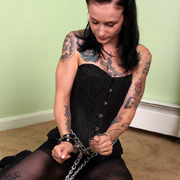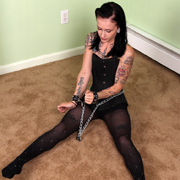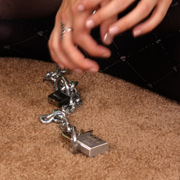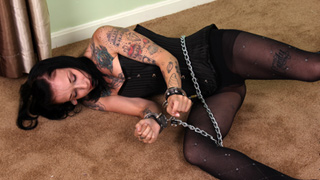 With some time to kill I decided I would try out a few ideas on Billie and see if she could escape. She's always been very crafty so I was curious to see what she would come up with. To keep things interesting we add a little wager to each one for incentive. Billie quickly wins round one and full of confidence accepts my terms for round two. Escape would not be so easy this time however as Billie soon finds out.

Cali vs. Billie's Restraints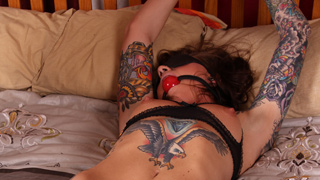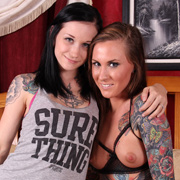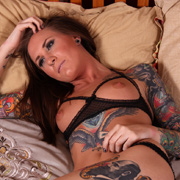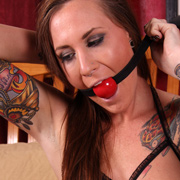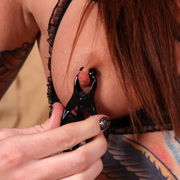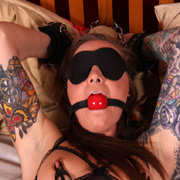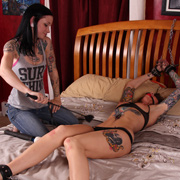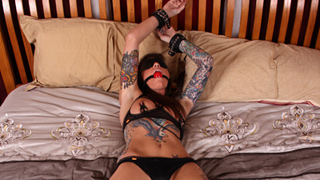 As Billie's roommate, Cali was all too aware of the fun she had in her bedroom. Having never been tied up herself, she decides to take the bull by the horns and give it a go. What she didn't plan for was Billie coming home early from work and finding her bound in her restraints and lingerie! Billie doesn't skip a beat and immediately uses Cali's stunned shock to restrain her tighter ensuring only her key will set her free. With Billie wielding a crop in one hand and a paddle in the other, Cali can't help but wonder what's she's gotten herself into.

Billie vs. Her Night Alone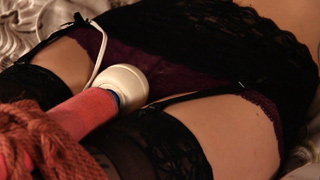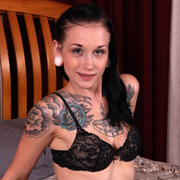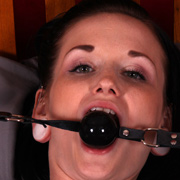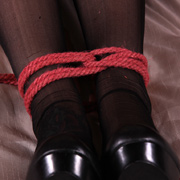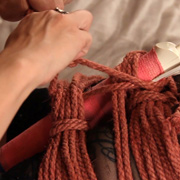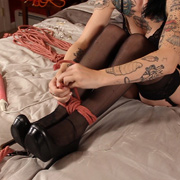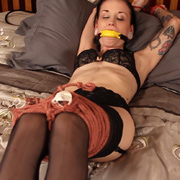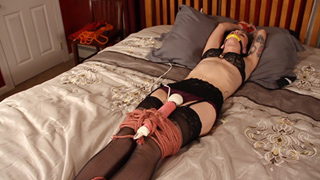 Billie was decked out and ready for her boyfriend to come over. That was until she found out he had to work late. Later is better than never and what better way to pass the time than some self-bondage! With the rope and toys already out, Billie ties her ankles and then her legs. A vibe is tied against her pussy to keep her occupied for the coming hours. After locking her hands to the headboard the magic wand is turned on. Will she be able to resist until he gets home?

Billie & Cali vs. The Key Hunt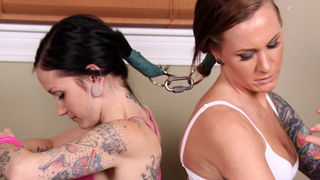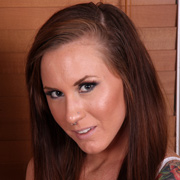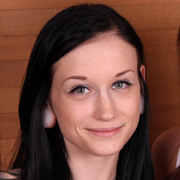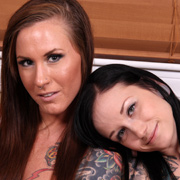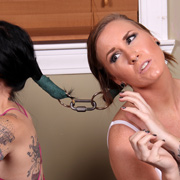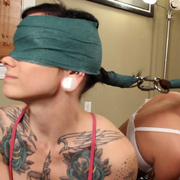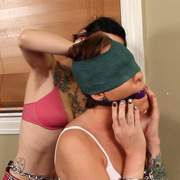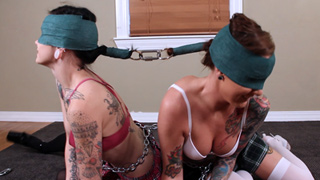 Billie and Cali are secured by a waist chain and vetwrap ponytails with their hand handcuffed in front. Both girl look amazing bound in their little skirts. As I blindfold both of them their keys are tossed into the room for them to find. Whoever can get out first enjoys the spoils. Cali starts off strong finding a key first and even dragging Billie by her hair across the floor to get it! Billie knows the real prize is not escape though; it's Cali bound up and under her control... even if that means a little cheating. Then again, who am I to judge. I'd do the same thing.

Billie vs. The Hogtie Workout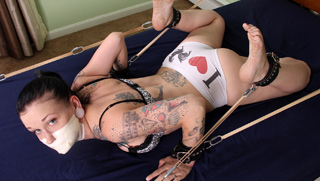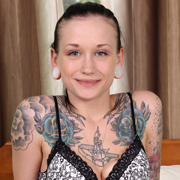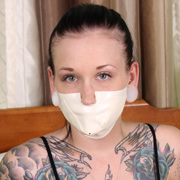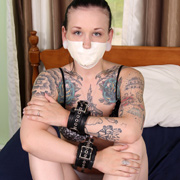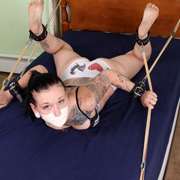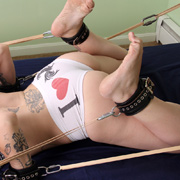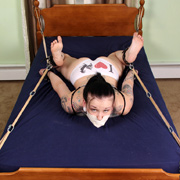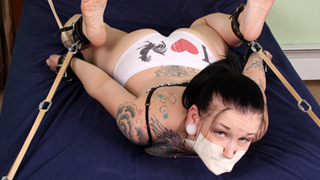 It seems that Billie can never catch a break from the rubber bands when she's around me. I can't quite put my finger on it, but I'm sure it has something to do the fact they frustrate the hell out of her. Today is no exception when Billie find herself rendered helpless by a handful of rubber bands. In some ways her predicament is worse than a typical hogtie; she can't even turn over! Billie gives it her all but I have a feeling it will be awhile before any of those bands decide to let her go.