Raven vs. A Pink Bind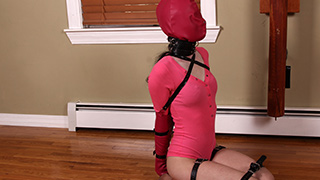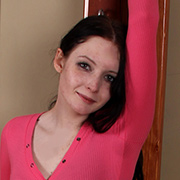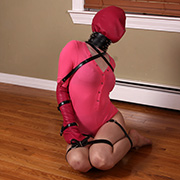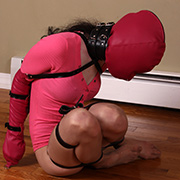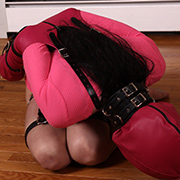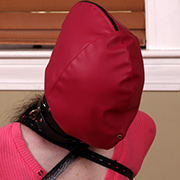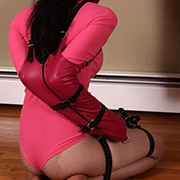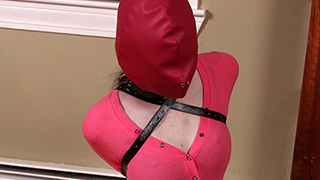 As with many things in life, the devil is in the details. Raven had tried the armbinder on previously but without the two small belts. It had taken her a bit of effort but as a self-titled escapist, she was confident she could escape and did. So on the main stage, a ballgag in her mouth, hood on her head, and posture collar pulled tight she was ready to escape again. Raven didn't even notice anything was different until all the restraints were in place. The wrist belt, in particular, turned out to be quite vexing. With it pulled tight it didn't matter how flexible she was, there was simply no way to pull her hands-free. With her hands and fingers tucked away Raven knew she was beaten.

Raven vs. The Steel Trap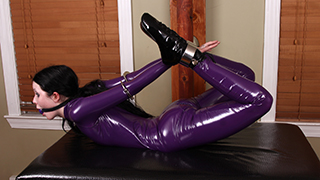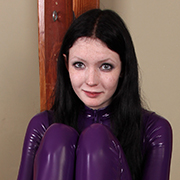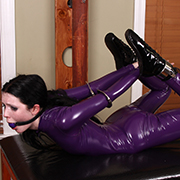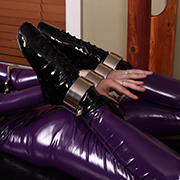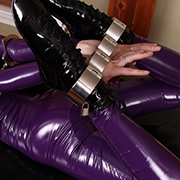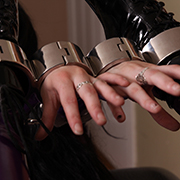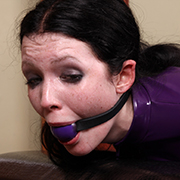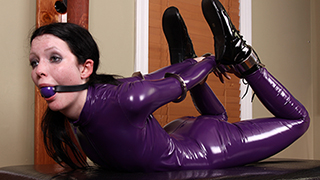 Raven likes to believe she can escape anything. A quarter inch of steel locked around her wrists and ankles won't be breaking apart anytime soon. She smiles at first as she tests the strength of the bar. Realizing there's no easy escape the smile fades only to be replaced with a ballgag. Beads of sweat form on her brow threatening to add to the pool of drool under her gag. She realizes all too late that her arrogance that everything is escapable has bit her in the ass this time. In desperation, Raven keeps glancing my way looking for sympathy but knows she's in it until the end.

Raven vs. Perpetual Motion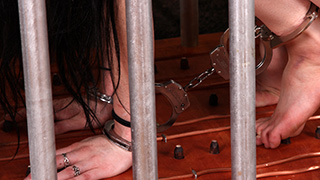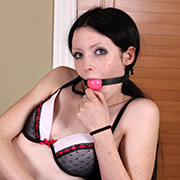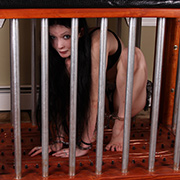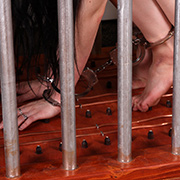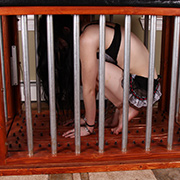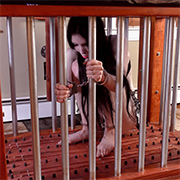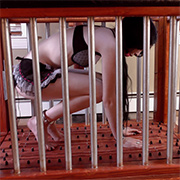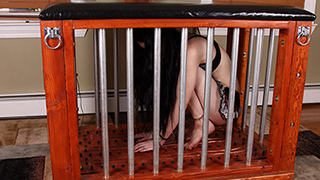 After playing around with bondage toys instead of cleaning the house I decided to give her a little incentive. Cuffed hand and foot she's put into the cage without a special floor. Without only skimpy clothes on she's forced onto her toes to avoid the spikes. Her real punishment begins when the copper rails are powered on making the floor even more treacherous. Awkwardly she finds purchase between the spikes and copper rails but it doesn't last long. Raven's legs begin to shake within seconds and she's forced to try again. After the first ten minutes she wants nothing more than to collapse and take a break but knows the consequences will be dire.

Raven vs. The Mummy Newbie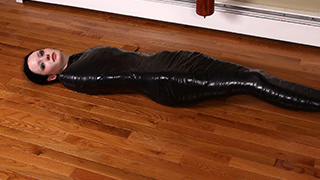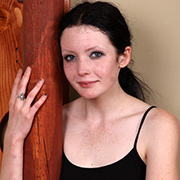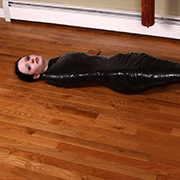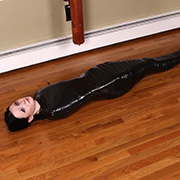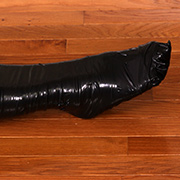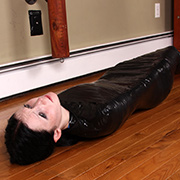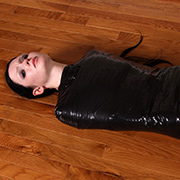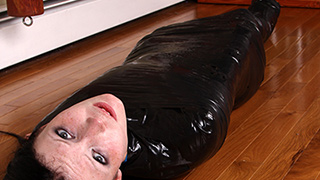 After seeing other mummifications on here, Raven knew she wanted to try it herself. Going for broke, only a vinyl wrap would do. Before she has a chance to change her mind, she's covered in a layer of plastic wrap. Within minutes, over a hundred feet of tape is encircling her body, every inch being compressed by the nature of vinyl. Once fully wrapped, it was obvious that it was a bit more intense than she was expecting. That was a pity for Raven, because after putting that much work into getting her wrapped, it was going to be a good long while before she was freed.

Raven vs. An Awkward Position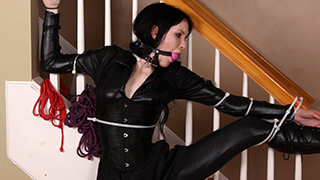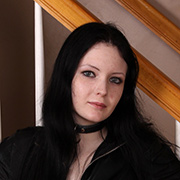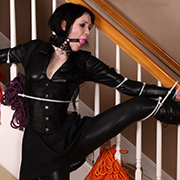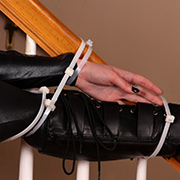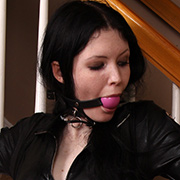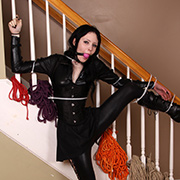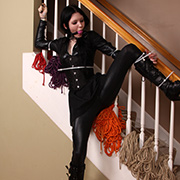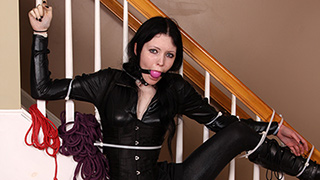 It seems like the moment Raven walked through my door I was inundated with questions. Queries like if she should really try to escape, and how long should she struggle before escaping? Fair questions if you have tended to escape from every bind you've been put into before. It was a trend that I was sure would be ended today, however. While my original plan was to use the plethora of rope nearby to secure her nice and tight to the banister, it didn't send the right message. If I was going to have Raven concede she was good and stuck, she had to know there was no chance. Zipties tend to send that message: a lesson Raven will have plenty of time to absorb as she struggles for a good long while.