Raven vs. Maximum Power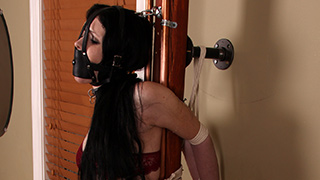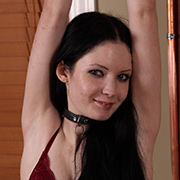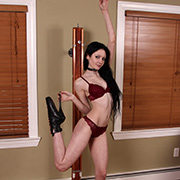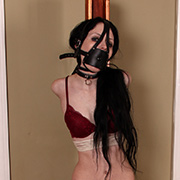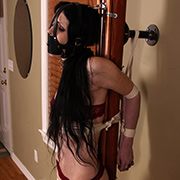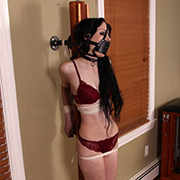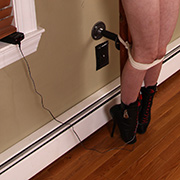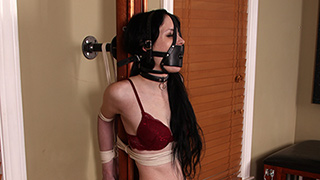 Despite her very petite 18 year old frame, Raven is as tough as nails. Starting with her ballet boots and elbows tied together behind a pole, when most girls would already be at their limit, Raven is just getting started. Two copper bars are behind her, and the ropes around her ensure there is no escaping them. Starting at 40% power I can barely get a reaction from her. Steadily increasing, she starts to squirm. With the TENS box nearing its maximum, I have to wonder: who will max out first? Raven or the TENS box?

Raven vs. Her Instant Regret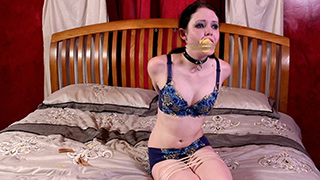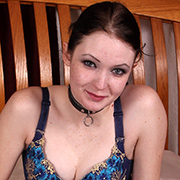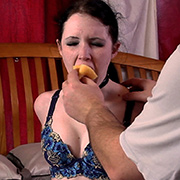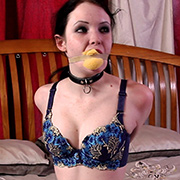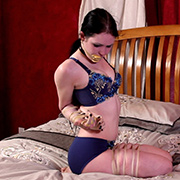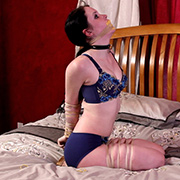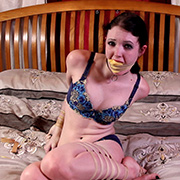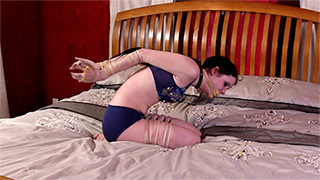 When you have to bind a girl like Raven, you can never make it tight enough. She is a true escapologist and if you're not careful she'll be free in no time. Having never been bound with rubber bands, she happily put her elbows together behind her back. One by one the bands went on her arms, forcing her elbows tighter and tighter. After the first dozen, things didn't seem so easy anymore, but Raven is never a quitter. Impressively, after ten minutes, she made some good headway with confidence running high. She managed to find a way to slide the bands down her arms only to get them caught up in her hair. With her hair entwined with the bands still around her elbows, the regret was obvious on her face. There would be no escaping today; in fact, she had only made it worse for herself.

Raven vs. Hardcore Ballet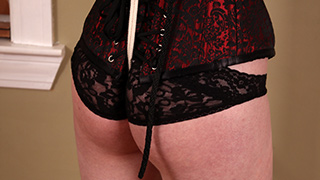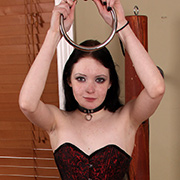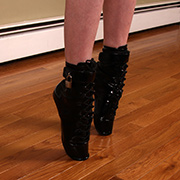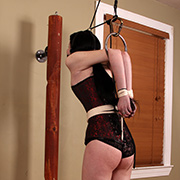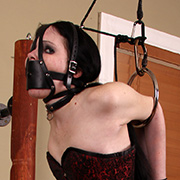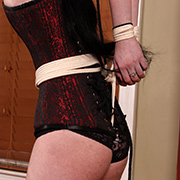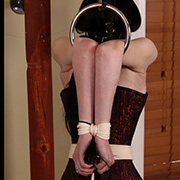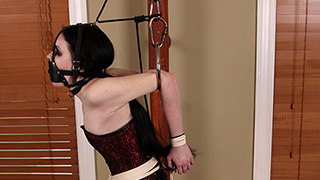 There's no doubt that Raven can walk in ballet boots as if she was wearing pumps. Unfortunately for her, there's always a way to make easy tasks more difficult. With the heel stems removed from her boots, she has no extra support to lean on. To ensure that she stays on her toes as she should, her arms are pushed through a suspension ring. A crotch rope is added and tied off to her wrists. Once I pull the rope pulley tight she's high on her toes. Any slack in her posture goes right to her crotch rope. Despite her predicament, she stands strong on her toes. Crotch ropes tend to incentivise well. It does beg the question, does she need both sets of toes on the ground?

Raven vs Her Escape Dilemma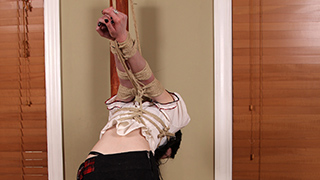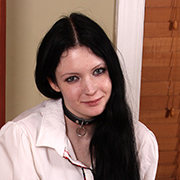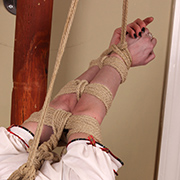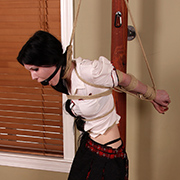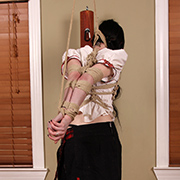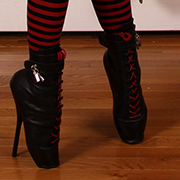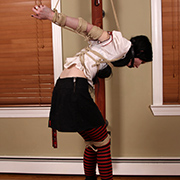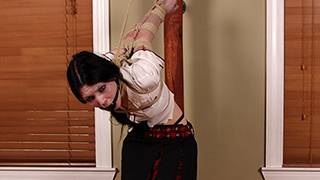 When you want to be inescapably tied up but you're an escape artist, staying bound can be a challenge. Lots of girls claim they can escape from almost anything, but Raven can back up her claims, and quickly did so by escaping a wrist bind. If she wanted tight and inescapable I was going to give it to her. Within minutes her elbows were crushed together. Her neck rope was fed through a ring above and down to her wrists. This left her in a nice strappado and a bit of a predicament. All the knots were tied up near her neck so no prying fingers could find them anytime soon. If all that wasn't difficult enough, the ballet boots she's forced to stand in should keep her on her toes.