SB Challenge: Abby's Pretzel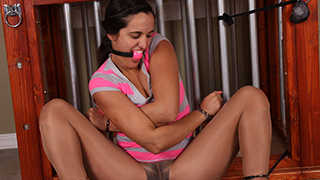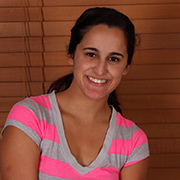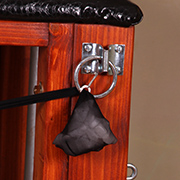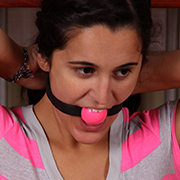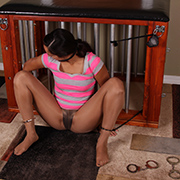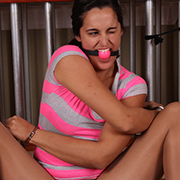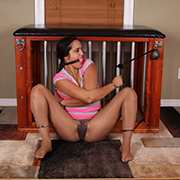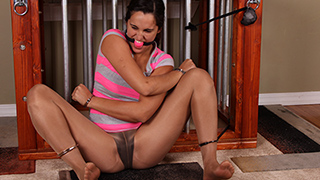 Abby was caught off guard last time she was challenged, but is determined not to be fooled twice. Her instructions tell her to start with a gag, followed by leg cuffs. With her ice release in place Abby crosses her arms and handcuffs them to the cage. It seems simple enough, but she soon finds the position to be less than comfortable and wants out. Pulling frantically on the nylon, the ice holds firm and keeps her bound. The question is, will she make it out this time, or will she repeat her last challenge?

Abby vs. Her Pink Tease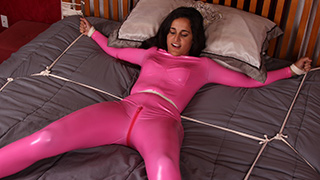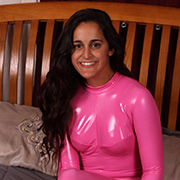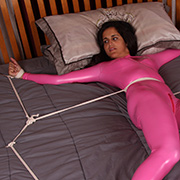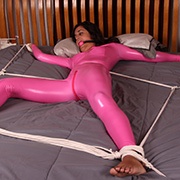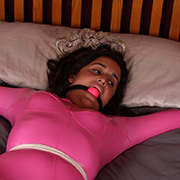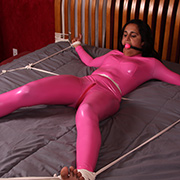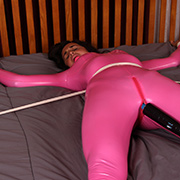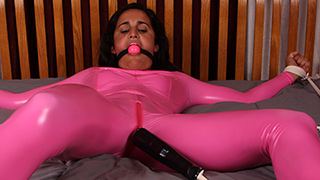 Watching how sexy Abby was squirming in her ropes it would be a wonder if she was ever let free. She was quite convinced that she could get free and gave it her all. Not surprisingly, however, the rope held just fine. Still, a solid effort should be rewarded and for Abby that meant a little time with a magic wand. Slowly she built up to a massive climax; the ropes still taught from unconscious pulling. Moments before orgasm the vibe is turned off, leaving Abby angry and very unsatisfied. She'll have to figure a way out of the ropes if she really wants that coveted orgasm.

Abby vs. The Bikini Pose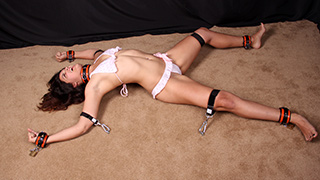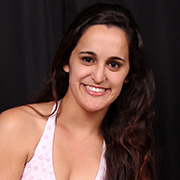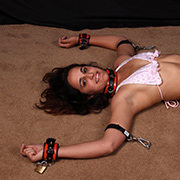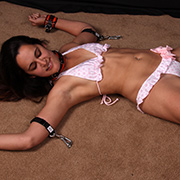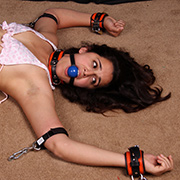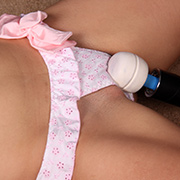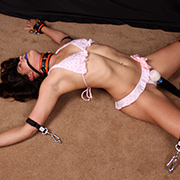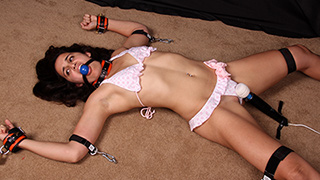 The heavy leather cuffs around her arms, legs and neck were more than enough to keep Abby pinned to the floor. Then again, there is no such thing as too secure. So, with adjustable velcro straps, the extra wiggle room she previously had was soon removed. Given her vulnerable position I wanted to give her good reason to squirm and the magic wand is just the tool for the job. Secured firmly against her pussy, it didn't take long before she was squirming against it. Knowing she can't get away, Abby did what any smart girl would do; she submitted and enjoyed herself.

SB Challenge: Abby's Slow Melt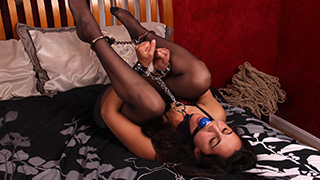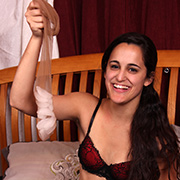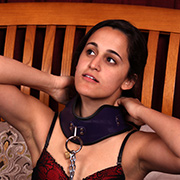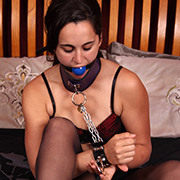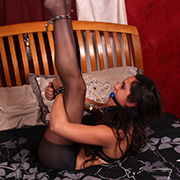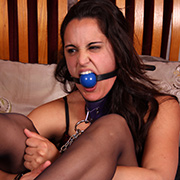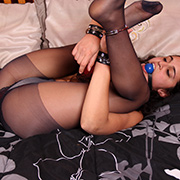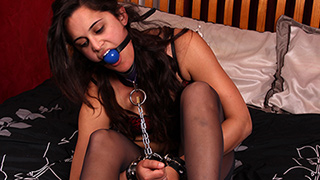 For Abby's challenge she must cuff her legs and attach handcuffs under her legs to a posture collar. Her release comes when all the ice she filled the pantyhose with melts. Since her challenge dictates she be bound for an hour, she wanted to be sure and put over a dozen cubes in. Unwittingly setting herself up for several hours she sets to struggling to pass the time. It's not until a full hour has passed and the cubes have barely melted that Abby realizes her folly. Her increasingly uncomfortable position and the ache in her jaw builds her panic as she tries to pull the key free with little success. If only she hadn't turned the air conditioner onto high before she started!

Abby vs. The Teasing Cross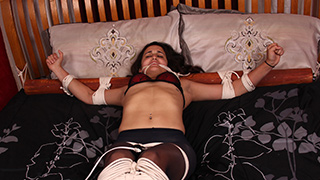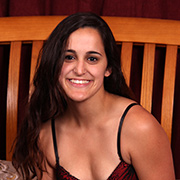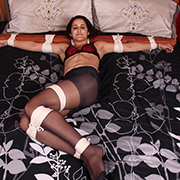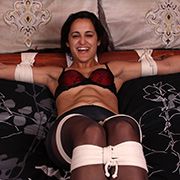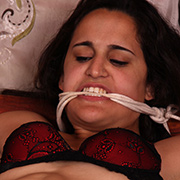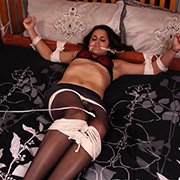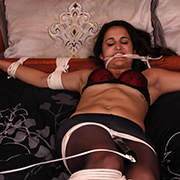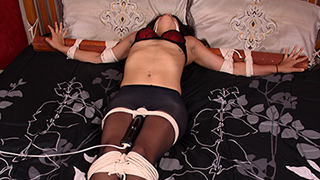 As Abby strained her abdominal muscles again to move she could only wonder what was next. While helplessly bound, she knew there had to be more. He always made sure of that. For now she was comfortable, even if the heavy log she was bound to kept her pinned to the bed. Her wait didn't last long as she watched a magic wand be tied between her legs. With coils of rope now gagging her mouth Abby tried to tell him it wasn't close enough. As it buzzed away, she tried her best to inch it just a bit closer. An orgasm was so close, yet so far away. It was only now that she started to suspect her situation might be intentional.