Amelia vs. A Little Warmup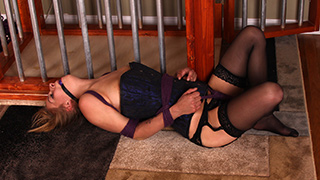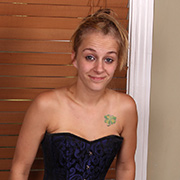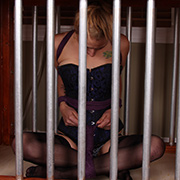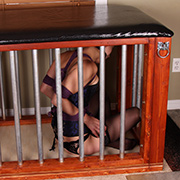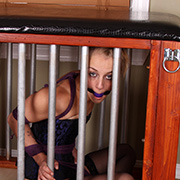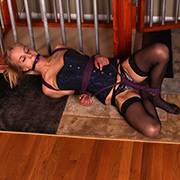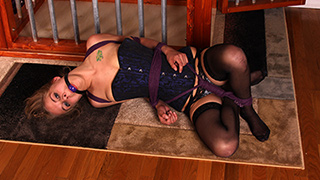 Amelia wasn't exactly enthusiastic about getting tied up. Even less so once I stuffed her in the cage and closed the door. Locked inside her enthusiasm piqued as she tried her best to force the door open. Physics didn't allow her 100lb bound body to cause much strain on the 1,200lb magnet holding it closed. The cinched corset and coils of rope binding her elbows, wrists, and legs only handicapped her feeble efforts further. After some time to stew in her prison, the change in her enthusiasm was instant once the door was finally opened. Amelia wasted no time carefully worming her way out and then came over to me, all warmed up.

SB Challenge: Amelia's Thumbcuffs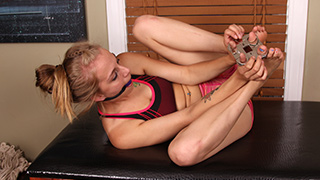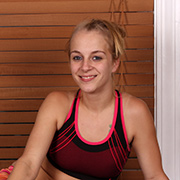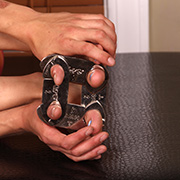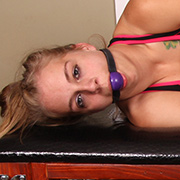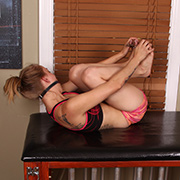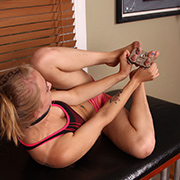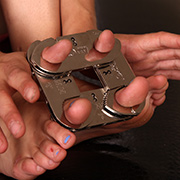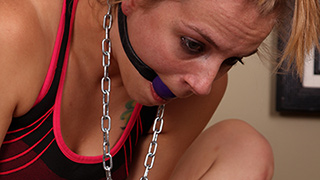 Amelia was almost certain she'd be the first to escape a self-bondage challenge. All she needed to do was to gag herself and put on four thumbcuffs for 10 minutes. After which, the key around her neck would make for an easy release. Like so many before though, though, her cockyness wouldn't get her free. Preparing for a quick release, she tries to get the key from around her neck without much luck. As Amelia's position becomes more and more uncomfortable, desperation kicks in. This, of course, only makes her situation worse.

Amelia vs. A New World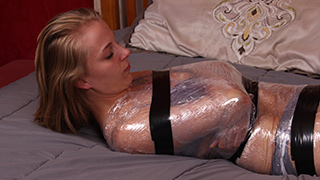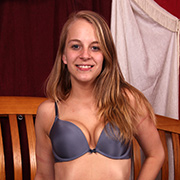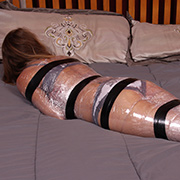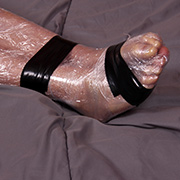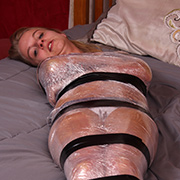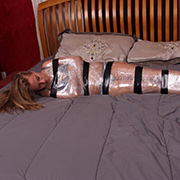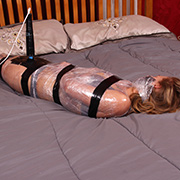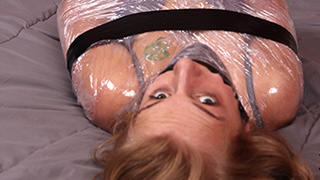 With a bevy of new experiences under her belt from earlier in the day, Amelia felt she was prepared for anything. When shown the plastic wrap that would be wrapped around her body she simply poked a hole in it, oblivious to its potential. With the wrap secure on her body and a few strips of vinyl tape in the mix, her face told the story. Amelia was an order of magnitude more secure than everything else put on her previously. Soft moans escaped her taped mouth as she tried to escape, to no avail. When a magicwand was added to the mix and taped in place there was no escaping its pleasurable vibrations, leaving her in a whole new world.

Amelia vs. The Circus Colors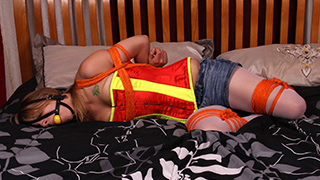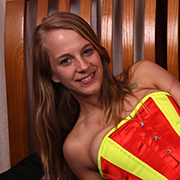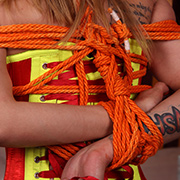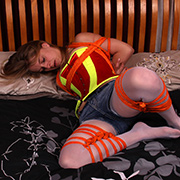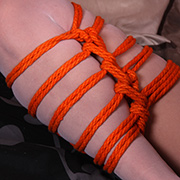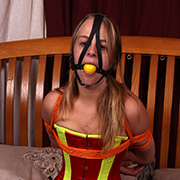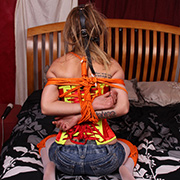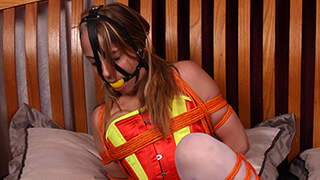 Amelia had a lot of trepidation coming through the door. Everything in the room was new to her, with restraints and gear completely foreign to her. It would be a day of firsts, starting with a tightly laced corset. Coils of rope encircled her wrists securing them together behind her back. Several more wrap around her chest, arms, elbows, and shoulders keeping them in a tight box. Her legs soon followed and left in a frogtie. Completing her trek of firsts, a proper ballgag slides into her mouth while I tighten the numerous straps. I can't tell if she loves it or hates it; I just know she'll be there a while to decide on her own.