Lola vs. A Little Lift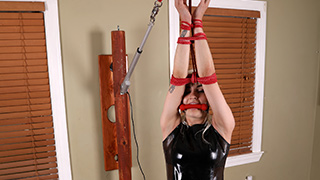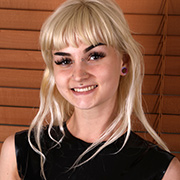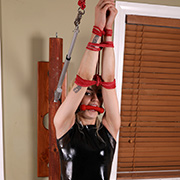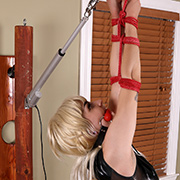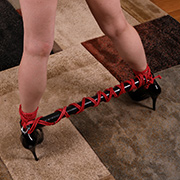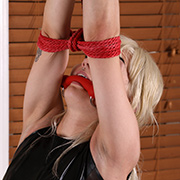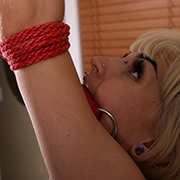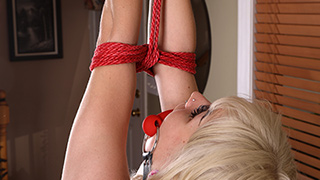 Lola's situation starts simple enough. Legs spread with a bar, arms tied into a column and attached to the ceiling above. Aside from her feet getting tired in heels she would likely be able to stay in that position all day. In my play space, nothing is that simple. With a press of a button the actuator starts to pull. With over 1500 newtons of force pulling it will take her off her feet with hardly any strain. The question remains, will she be able to get free before it's too late?

Lola vs. Her Mummy Request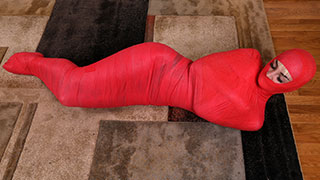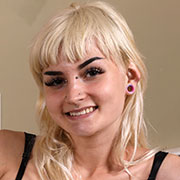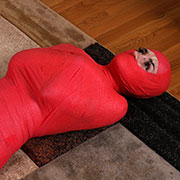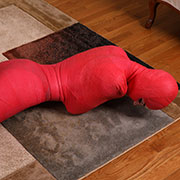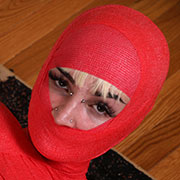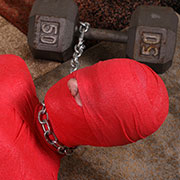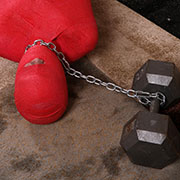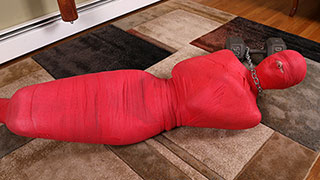 It's always fun when someone wants to try something new. On Lola's last visit she was interested but too nervous to try it. This time would be different and she was very excited to take on the challenge. Having chosen vet wrap for the material I went to work. Her arms were wrapped first which will add more security overall. We can't give the impression that one can escape. From her arms are crossed and her torso, waist, and legs are wrapped. Sage's neck and head are wrapped next leaving very little skin exposed now. Clearly enjoying herself she squirms on the floor enjoying how the vet wrap hugs her body tightly. Release, of course, is on my terms and have a special treat to ensure she enjoys herself for a long while.

Part One: Mummification Wrapping
Part Two: Struggle & Challenge

Lola vs. A Little Decoration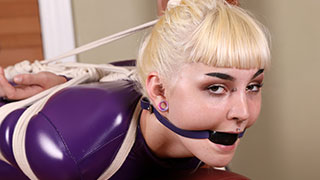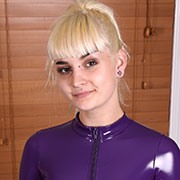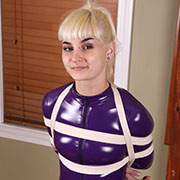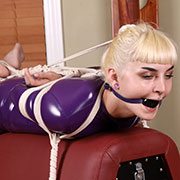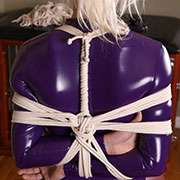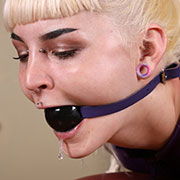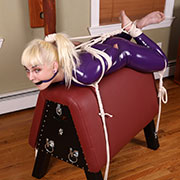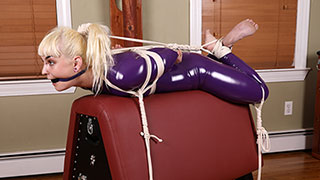 Normally the girls that end up in one of my predicaments did something to get there. They could have been bratty, uncooperative, or simply overconfident in their ability to escape. In Lola's case, it was none of that. I simply wanted to see her tied up tight and on display. Helplessly drooling is always a bonus in which she was able to supply abundance. Truth be told, rope wrapped around a catsuit is always a sight to enjoy. The perfect accent to my room.

Lola vs. Her Compression Bed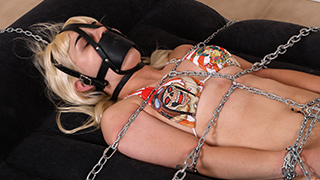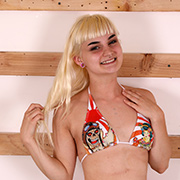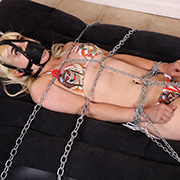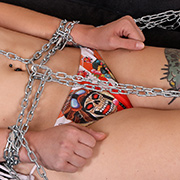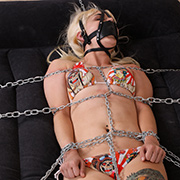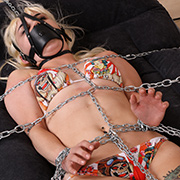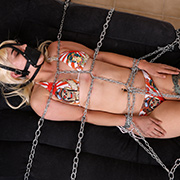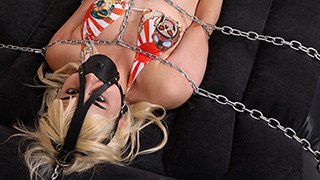 The problem with chains is they cannot be cinched. Any attempt either pinches the skin simply won't work. I like to believe there is a solution to every problem and lucky for Lola it comes in the form of an air mattress. As dozens of chains cross her body they easily keep her secure without any hope of escape. With a flick of a switch Lola's struggles are muted leaving her completely helpless. Movement is limited to toes and fingers as even simple acts such as lifting her head are restricted.

Lola vs. Her Tired Toes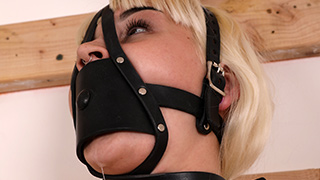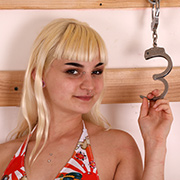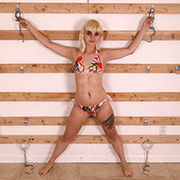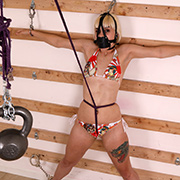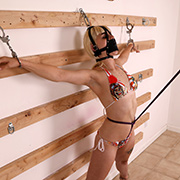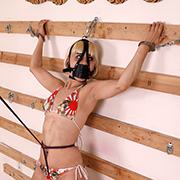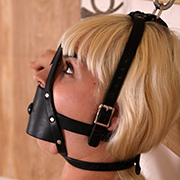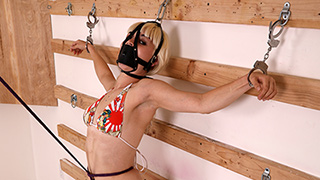 First timer Lola doesn't know much about bondage except that she loves it. She by locking herself to the wall, eager for what's to come. Not knowing what to expect she didn't fret when she saw the 15lb weight in my hand. When connected to her crotch rope Lola is compelled to pull forward to relieve the pressure. This only makes her situation worse as she's now straining against her cuffs and forced onto her toes. Only a minute passes before Lola is begging for some relief from the crotch rope. As it's her first time I give her a short reprieve but every kindness has a price. One of the many lessons she learns that day.