Stasha vs. The Simple Cuffs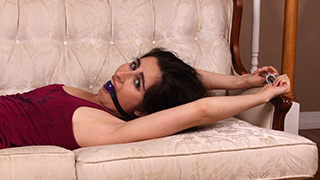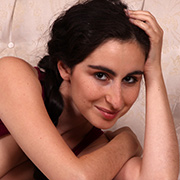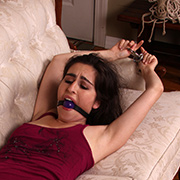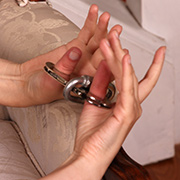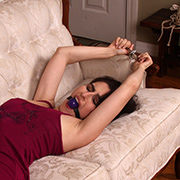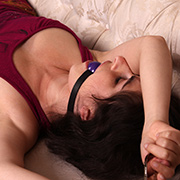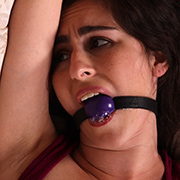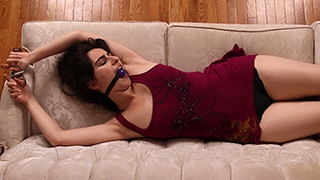 It's the simple things in life that frustrate us the most. We can't help but fight them in earnest, unwilling to let a simple thing defeat us. Such is Stasha's frustration. Cuffed only by her toes and thumbs, she is determined to free herself. It doesn't take long before her eagerness turns to desperation as the teeth of the cuffs give her pause. All the while her struggles only manage to creep her mini dress up her body, exposing her lacy panties. As it happens, it's the simple things that make us the happiest.

SB Challenge: Stasha's Key Drop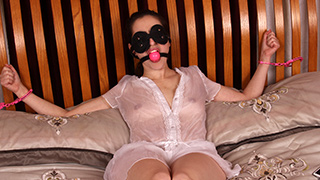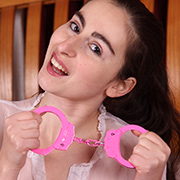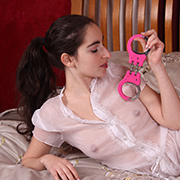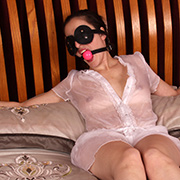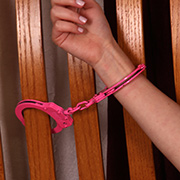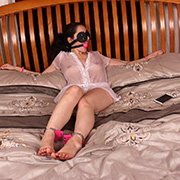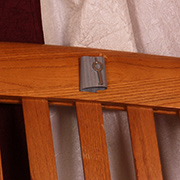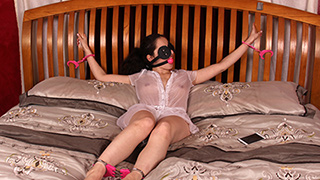 Stasha couldn't have been more excited for her challenge. Even though she'd never tried self bondage before it sounded pretty easy. Keep key nearby, cuff self, wait for timer, and release. What could be easier? After enduring a long wait in handcuffs while gagged and blindfolded it's time to get free. Having never tried self bondage before she forgets the golden rule. Always have a backup. Her only hope is her phone she used as a timer; will she be able to call for help?

Stasha vs. Her Submissive Pose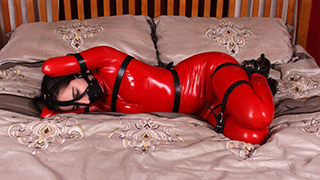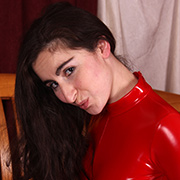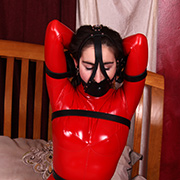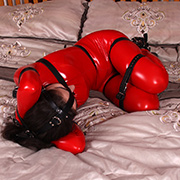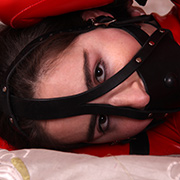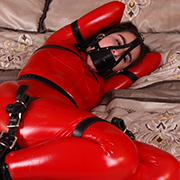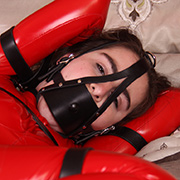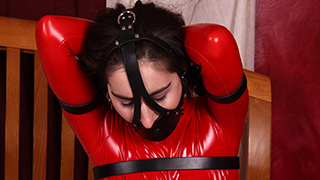 New to the whole bondage thing she wanted to try a bit of everything. Admiring the catsuits, ballet boots, and elaborate gags hanging on the wall. The catsuit and boots went on first before strapping in her gag. A bit overwhelmed by the intensity of the gag Stasha tries to reach of the buckles in the back. Not wanting her to spoil the fun I wrapped a couple belts through the gag straps and her wrists easily securing them in place. Her fingers out of reach of any buckles now. With a few more around her body and legs she knew she was stuck. Her arms forcing her head down; Stasha is the picture of a perfect submissive.

Stasha vs. The Silver Ring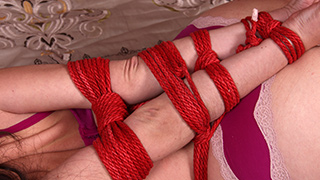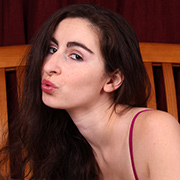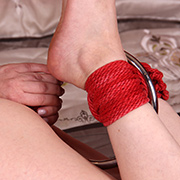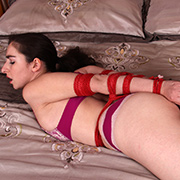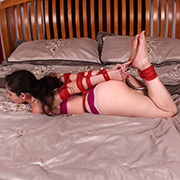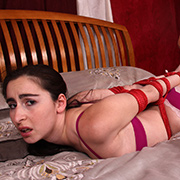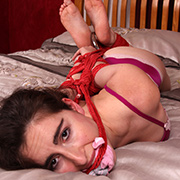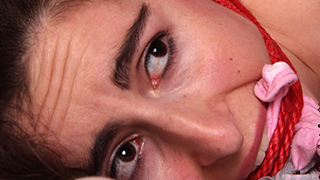 Looking for some extra cash Stasha answered an ad for a fetish audition. Unsure what to expect and needing the money she didn't question when ropes were secured around her ankles. More soon followed around her elbows, forearms and wrists. By the time everything was connected to the steel ring she knew she was in trouble. Knowing she'd be in the ropes for a while Stasha immediately tried to find a way out. Her captor isn't quite done yet as a pair of panties are stuff in her mouth and held in with rope secured to the hogtie ring. She tries to protest but it's too late and she can't budge any of the ropes.